This impressive villa is located on Cape Yamu, Phuket, Thailand. The villa was built According to the project of the famous architect Jean-Michel Gathy, on a peninsula, in an area of ​​exceptional natural beauty on the east coast of Phuket. Inside the villa there are six bedrooms! with a beautiful view of the sea. Currently the villa is for sale. This is your chance!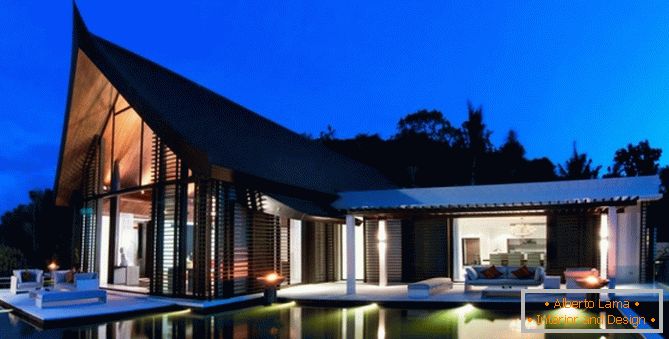 The spacious open-plan living room is equipped with full-glass opening glass doors. From the living room opens beautiful view of the magnificent Pang Nga Bay. From the elegant dining room, large glass doors lead to the terrace to the pool, which again opens this truly colorful view of the sea. All six bedrooms are equipped with furniture custom-made by architects from the studio VG 21. The lighting of the building was made using products from companies such as Kartell, Artermide and Flos, as well as lighting control systems Bticino. In addition, all six bedrooms are equipped with bathrooms and NuVo audio systems.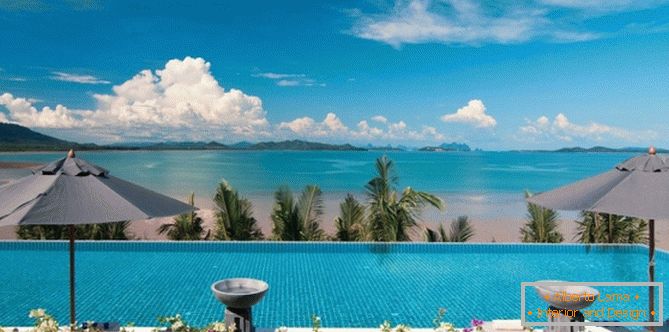 The villa occupies about 180 sq.m. (or 1937 square feet) and in its territory is a fully equipped gym, as well as a room equipped for cinema with a ceiling projector, a huge screen and surround sound.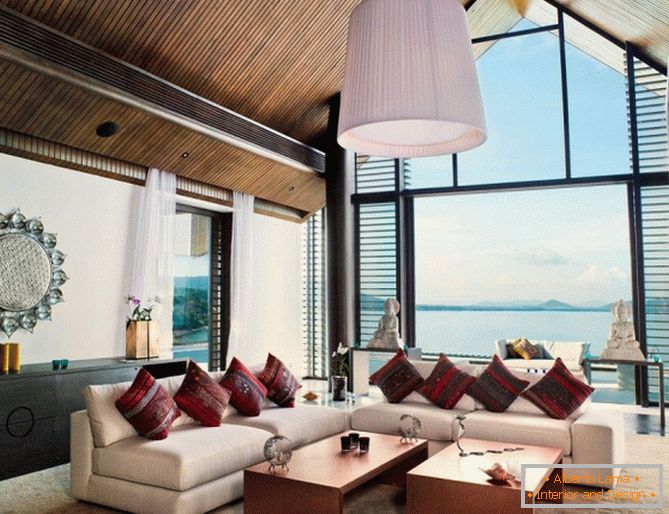 The price of the villa is not specified, but if you have a huge desire to buy it then you can do it on the site of the selling company.
Photogallery Total | 2 photos