Designers Marina Mizruh and Sarah Chavez of the studio Chimera Interiors were hired by the owners of the country residence Ziering Residence, located in the suburbs of Los Angeles, to transform the interior of the minimalist house into a warm interior that combines medieval and Italian furniture.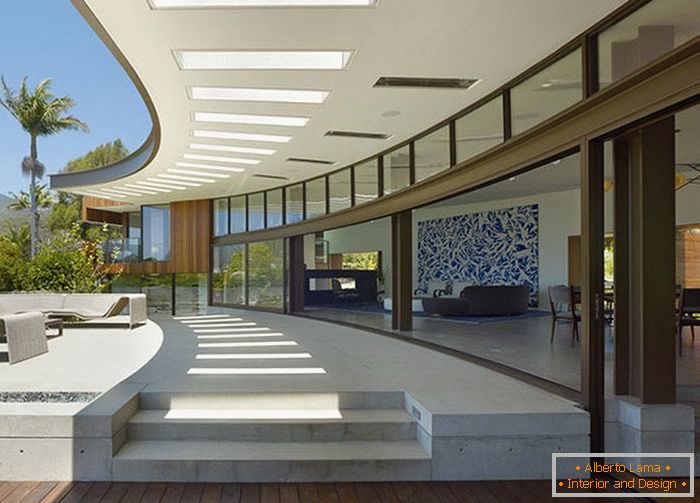 Designers were chosen according to the advice of the architect of the building Zoltan Pali, who helped them in their work. Just as an important moment in the development of a new interior design of a country house is the availability of an extensive collection of works of art of the client, which includes work from Nancy Rubens to Dennis Hollingsworth.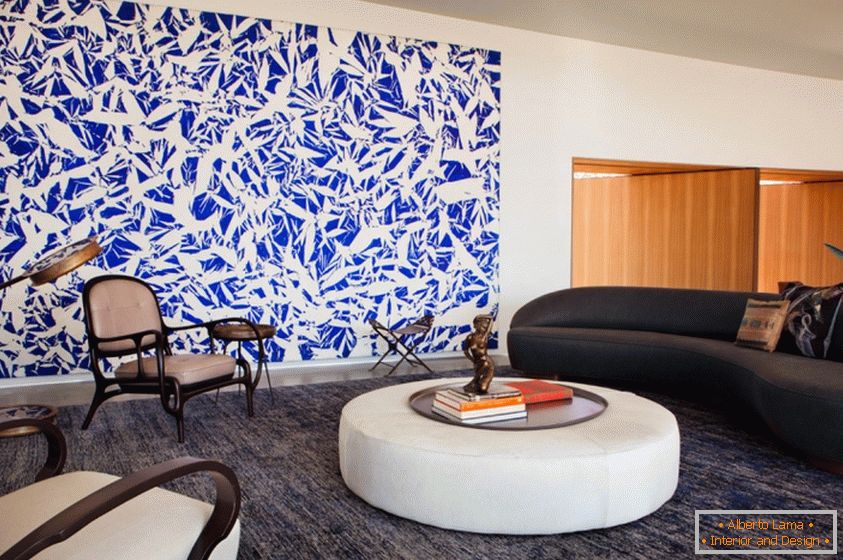 Furniture for a new interior was made to order from leading Italian furniture companies.
The back of the bed in the bedroom serves as an additional dividing line and divides the space into two zones.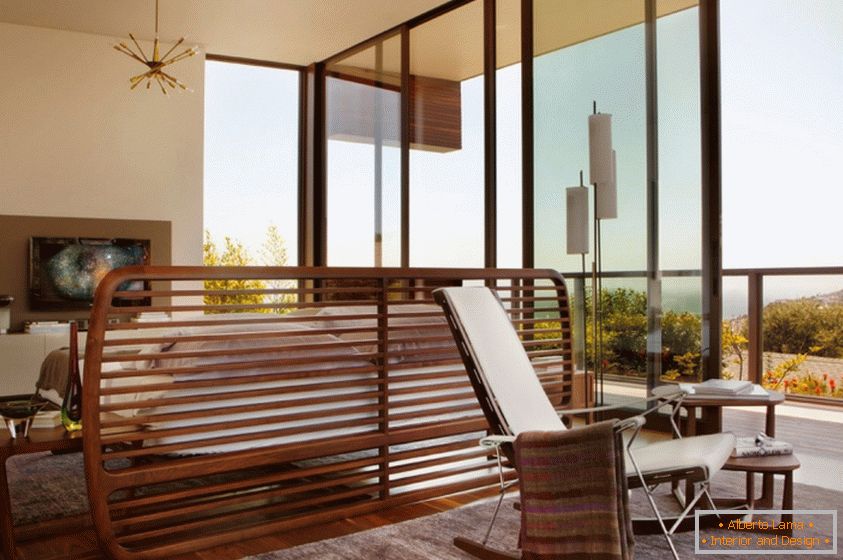 White walls and warm wooden accents set the tone for each room in the house, making the furniture shine along with the sculptures.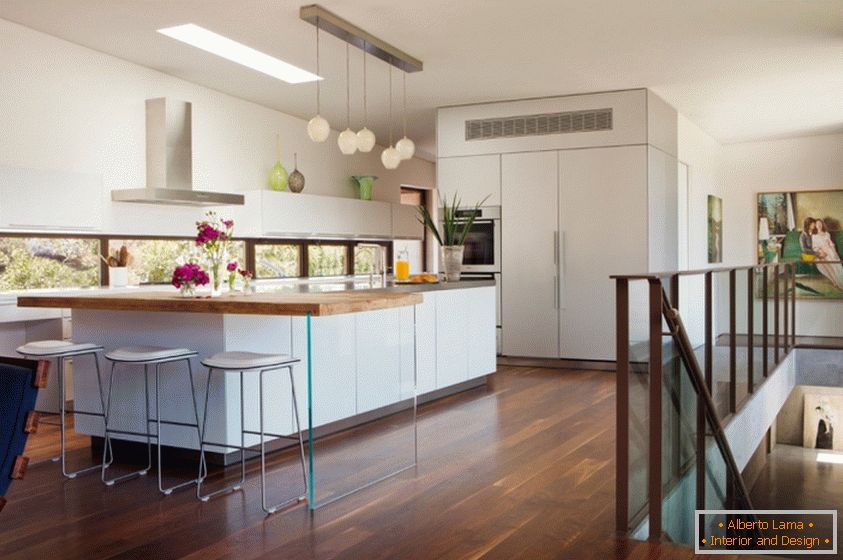 He photographed the interior of Samuel C. Frost, the exterior of Bruce Damonte.
Photogallery Total | 12 pictures