In 2005, ALA Architects won a tender for the construction of the Kilden Center for the Performing Arts project in the city Kristiansand, Norway. In January this year the construction was completed. The main feature of the project, which distinguishes it among many others, is its unusual roof made of wood.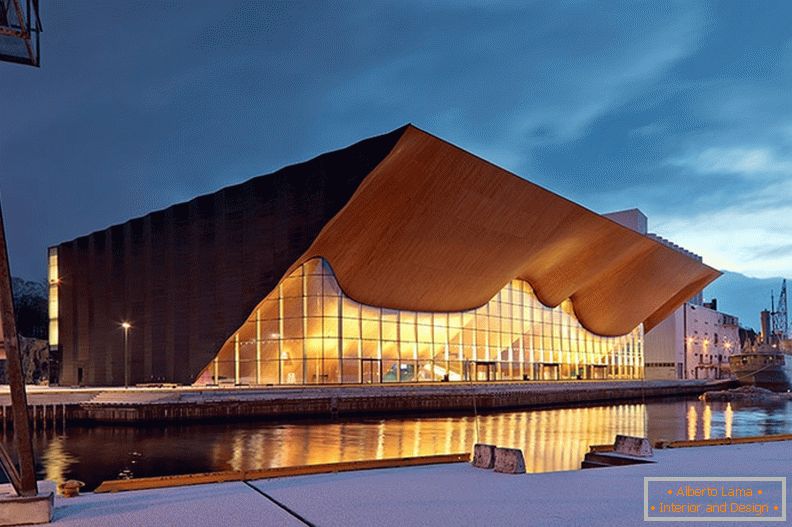 Concert hall with a total capacity of 1200 people and a theater hall with 700 seats. Both halls are two tiered and executed each in its own style and colors. The interior of the building deserves special attention, it is truly unique and unusual. In a buiding there is not one flat wall, they all have a different structure, thereby creating a fabulous atmosphere.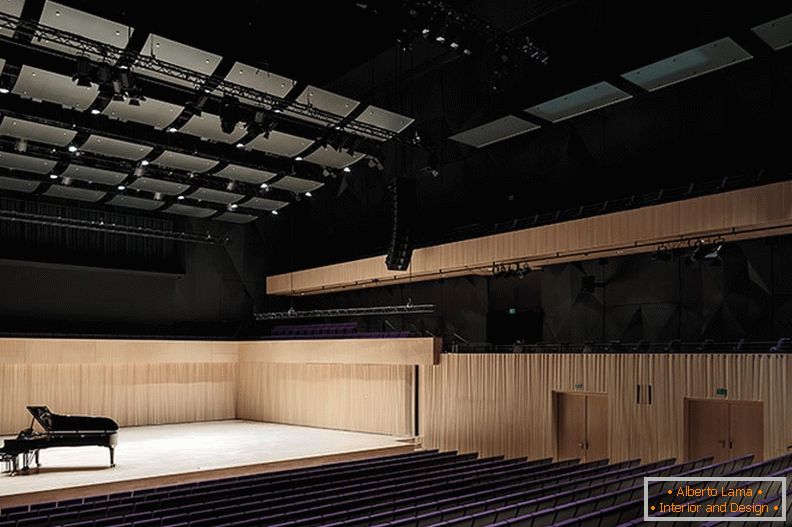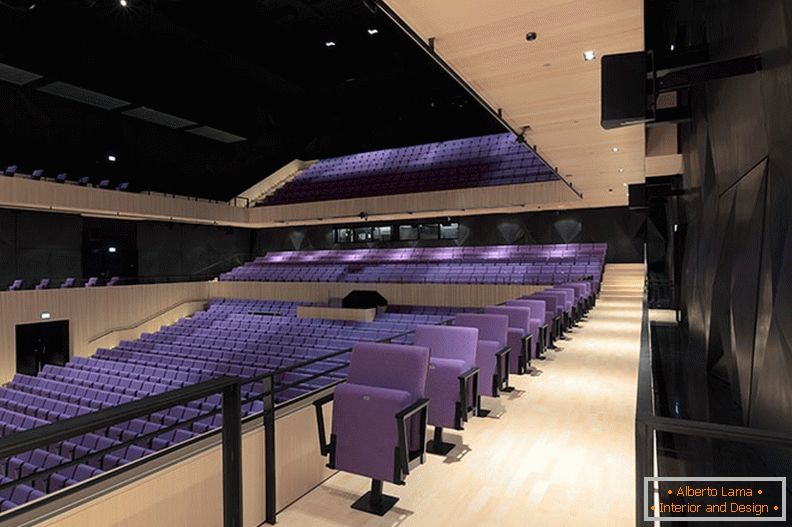 With this unusual structure of the walls, it was necessary to pay special attention to lighting and sound, as the walls reflect sound and absorb light not like ordinary, straight, walls. A decent amount of the project budget has gone into setting up and mounting the sound.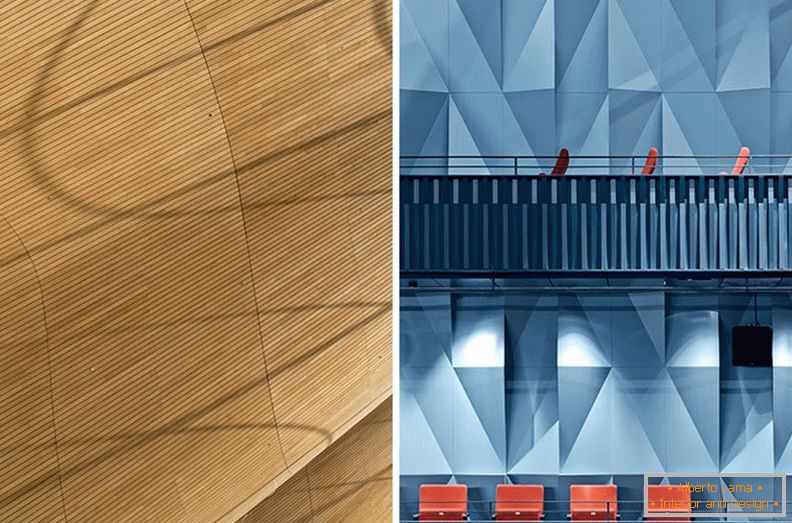 In the evening, the building begins to play with new colors. Outdoor lighting in combination with the surrounding channel makes it playful and fabulous. The main showcase opens a stunning view of the adjacent canal.
The KILDEN Performing Arts Center covers an area of ​​4,000 square meters and the project budget was 165 million euros. Initially, the construction of the project was to be completed in 2011.
Photogallery Total | 18 pictures