The project was named "The New Forest House" and is located on a plot of 18.5 acres, near the ancient forest - New Forest National Park. The building was designed in such a way that its environmental impact around was minimal.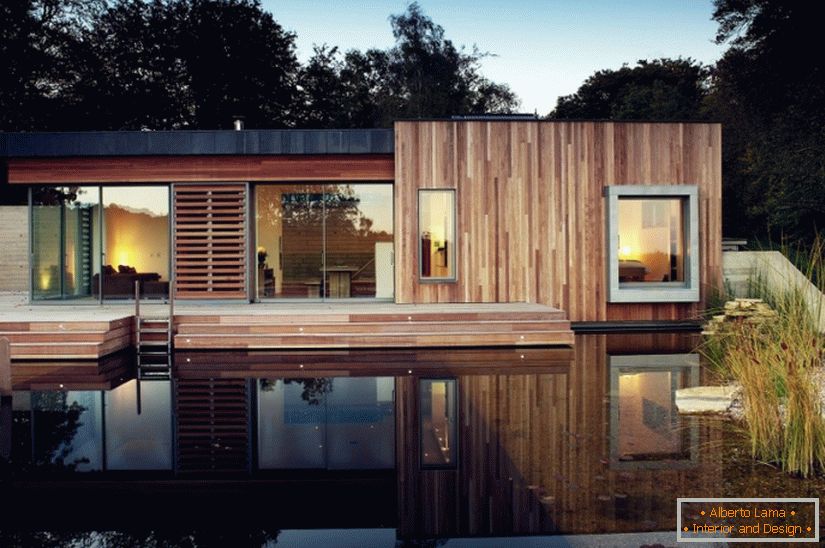 The main building and its annexes were created from renewable materials, focused on maximum use of solar energy, as well as for heating the building environmentally friendly materials are used. Most of the materials were of local origin, in order to fit as much as possible into the surrounding landscape.
The basic ideas of creating a house were simplicity and harmony with nature around. Therefore, the boundaries between the house and the landscape are partly blurred. One of the walls was made entirely of local spruce.
Photogallery Total | 8 pictures