Kenji Yanagawa designed a house project on the slope. The unusual design of the house is the need to minimize the impact on the environment, because to build a house on a slope it is necessary to develop a sufficiently large amount of rock to level the soil under the foundation. However, Kenzi found the original solution. In addition, the new owner of the house has an impressive car park, which is also a serious problem when designing a house. The garage of the owner consists of three sports cars: Honda, Porshe, Ferrari.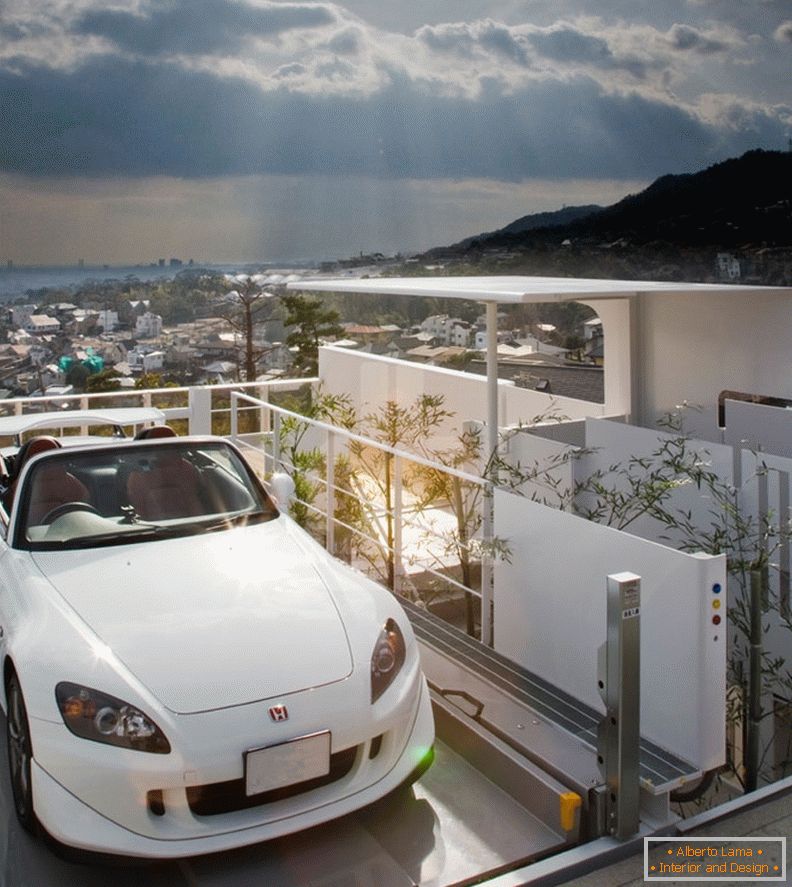 The solution of all problems was the use of adjacent slope territories, as well as the removal of parking spaces in a separate block of the house and their vertical location. To be more precise, the parking spaces of cars are made with the help of an elevator, which raises and lowers all three cars. In this way in the house you can enter from below, and to leave it from above, Very unusual!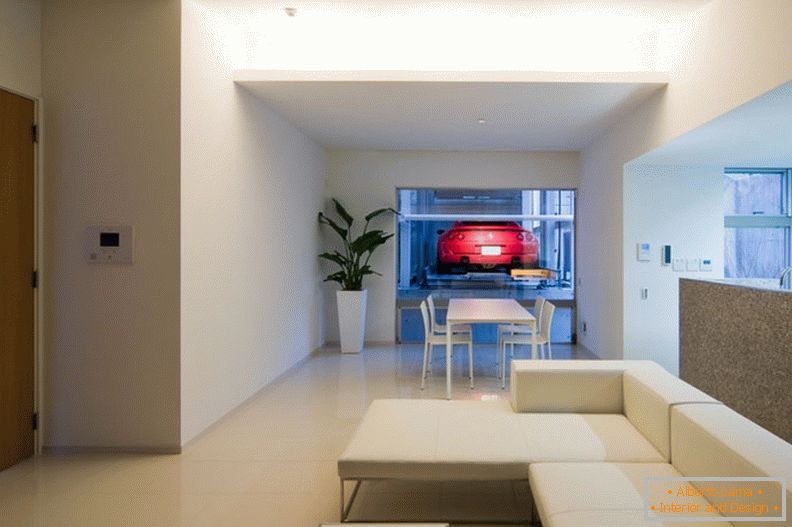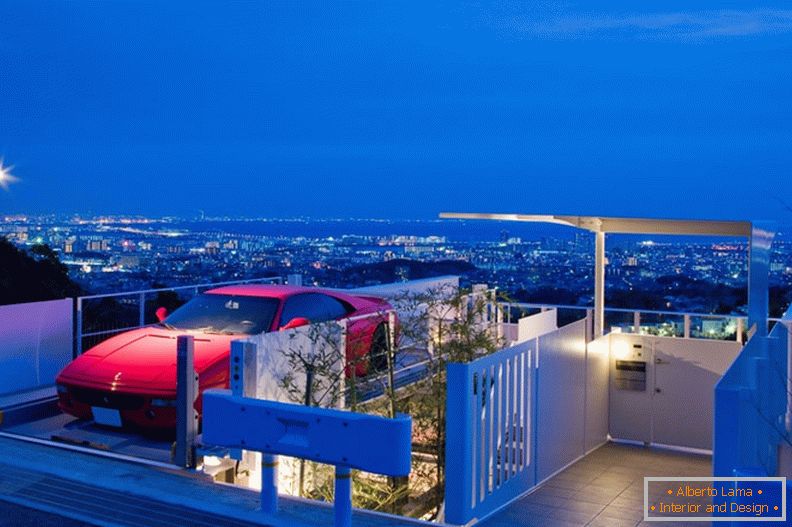 The interior of the house is very spacious and quite comfortable. Made in the style of minimalism. On the second floor you can see one of the cars. In total, the houses have three floors, each with a wonderful view of the surrounding area. The total occupied area is almost 147 square meters, of which only ~ 96 are inhabited.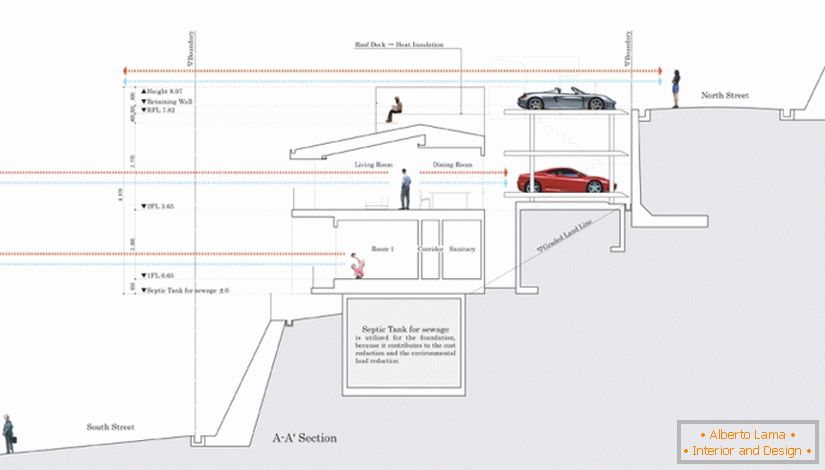 Photogallery Total | 1 photos