The country house is located in the picturesque place of Friborg, in the Swiss Alps. It was built especially for a young couple who were looking for beauty and peace and, at the same time, a place where it was easy to meet 20 guests. Ralph Germann architects took up the design of the house, the development process was influenced by the surrounding architecture of the farms, full of simplicity and convenience. Many of the elements used in finishing the house were borrowed from them.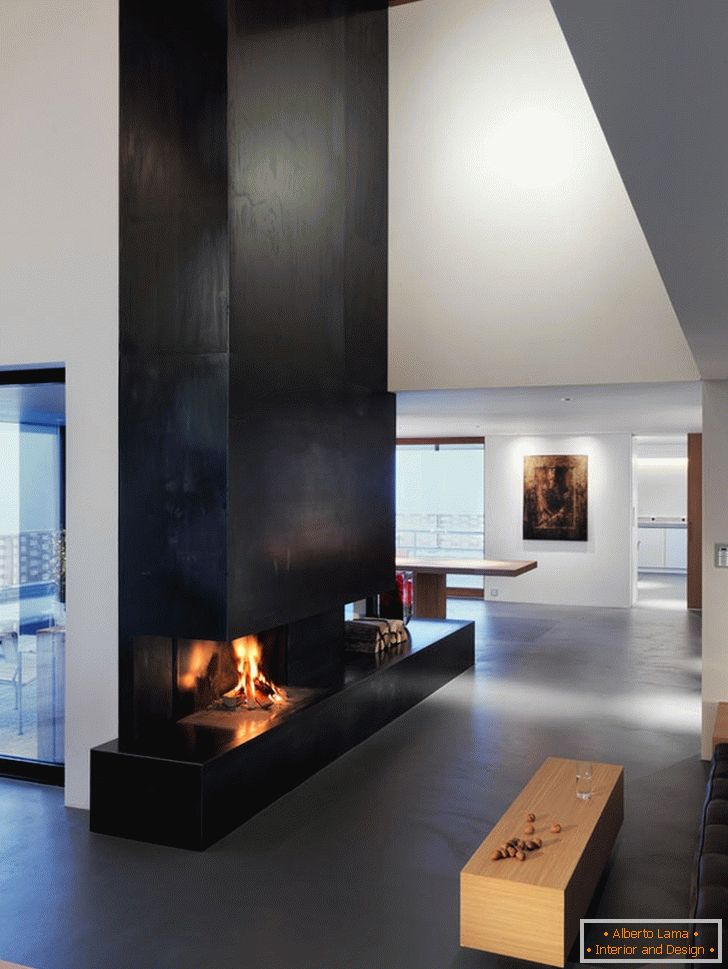 The main materials selected for the project were: larch (facades, furniture and lamps), concrete and limestone (internal walls).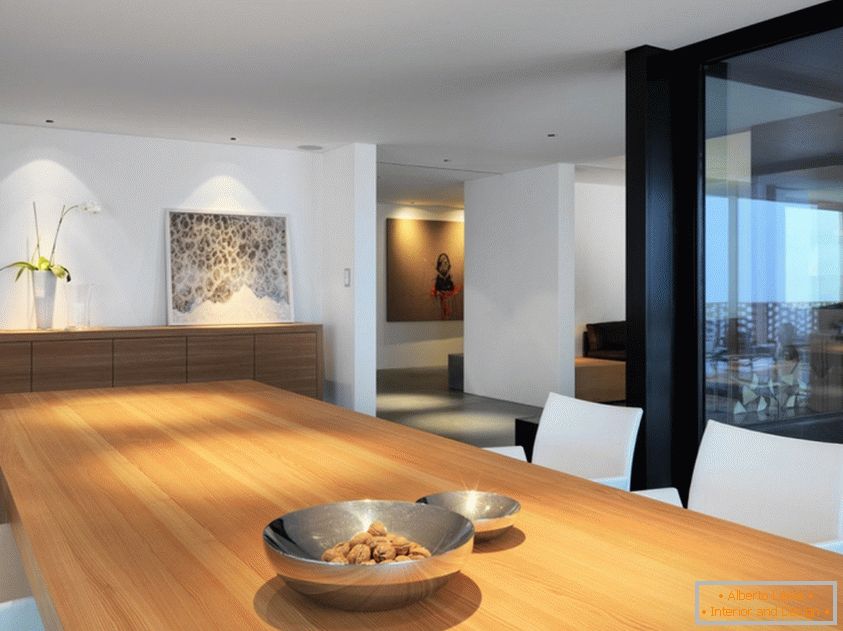 The 5 meter fireplace was made to order and built of 8 mm thick laminated steel plates.
Modular structure of the kitchen allows you to combine various elements of the interior with each other, and also saves space perfectly.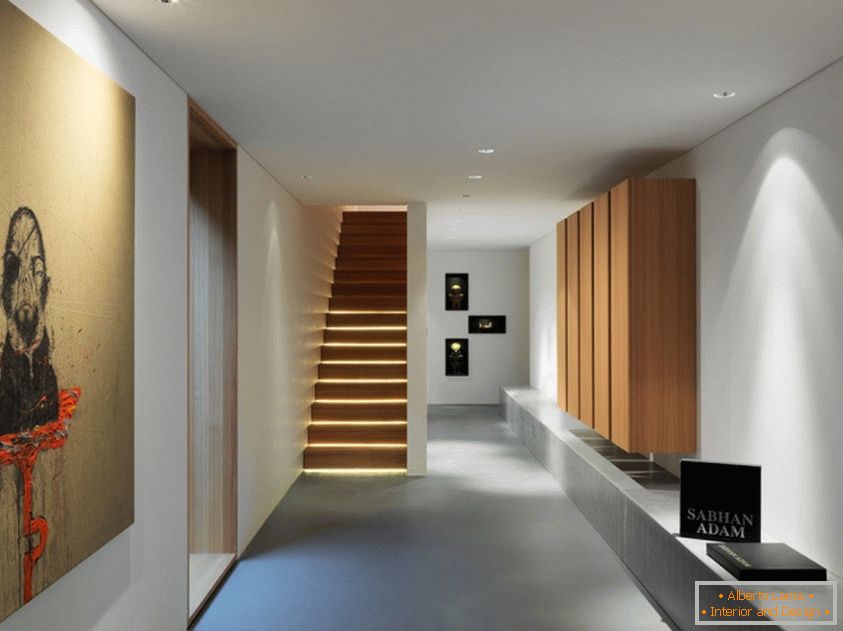 Also worth noting is how interestingly implemented staircase to the second floor. Fabulous lighting makes the night trip to the fridge unforgettable!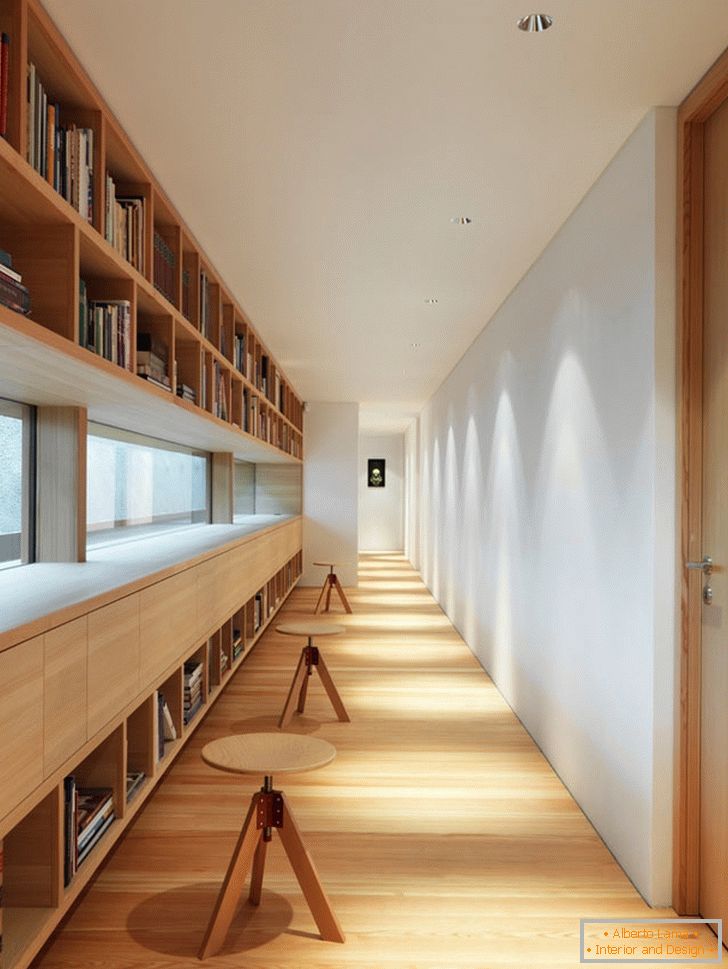 On the second floor there is a huge library that was specially created to accommodate a large collection of books, as well as the entire second floor is surrounded by glass walls - it perfectly helps to read books during the day under natural daylight.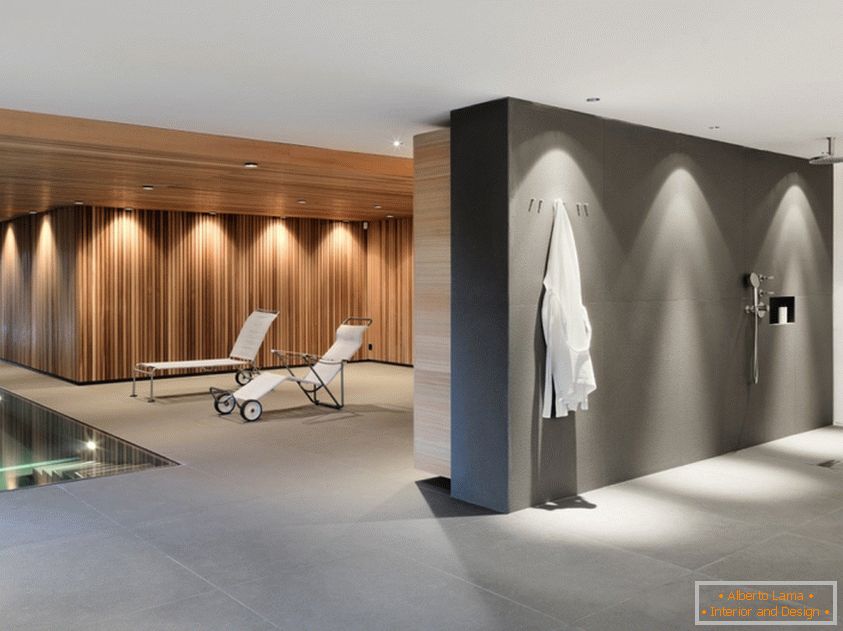 In the basement there is a long swimming pool of 20 meters and a spa.
Photogallery Total | 12 pictures