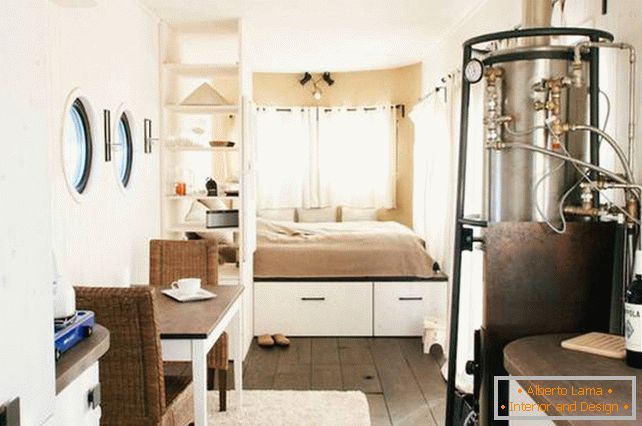 Internal arrangement of a small house
When it comes to the arrangement of a small house, there are different problems. But have you ever heard of talking about an exploited green roof? Austrian Wohnwagon (you can call it - a residential car) with rounded corners and windows resembling portholes, has just such a roof. In addition to everything in this tiny shelter a solar battery is installed and it is equipped with a water filtration system, which is why plants on the roof are needed - they purify the water and make it suitable for re-use.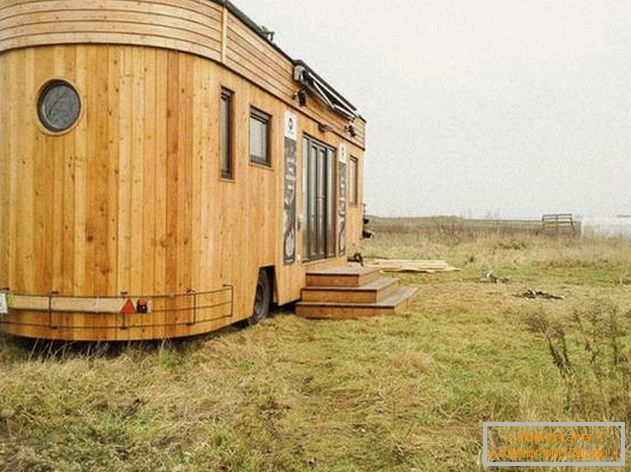 The appearance of a wooden "residential car"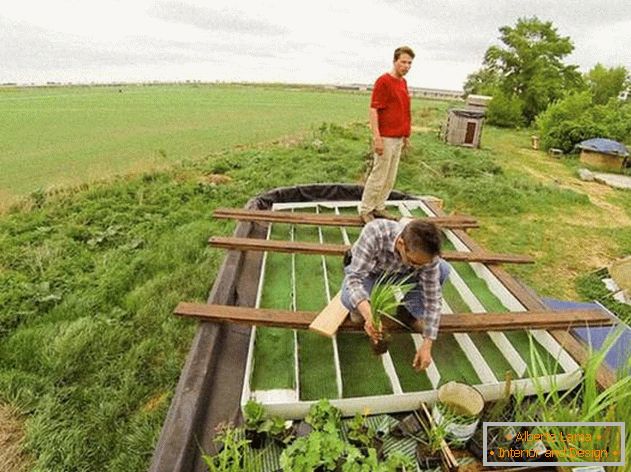 Landscaped roof during construction
This unusual house of 25 square meters is built of wood. In the interior decoration is used clay plaster and wood. A sheath wool insulation layer is laid along the walls, and a special layer is installed on the roof, allowing to filter the used water (for example, formed after showering, washing dishes or rain), which can be reused even for drinking and cooking. Stocks are stored in tanks under the house and on the roof.
In the "residential car" there are still a couple of interesting details - the so-called modern boiler-water heater on wood and a sink hollowed out of a natural one.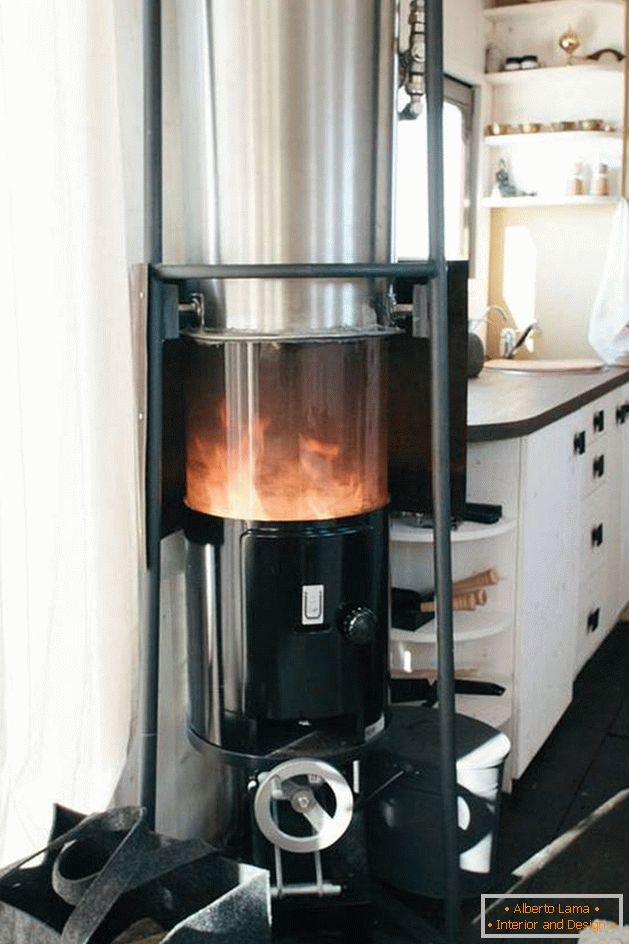 That very modern heater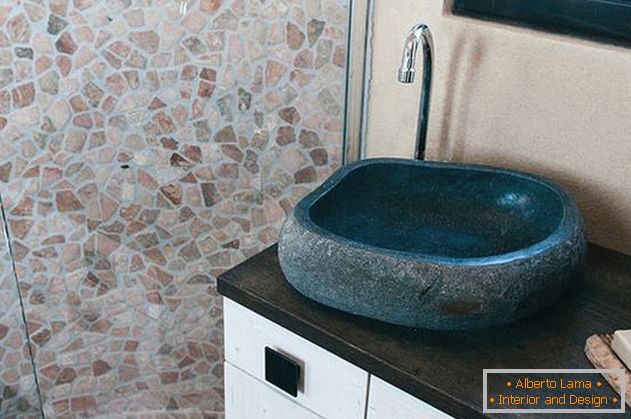 The original "stone" shell
For people who prefer to work, in the literal sense, without getting out of bed, in the bedroom there is a folding table. And from under the bed you can put forward an extra bed for guests.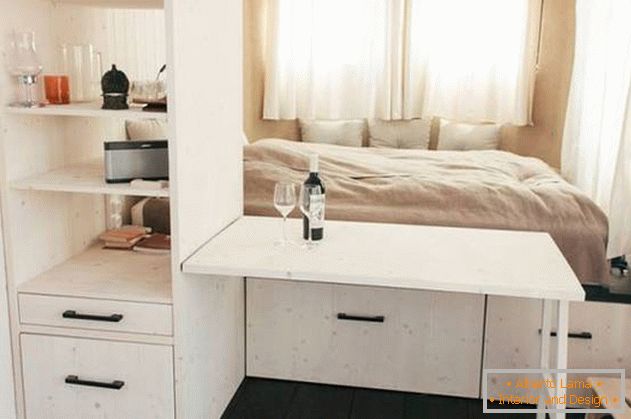 Sleeping and resting area with folding table in calm white tones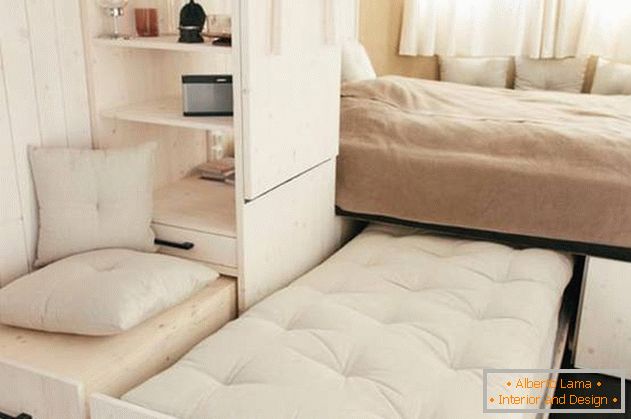 Extra bed can be made in case guests want to stay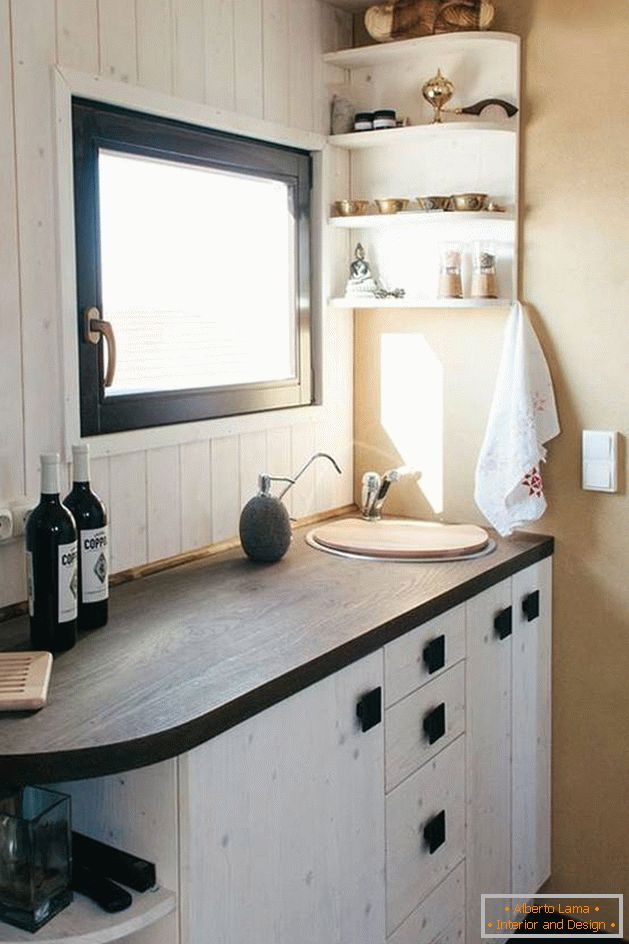 The kitchen has a contrast of dark and light with the help of small color changes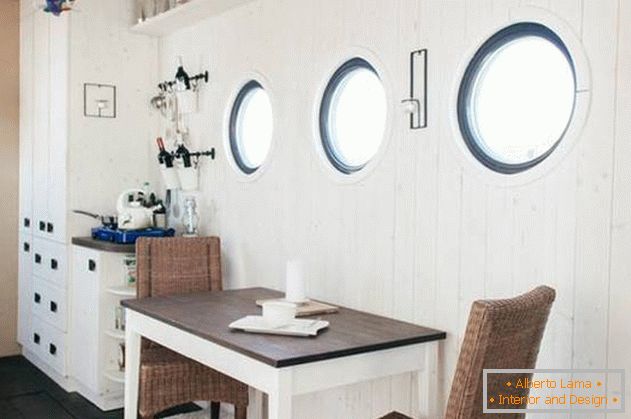 So the windows, resembling portholes, look inside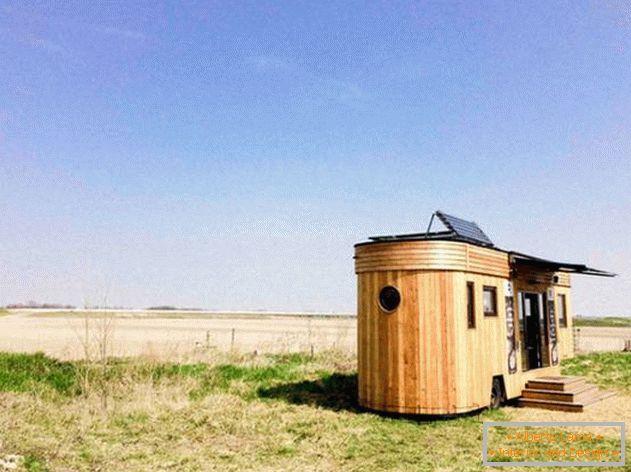 And so the house looks from the street
The design of this house is made to order. To date, its implementation would have cost 2-5.5 million rubles.