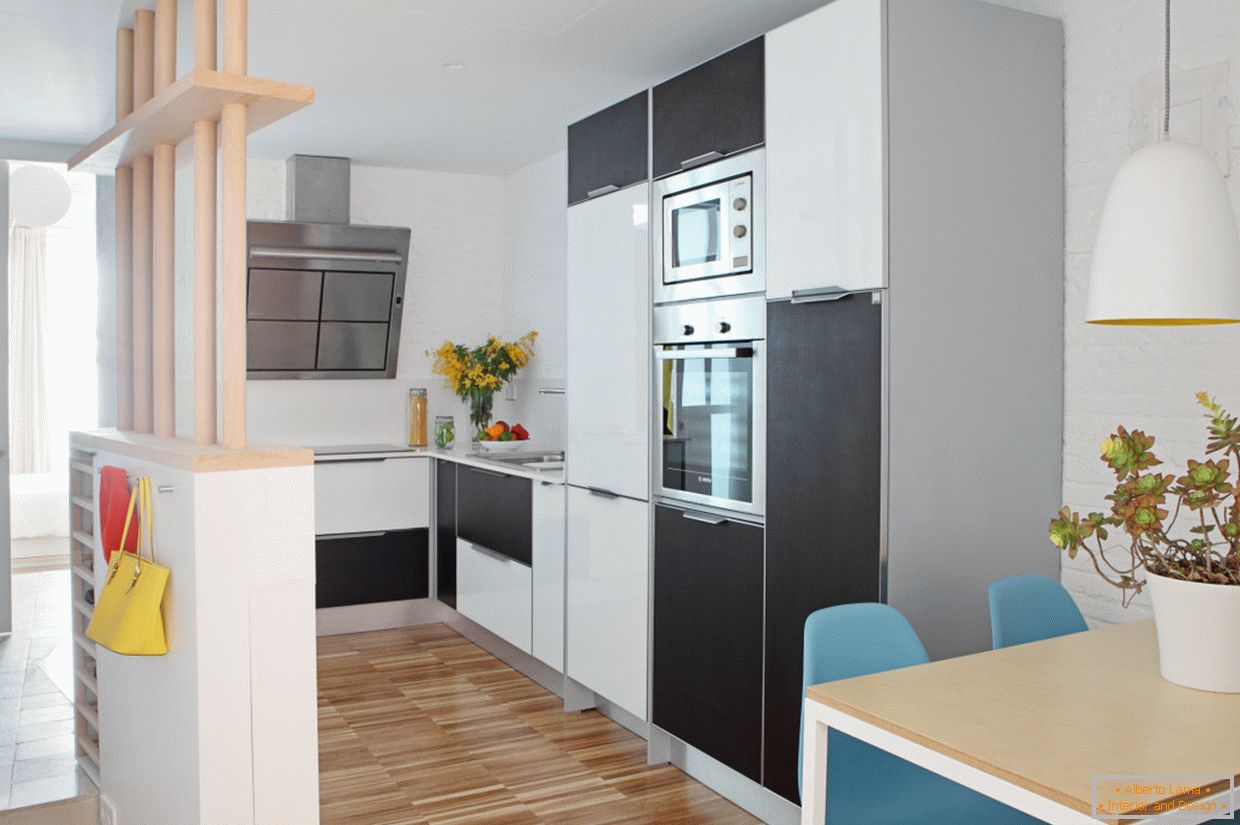 Salva46 mini apartment project: compact kitchen with dining area
Key Features
The mini apartment project, developed by the designers of the Spanish studio Studio P10 in conjunction with the specialists of Miel Arquitectos, makes us think about how subjective the perception of space is and how much our evaluation depends on its visual characteristics. The room they decorate is clearly divided into two independent sections, each of which contains four functional zones in turn.
The guidelines for the authors of the project were the basic needs for a modern citizen of sleep, work, rest and hygiene. The goal was to provide a balance between psychological and physical comfort.
Separate sections are located on the side of the main facade, and from each of them there is access to the central common space, which unites the kitchen, dining room and utility rooms.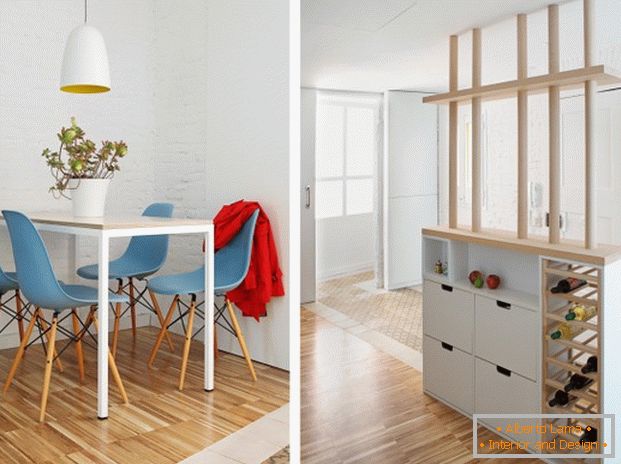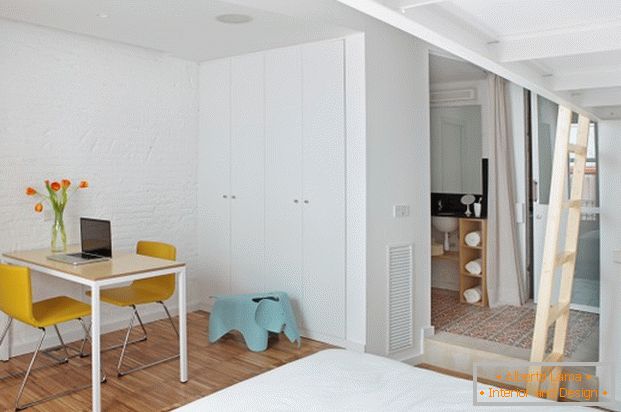 Idea
Taking into account the compact dimensions of the room, the designers have especially carefully thought out ways of ensuring privacy for the inhabitants of apartments.
Throughout the day, residents can stay in seclusion and rest from the bustle due to the presence of partially isolated areas, which at the same time remain accessible to sunlight penetration. At night, the sections turn into separate apartments with sliding doors.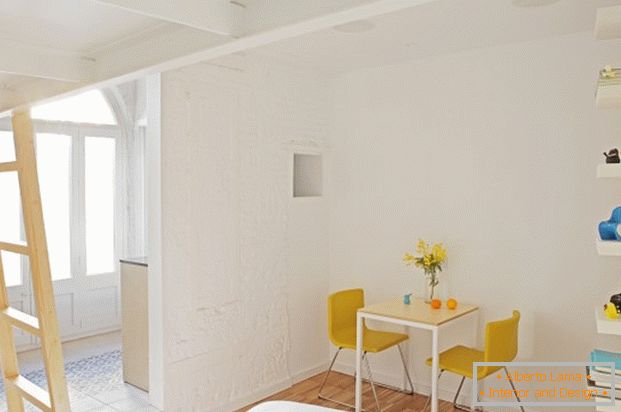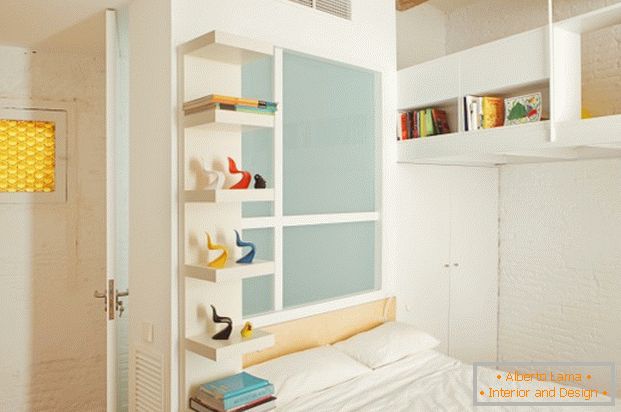 Ceiling height of 3.4 meters is an indisputable advantage of the interior, which made possible the arrangement of multifunctional mezzanine levels. These bizarre designs loom dangerously over the beds, but the authors of the project vouch for their safety and offer to evaluate the merits of such a solution.
Perhaps someone will be interested in the fact that the partially glazed walls of the bathroom not only provide daylight penetration inside, but also allow you to see from above what is happening in it ...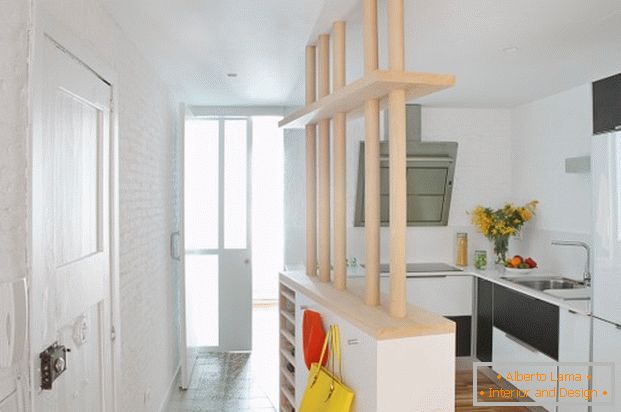 Decor
Eco-friendly, recycled and recycled materials formed the basis of the decor, guaranteeing it expressiveness and uniqueness. So, the cement slab made by a method of hydraulic pressing, decorated the walls of the apartment before the reconstruction: the architects carefully dismantled it, polished it and again used it for finishing.
The kitchen set, already served to other people, was adapted to the requirements of space and updated in accordance with the chosen concept. Spectacular parquet in which the modern character is guessed, contrasts with cracks and roughnesses of a brick laying of 19 centuries.
There is a feeling that you are looking at an old photo, on which someone's apartment is imprinted: so sure are the bleached walls. Their unguarded flaws do not escape attention, which makes the interior seem familiar, with a history and unique. The image complements the furniture - simple, comfortable and stylish.
Of course, these mini-apartments can not be called practical examples. However, the authors of the project did not seek to make them so. Correspondence with the way of life of a modern citizen is a property that should be considered the key to the interior presented here. And would you like to call such an apartment your home?