White Cave House is a magnificent country house, made in a minimalist style and located in Kanazawa, Japan. The project was developed by the local studio Takuro Yamamoto Architects. The architect created the building, which is based on one color - white, the building is white both from the inside and outside.
One of the main features of the house is the terrace on the second floor, which offers a beautiful view of the inner courtyard of the house, which is also completely white. The meaning of the project name is simple, initially it was a completely empty framework, then the architect tried to fill the house and expand it to the final state by trial and error.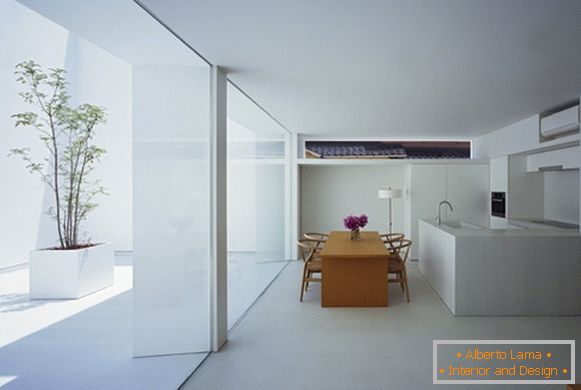 The interior of the house is hidden from prying eyes, only a beautiful patio can be seen from the inside. In the courtyard there is no roof, which allows natural light to penetrate into the house better, as it is facilitated by the white color of the exterior of the courtyard and the building itself.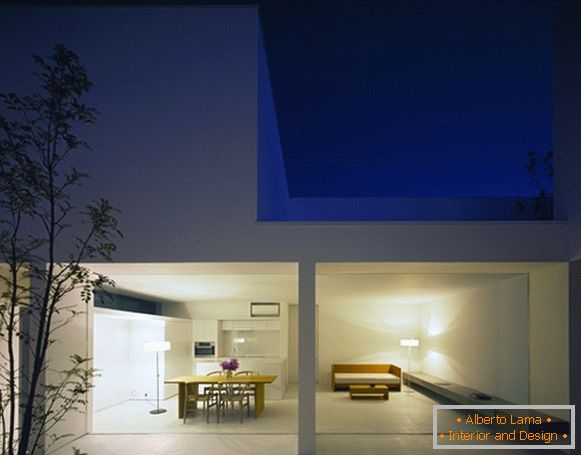 White Cave House confirms the theory that pure beauty is visible through the simplest forms. Even small impregnations of wood, such as furniture, vividly emerge from the minimalist style of the interior. Even in the yard there is nothing superfluous, only one plant.
Photogallery Total | 7 photos