The house is located in the middle of a quiet area on a sunny hill in Korea, the project was built from the calculation of a quiet home for an elderly couple and their eighty-year-old parents. After a passionate and active life, participation in social movements and labor reforms, they wanted coziness, tranquility and warmth, and to grow a walnut on their land.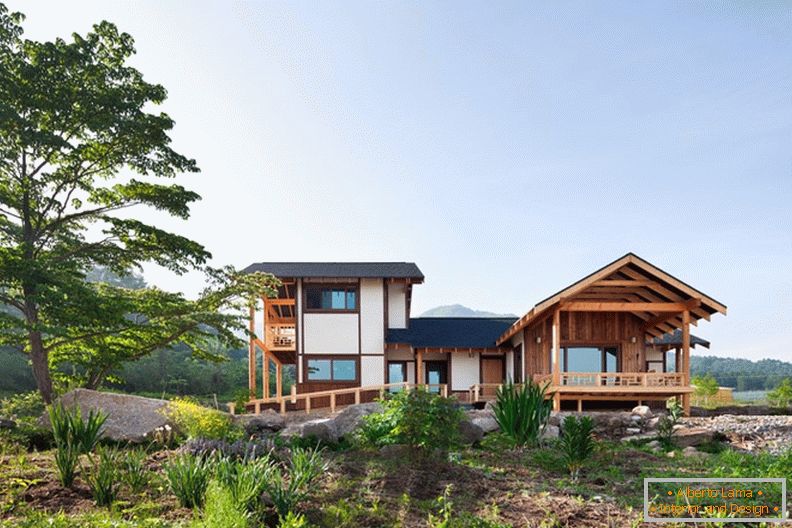 Under one roof, three generations of one family have united, a common living room and kitchen are the meeting place for couples, their daughters, as well as their parents. The house also has many cozy rooms and private spaces for privacy and comfortable pastime.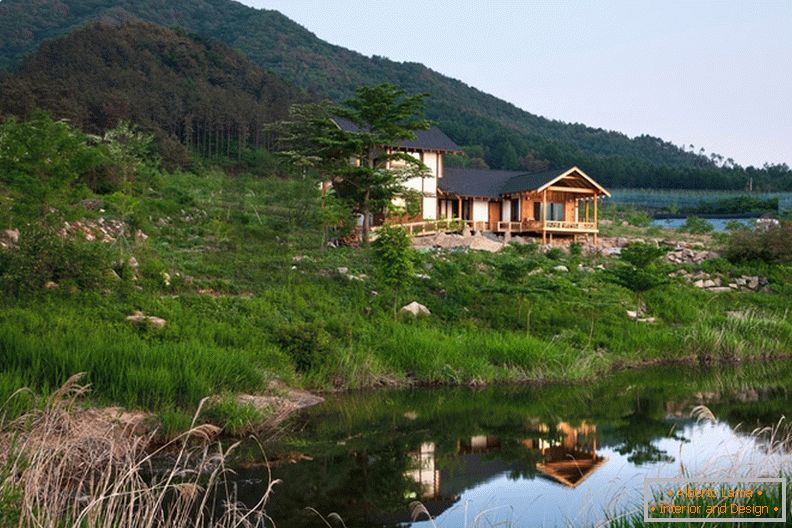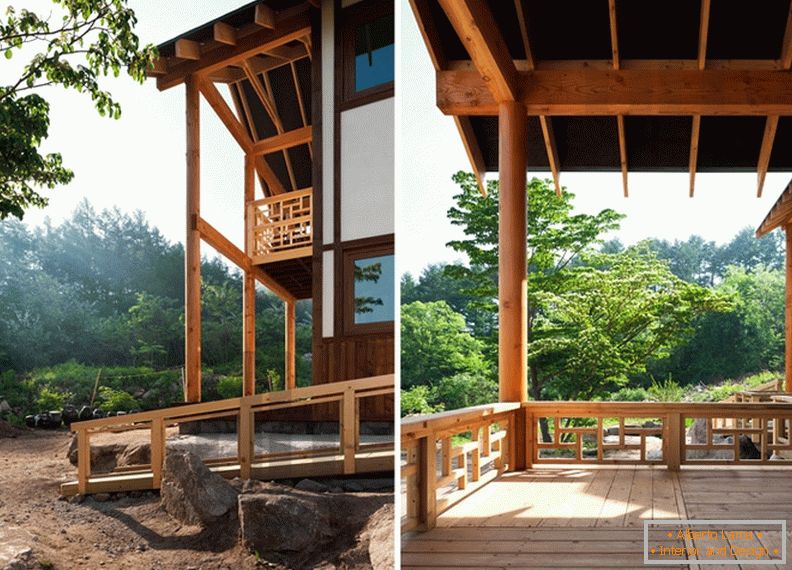 The shape of the house is dictated by the landscape, so the house received a somewhat oblong form. The windows are focused on obtaining maximum sunlight from the south, from them a chic view of the green meadows opens. The presence near the house of a large dogwood tree, a small river basin and a natural lawn, provides a wonderful rest and peace.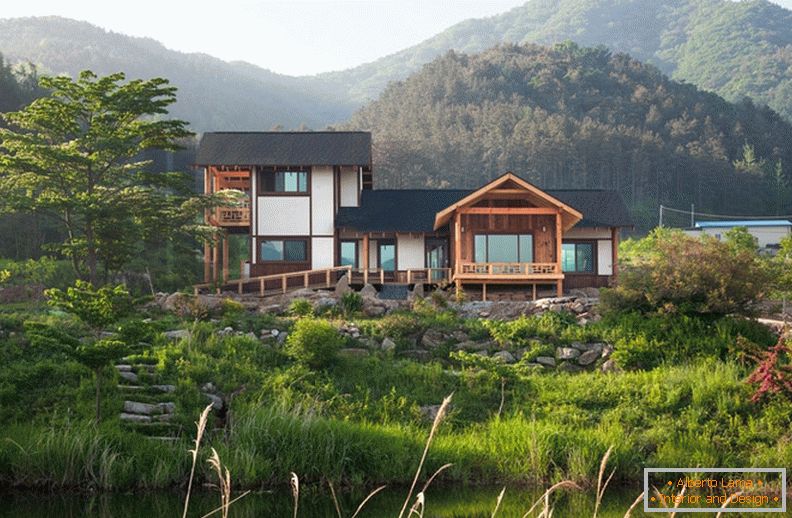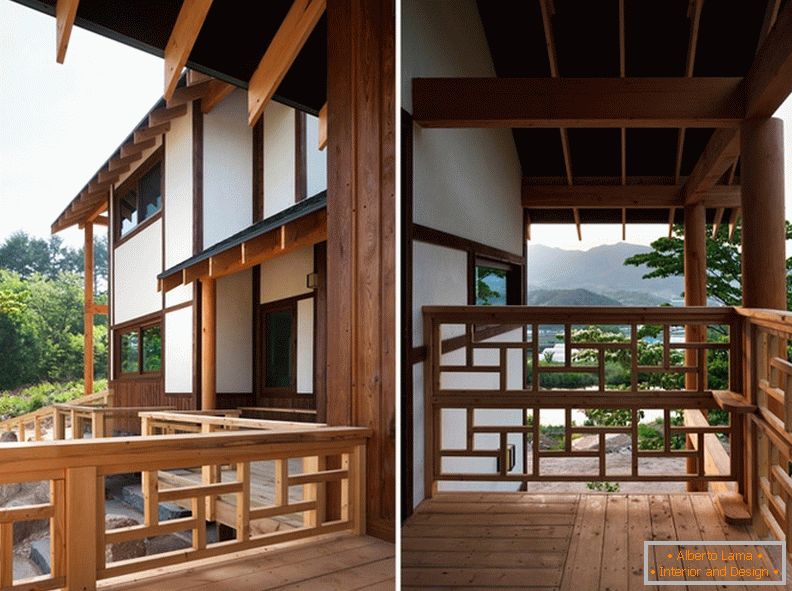 The owners of the house recalls Prometheus, Titan in Greek mythology. The couple helped others throughout their life and even now they take care of others, that's why such a quiet and cozy house project was chosen so that after a hard life for others, they could enjoy peace and tranquility.
Photogallery Total | 12 pictures