The best things in life are free. Learn how you can turn boring, old and prepared for ejection into something beautiful and functional for your home.
1. Grandma's chest of drawers
The old grandmother's chest of drawers can be updated in hundreds of simple ways (using paint, varnish, wallpaper, decoupage etc.) and even converted into a chic "antique" cabinet under the washbasin!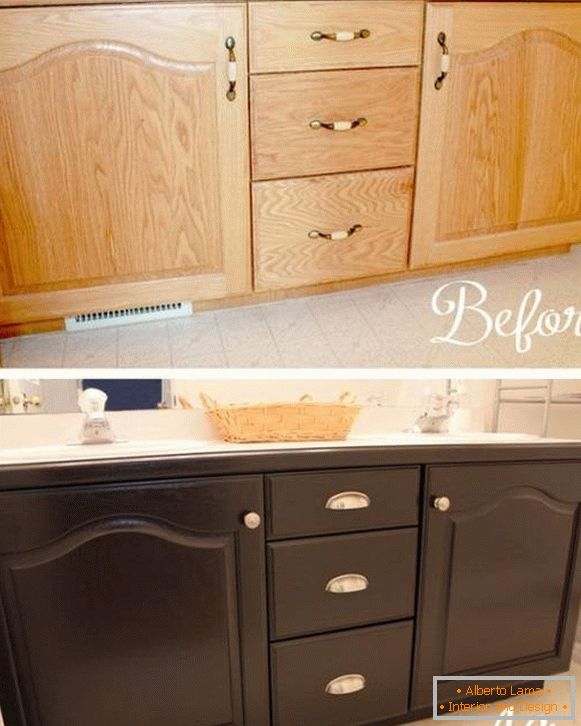 2. Wooden shutters
Antique window shutters can become a beautiful and unusual decoration for the wall or head of the bed, and also be used as a functional decor! As a rule, for a new species they are painted in fresh light colors in the spirit of the style of Provence. An additional effect can be given with craquelures or hand painted.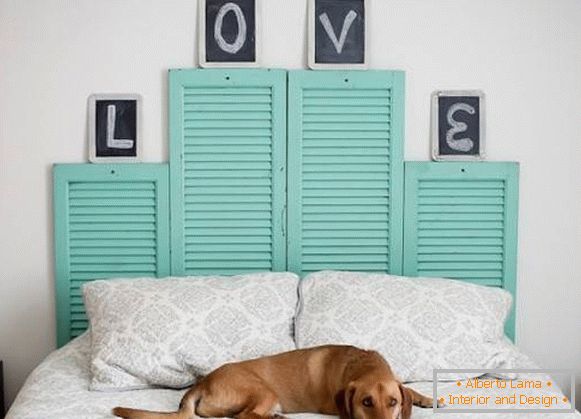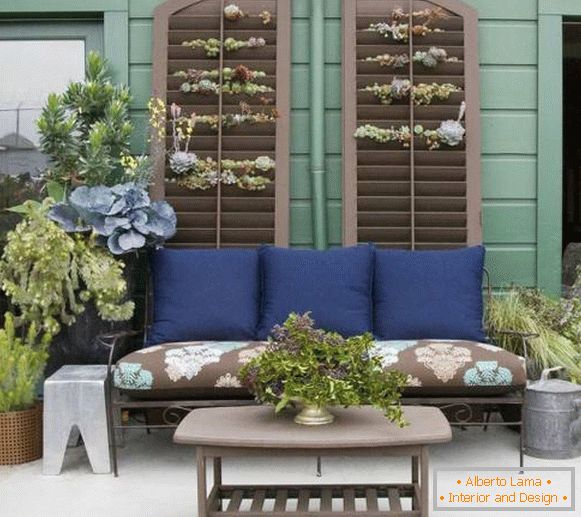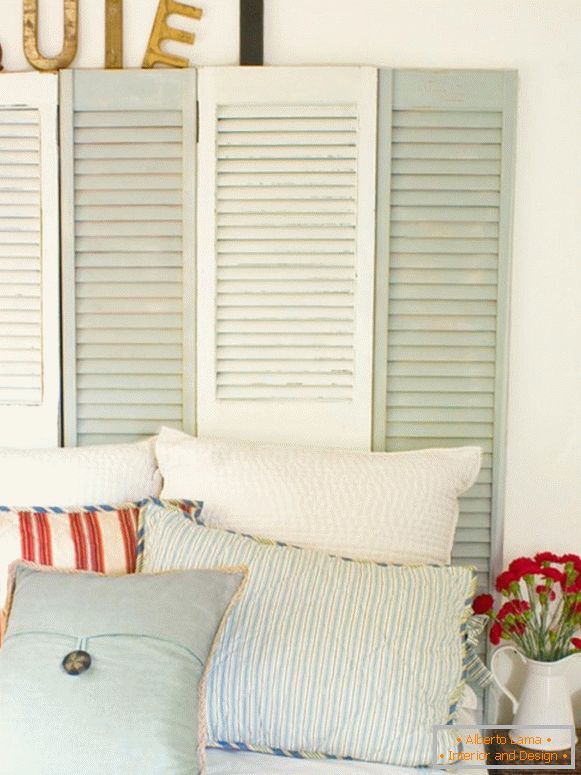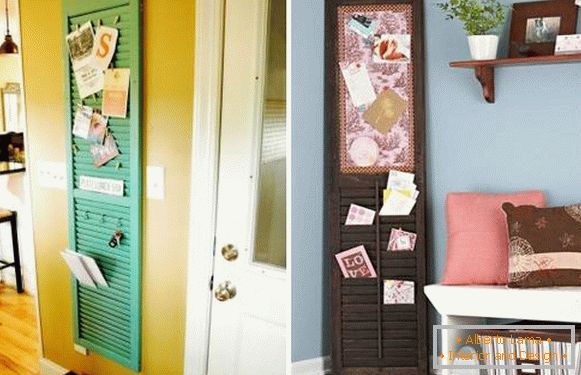 3. Doors and window frames
Doors and window frames are expensive and expensive items, so even when they fail, not everyone raises their hand to throw them outright. And it's wonderful: after all, they can still serve you as a stunning wall decor!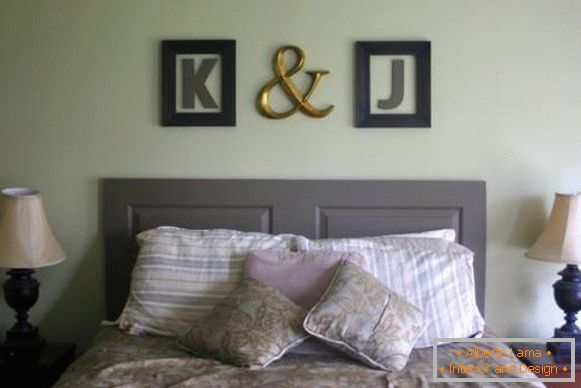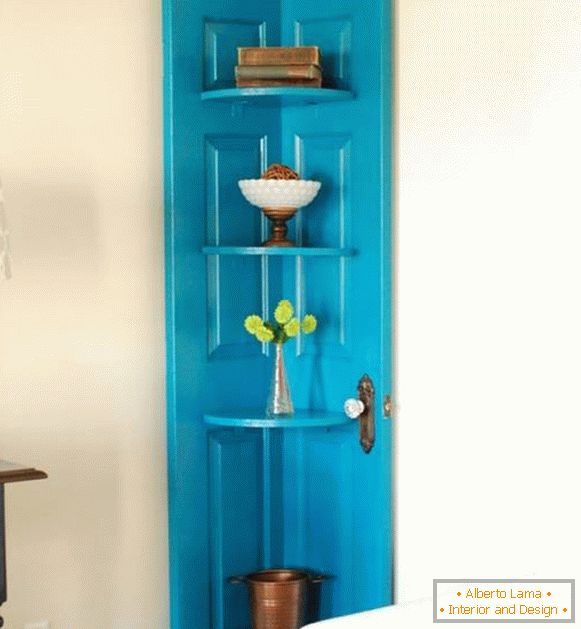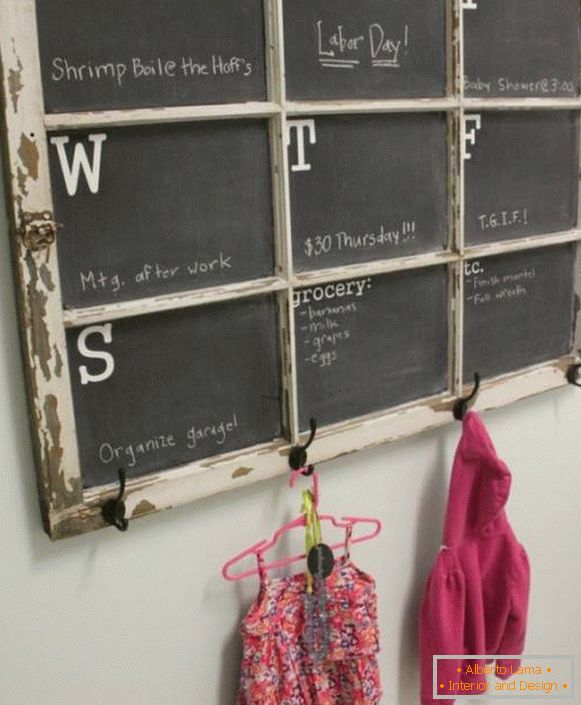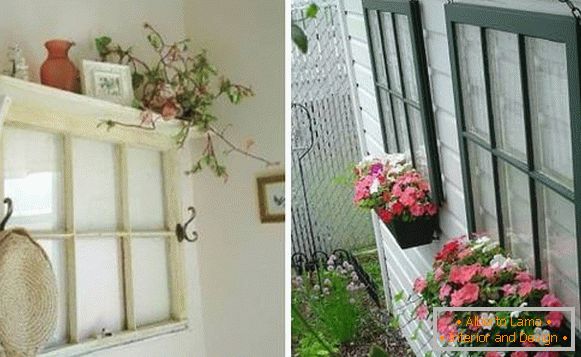 4. Glass jars
These are really items that constantly accumulate in every house and can be used in thousands of ways! But, perhaps, most interestingly they look like a street or table lamp.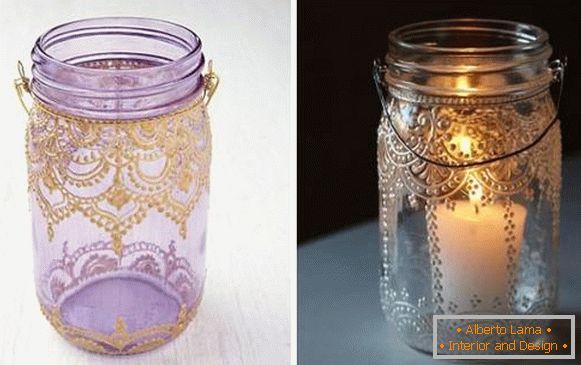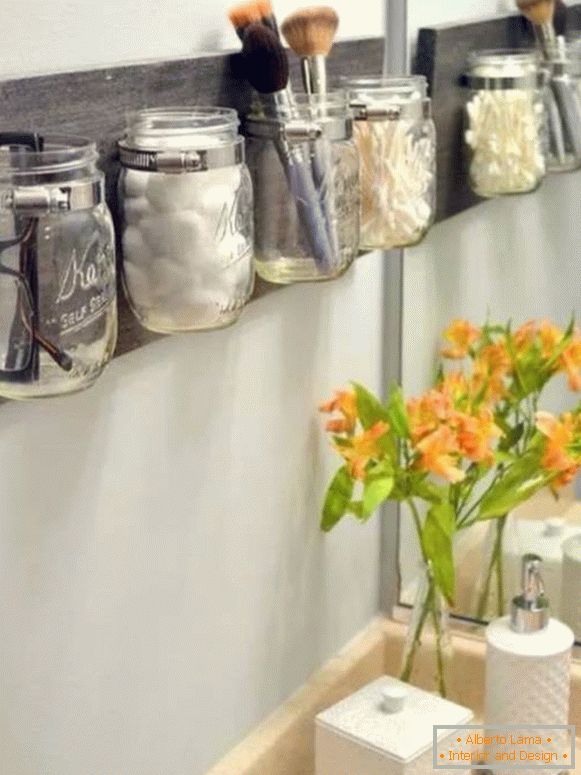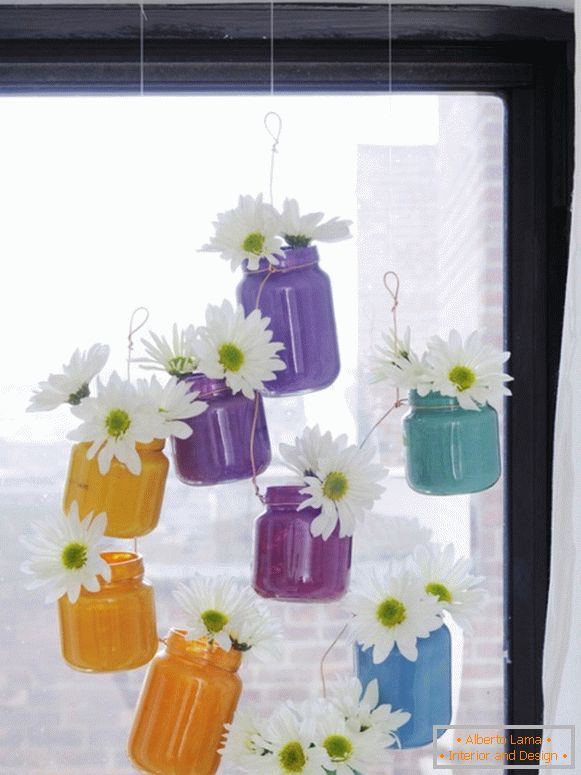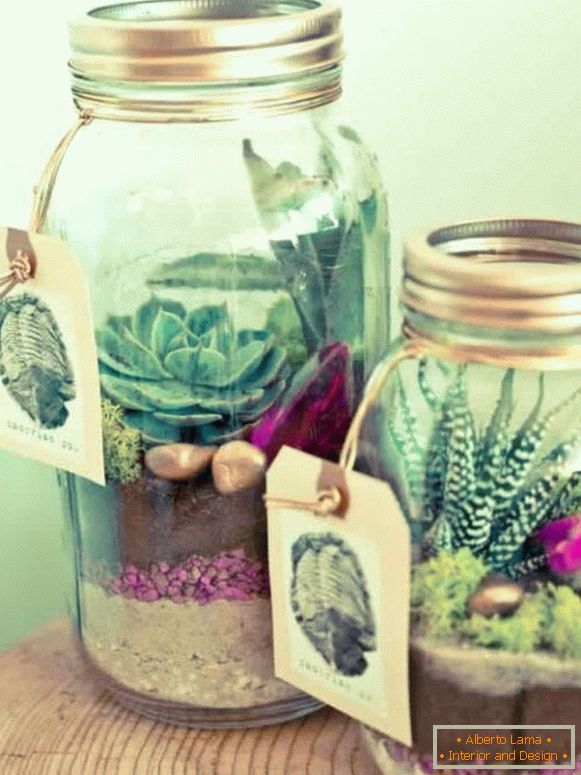 5. Lonely or broken chairs
Do not know how to use a stool without a leg? Or what to do with dining chairs, which differ in color and design? Take inspiration from the photos below: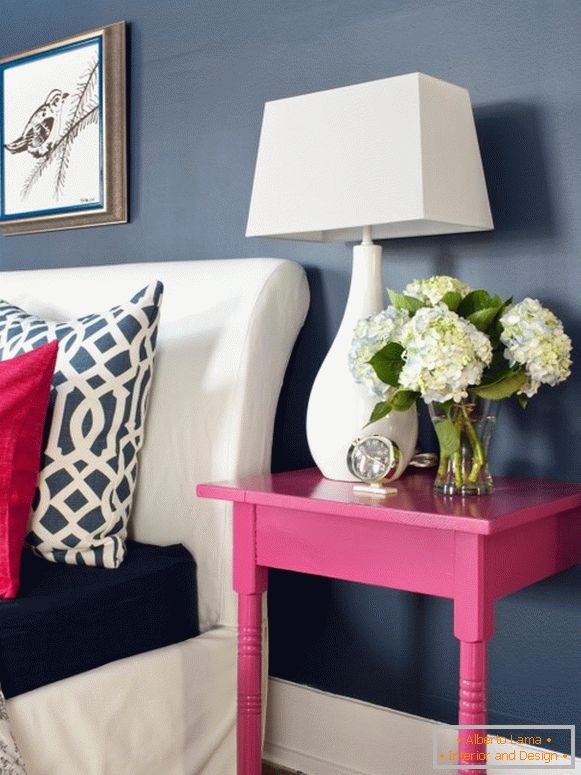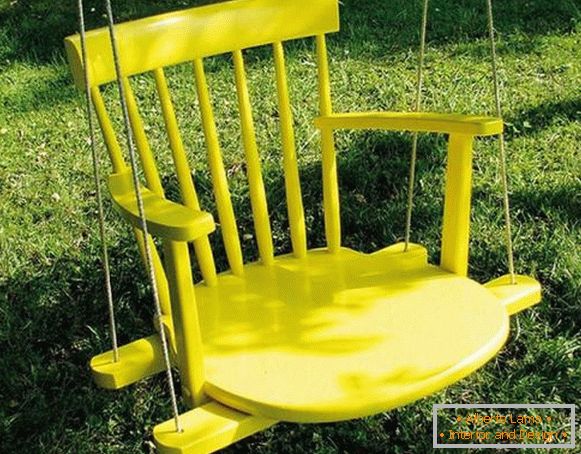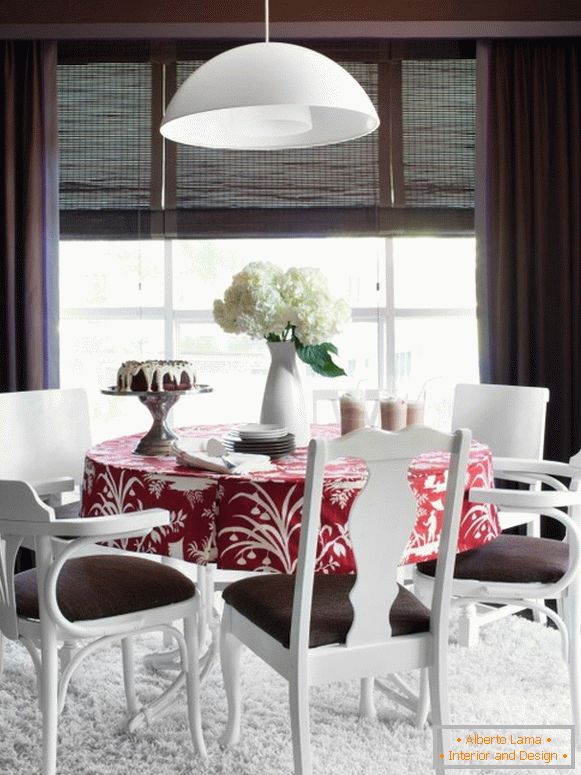 6. Door handles and hammers
Door handles and hammers can add originality and functionality to virtually every room in your home.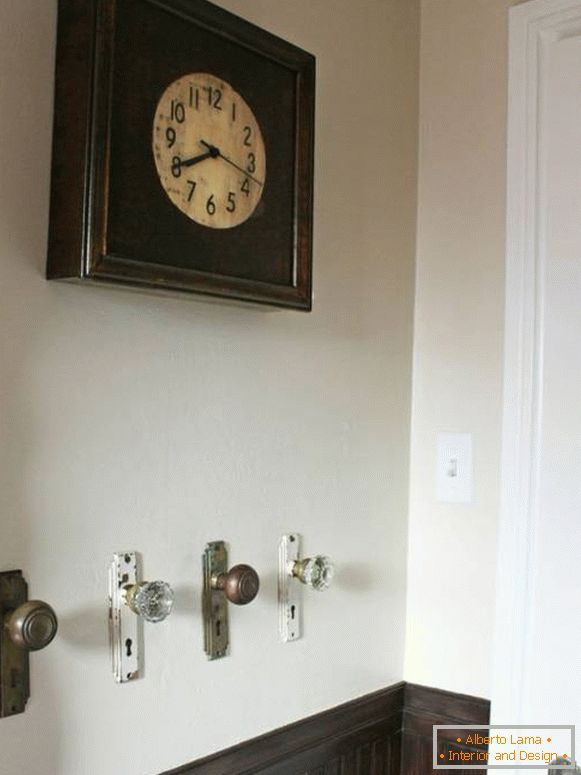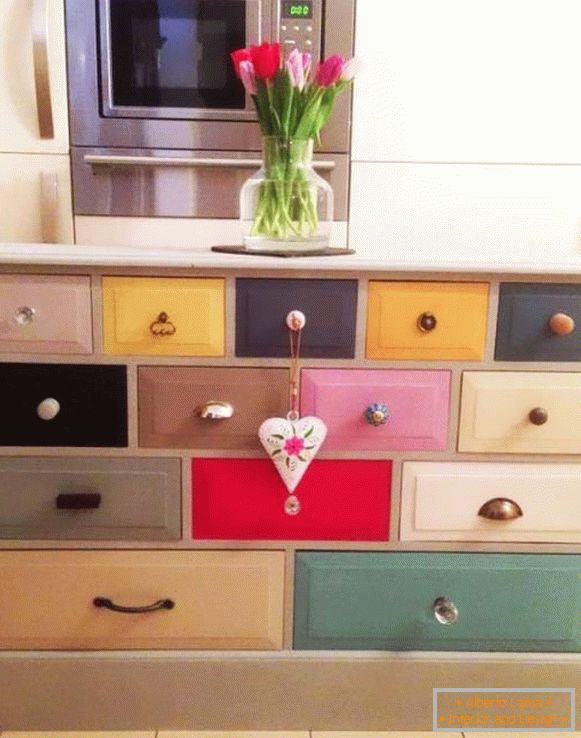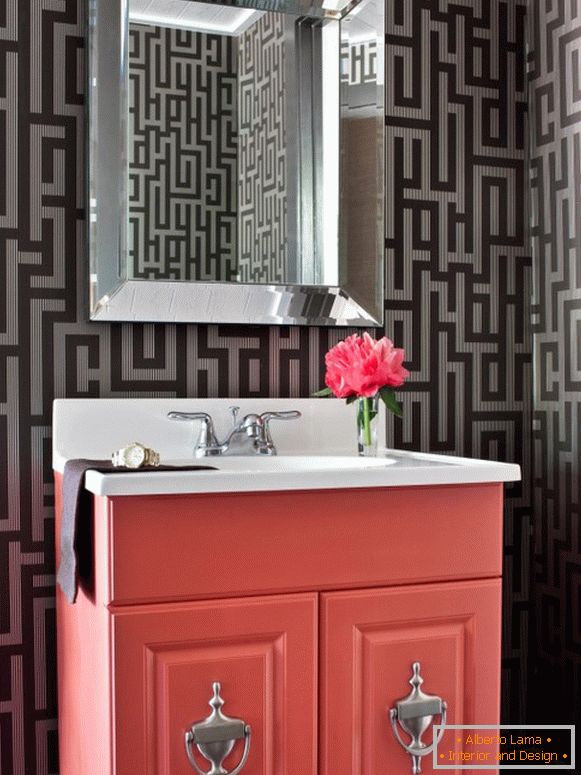 7. Burnt out bulbs
Turn the burned bulb into a very cute homemade decor, for example, like this tiny terrarium or flower stand.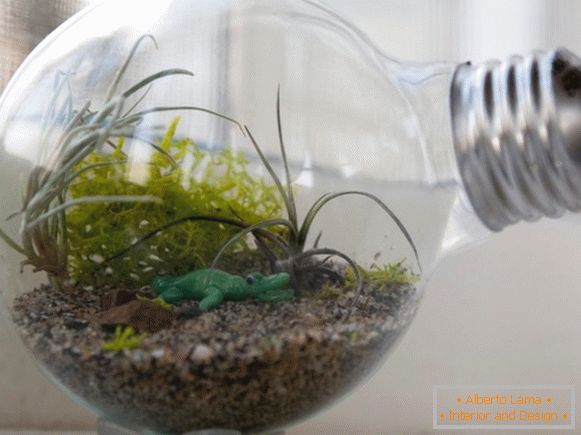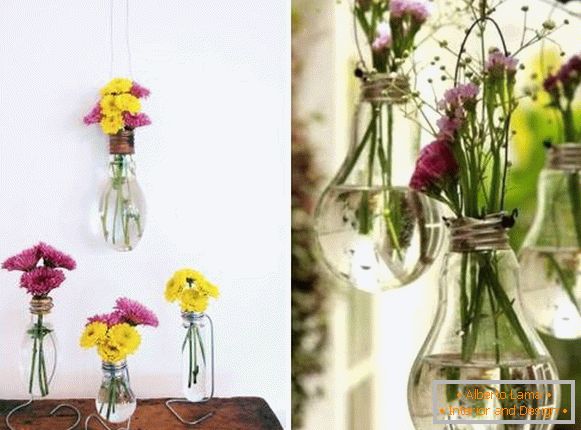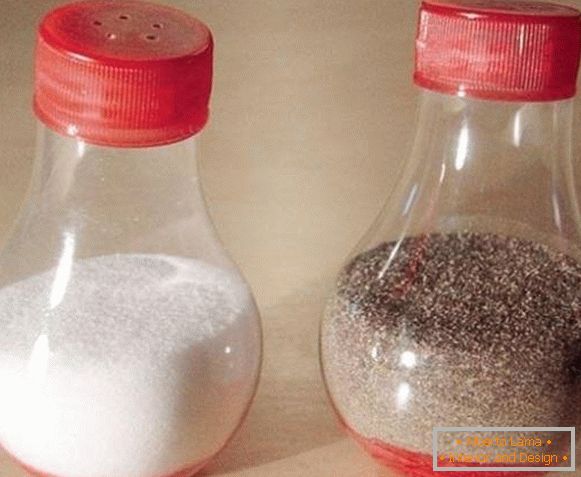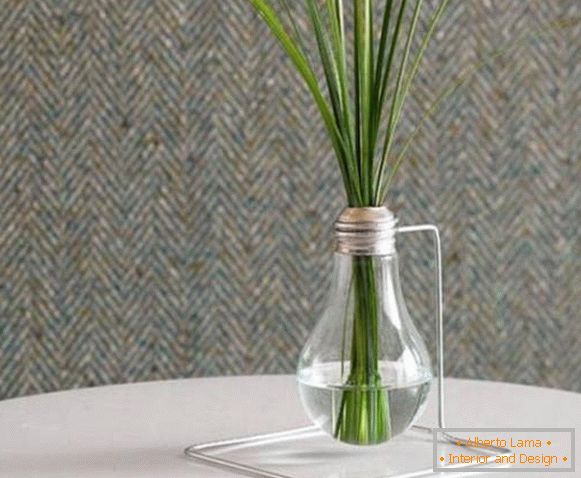 8. Tin cans
Why not? From cans are quite nice and convenient organizers for different things, pots for indoor plants etc.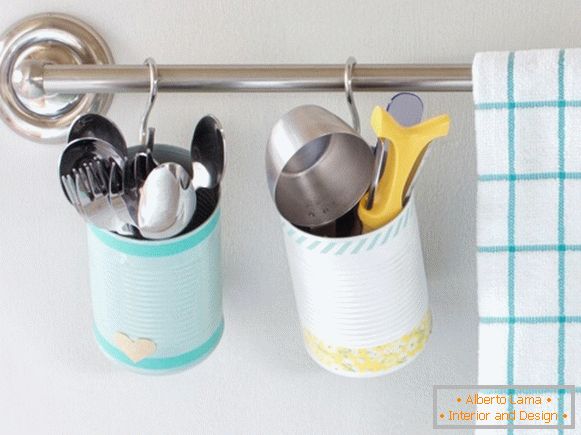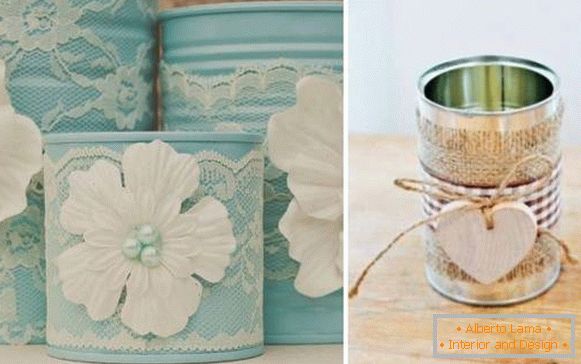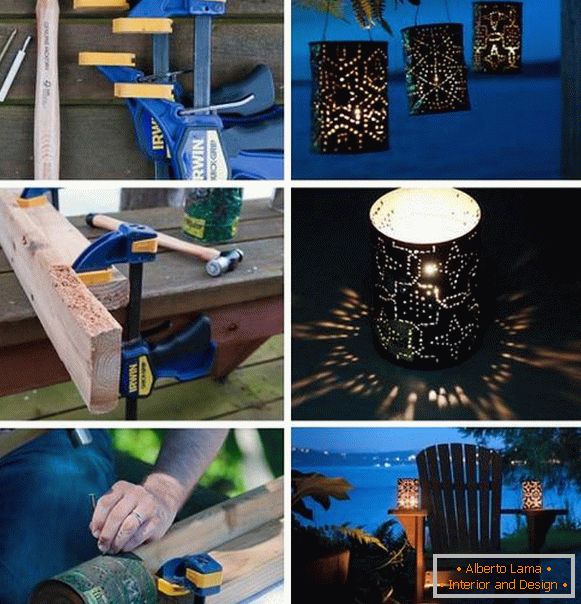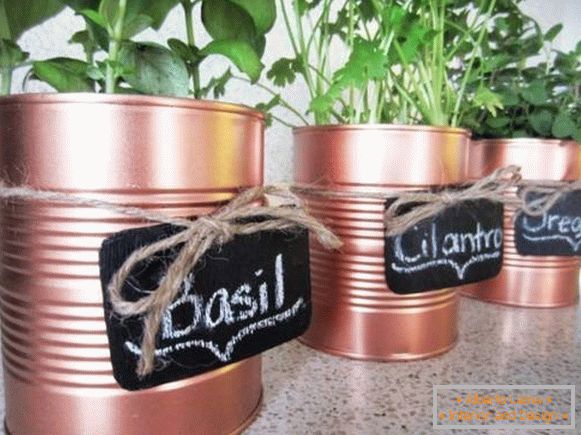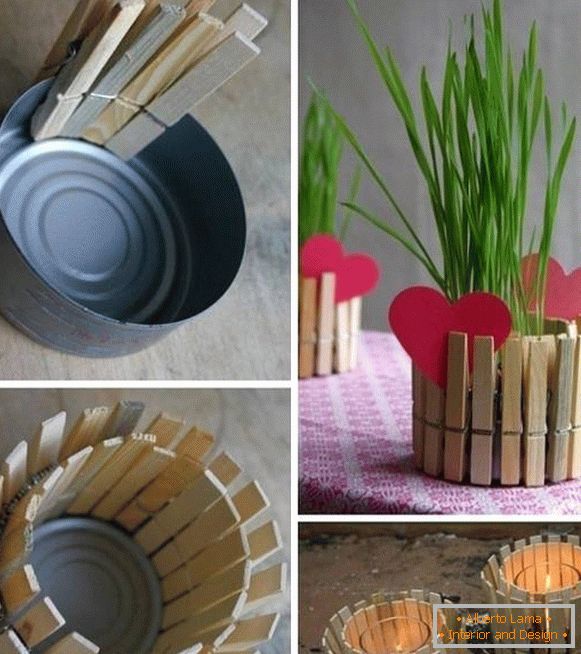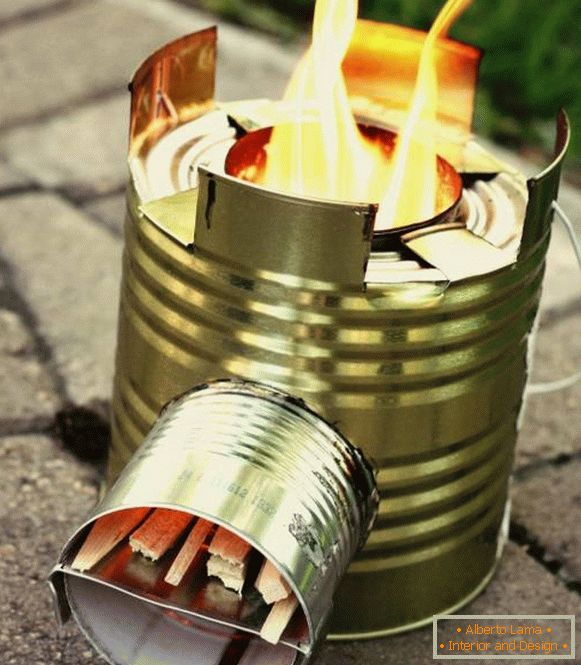 9. Old books
Crafts from books do not assume the use of your favorite and treasured works, but only heavily damaged or unnecessary volumes. Look at what beautiful decor they can turn into!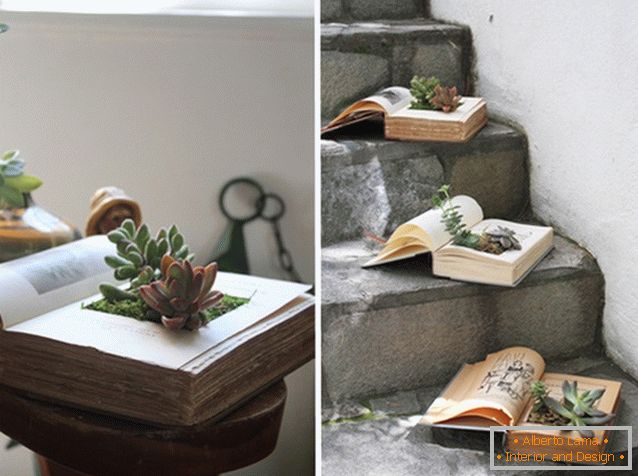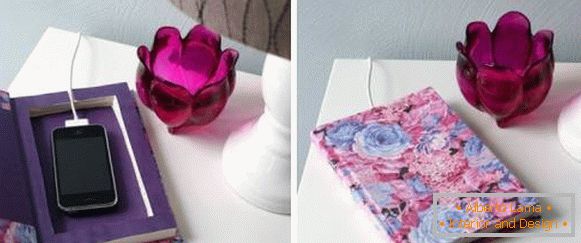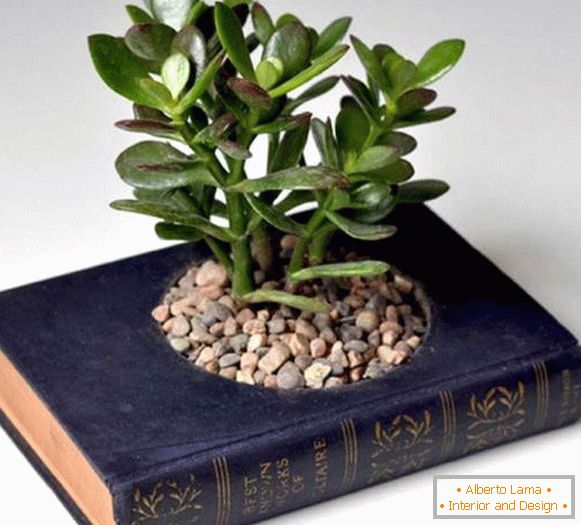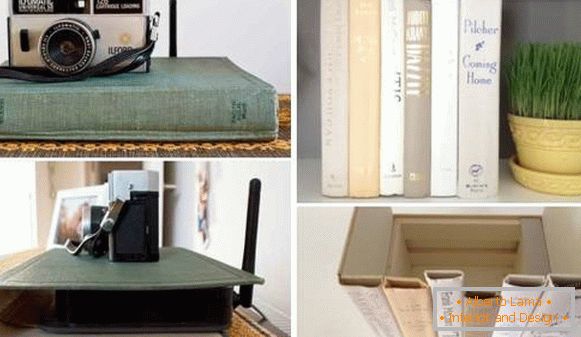 10. Geographical maps
There are 3 popular ways to use old geographic maps:
in the role of wall decor, which will remind you of the places visited or about places that still need to be visited;
as a lampshade for a table lamp or other lamp;
Decoupage of old furniture.
But maybe you can come up with an even more interesting way?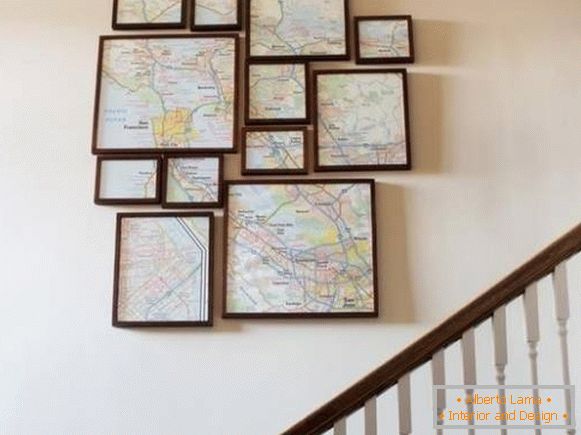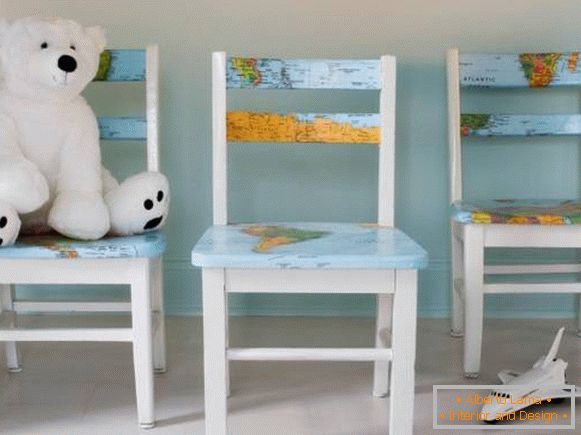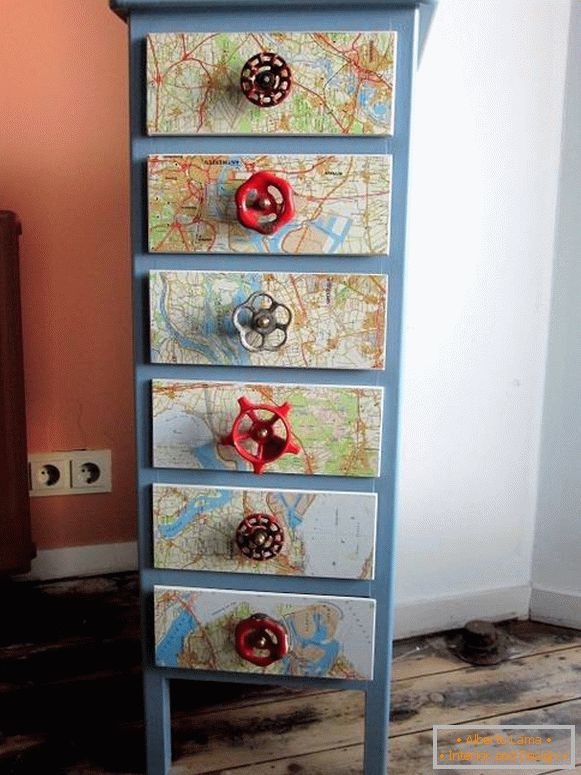 11. Clothing and accessories
Is your cupboard full of old T-shirts? Do not know how to deal with ties and belts that you will never wear? We hope that one of the below proposed methods will be able to push you to a sensible idea.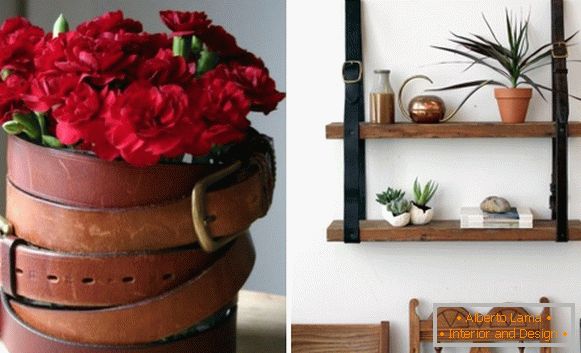 12. Vintage suitcases
These time-consuming treasures can turn into a stylish bedside cabinet, a cot for a pet or another extraordinarily original piece of furniture.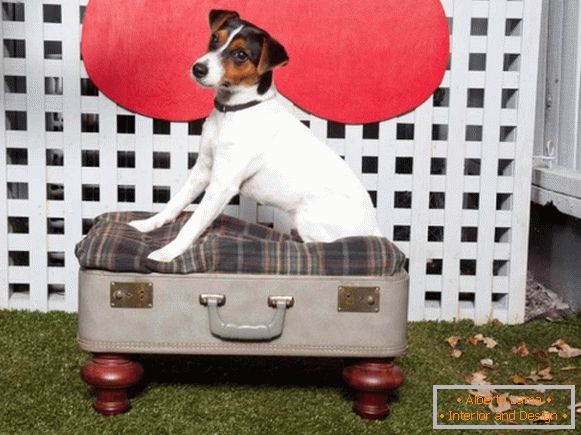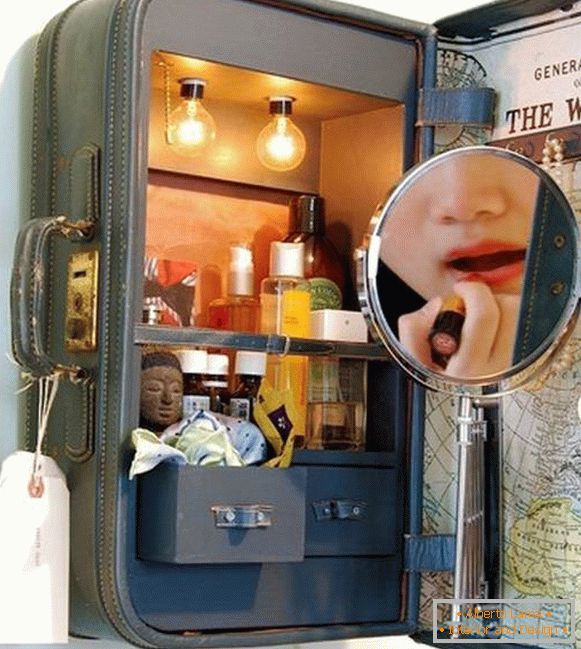 13. Rulers and clothespins
As a rule, rulers accumulate in those houses where there are children or adults, whose work is somehow connected with drawing. We offer you some interesting ideas for use in the design of your home.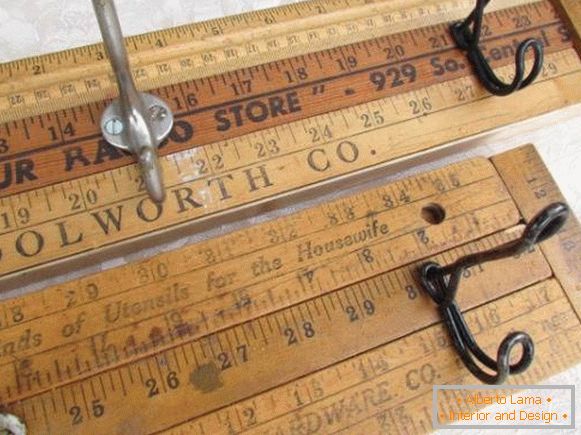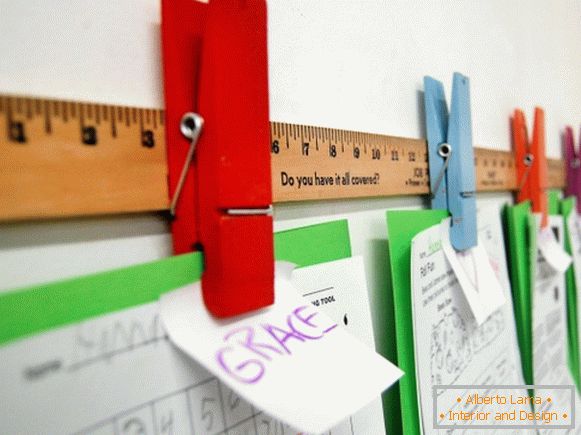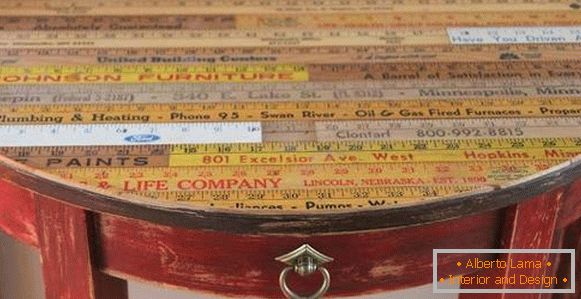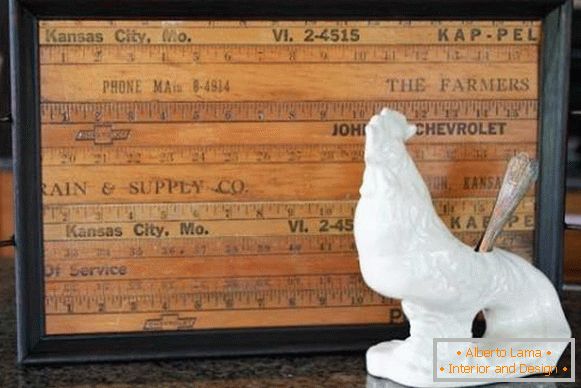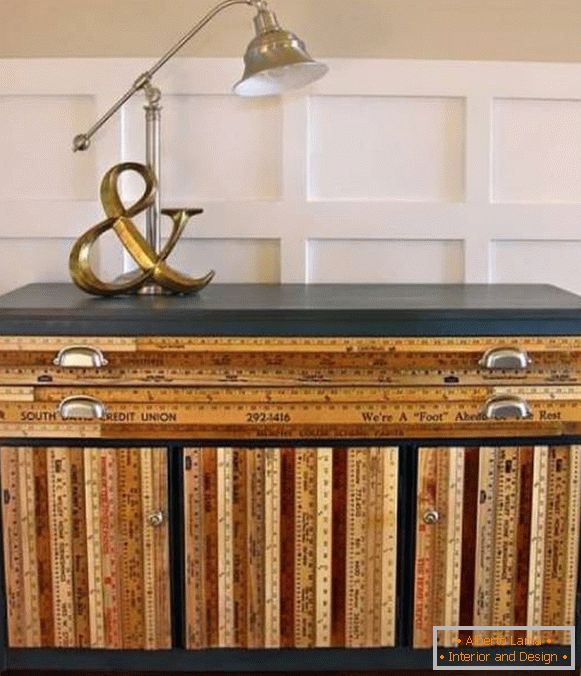 14. Balcony or stair balusters
Old balusters work perfectly as a support for the console or functional coat hanger. We look below how to make original decorations from balusters with your own hands.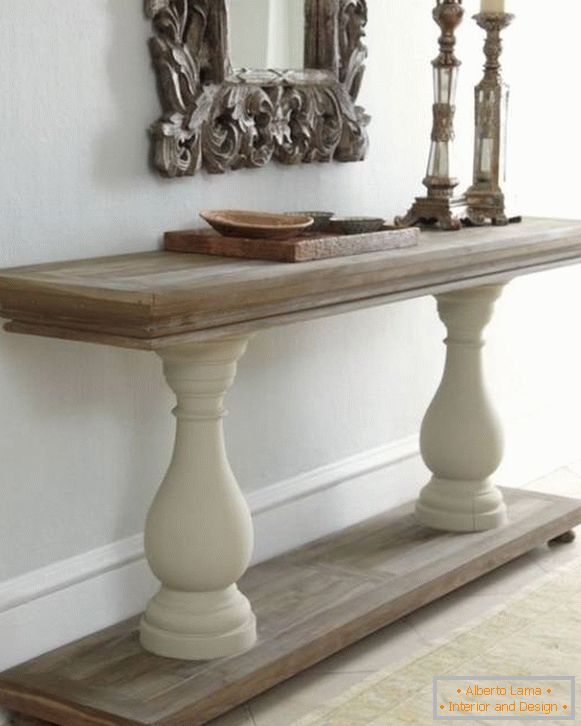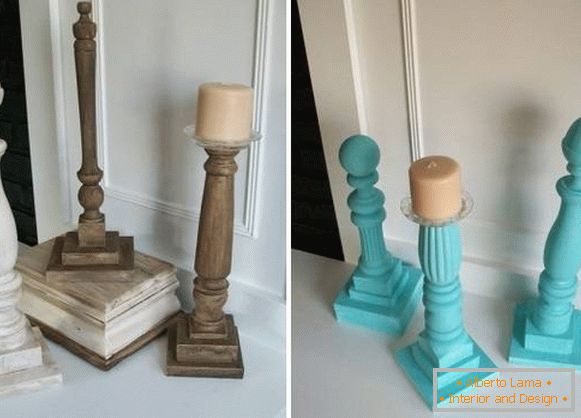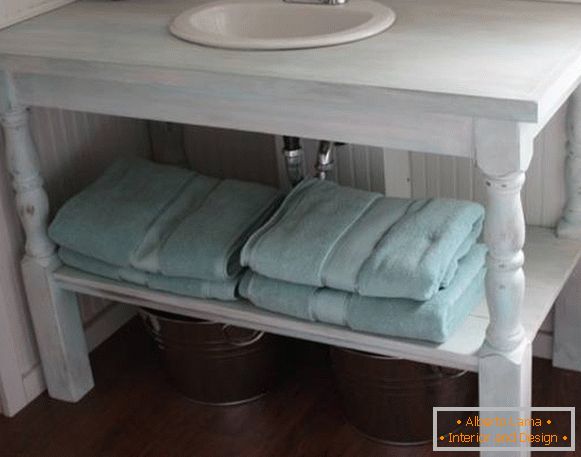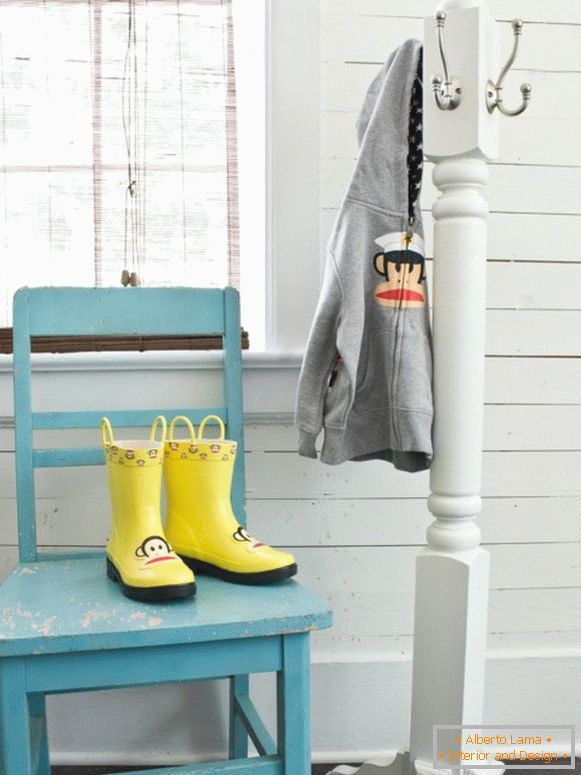 This time our collection of ideas for decorating the house came to an end, but with Dekorin you will find many more interesting things. Subscribe to our Facebook group and stay with us!