Would you like to wake up every morning in a house with a beautiful view of the lake or a smoothly flowing river, a green forest or distant mountains? They say that dreams come true faster, when a person knows exactly what he wants. We offer you to view 10 stunning houses located in a picturesque area, each of which is able to become the home of your dreams!
These elegant, quiet and cozy dwellings unite in themselves all the best of two parallel worlds - high technologies and beauty of nature. Combining all modern conveniences with quality and environmentally friendly materials, they are the right sources for inspiration.
Enjoy!
1. Courtyard House in Seattle
Our list is headed by a picturesque corner near Lake Washington in Seattle. Four bedrooms, three bathrooms, an open living room and all this in a stunningly warm finish of natural wood!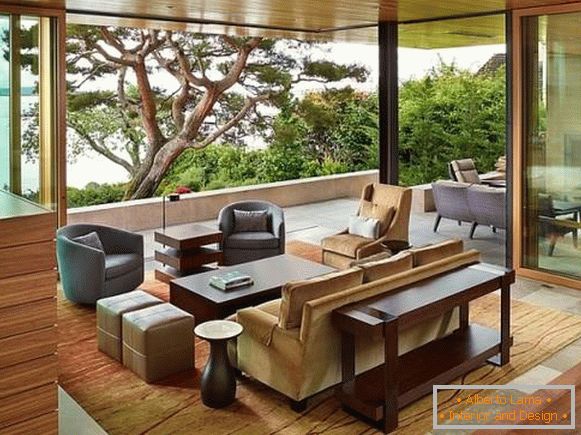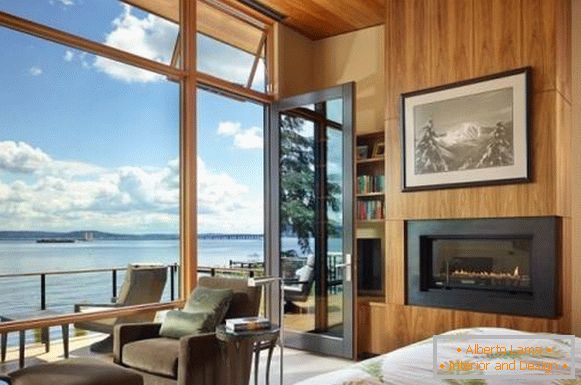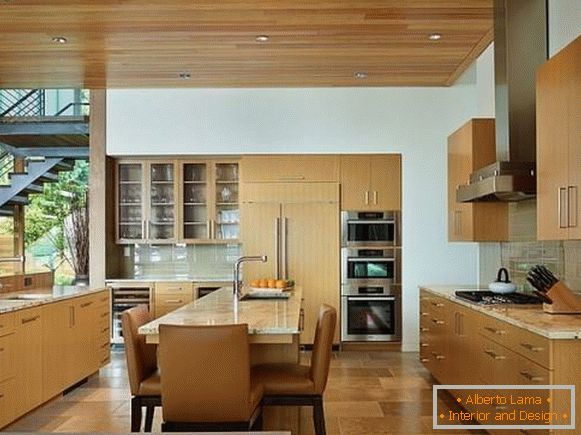 2. Design of a house in the style of James Bond in Sweden
Spectacular, modern and luxurious, this amazing house stands on the shore of a pure Swedish lake surrounded by endless green forests. The fabulous minimalist design of this home is an example of a skilful combination of nature and luxury. A pool with a charming landscape and an open living room allow you to spend more time on the air than inside the room.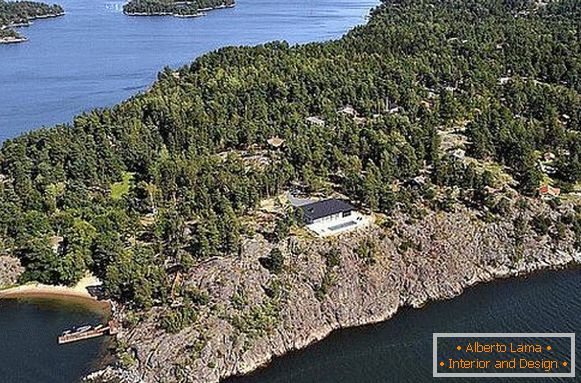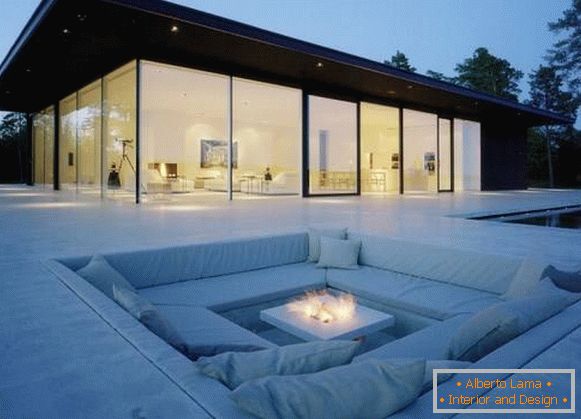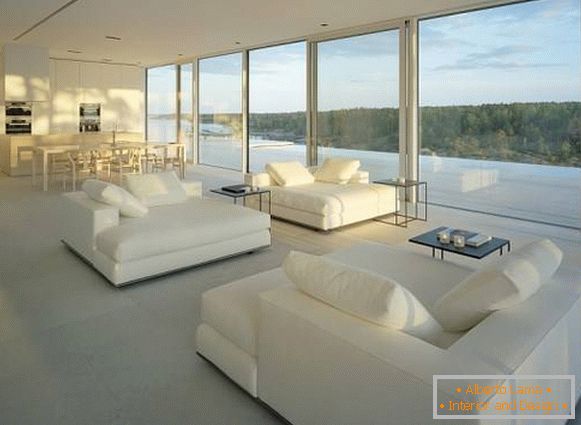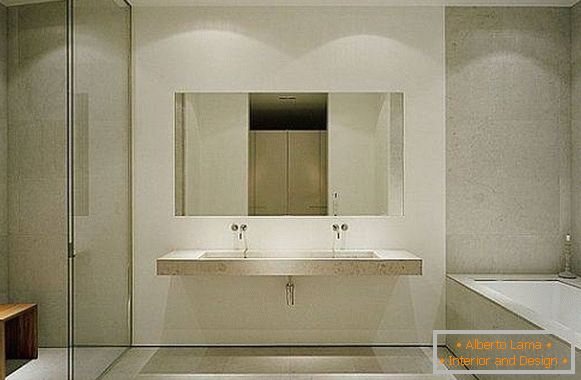 3. A house in Japanese style in Montana
A secluded home on the shore of Lake Whitefish in Montana is a perfect example of the fusion of eastern and western traditions, although its appearance and relaxing interior were inspired by the classic Japanese style.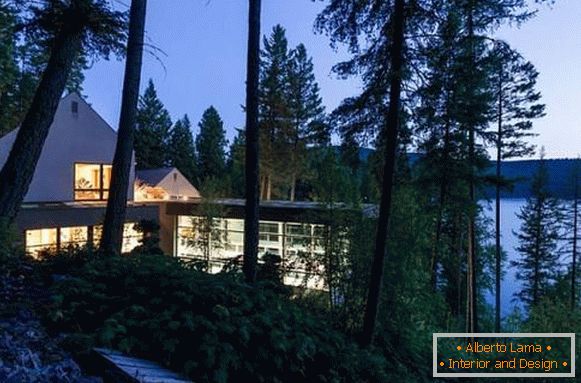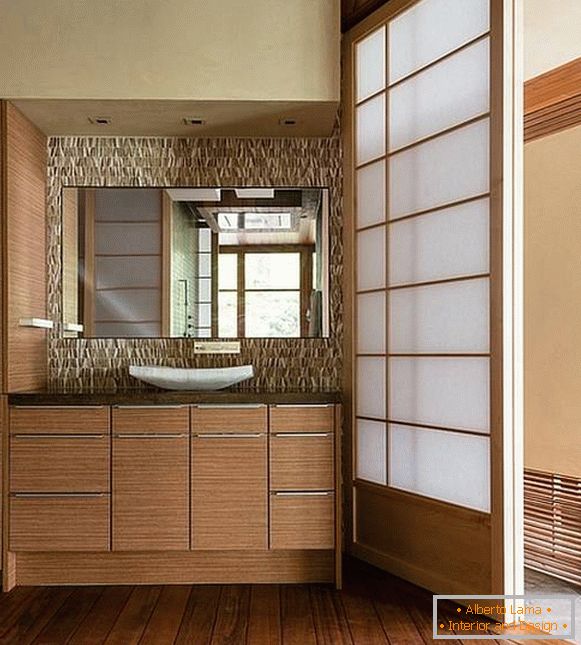 4. Modern house in Spain
The next beautiful house was found on the shore of a lake in Galicia (Spain) and is called Miño River House.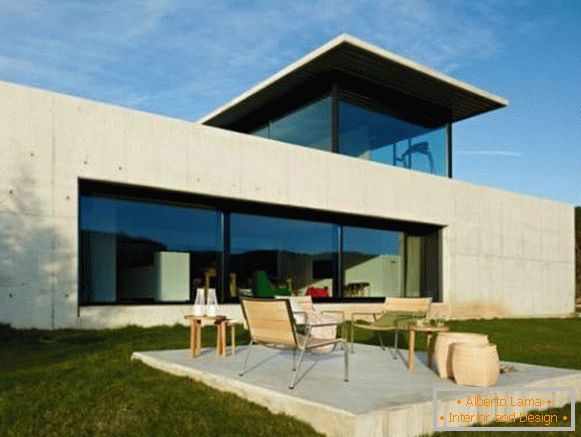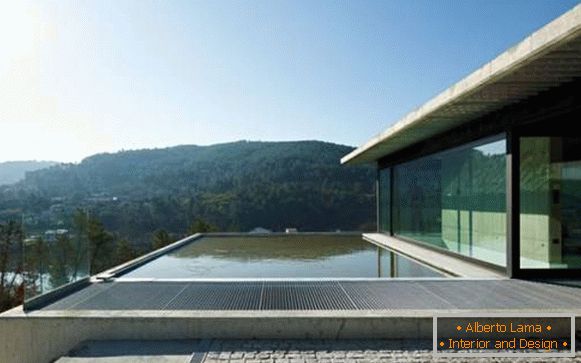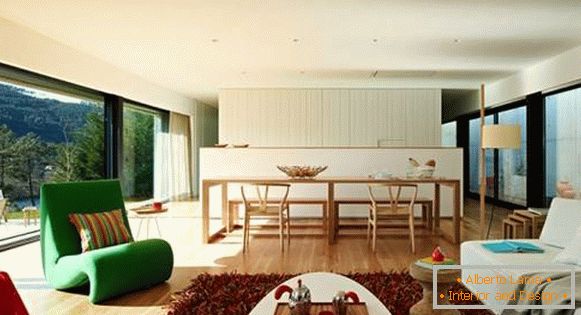 5. Fairy tale in the forest
One of the main features of this house is the fantastic natural landscape that surrounds it. Located on the shore of Lake Como in Italy, it literally mesmerizes with its sights and sounds. A simple, but classic look of a house with a pitched roof plays a big role in creating this dreamy attraction.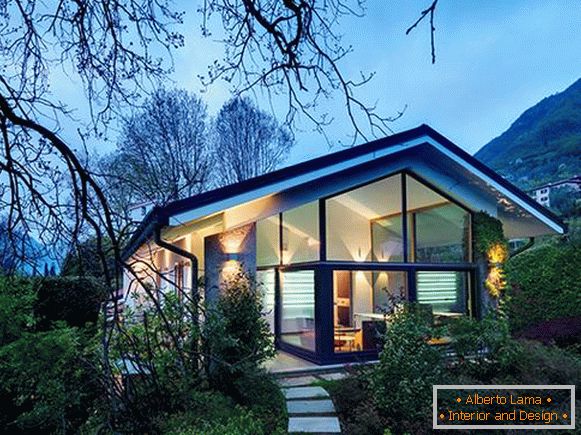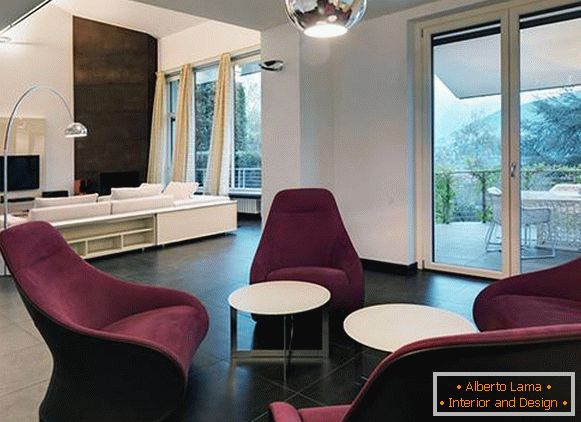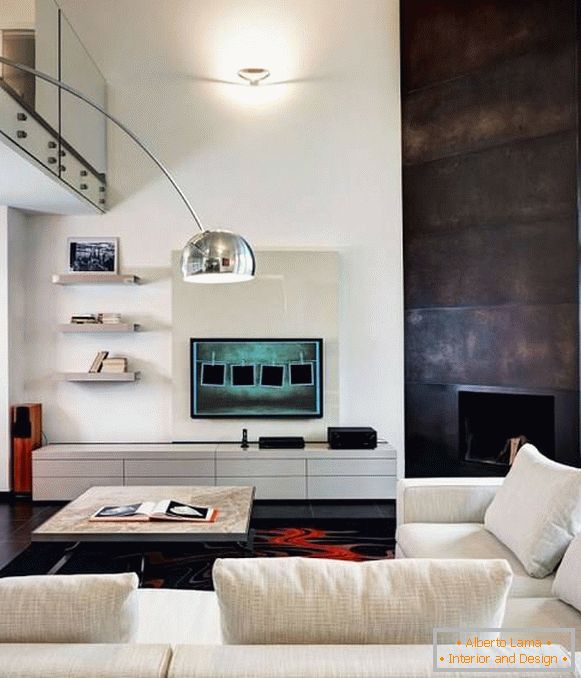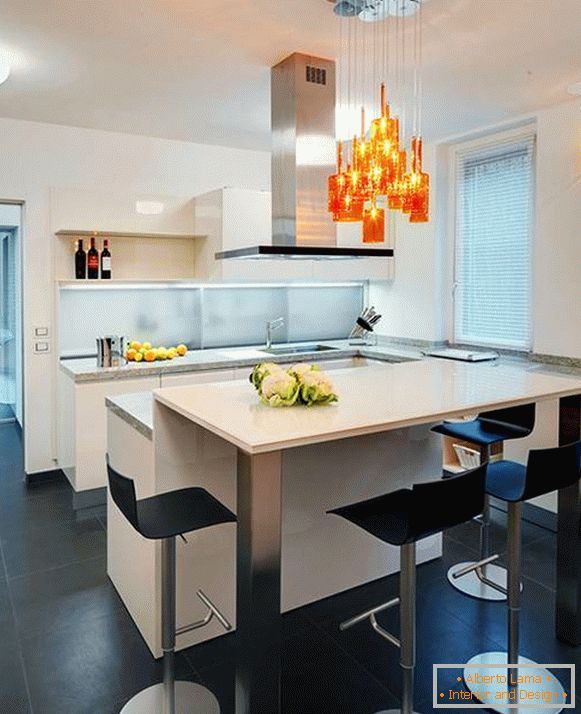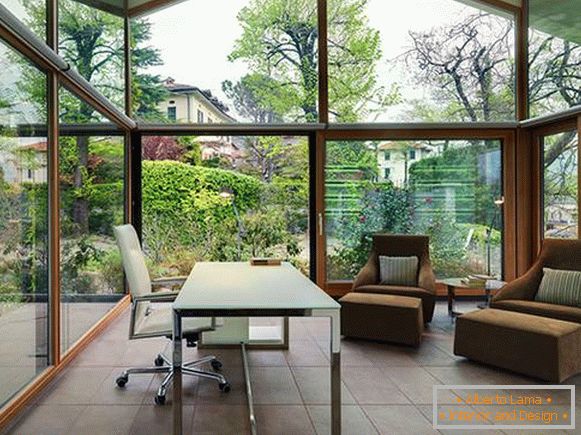 6. Secluded house Gambier Island House
What about the house, what is on the edge of the cliff and get close to it only on the boat? On the one hand, it sounds crazy, but if you look closely, you can spend a truly wonderful time away from the noisy crowd and city bustle.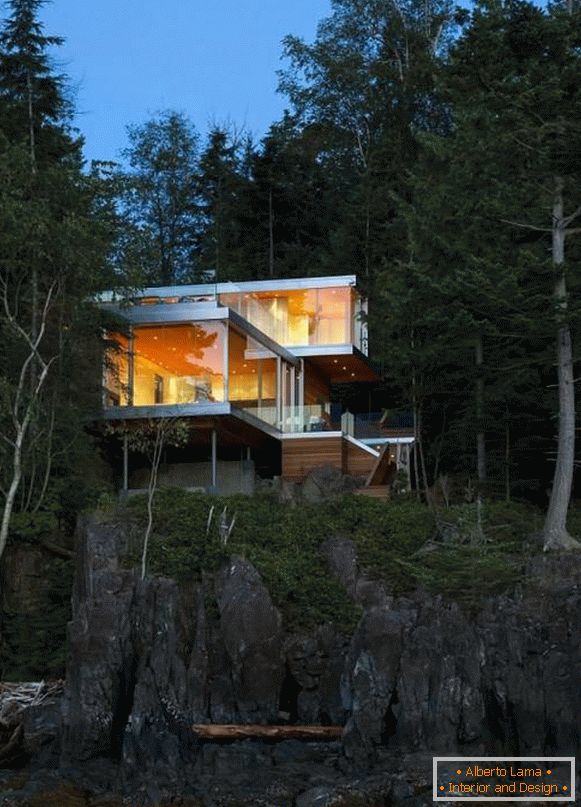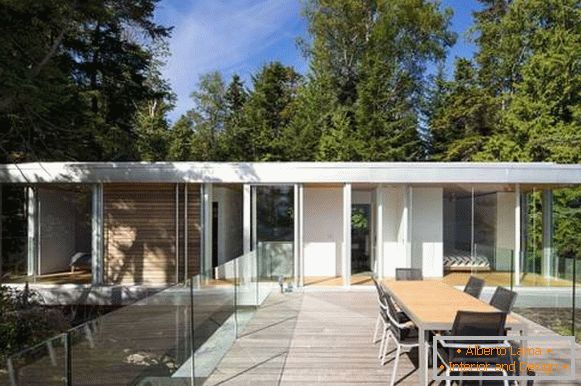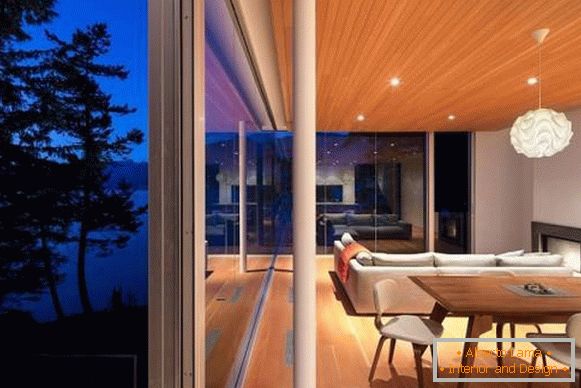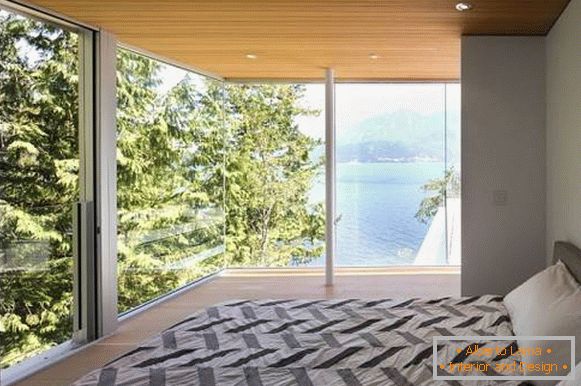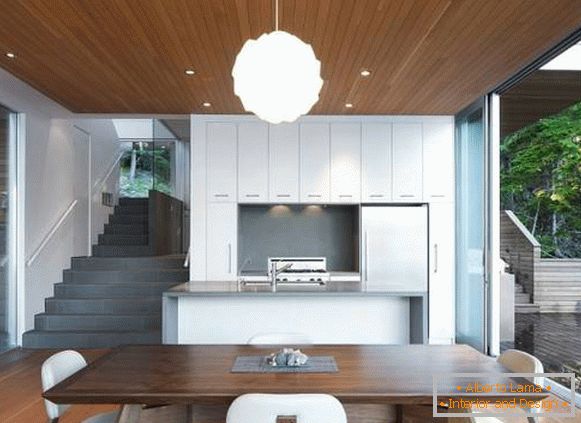 7. Elegant Austrian residence
Minimalist at every step, this house uses translucent glass panels and concrete to combine privacy with an endless view of the lake.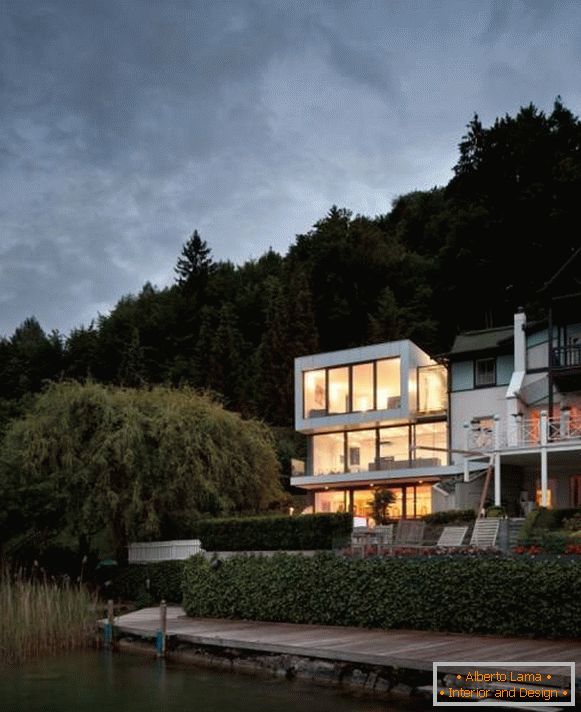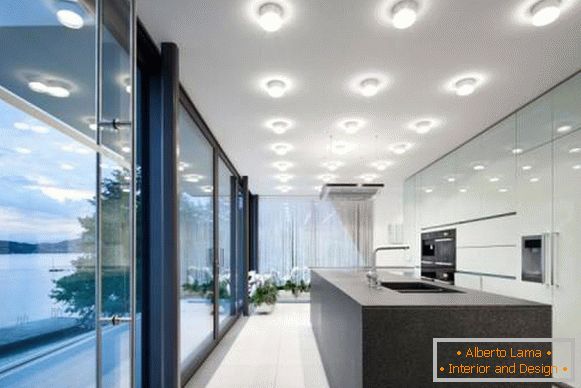 8. Fashion house Casa L
The bold modern design of the Casa L house is distinguished by its chic industrial style. Located in the Mexican town of Valle de Bravo, famous for its magnificent views around the world, this smart home is both universal and environmentally friendly. Cast cement, granite and unpolished wood give the building a restrained appeal, and several large balconies and terraces allow you to enjoy the surrounding beauty as much as you want.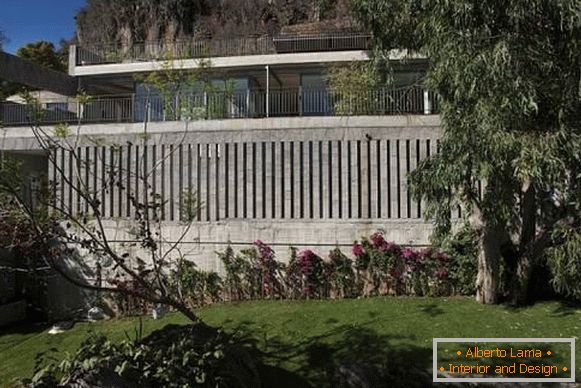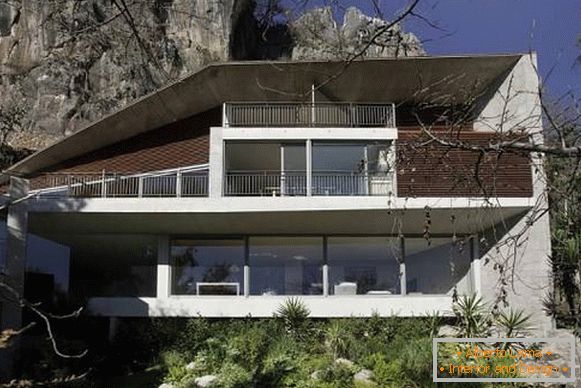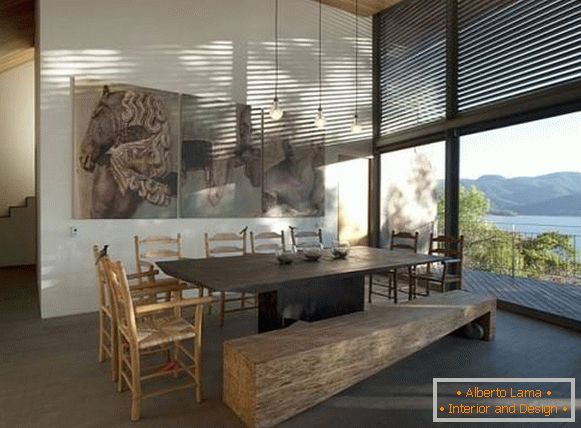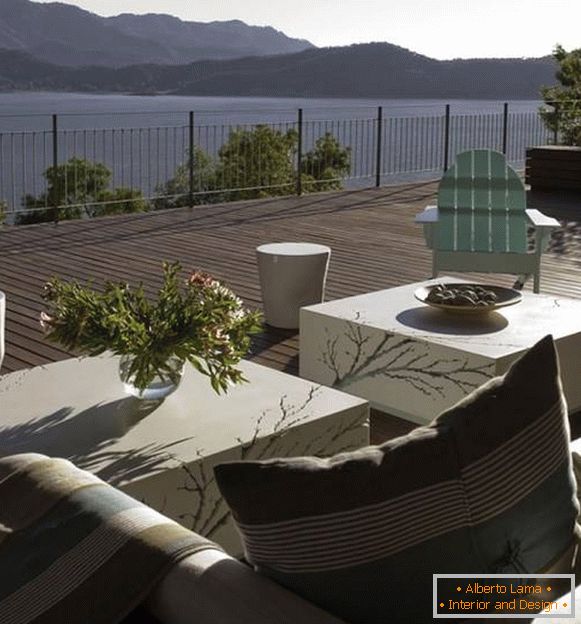 9. A real houseboat
Of course, this is not quite a "house by the lake", but we simply could not avoid it. This inimitable small house contains a fully-functional kitchen, bathroom, bedroom and living room, and also leaves enough space for a walk around the perimeter. At night, he anchors anywhere, and you can spend unforgettable evenings on the deck under the stars.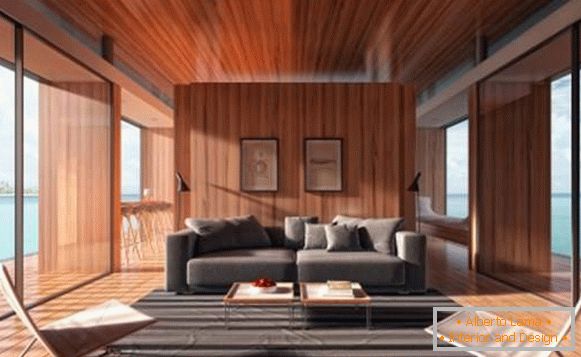 10. Private house Madrona
Our list of the most beautiful houses is completed there, where it began - on the shore of Lake Washington. Private house Madrona has 2 different facades: on the street side this dwelling is closed from prying eyes, but the back of the house offers some wonderful views of the surrounding landscapes. Interior design combines warm earth tones with gray, while huge windows complement it with enough green and blue shades.