Modern home offices are becoming more and more popular these days. If you are looking for a simple and at the same time smart and functional desk, then Landa is exactly what you need! Landa is a universal minimalist office table that not only will hide your wires, but your office.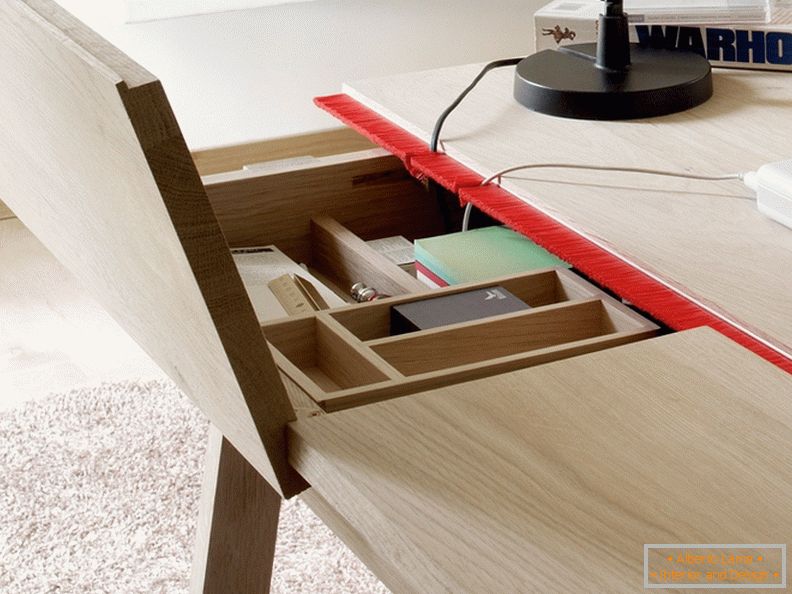 The table has special "pockets" for storing the office not on the table, but inside it. It is very useful and practical. This idea of ​​the most convenient organization of the workplace came to the mind of the French designer Samuel Accoceberry.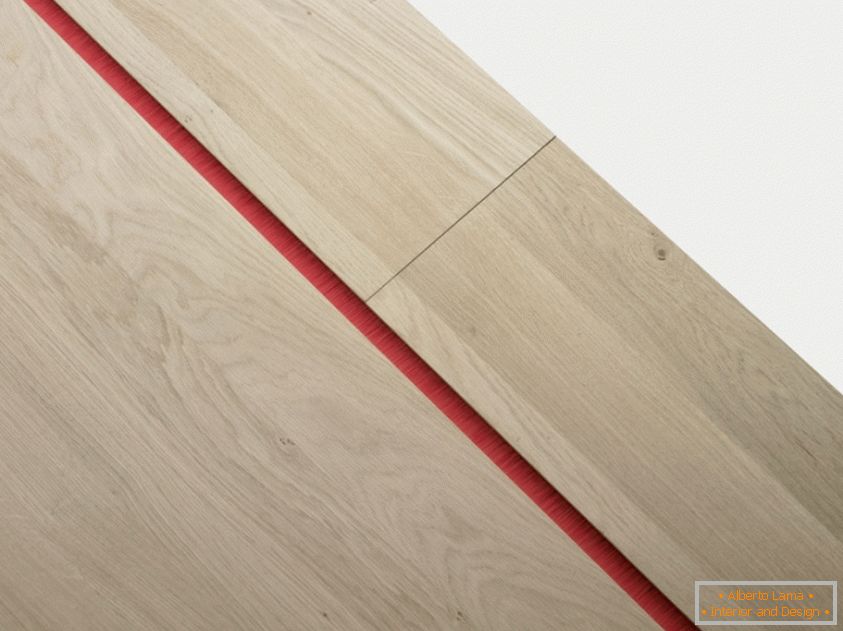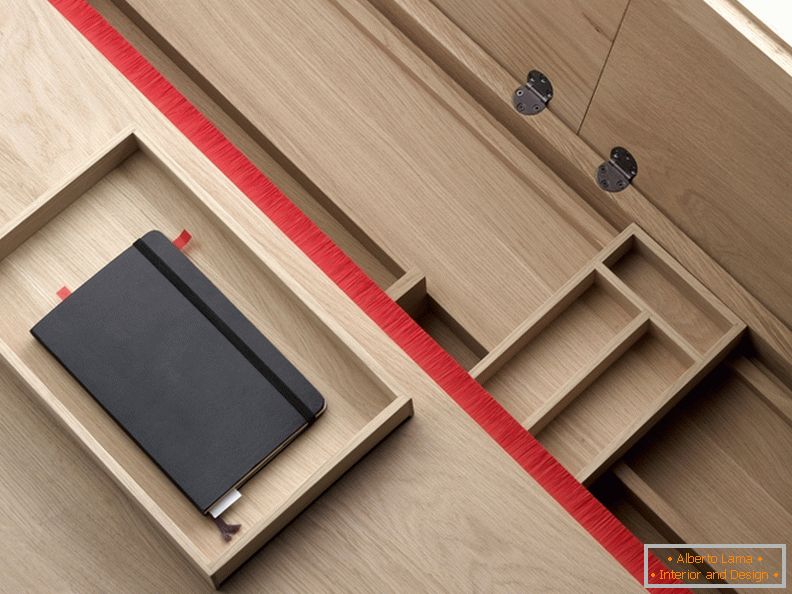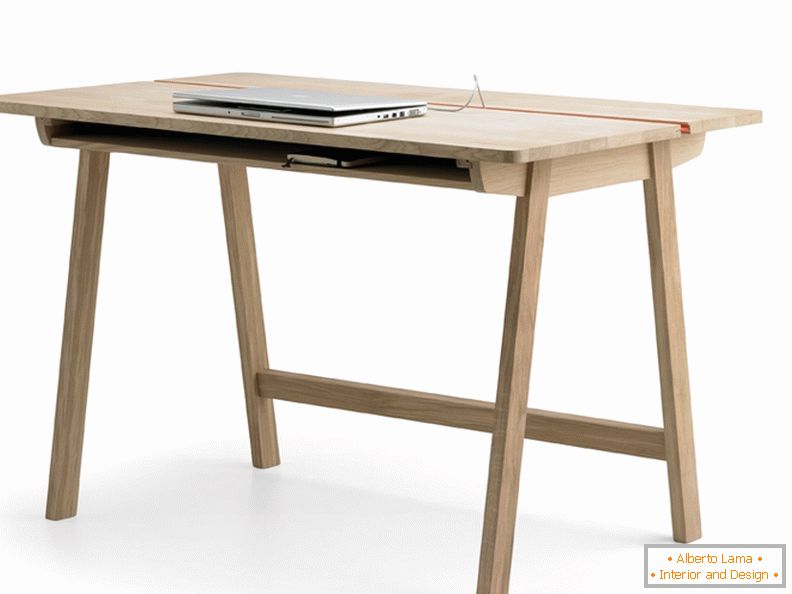 Solid oak table is equipped with a red strip, which serves to organize the wires, as well as it complements the image of the ideal desktop. The project was first presented at Alki. The Landa table is the best solution for organizing a right and practical workplace.