Manufactured using fast prototyping techniques from polyamide plastics, printed tie-butterfly from the Japanese design studio Monocircus gives a new breath to the fashion accessory.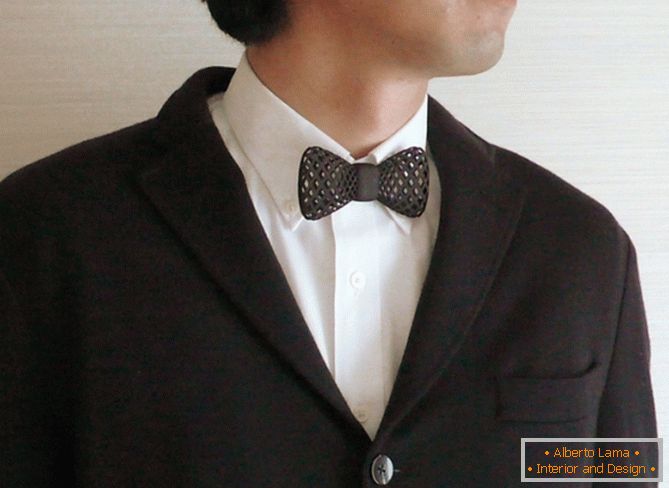 The printed butterfly is visually very similar to its brother from textiles, but it has a special property - fastening. An ordinary butterfly is attached using a band that ties the neck and has a buckle at the back, the same model has fastening from the back side and is fixed on the first button of the shirt, as well as the edges of the collar.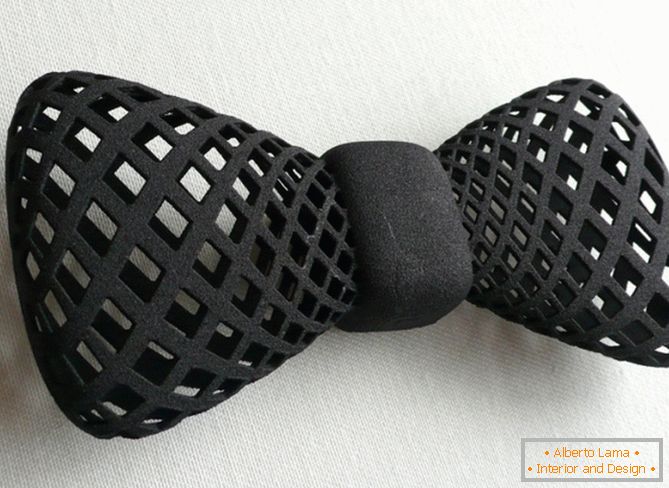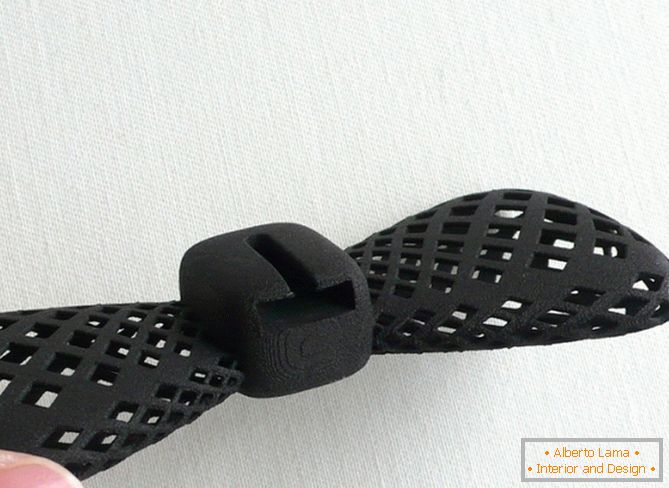 A special illusion of three-dimensional volume accessories gives its transparency and sharp contrast with a white shirt.