Minimalist design Fusion knives were created by the Italian designer Andrea Ponti. Andrea Ponti an Italian designer specializing in everyday electronics, which has already created hundreds of useful and creative products. He was born in Cagliari, Italy, in 1985. He has lived in Japan since 2006. Currently, Andrea is the artistic director and chief designer at Pineway Asia Ltd and Innopocket. He also cooperates with several Italian and international designers and fashion houses.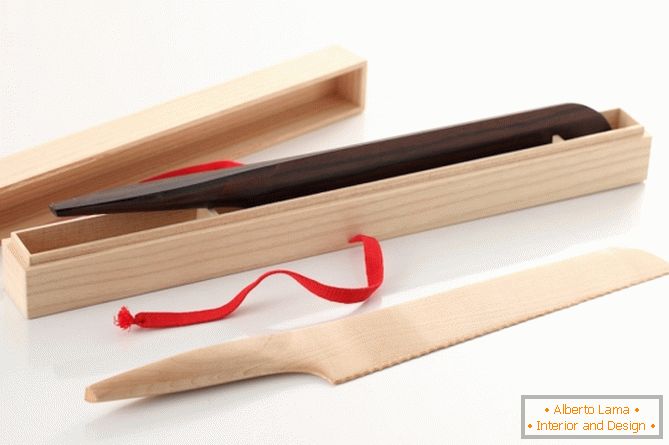 The design of Fusion is a fusion of many design trends from around the world, it combines the aesthetics and functions of two different cultures and languages ​​of design. As a result of this multiple confluence, two knives appeared, in two colors: black and white maple. The knives are handmade in Kyoto, Japan, in a limited edition. The Japanese master-artist Issei Hanaoka worked on making knives.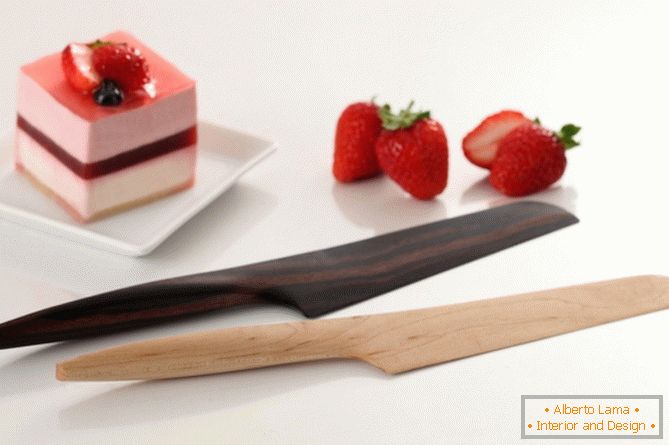 Both knives are equipped with ergonomic handles for maximum convenience and comfort when used. Knives are available in two sizes and styles: serrated and without teeth. The same advantage is the ease of care. Knives are packaged in traditional Japanese kiribako boxes.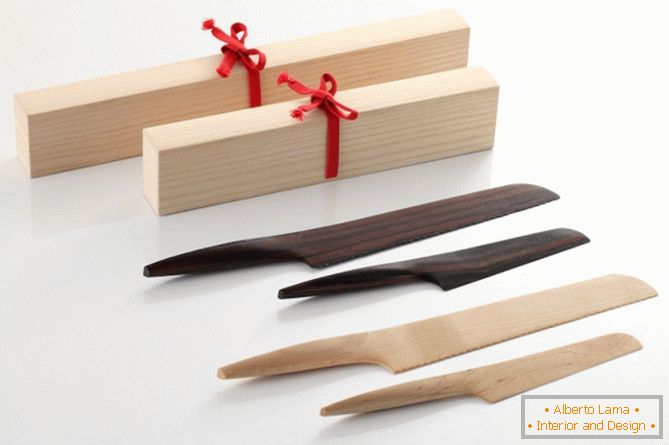 Photogallery Total | 5 photos