Small house with arches: open space on the first floor
A small house with arches, which will be discussed in this article, once again convinces us that sometimes simple architectural elements help to expand a residential or commercial space. And what is absolutely indisputable is the ability of various rounds to change the atmosphere of one or another dwelling.
So, we present you a compact two-story residence located in Otsu, in the Japanese Shiga Prefecture. Specialists of the local company ALTS Design Office designed it for a young family, which believes that the habitat should be primarily comfortable.
With only 105 m2 at its disposal, the architects saw the opportunity to make the space more cozy and visually appealing through the addition of arched windows and doors, as well as several roundings at the junction of walls and ceiling.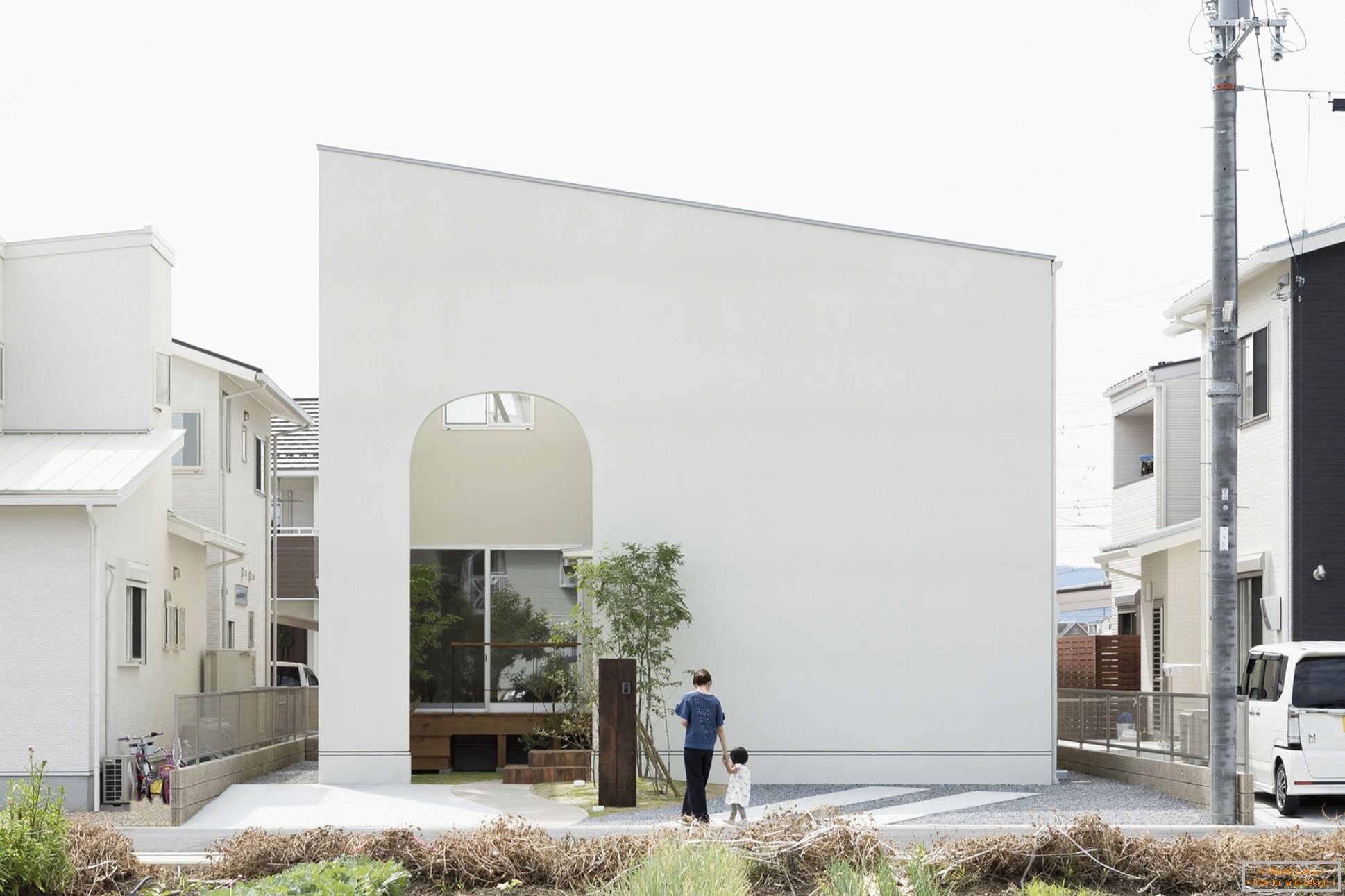 The building itself is a cube with an asymmetric roof, but the arches bring relevant dissonance into a strict structure, giving it a friendly look.
A high arched opening in the facade is an entrance opening access to a small, brick-paved patio with a garden and further to a spacious room that serves the owners of the kitchen, dining room and living room simultaneously.
Here we see a wall that goes from one side to the half-ark and urges us to look upwards, to the mezzanine floor and delicate rounded corners of the two-level ceiling. Another arched entrance leads to a living room on a small hill, from which you can enter the courtyard through the glass doors.
A simple interior of a house with two bedrooms is formed by snow-white walls, integrated shelving from solid wood and other laconically executed elements. All the doorways are arches, some of which are complemented by the doors made of tsugi. Large windows spend daylight inside the residence.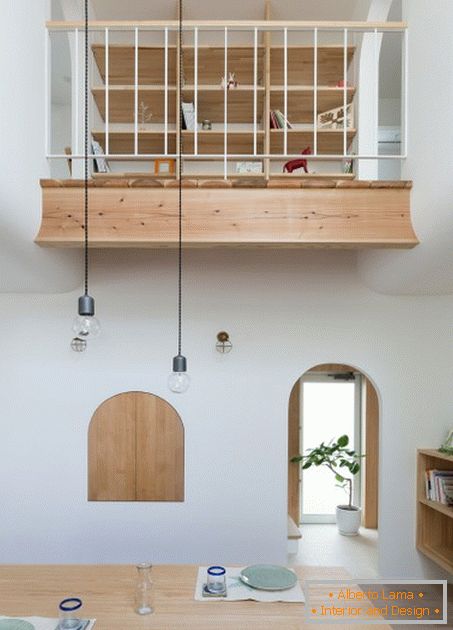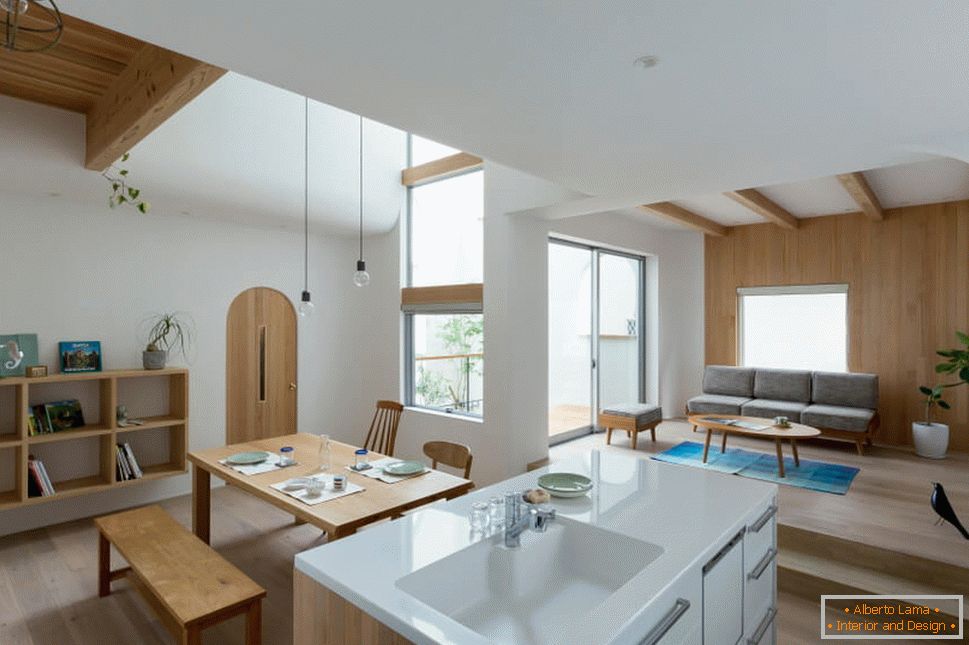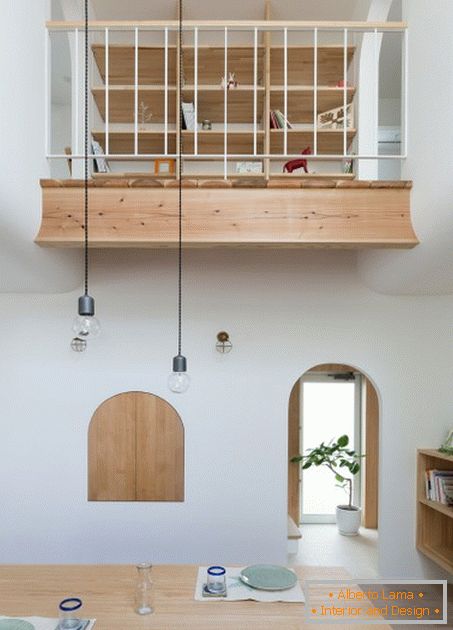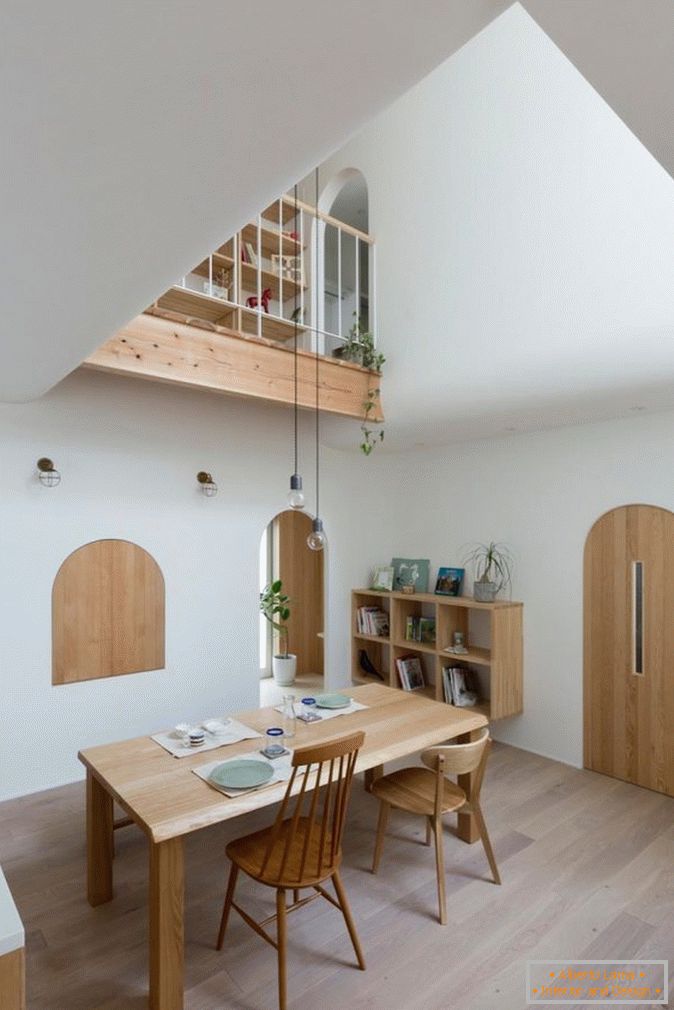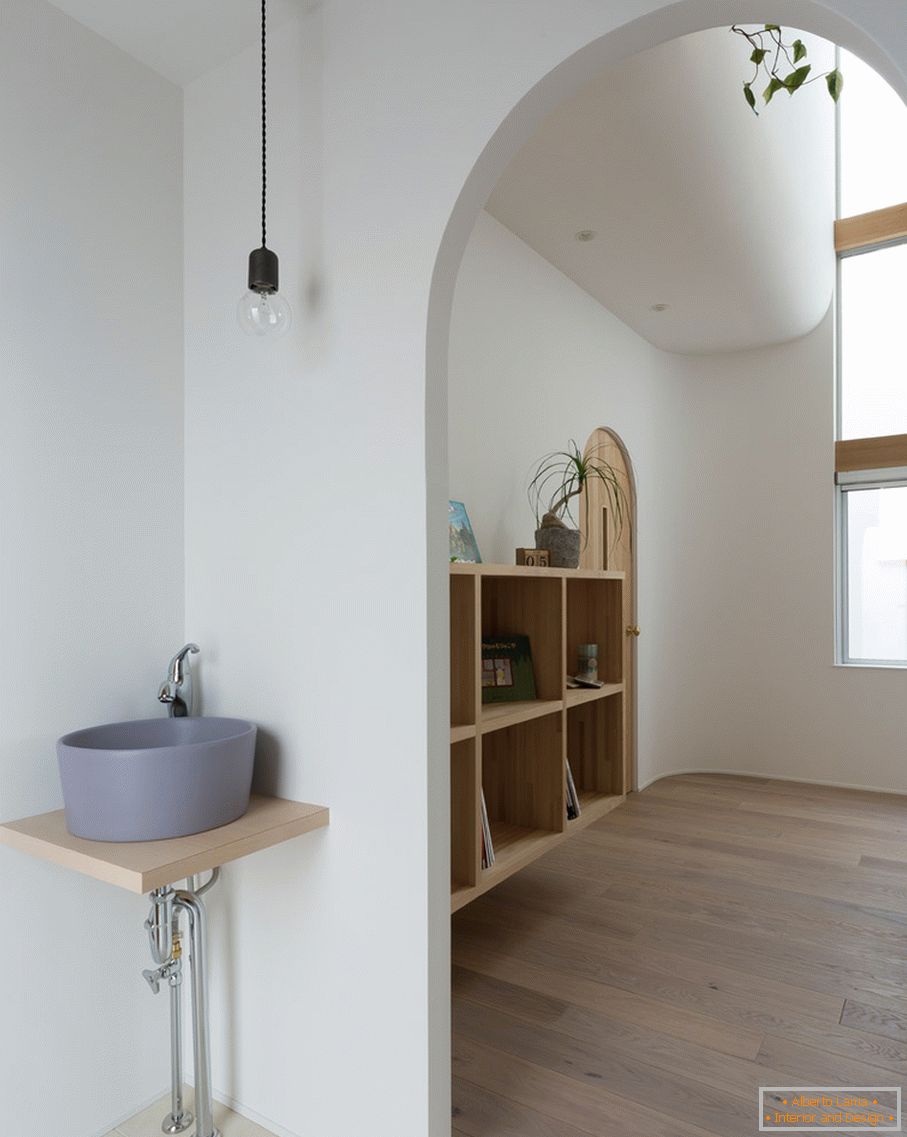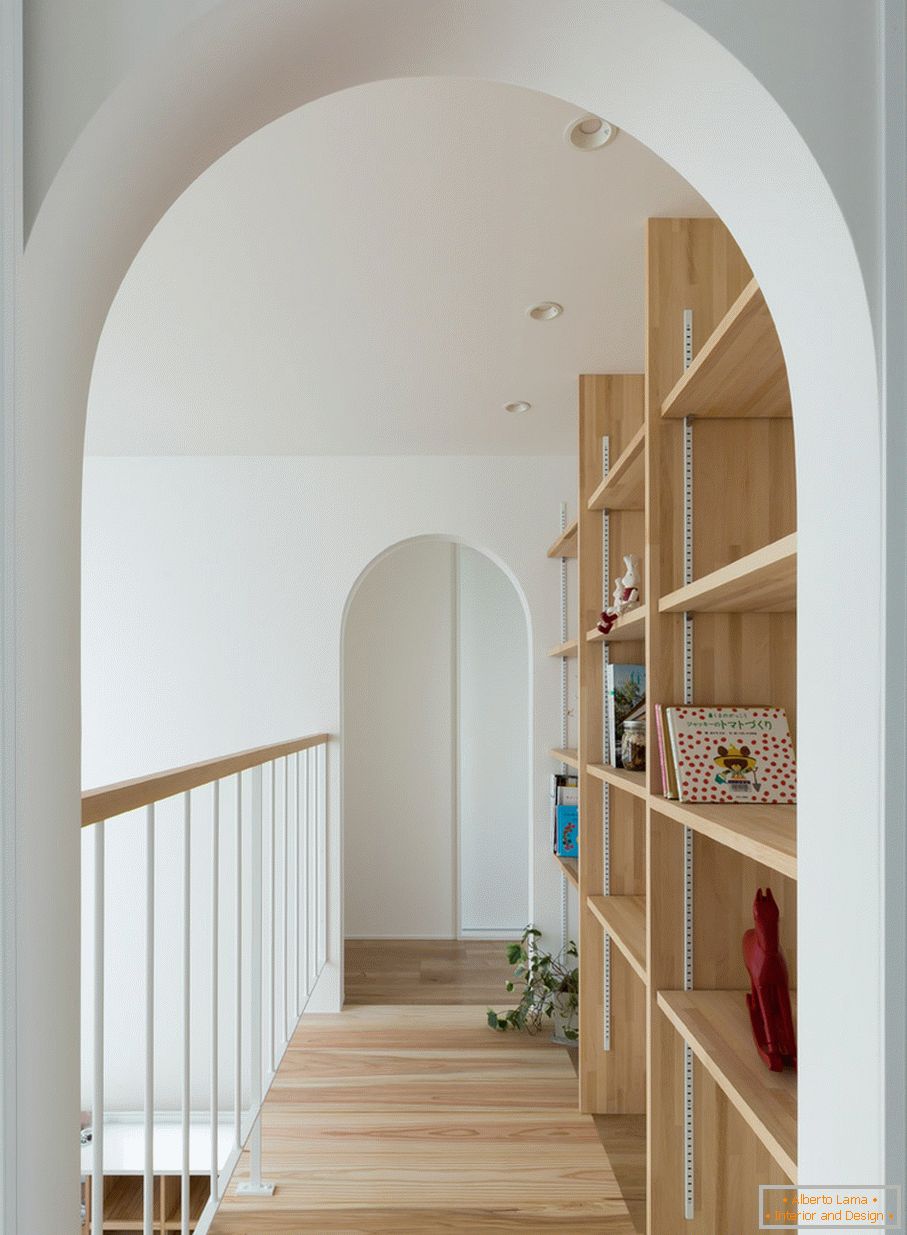 Could you suggest that the arches have such an original architectural application?