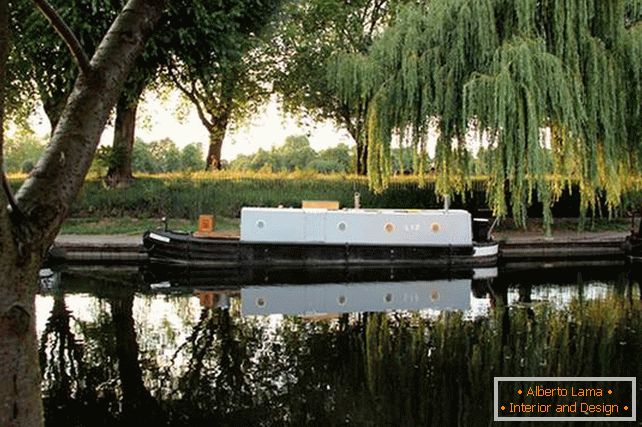 A small houseboat: photo from the outside
This time our attention was drawn to the object, surrounded by a halo of romance, and this is a houseboat. Photos of this truly unique home, it seems to us, awaken fantasy and craving for distant wanderings.
The ability to make water walks at any time of the day or night and not sacrifice comfort at the same time in itself seems to be a very weighty argument in favor of houseboats, but what if this is accompanied by a modern interior and high ecological compatibility?
Glowing with the idea of ​​giving a new life to a century-old river icebreaker, the London designer and artist Marco Monterzino designed an astonishing houseboat. At the same time, he was aiming to demonstrate an alternative solution to the notorious apartment issue, which is extremely relevant for the British capital, where the cost per square meter of housing is growing rapidly day by day.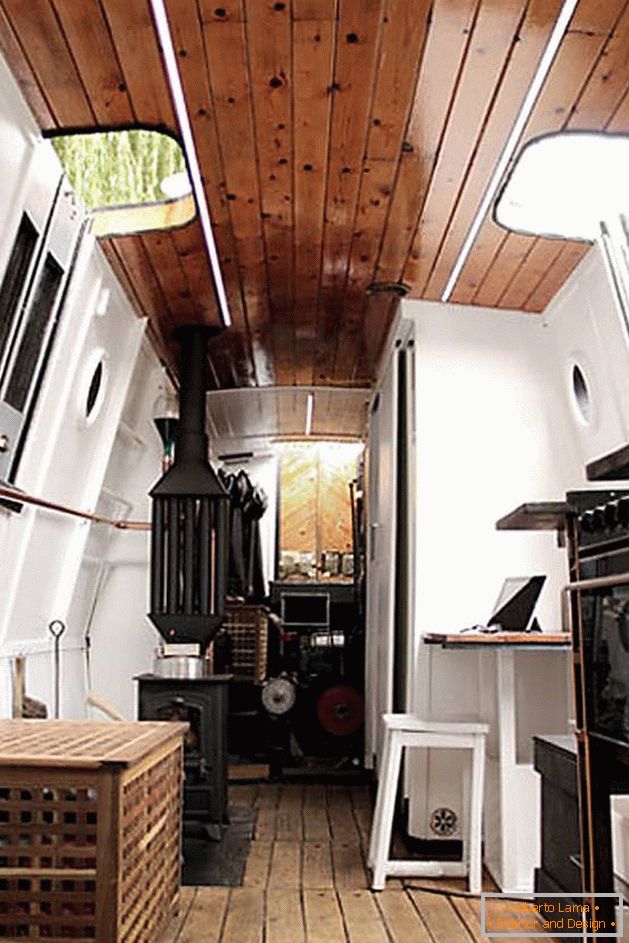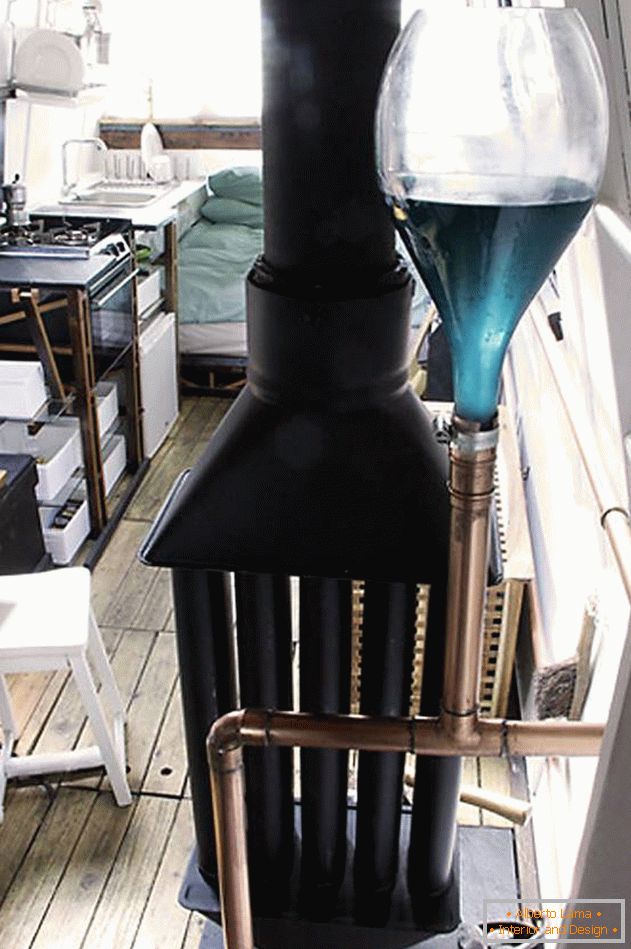 So to say, the foundation for this building was a boat with a length of 11 m. It was built in 1908 and for a long time was exploited in one of the former coal mining regions in the north of England. In accordance with the long-established tradition, she has a name - "Liz".
The deck area of ​​the boat is approximately 18 m2. Once this mini-icebreaker paved the way through frozen channels to other small vessels, and now its comfortable, bright interior pleases the heart of the London resident, the customer of the project.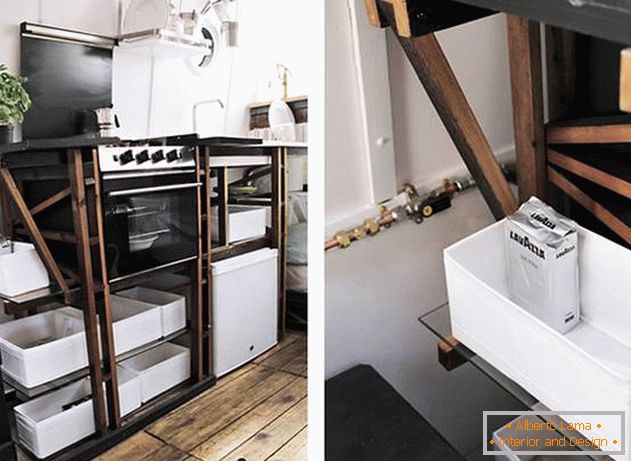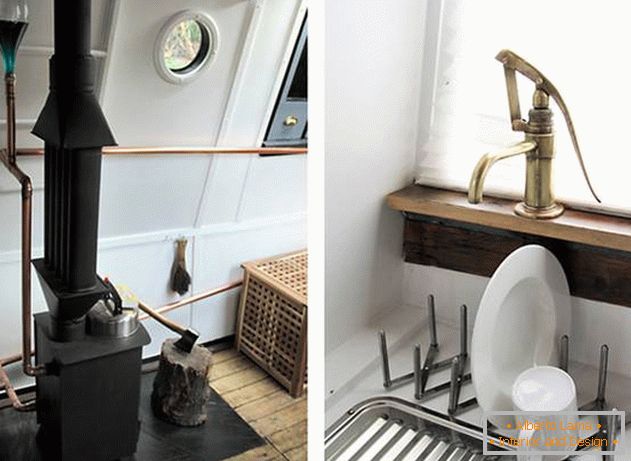 All furniture is arranged in such a way that the cabin of the ship is completely visible from one end to the other. The technical components of the boat were repaired and partially replaced, and additional insulation and solar panels installed during the reconstruction, allow the Liz to function autonomously for two weeks.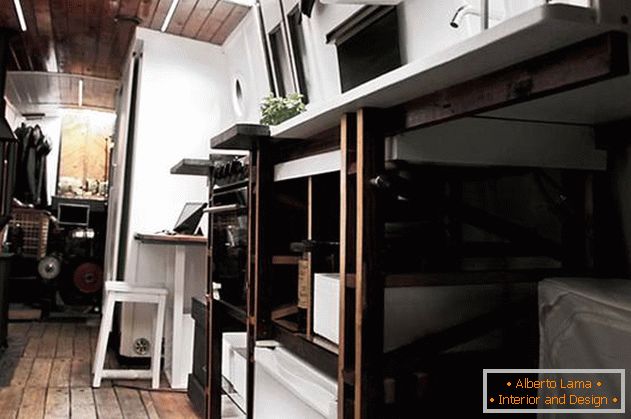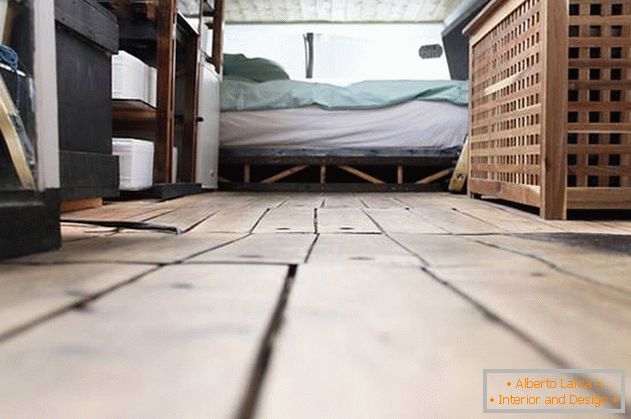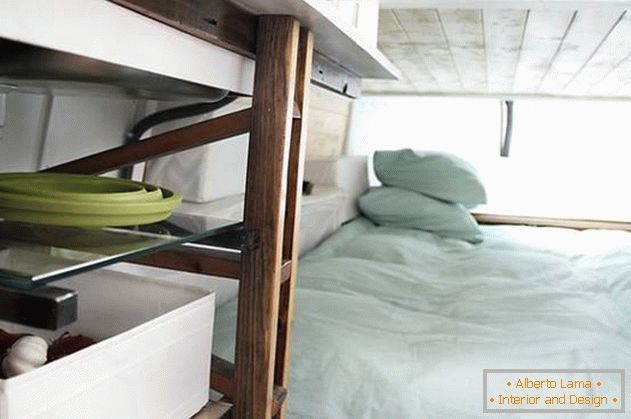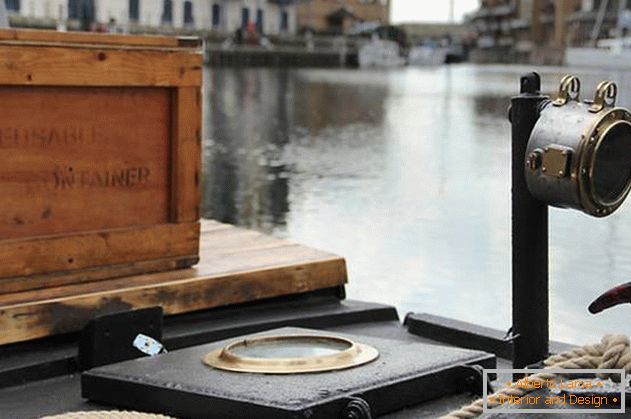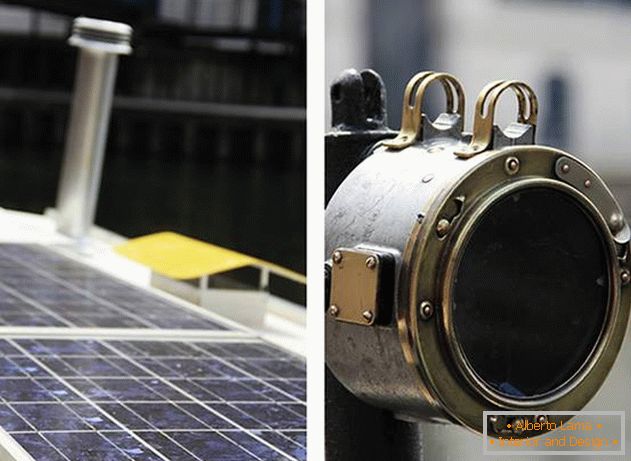 A mirror in the bathroom is installed over the porthole, but it has a hole of the appropriate size, so that the inhabitants of the houseboat (or, more correctly, the passengers?) Have the opportunity to admire the river landscape during normal hygienic procedures.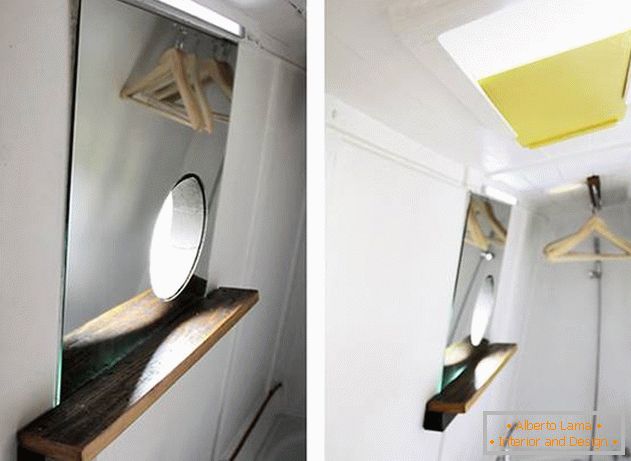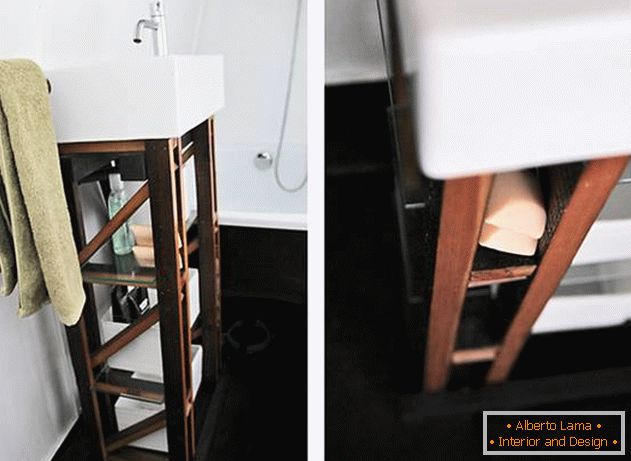 The legislation of Great Britain regulates the maintenance and operation of houseboats on quite favorable conditions for their owners. As for the ship under consideration, that license, which was issued many decades ago, allows it to freely navigate through various channels and enter docks.
Along with this, the attractive vintage interior of the former icebreaker and magnificent equipment make Liz an excellent alternative to traditional housing.
Do you find this idea interesting?