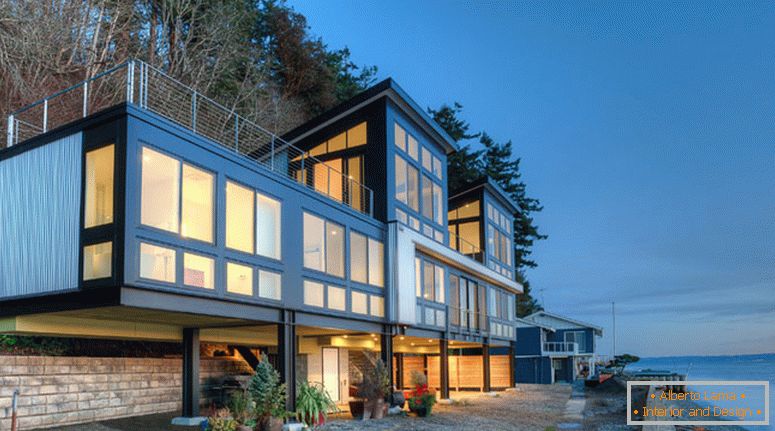 Modern design of a small cottage
Studio JVA presented an unusual design of a small cottage with an area of ​​only 15m2, located in a residential area on the outskirts of the city.
The owners of the house are writers, and they asked the designers to design the interior so that it does not distract their attention and allows them to concentrate on the work. But at the same time, they wished that the windows of the cottage opened a beautiful view, reminding them of their native Norway.
The architects did a really tremendous job, because the windows of the building went only to the parking lot and to the railway tracks.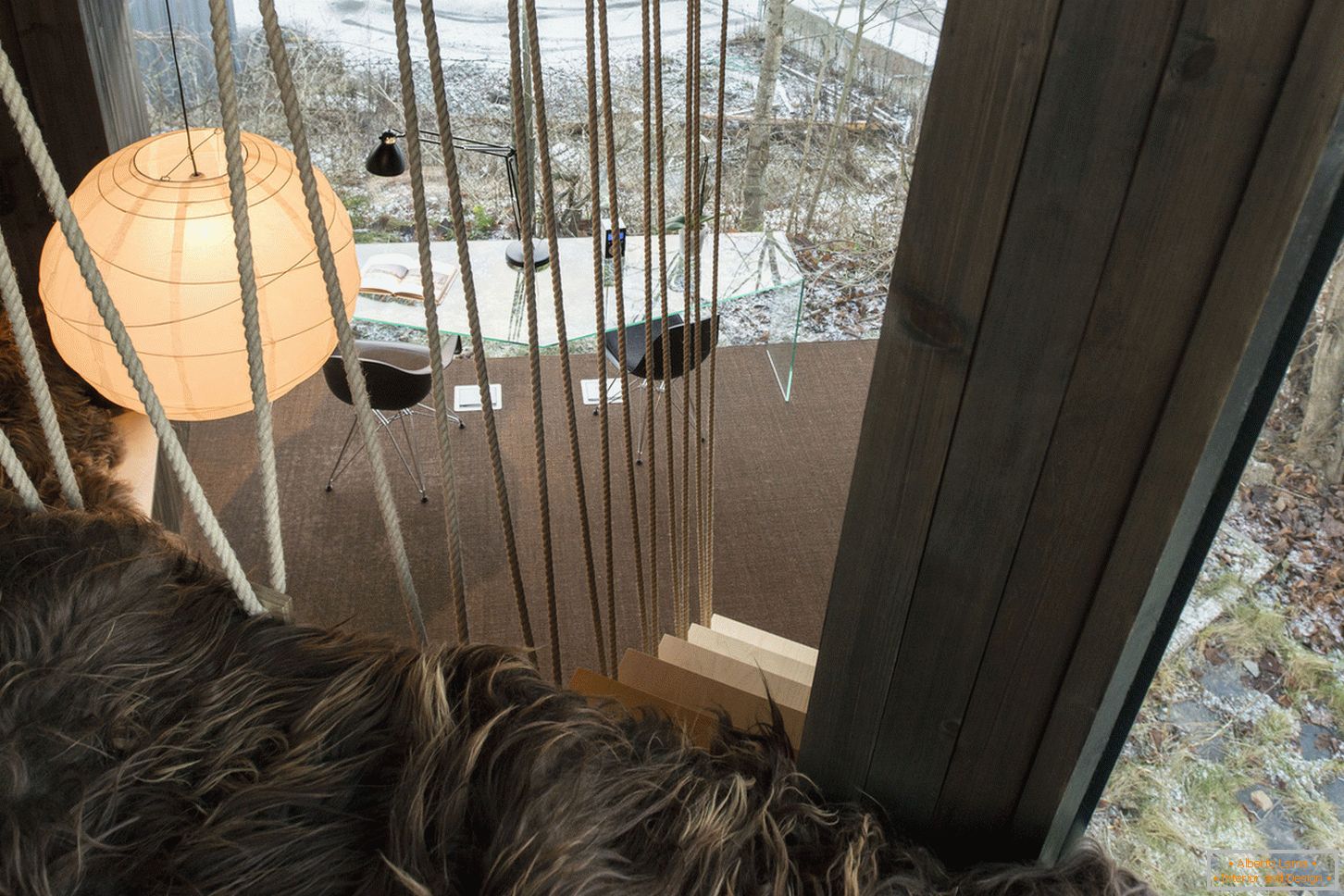 View of the terrace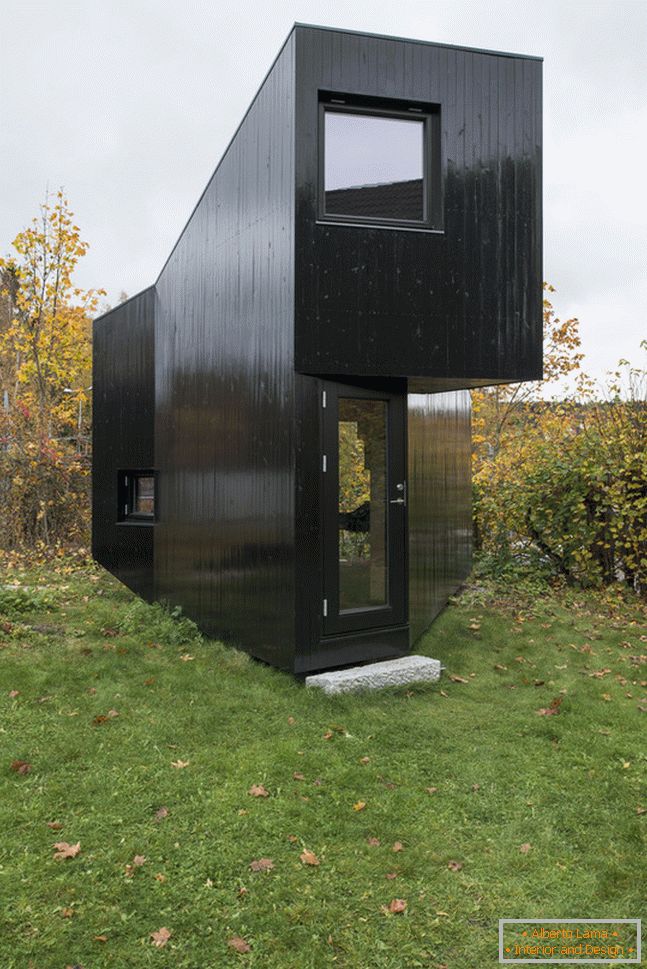 Unusual cottage
The building is located at the very slope of the railway station and on all sides overgrown with thick bushes and weeds.
To maximize space, the facade from the side of the station was made of glass, and thus the rooms are dominated by natural light, so necessary for work. In order not to obstruct the view, the designer desk is also completely made of glass.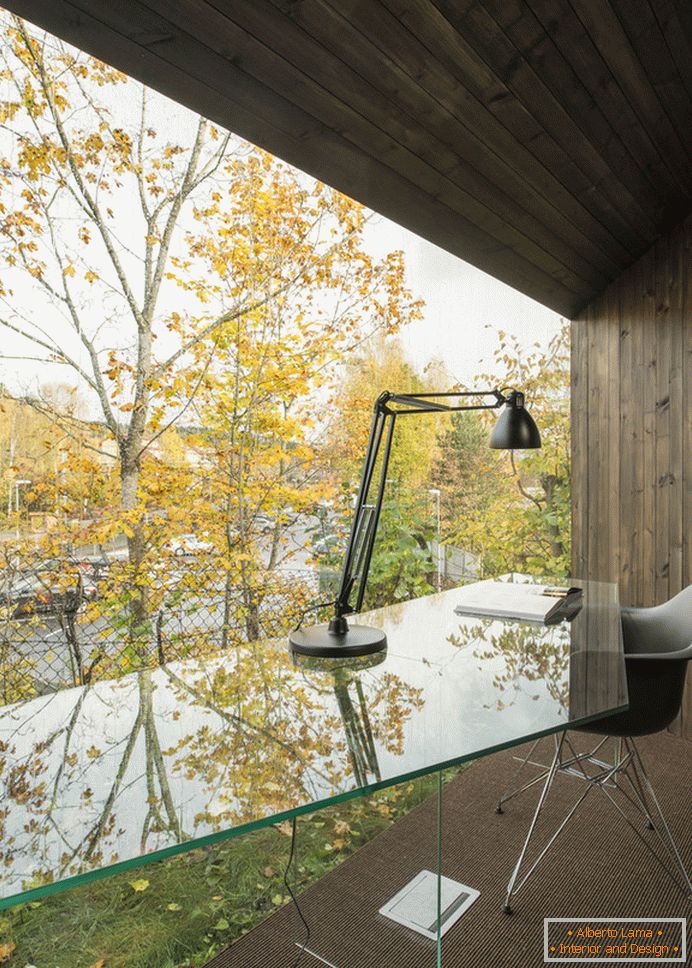 Glass table on the terrace
The sloping roof narrows to the southern part of the building, and so too the bright sun does not prevent writers from creating their own works.
Also, customers asked designers to add a recreation area to the interior, and necessarily - a reading chair. It is located on the terrace, and one of the most interesting elements of the room is a unique bookcase in the form of a staircase.
The armchair is studded with sheep's clothing, and above it is a small window that lets light in for comfortable reading.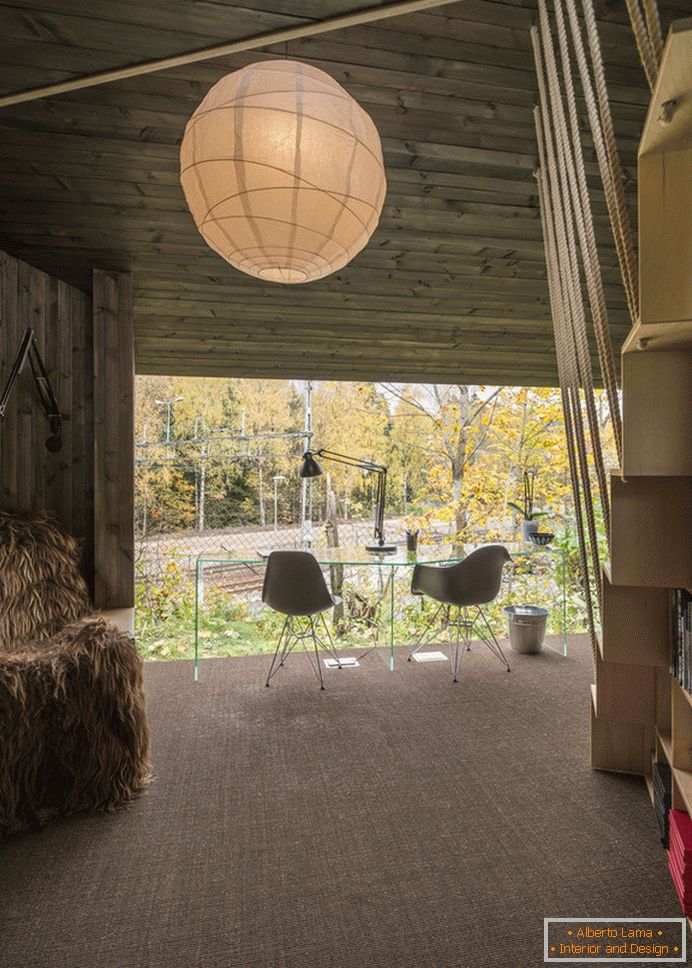 Cottage Terrace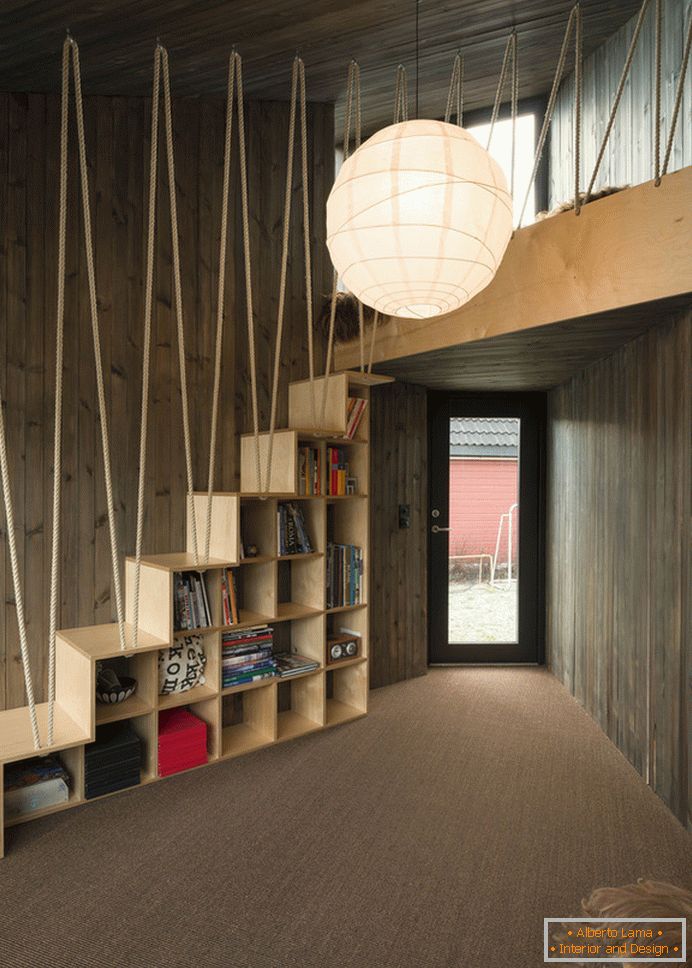 Unusual bookcase
The interior is intentionally decorated in dark natural tones and natural materials to create a contrast with the glass surfaces of some furniture. Dark brown paint for walls - imitation wood, and on the floor - sisal coating.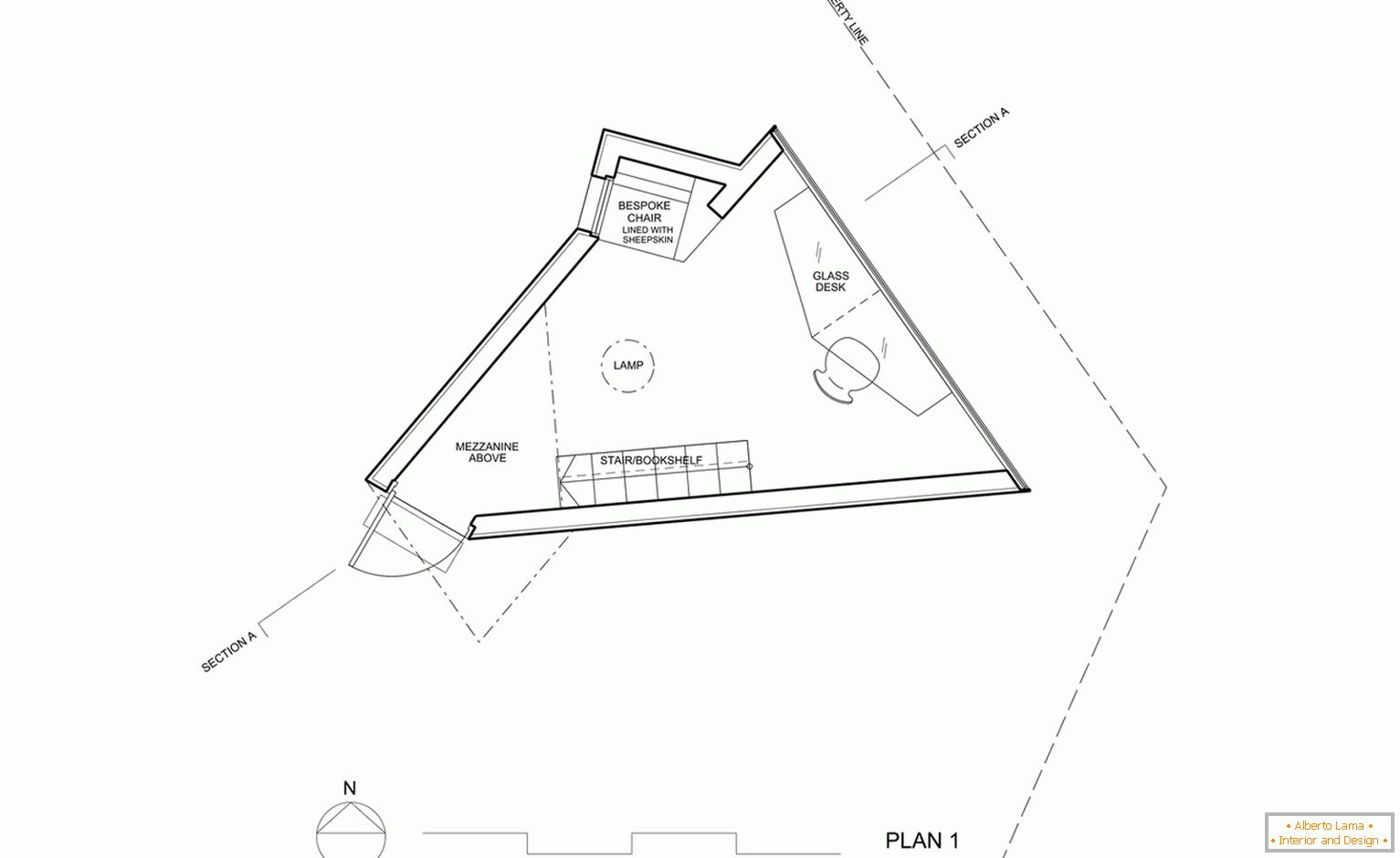 The layout of the cottage