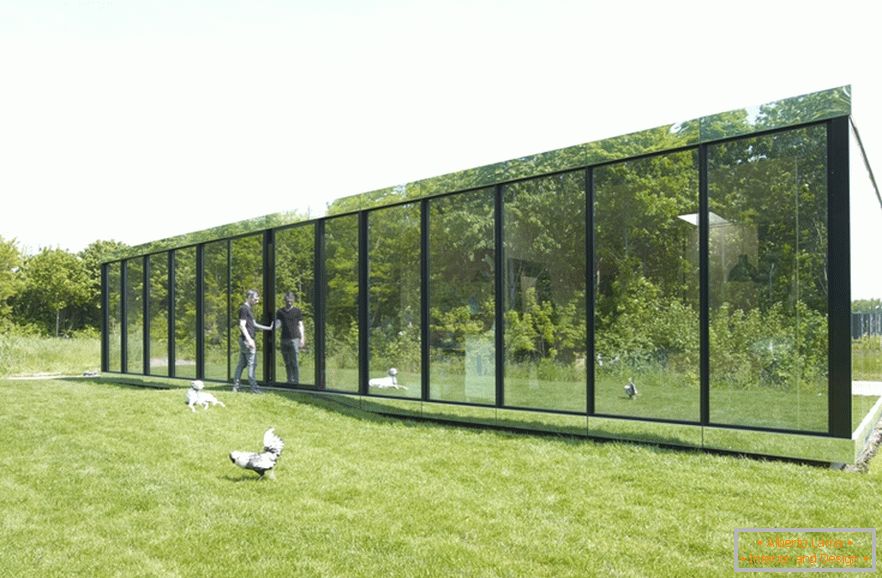 In our today's article we will get acquainted with an amazing house, the facade of which is made of mirrors, and at a certain angle, coming to the house, you may not even notice what it basically is. Do you think this is impossible? Then, read carefully!
The project of the one-storeyed residence Mirror House, designed by the architect Johan Selbing together with the landscape designer Anuk Vogel, was implemented in 2013. He entered the third series of compact experimental houses, launched under the name De Eenvoud ("Simplicity"). The first two were De Realiteit ("Reality") and De Fantasie ("Fantasy").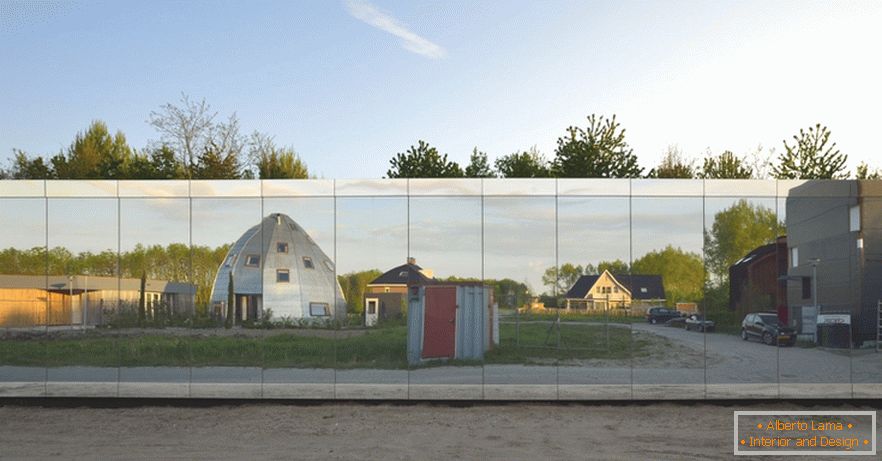 This amazing project took part in the national competition for the creation of an individual residential building, which would closely interact with its surroundings. 12 teams, marked by the special attention of the jury, were given the opportunity to realize their plans on an open piece of land in the wooded area of ​​Almere with one condition that in the future they would look for buyers for their original, unique houses.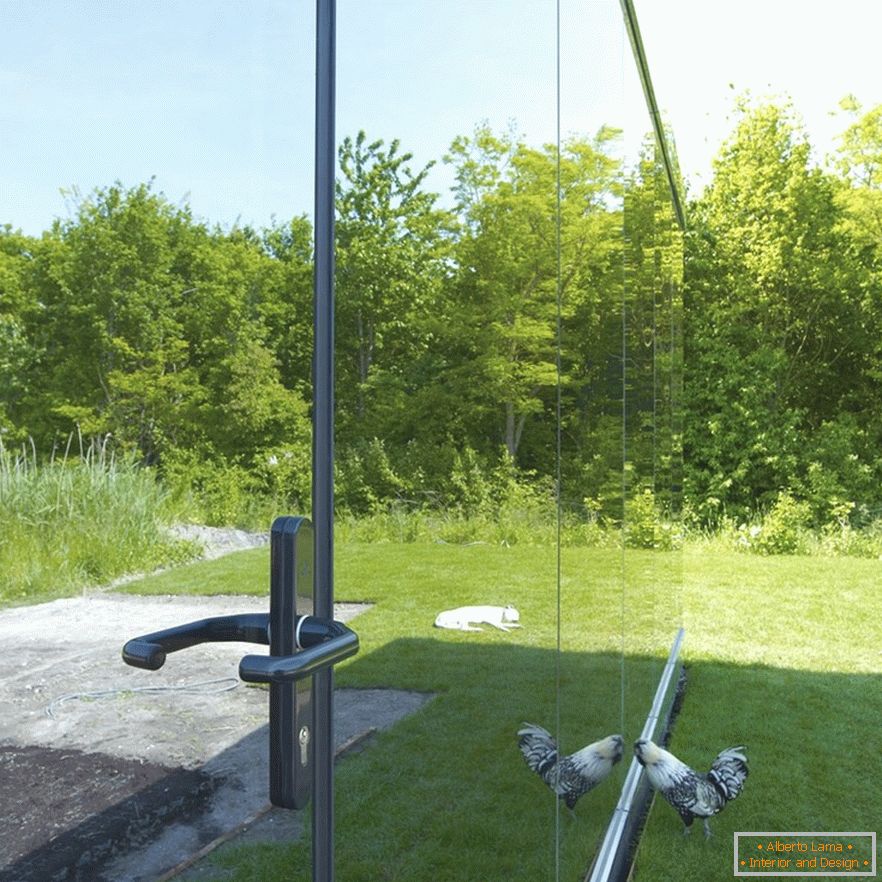 Mirror House is a private residence, the facade of which consists entirely of reflecting glass. It acts as a disguise or a visual barrier to the interior of the house. The extremely compact layout can easily adapt to the requirements of a particular lifestyle. Constant dialogue of designers with the client and elaboration of the smallest details ensure the individual orientation of the design. According to the original design, the foundation of the residence is slightly elevated relative to the level of the site for a better view from the inside. Sliding doors and built-in wardrobes are also provided. Absolute linearity of the interior creates the illusion of the volume and interpenetration of the internal and external spaces. The walls of the rooms are covered with birch multiplex panels, the warm character of which contrasts sharply with the strict elegance of the glass.