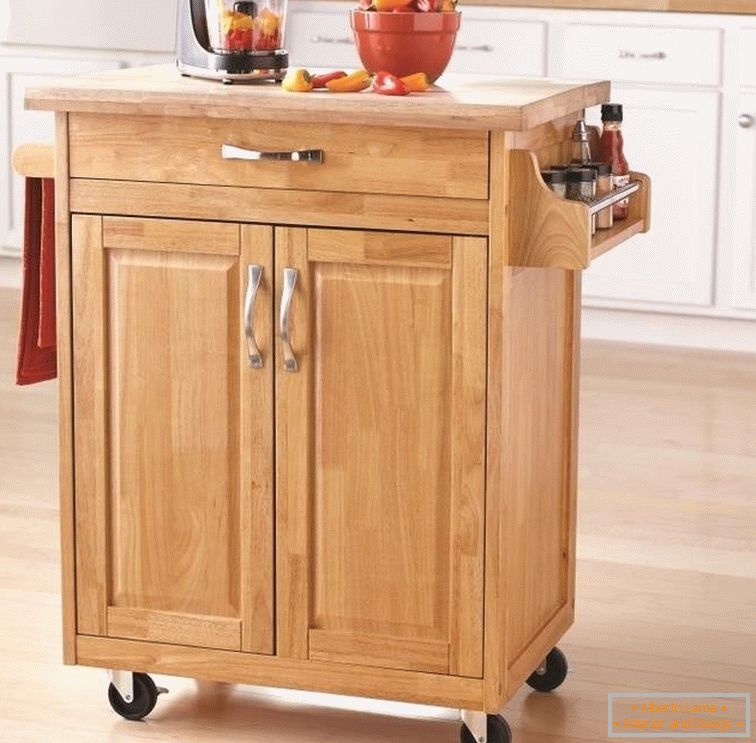 Not so long ago the kitchen design was carried out on the principle "More is better". Nowadays, the trends have swung towards a reduction. Now in the interior with a massive hood and a long, floor-to-ceiling cabinet, you can find a small kitchen island. However, not all of them are convenient to use, despite their compactness.
Today we will introduce you to some successful strategies for using stand-alone elements of the headset.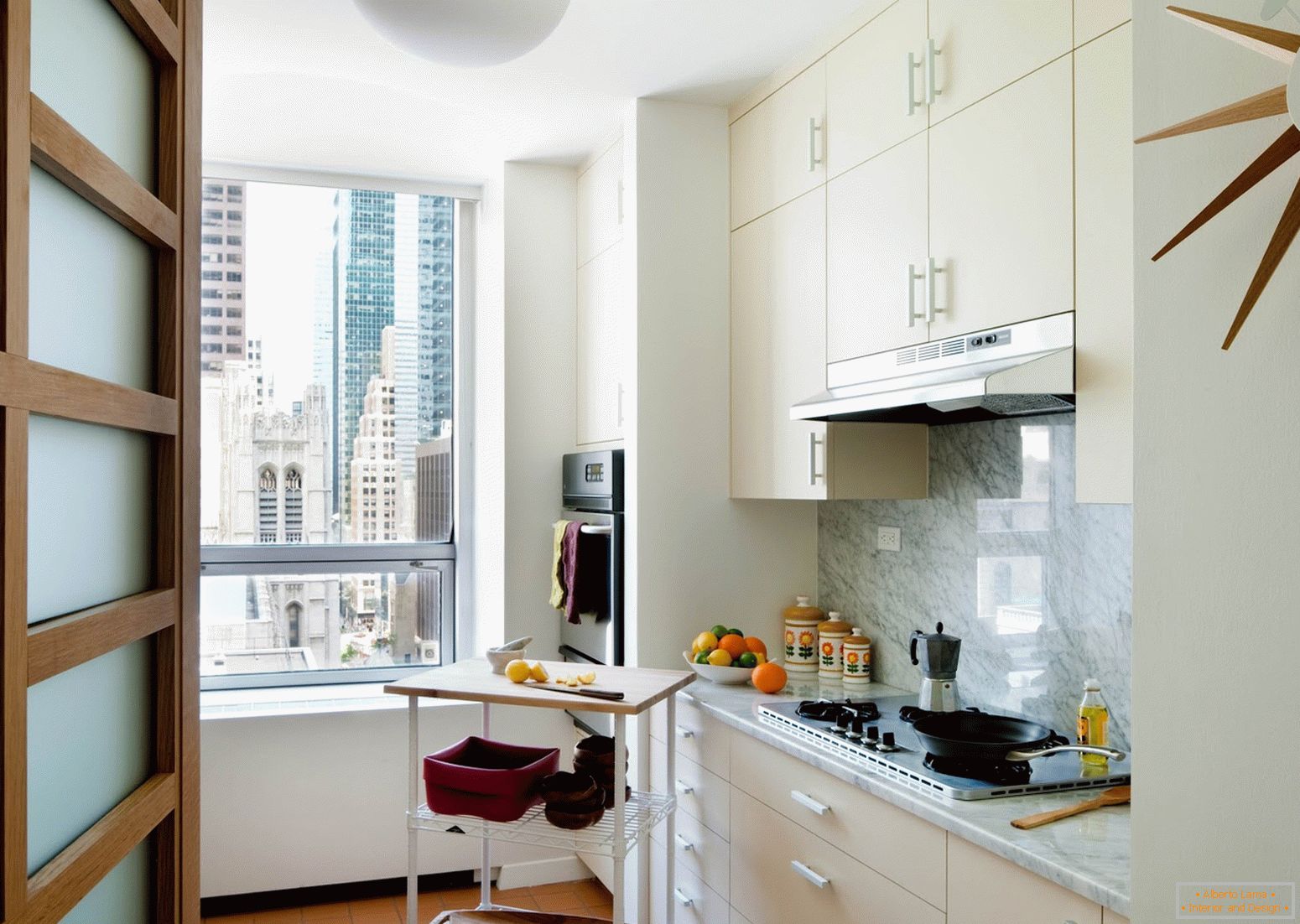 Kitchen islands on wheels are quite common. Their mobility allows organization of kitchen space: the box hides under the countertop, when not needed. It is especially convenient in a small kitchen, where every square meter is on the account.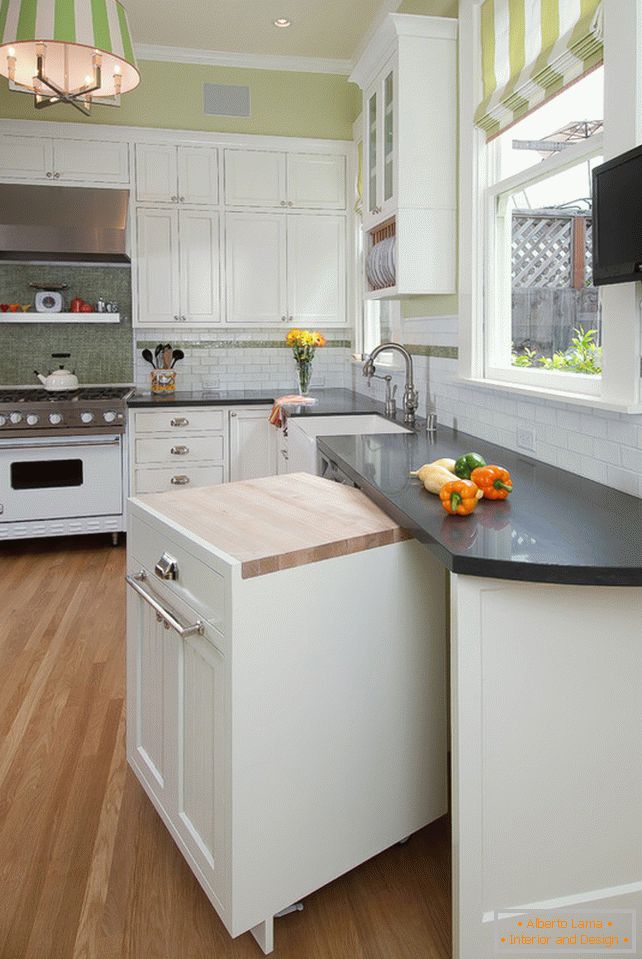 At first glance it seems that it is absolutely impossible to fit an island into this small kitchen. However, despite the limited space, the landlord decided to install an additional storage space for the utensils. Thanks to this the room became even more functional.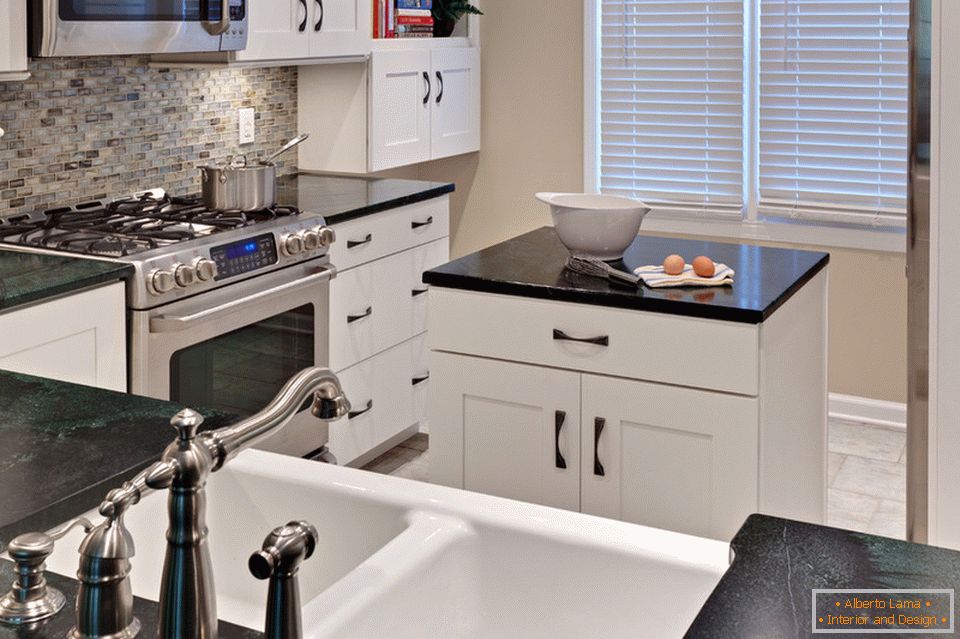 Here we demonstrate a successful combination of the decorative qualities of the red table and its useful characteristics. A bright carpet picks up the color of the island's base and visually links it to the adjacent room - an example of a practical decorating the room.
Small kitchen islands, if skillfully designed, are great for use as a storage systems. The table in the picture is completed with boxes, baskets and shelves. It even provides a niche to push the stool.
This small island with a table top is made in the same style with a kitchen set. Transparent chair adds a little visual volume and helps maintain a sense of airiness.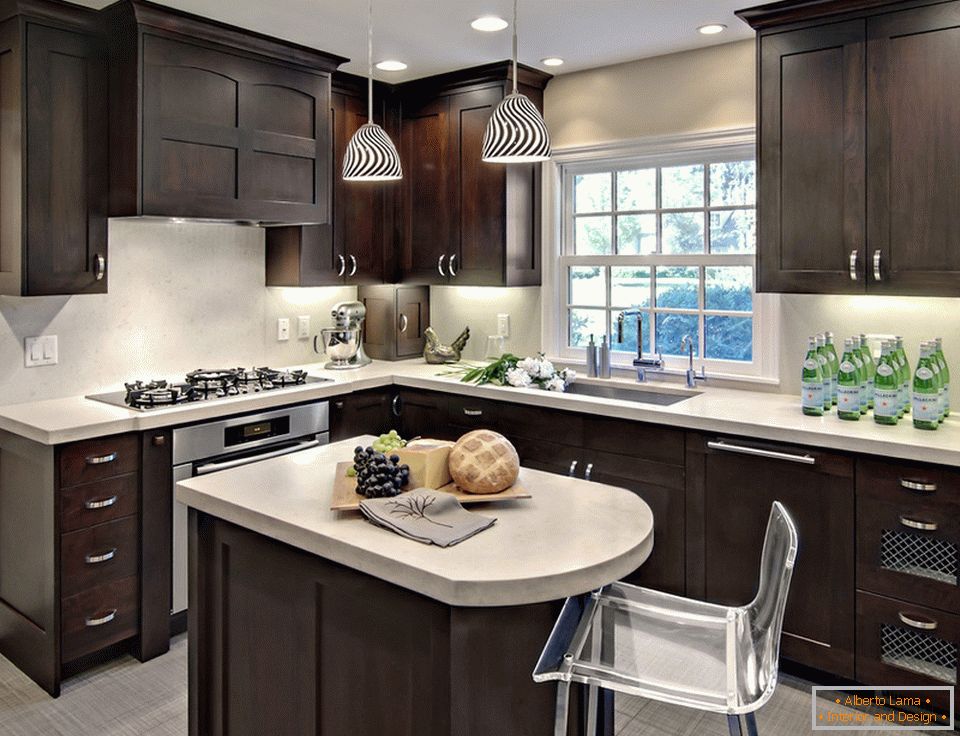 This kitchen could easily accommodate a large island, but the miniature gray version gives space more freedom and dilutes color scheme of the interior.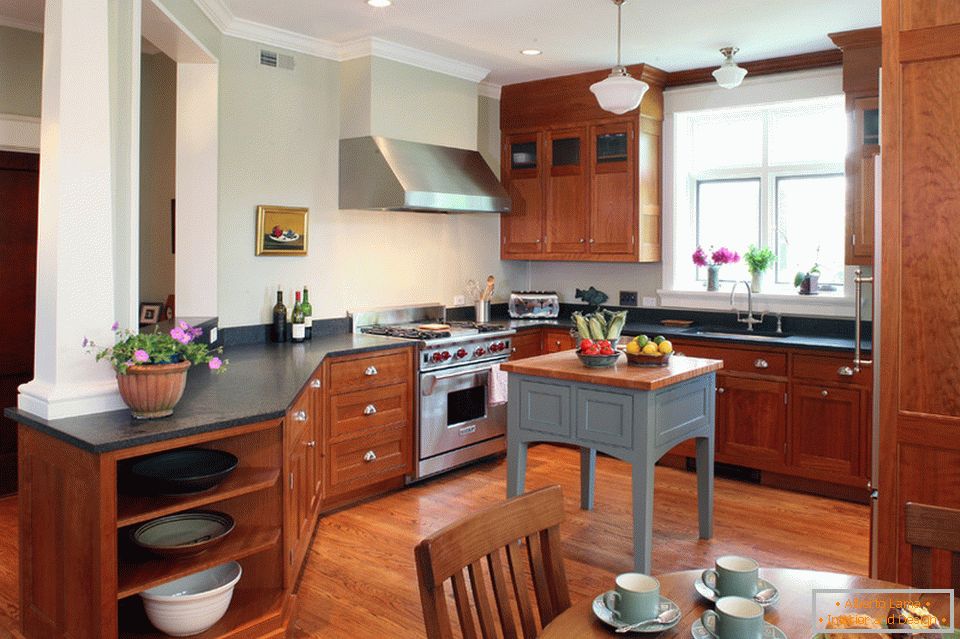 The towel holder on one side of the table makes it even more functional and gives the charm of a rustic style.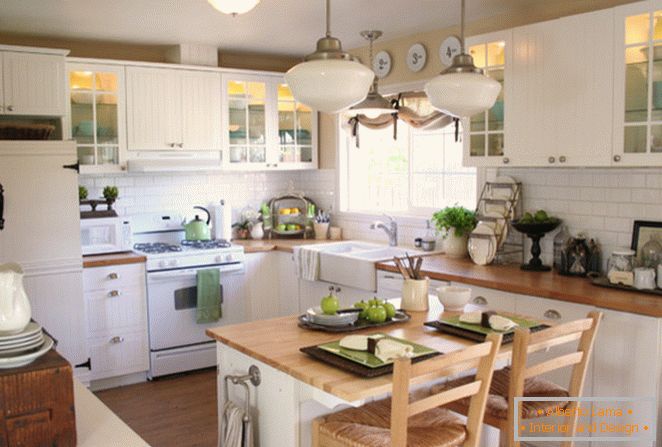 Here is another example of a successful organization of kitchen space. Part of the kitchen island might remain unoccupied, but the owner built a microwave oven in its niche.
And here we see the result of the amazing transformation of the sewing table into a small island. The specificity of his individual style absolutely changes the atmosphere of the kitchen.