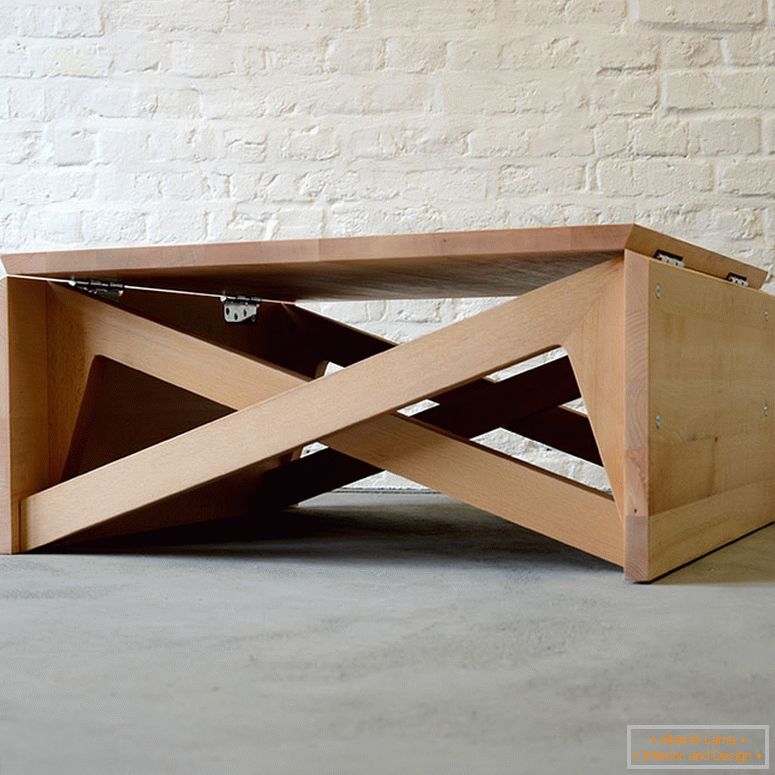 English designers came up with an absolutely amazing table for a small apartment
The designer coffee table MK1 from Duffy London is extremely simple, but at the same time very functional. It was created specifically for urban apartments, which, as a rule, have a minimum of free space, and sometimes it is not at all.
So, it is in such dwellings that MK1 is extremely necessary. This furnishing item is able to perform the functions of coffee and dining tables. It all depends on how much space you need at one time or another.
The table is made of beech and is covered with melamine varnish. Its design is incredibly simple. Almost primitive type of construction entirely consists of wood, except for metal hinges.
The table looks like a kind of construction, over which the carpenter has yet to work. This subject of the situation is called upon to take an active part in the life of its owners. In those moments, when he performs the function of a dinner table, his legs acquire an impressive height. At the same time, the video allows you to see how this amazing invention turns into a compact coffee (or coffee) table, and the legs are folded by the letter X.
It can be safely said that the MK1 table is designed for those who want to save space, but at the same time refers to the surrounding objects with a certain amount of humor.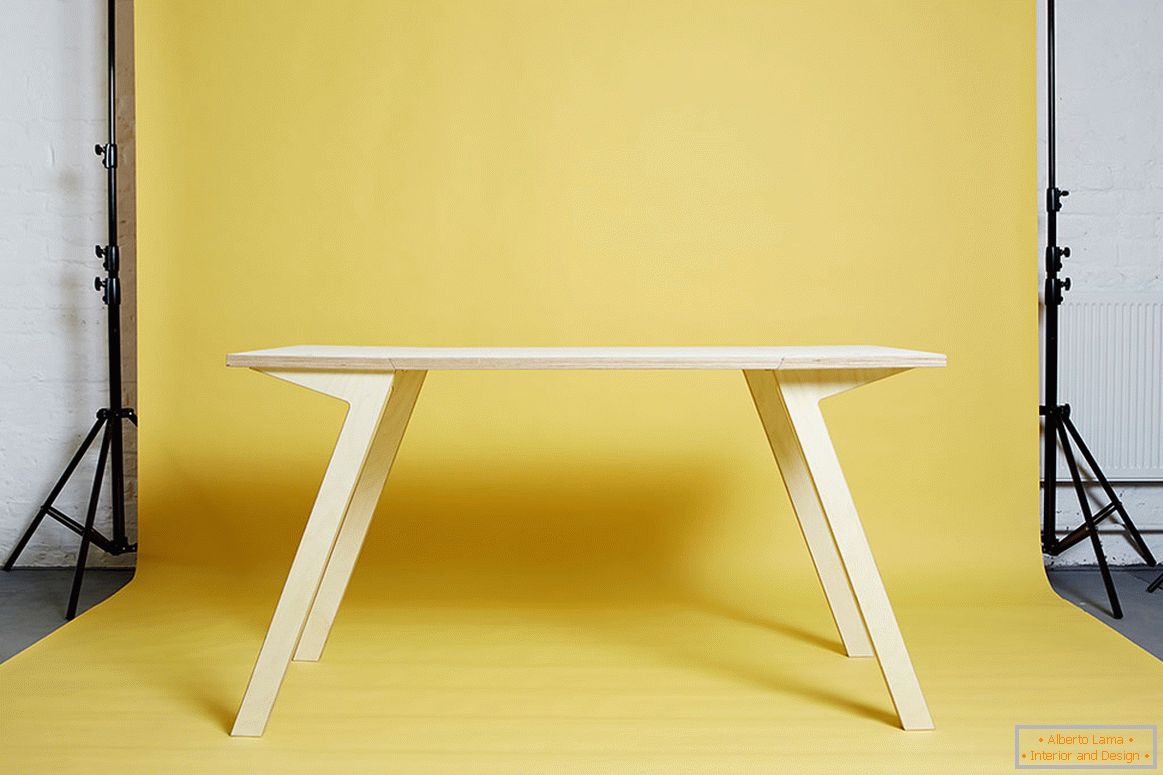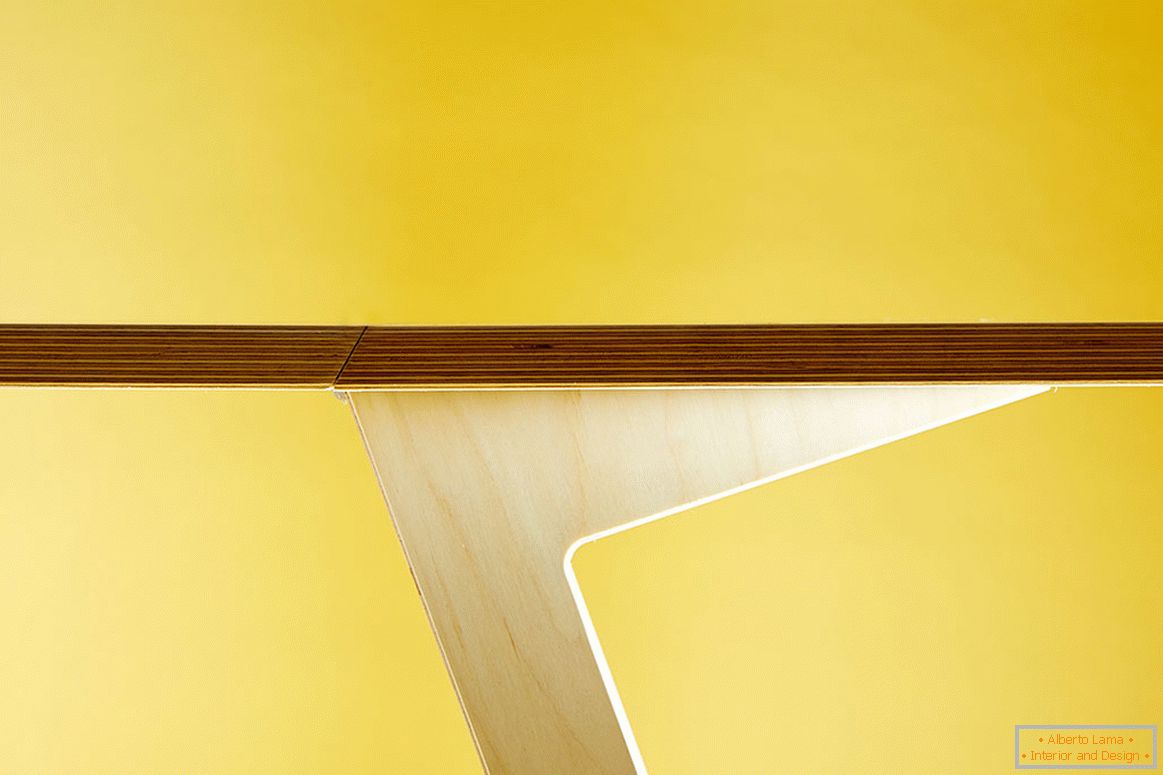 Really an original design find. Do you agree?