The striking design of this children's room shocked us with its fantastic view!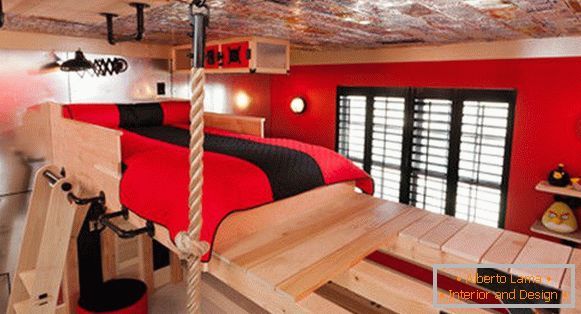 Every boy who has ever watched a James Bond movie, at heart, dreamed of being in the place of the main character. And now imagine that there is a room for a secret agent in your house!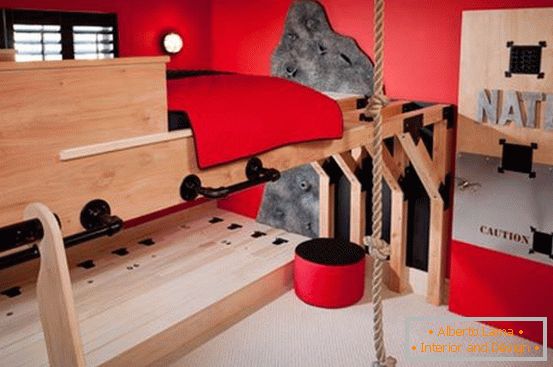 Let's turn to the practical part of the surprising solution for the interior of a small nursery. I especially liked that in the center there is an unusual sleeper. How many times have we tried to fit the necessary furniture into the interior of a small room. Here such problem is perfectly solved.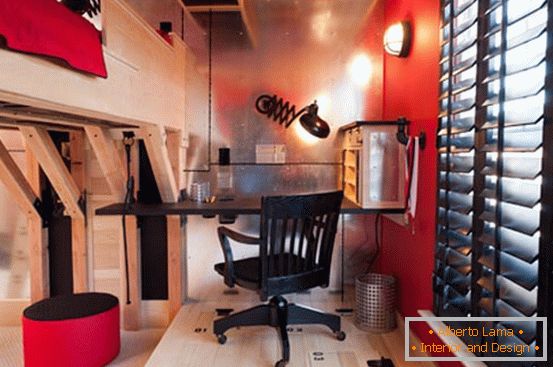 Since the bed is under the ceiling, many original ways have been invented for climbing up: a rope, a wall with fastenings, pipes and a standard staircase (although hardly anyone is interested in climbing it).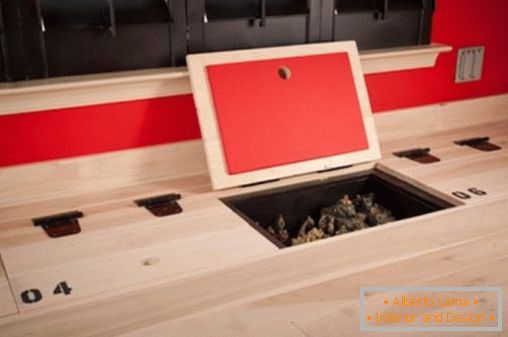 Under the bed are cabinets for storing things. Built-in side table. Secret attributes, such as an old telephone and an abundance of metal details give the room a secret atmosphere.