We present the original design project from the studio Sfaro Architects, which allows you to make a one-room apartment apartment consisting of a hallway, kitchen, bedroom, living room, bathroom and wardrobe. The basis of this project is a large cube installed in the center of the room. In this cube, all the necessary functions are focused.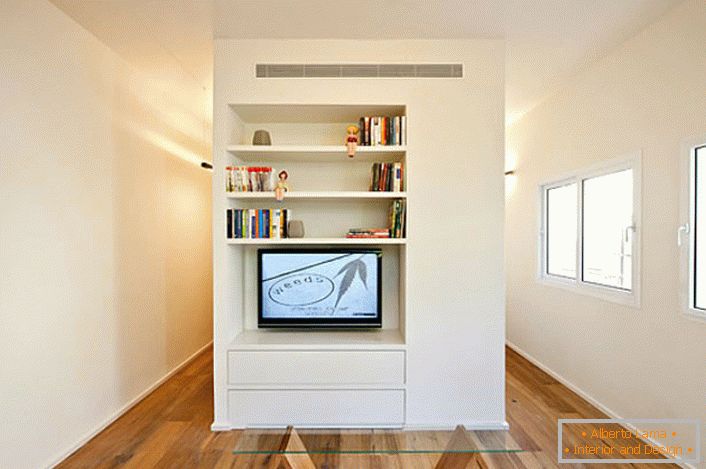 It has a large wardrobe, an open shelving in the living area, a kitchen set with the necessary built-in appliances, a bathroom and a shower room.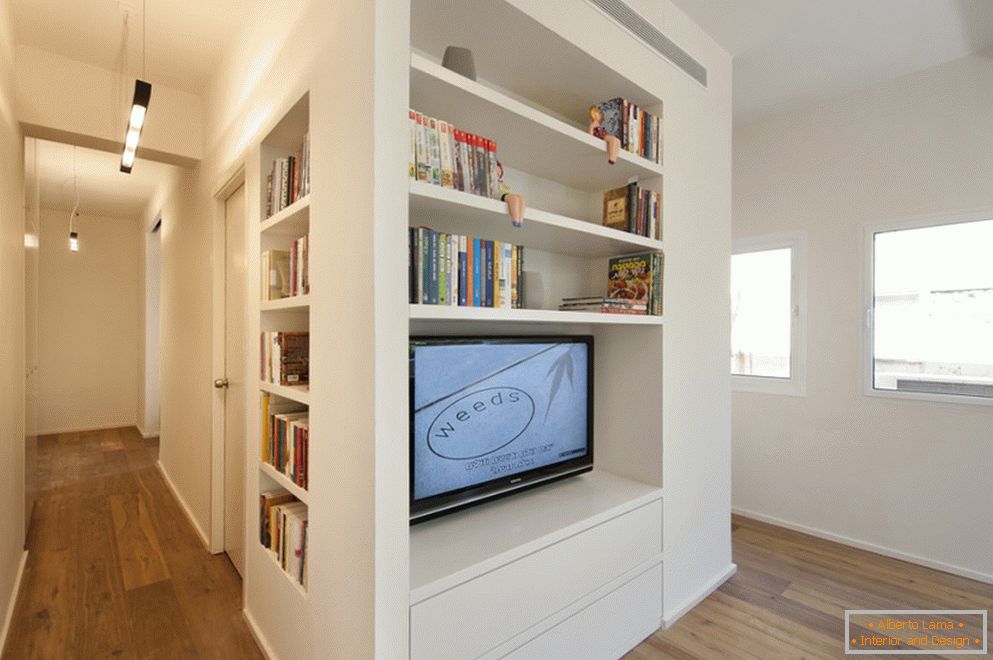 With the help of sliding doors you can retire to any part of the apartment.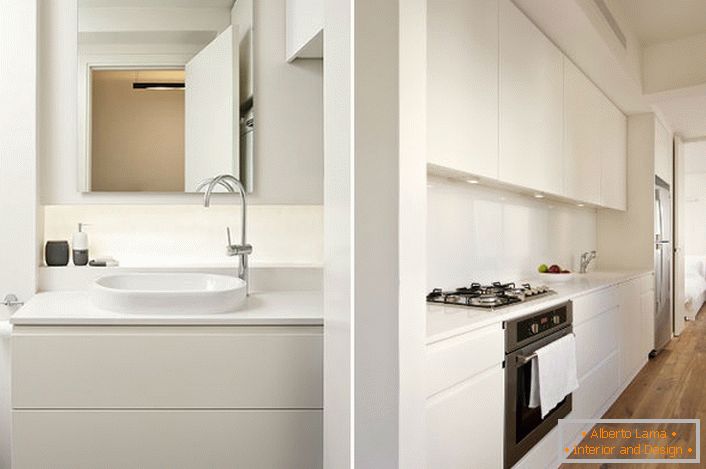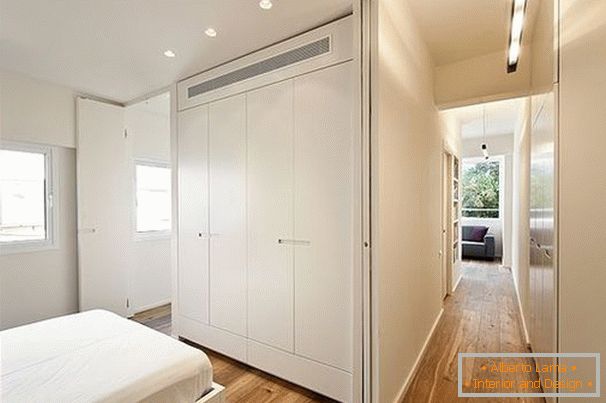 On the remaining free space in the opposite ends of the room are a bed and upholstered furniture with a table in the living area.
Thus, with the help of a cube, it turns out to be a comfortable and cozy two-room apartment, quite sufficient for a young family to live.