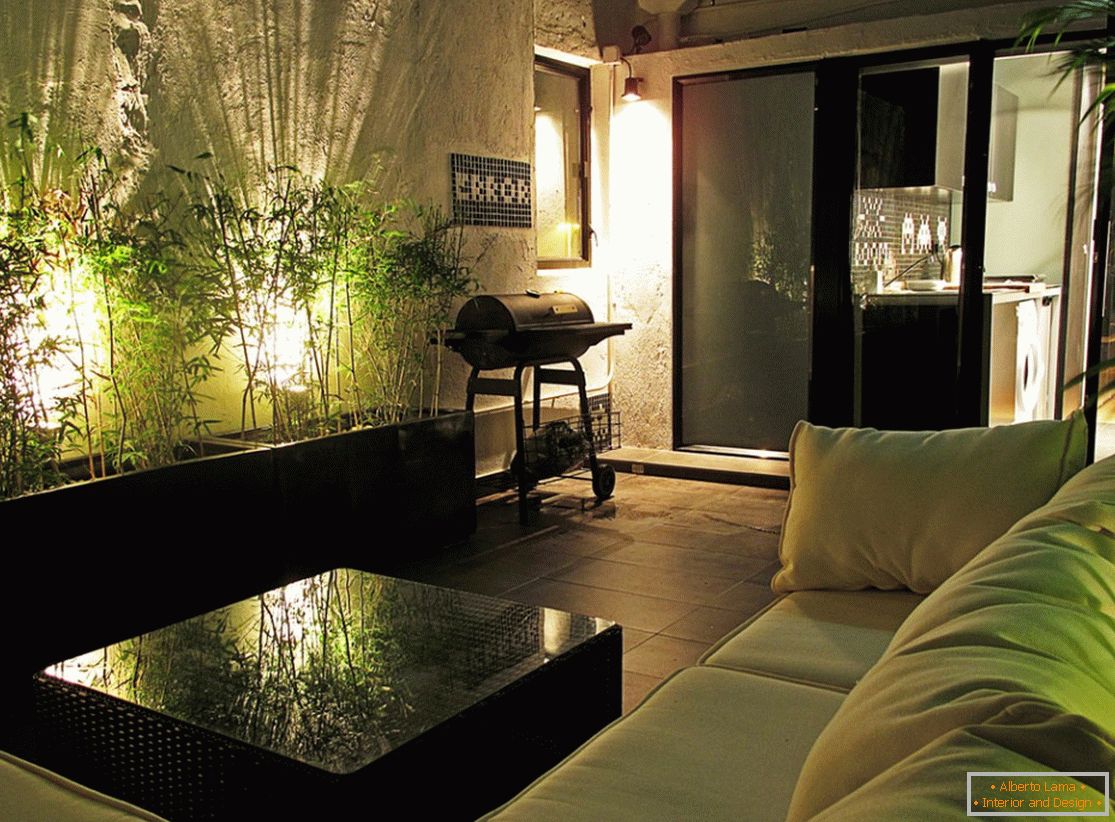 Each designer primarily cares about the convenience and practicality of the home, the project of which he is engaged. And after that he thinks about beauty, but even then everything is done for the sake of the comfort of future tenants.
Designers from the company OneByNine just proved this position, creating an unusually narrow area of ​​33 m2 the most comfortable housing.
The work turned out to be an apartment with a width of 2.75 and a length of 12 meters. Designers proved their skills by decorating an uncomfortable area so that the guests, for the first time entering the doors, admired the beauty, and the owners in each of their rooms felt themselves as comfortable as possible.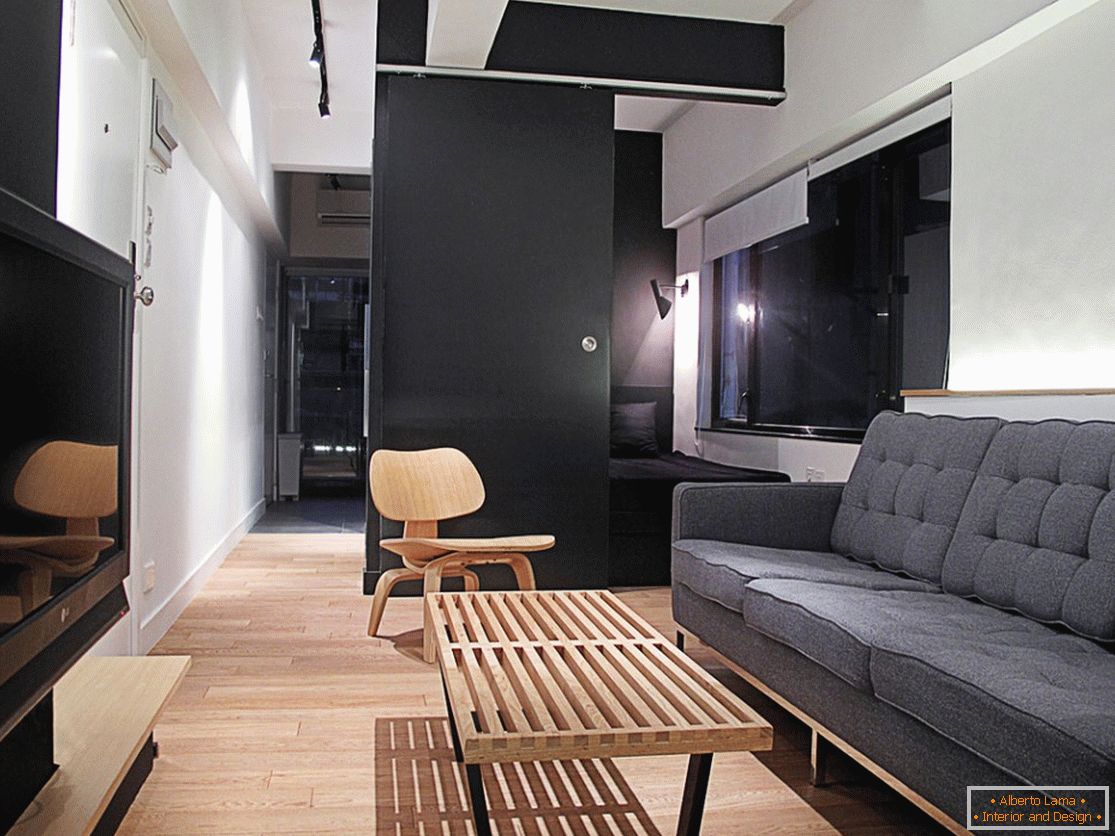 This will sound unexpected, but in such an incredibly uncomfortable apartment designers have managed to organize even one, and two living rooms! In the first there is a dining room, a home theater and a small bed, hidden in a niche near the sofa.
The exterior of the room is decorated in a modern style. For the bedroom was allocated a place with a huge window, even in projects with a standard layout, this rarely happens.
Leaving the first living room in the corridor, we first get into the hall, in which there is a deep and functional closet with mirrors on the doors. Behind this charming piece of furniture is the aforementioned bedroom.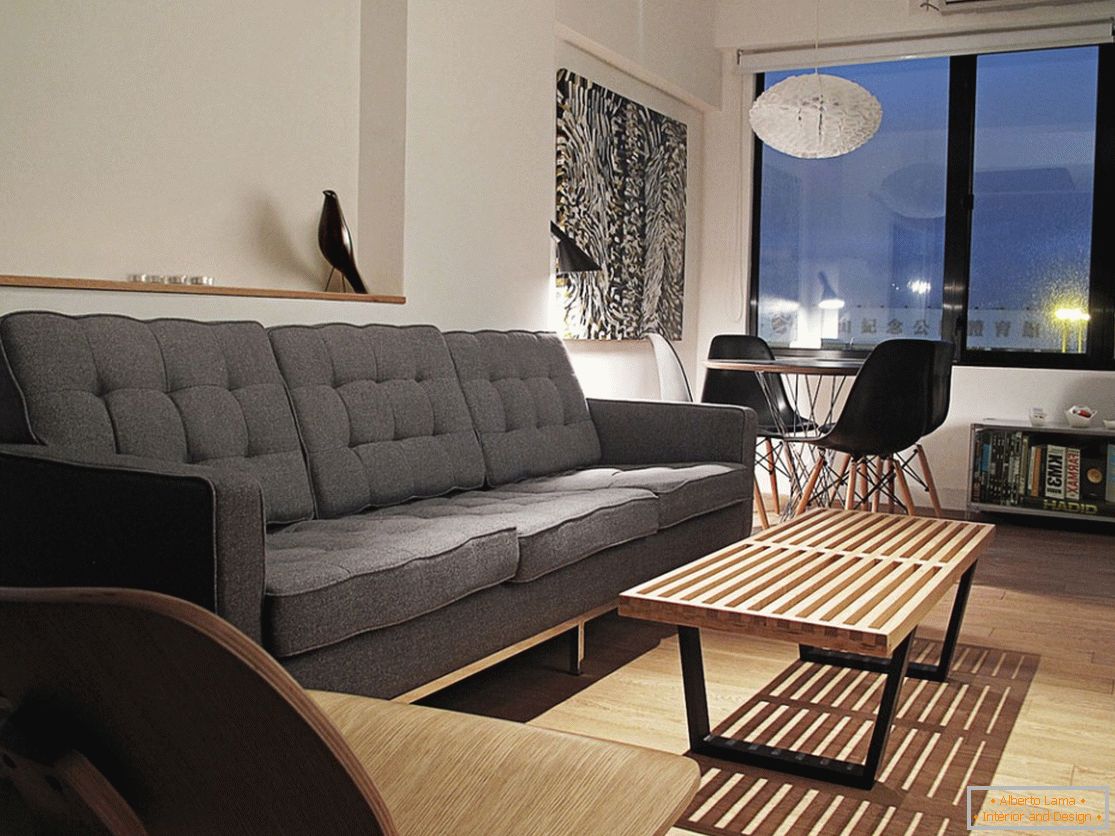 Further along the corridor, after the hall, the passage to the kitchen area begins. It is very narrow here, but since the owners of the apartment are constantly in the stream of city life, they simply do not have the opportunity to prepare a full-fledged lunch or dinner. Usually they in their home are satisfied with only a light breakfast, and because a small area of ​​the kitchen they are quite satisfied.
Following the kitchen of visitors meets the second living room, designed for relaxation. It is decorated in Chinese style, using the "maximum minimalism". In the dark, a lot of plants located here are illuminated, turning the room into an ideal place for evening gatherings with friends.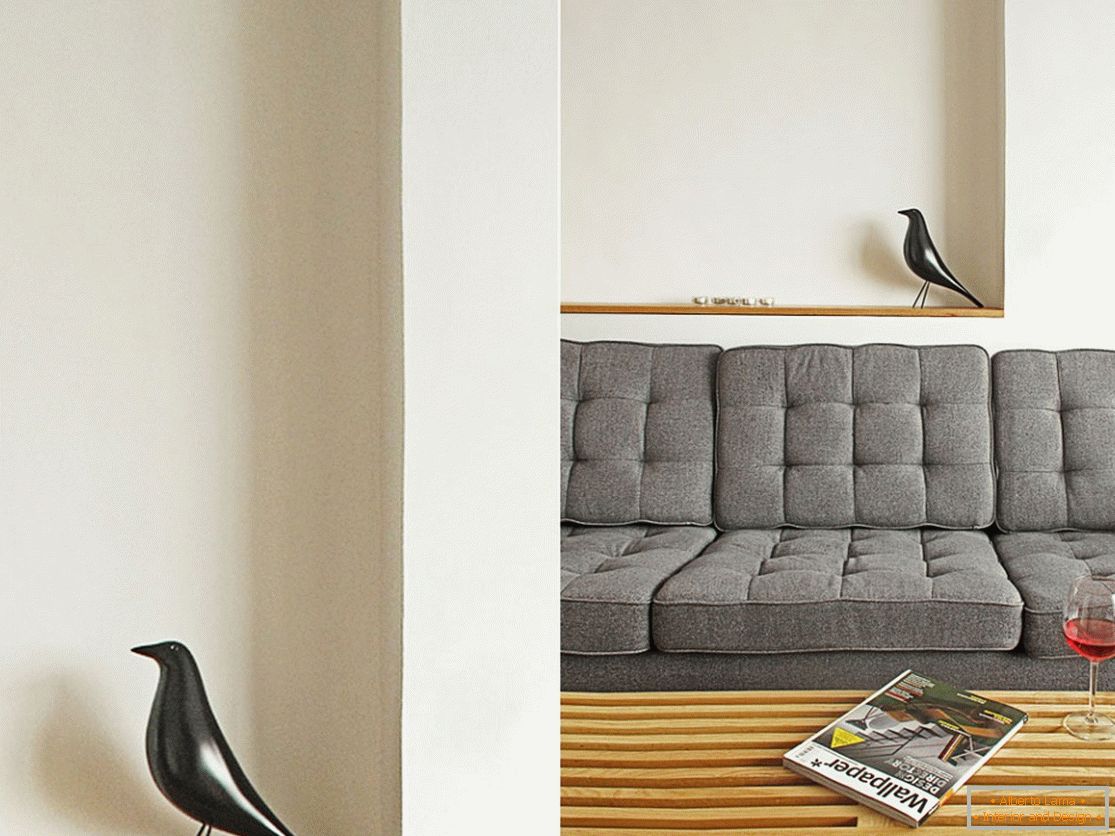 Below you can look at the original layout of the apartment and its reorganization. It is worth noting that in a large city like Hong Kong, a lot of housing of a similar type.
Such apartments are often found in old budget high-rise buildings. Modern designers have shown how you can profitably use a similar area.