The theme of original design ideas for the house is inexhaustible. But it is surprising that the most popular and attractive finds are those that allow you to save space. Below you can see the amazing inventions. At the same time, they not only free space, but also make the interior of the room unforgettable.
1 The storehouse of all kinds of things under the stairs.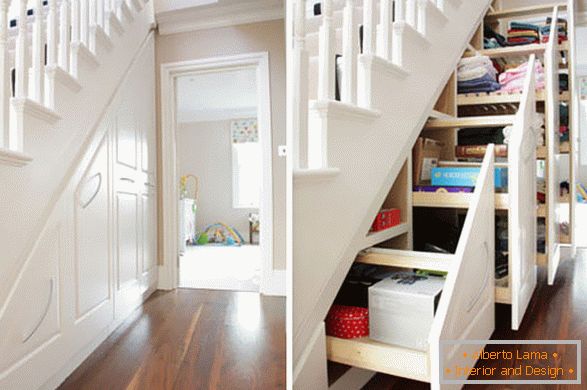 2 Bright chairs and a table easily fit into the special grooves of the rack.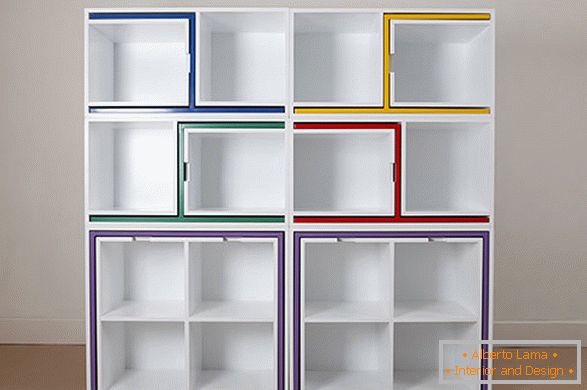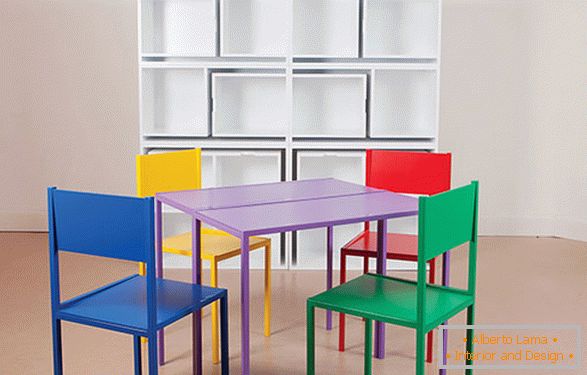 3 Under the steps of the stairs is to place drawers for shoes.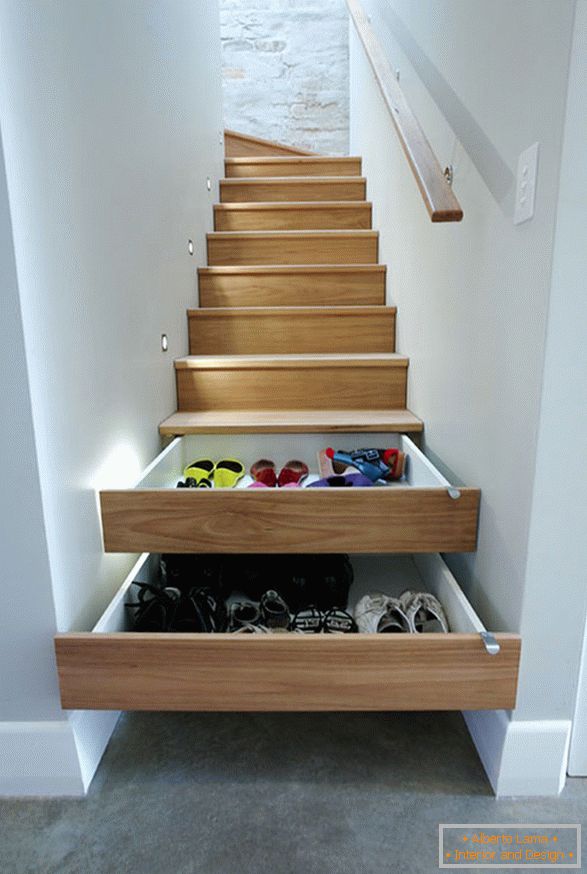 4 Round dining table and chairs-chairs, which can be hidden under it.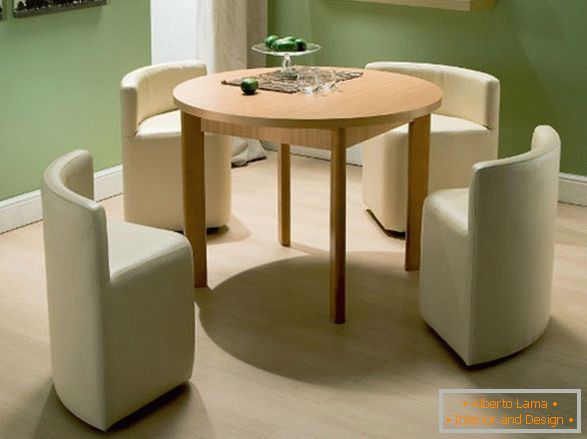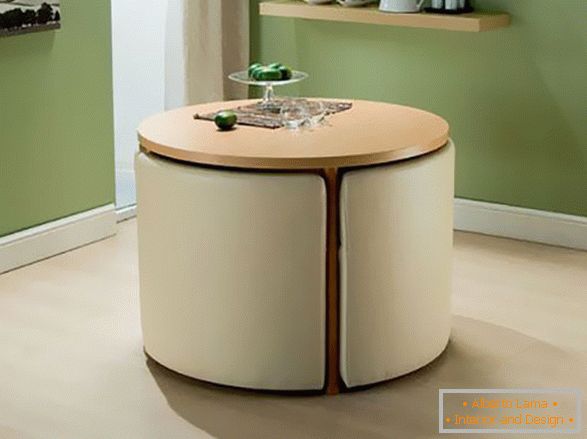 5 Extravagant sofa, quickly turning into a bunk bed, perfect for a children's room or a student room.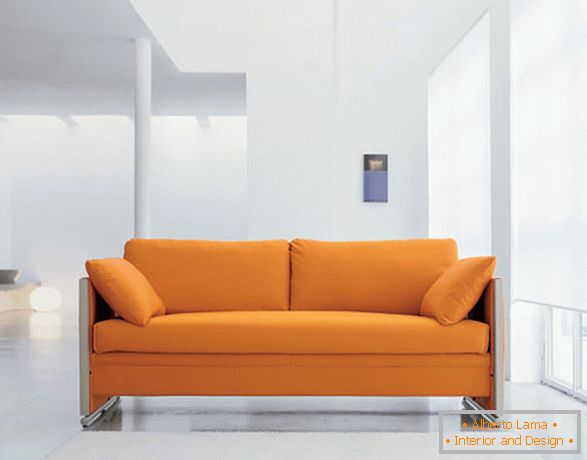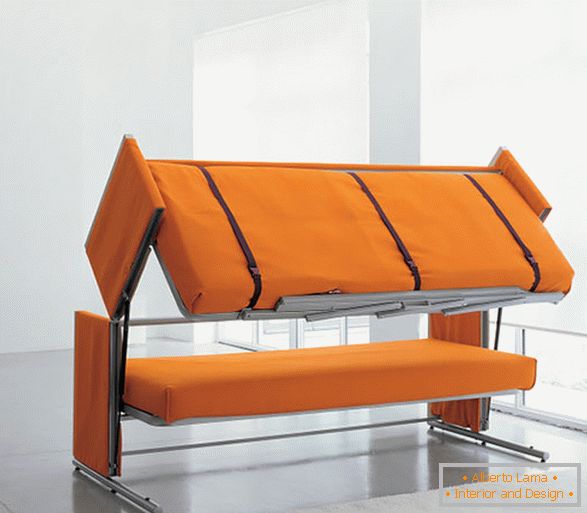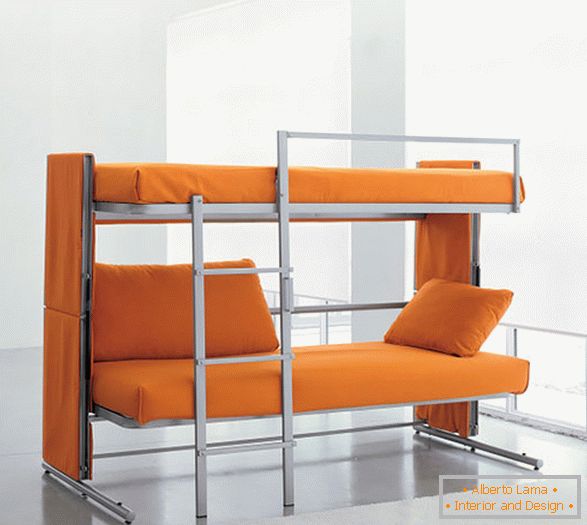 6 The ergonomic barbecue boiler is easy to open and close. Safe to use, and most importantly, does not take up any space on the lawn.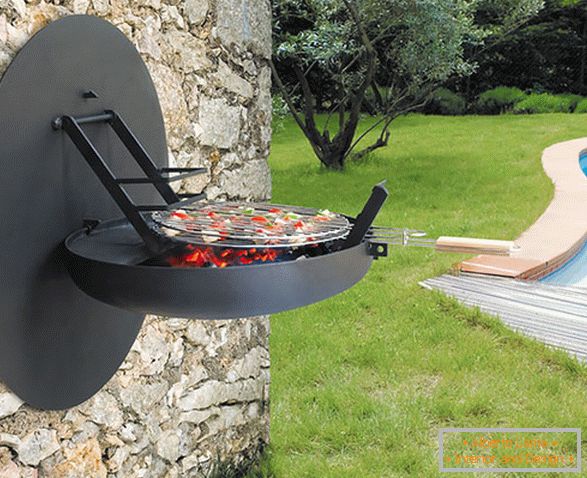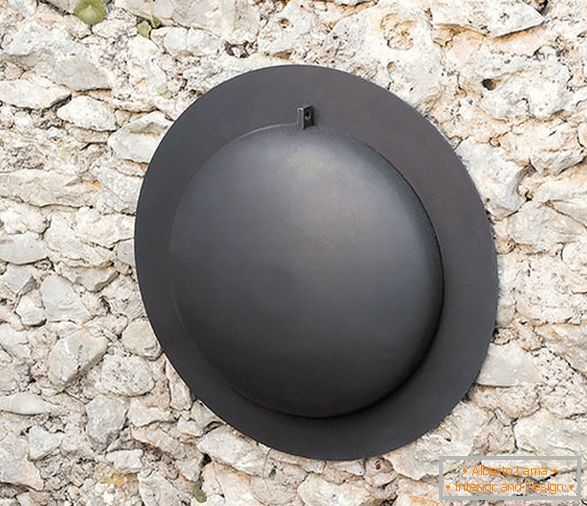 7 In a funny armchair you can put a bunch of books.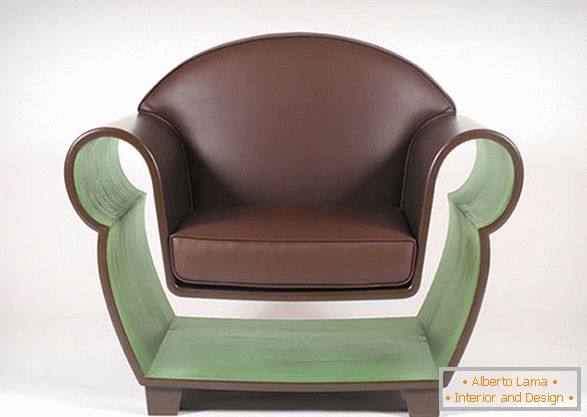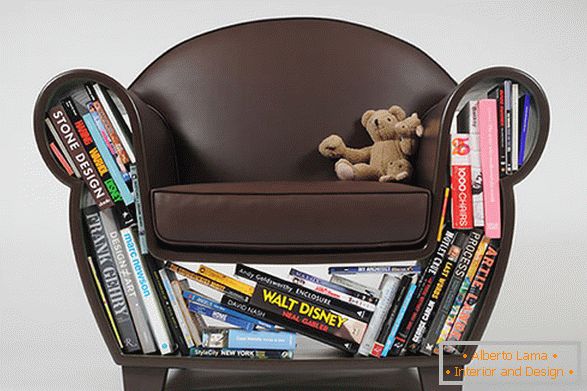 8 Another interesting idea for the library - a staircase-rack.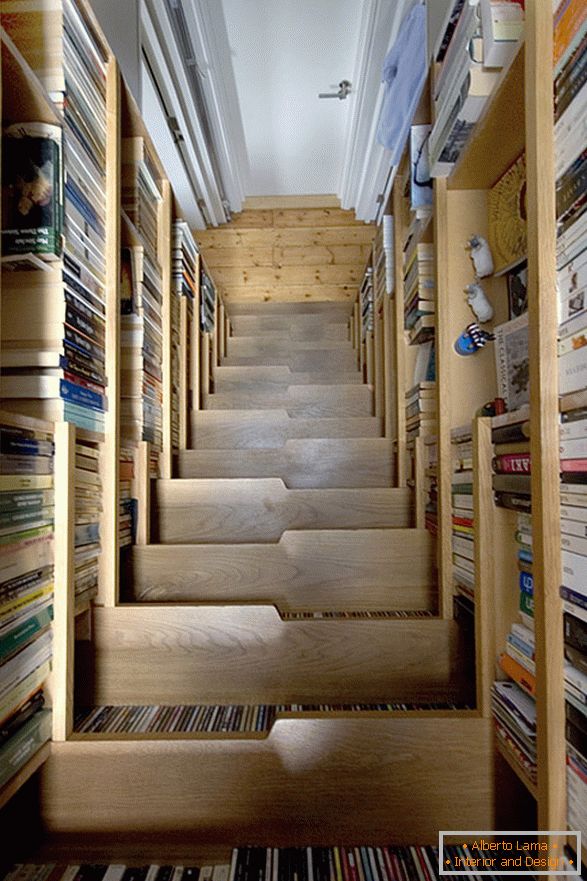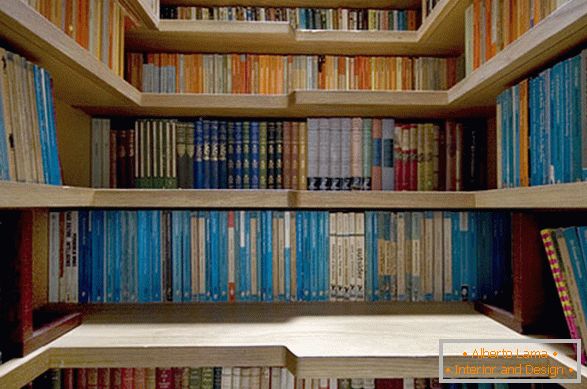 9 Folding table with shelves is a miniature but comfortable work area.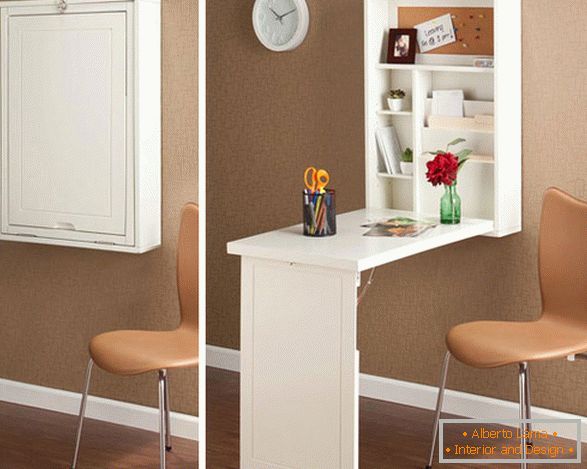 10 Narrowly oval construction made of folded armchairs and a small table gives the location a futuristic character.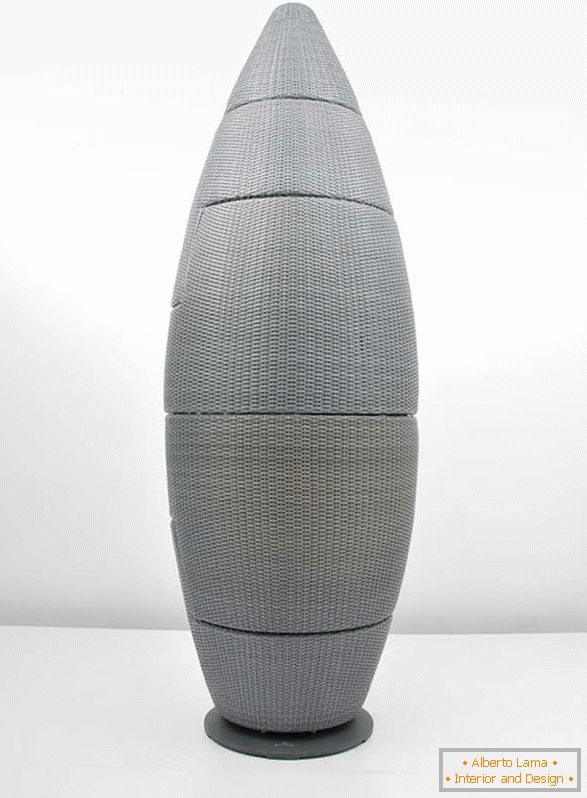 11 Modular furniture for schoolchildren and students loosely moves apart, assembles and moves to any corner of the room.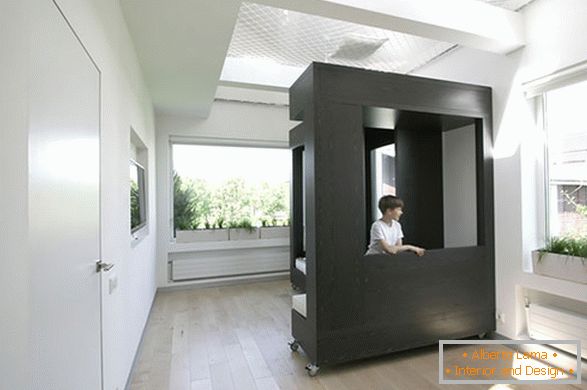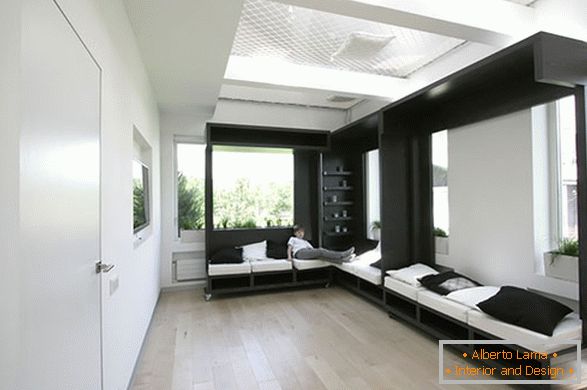 12 Folding a set of knives will not take up much space in the kitchen.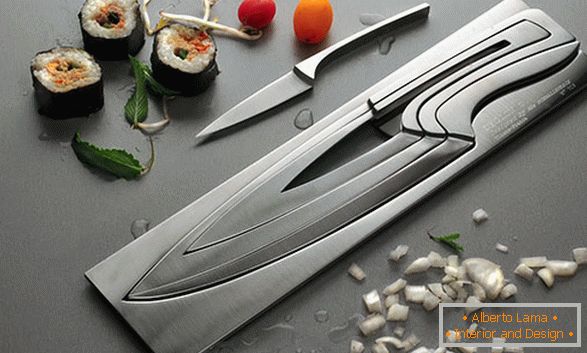 13 The pendant table turns into a picture on the wall, which perfectly complements the interior.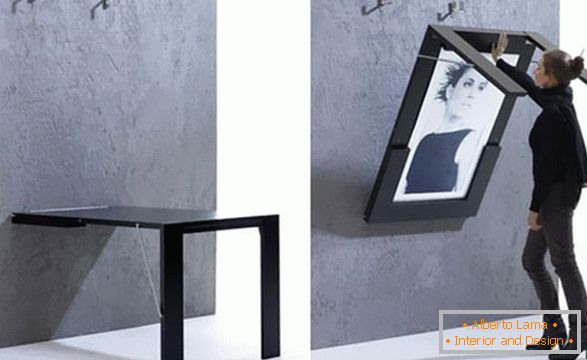 14 Window blinds are convenient to use as a clothes hanger for drying clothes.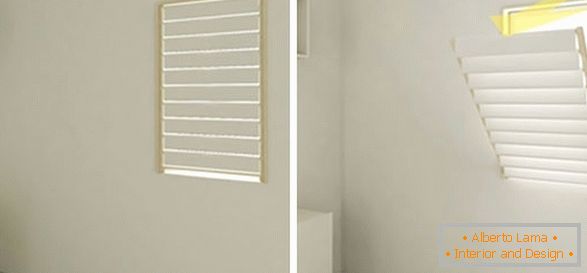 15 What creative design idea: a work of fine art stores works of jewelry art.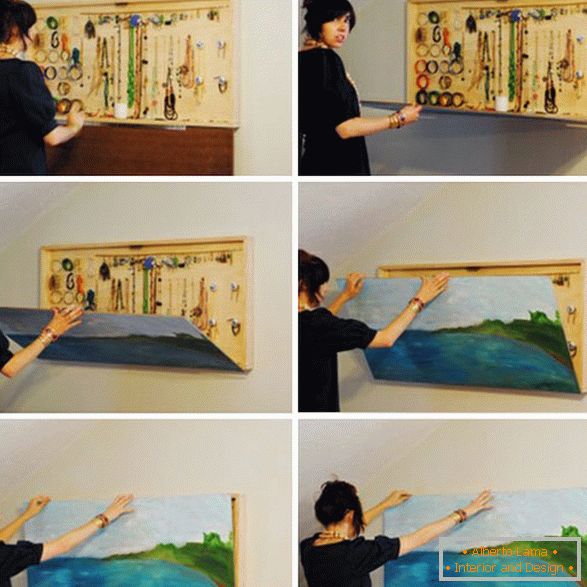 16 That's really a great example of furniture-transformer. Buying a sofa, you simultaneously get a tea table and stools.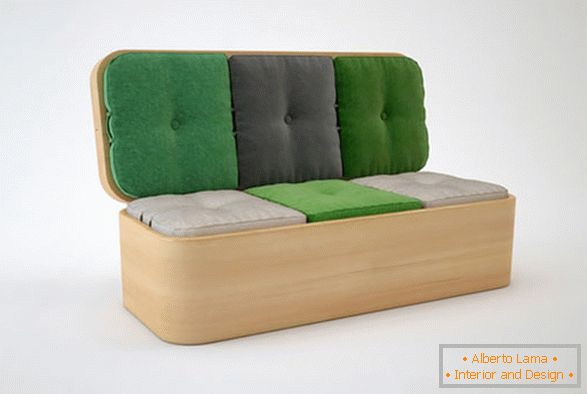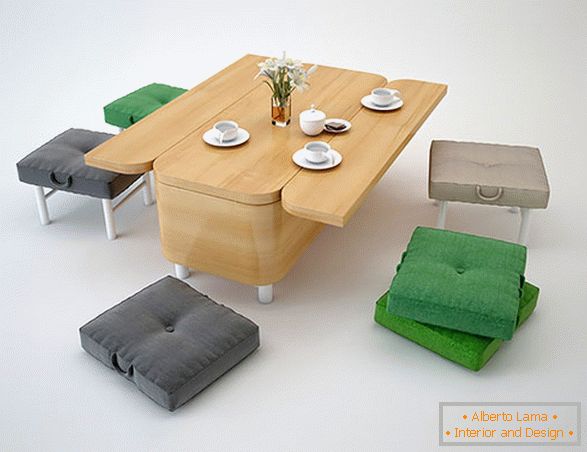 17 Joining a dining table with a billiard table is a favorite of many "two in one".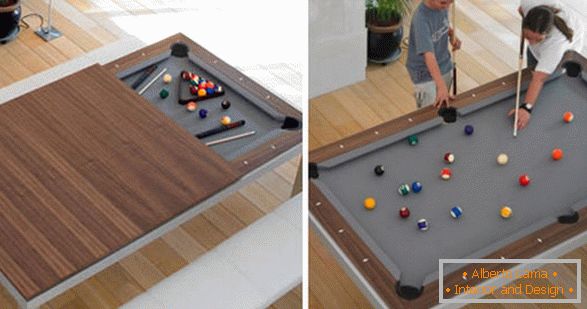 18 The staircase-wonder with drawers and opening booths will cause real delight from the hosts and guests. The main thing is to remember what and where lies.
19 Ironing board and mirror - very functional and natural combination.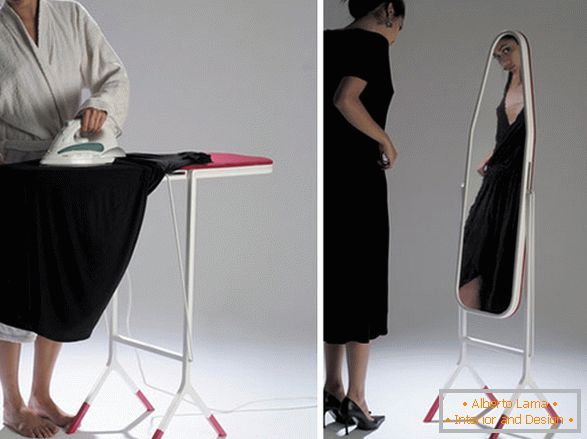 20 A good find for those who like active lifestyle - a door and a tennis table.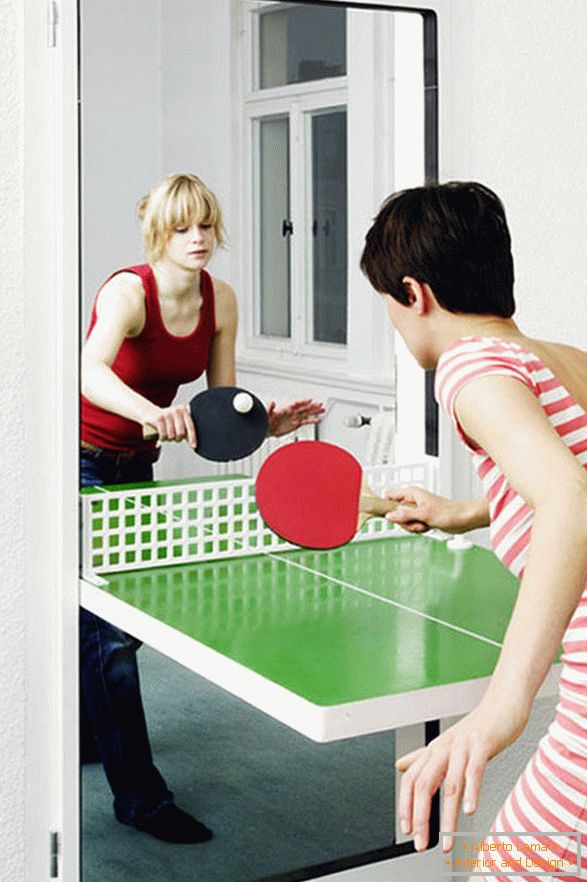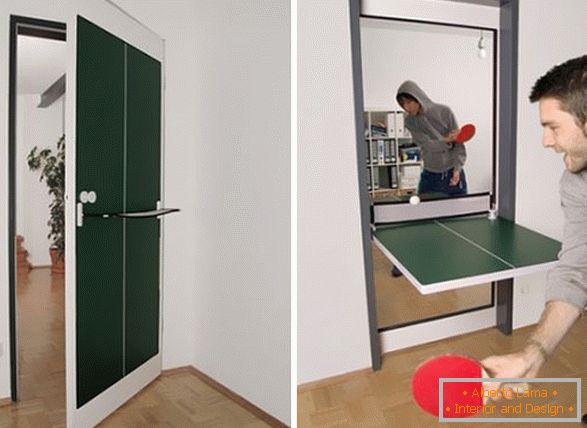 21 The closet-bed is a long-known design. However, combined with a comfortable sofa, it acquires a new useful property.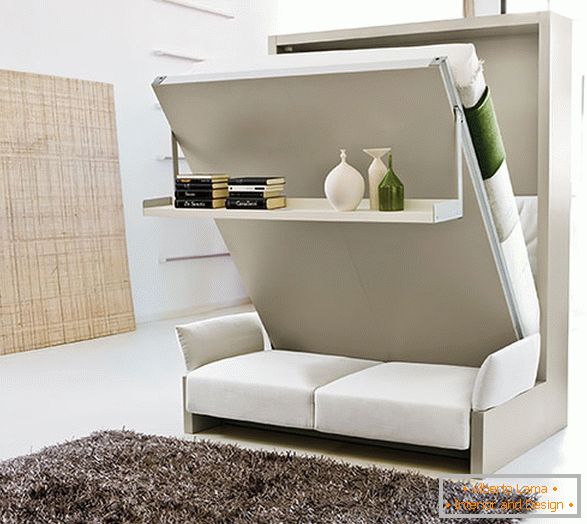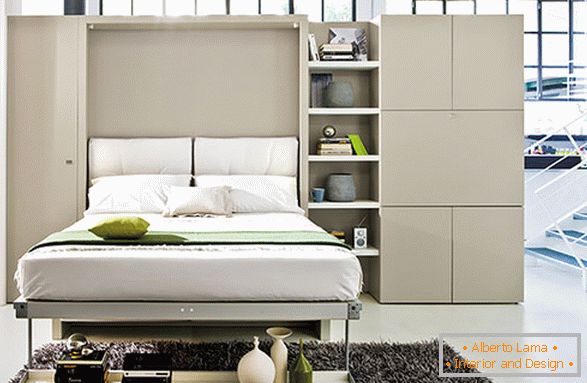 22 Four chairs in one - and all guests will find themselves a comfortable place.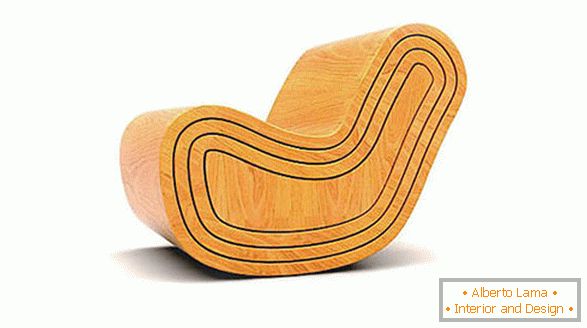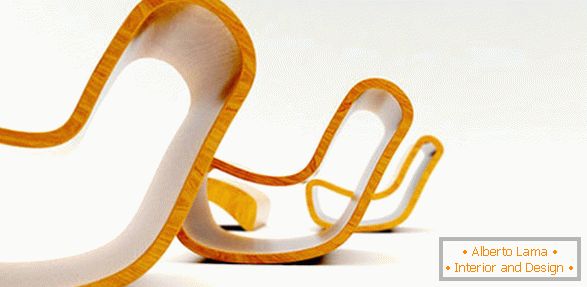 23 The cat's toilet inside the coffee table is simple and aesthetic.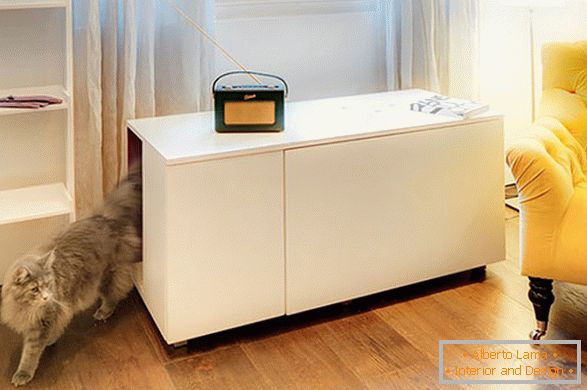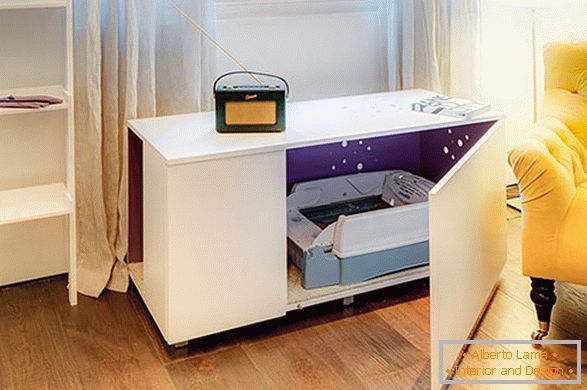 24 The young mother will be charmed by the opening changing table with shelves for all necessary hygiene products.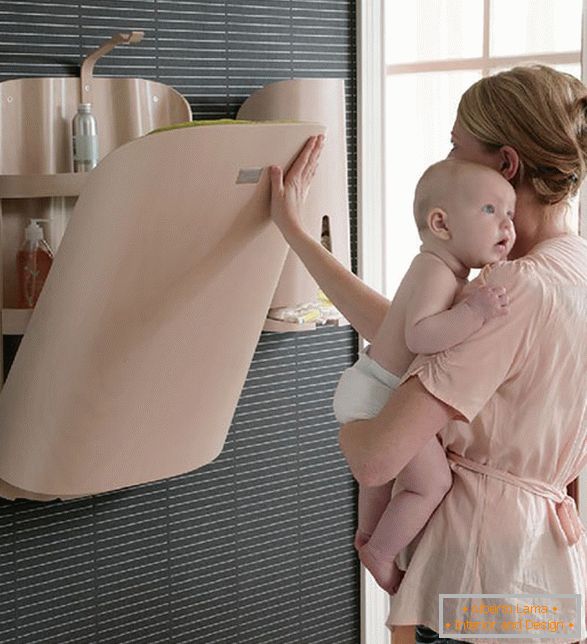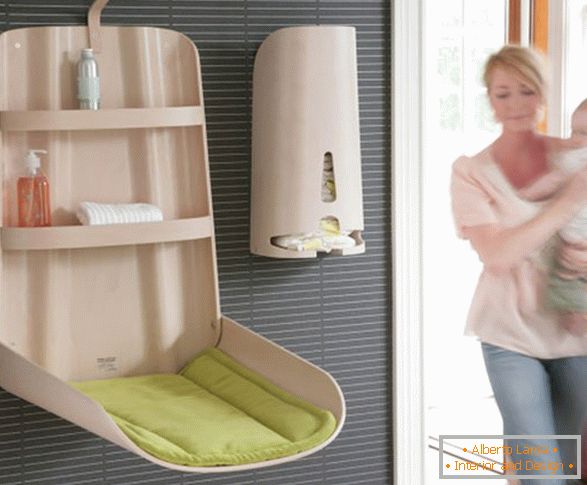 25 If there is a chest of drawers with a drawer for bowls, then one can not worry about the cleanliness and placement of the dog's dining room.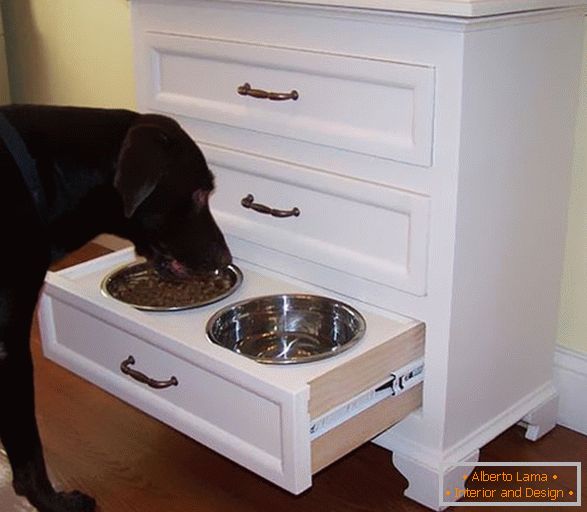 26 The cottage is well used as a stand for indoor plants.
27 Place the ironing mat on any suitable surface. This will free you from having to acquire forever bulky bulky boards.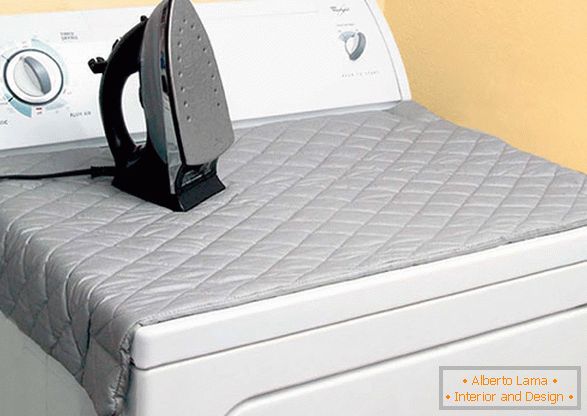 28 The combined model of popular frameless furniture looks youthful and practical.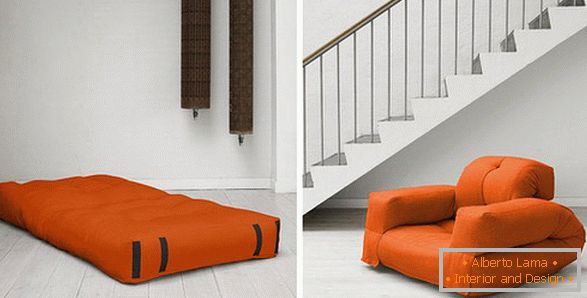 29 The unique stand for shoes impresses with its unusual and minimalism.
30 Folding dining area in the rustic style looks great in the kitchen of the cottage.
31 Stairs with shelves - another version of the endless design fantasies with this element of the interior.
Creativity decorators and architects will never cease to amaze and delight. Even in very small spaces, where, it would seem, there is already nothing to think of, the real master of his business realizes something enchanting, but very compact.