Minimalism has long won the hearts of many homeowners, the combination of the spaciousness of shapes and colors with the functionality of the object - the most important features of this style. Design Studio Eric Pfeiffer (Eric Pfeiffer) has developed an amazing multifunctional transparent living room table.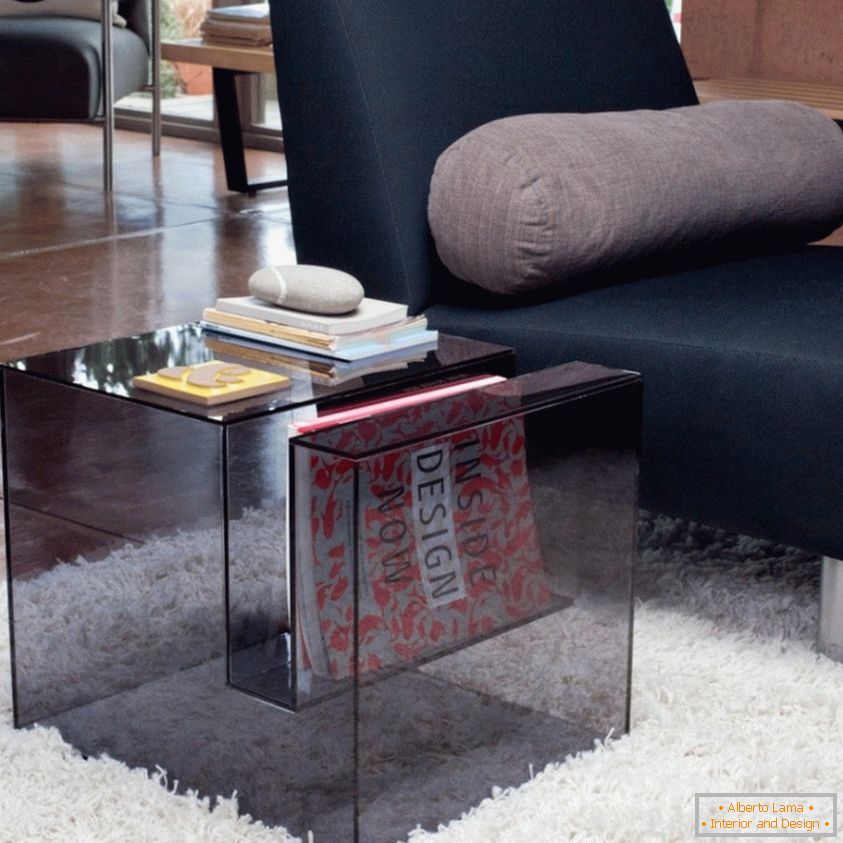 Let's start with the obvious - the table is transparent, and thus it does not carry a visual load on the space and makes it "lighter" and more spacious - this is a big plus for a small living room. He also has another feature - the table has a groove, which is designed to store magazines or books, which, for example, you are now reading.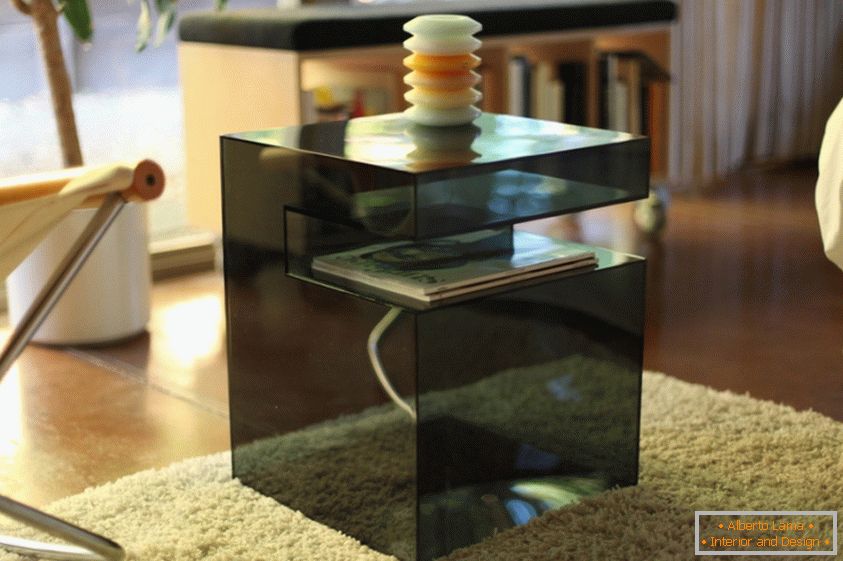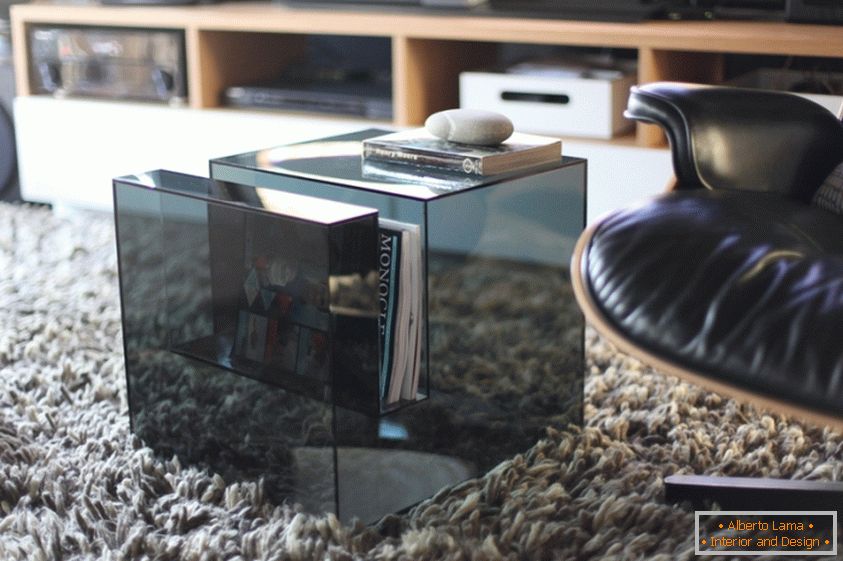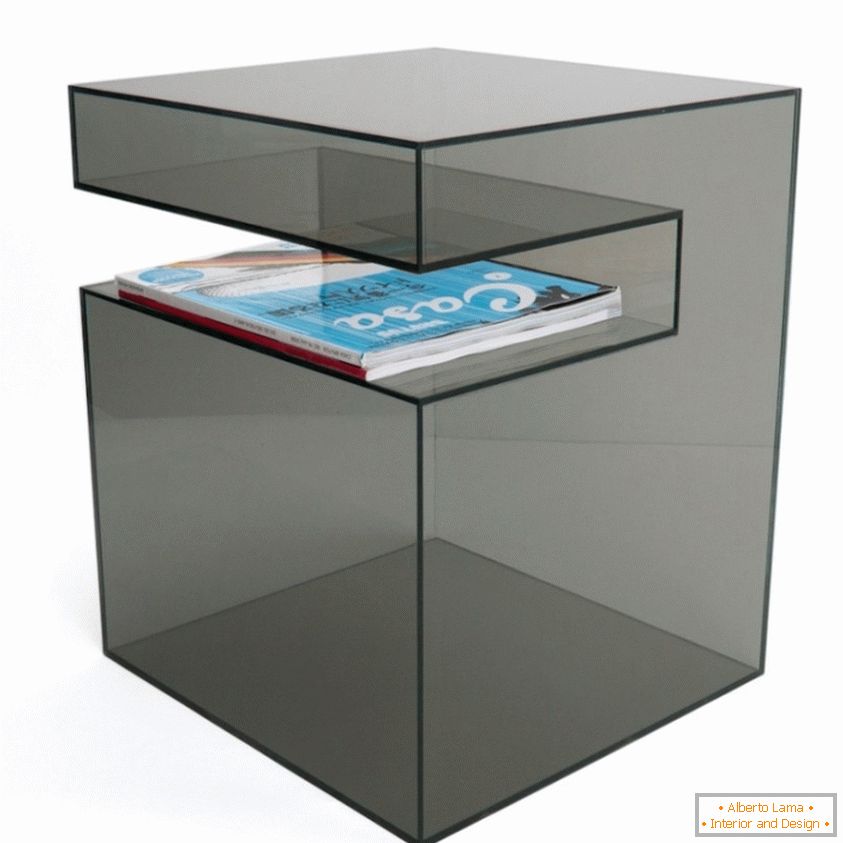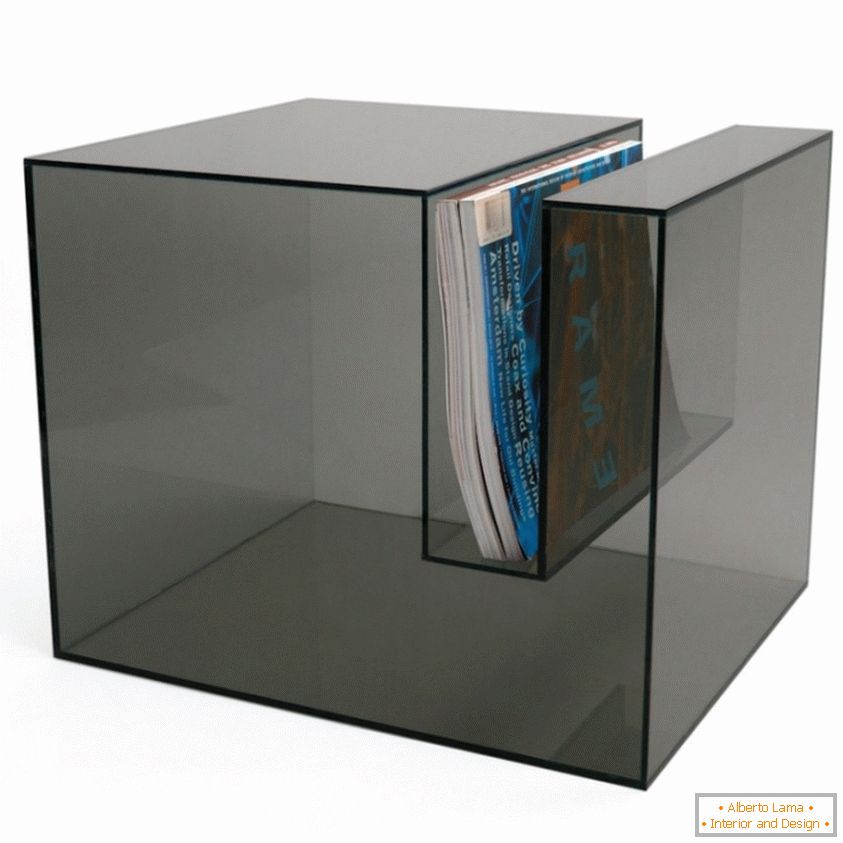 The table has a cubic shape, so it can be turned absolutely to either side, using it as an additional bookshelf or a fully functioning table. In size, it is not large enough - 37cm x 38cm x 46cm.