Today we will introduce the readers to clever ornaments and useful tricks that will give the design of your small living room a great size and personality.
A small living room may seem too heavy and cluttered. After you furnish it with all the necessary pieces of furniture, try to get rid of one or even several of them. And now add a few large decorative accents that visually enlarge the room and make it more harmonious.
Cover the walls with a darker paint, ignoring the claim that light colors visually make the room wider and higher. However, when dark colors are used, the boundaries of the room disappear, creating the same effect.
In contrast to dark walls put light pieces of furniture with inclusions of metal and reflective surfaces, such as a coffee table and a lamp in this room.
Tip:
There are several shades of black, so before painting the entire room, experiment with one wall, choosing what you like: cold or warm tones, glossy, matte or velvet-like covers. If you can not choose on your own, consult a professional for the nearest building store.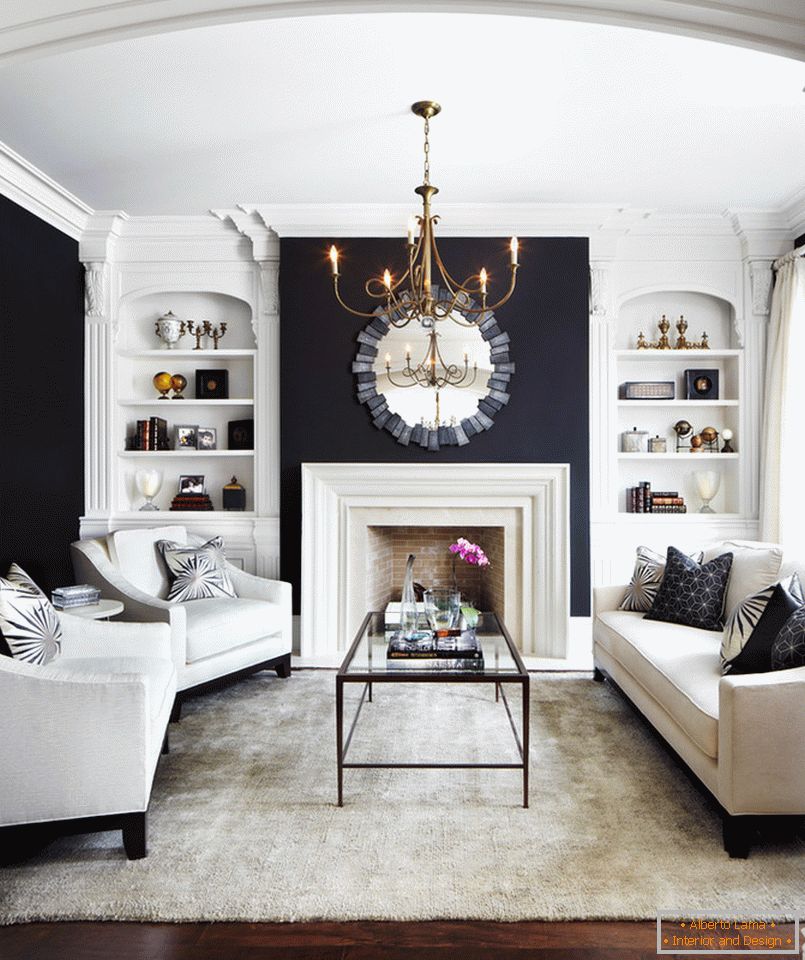 Add more details. For example, stools and ottomans look very nice in tight spaces, since they do not interfere with moving around the room and will never be superfluous with a large crowd of guests.
Tip:
If you can afford to hire decorators, order them unique hand-made padded stools. Ask them to make them soft enough to put their feet on them, but also strong enough to withstand a tray with several cups of coffee. And inside there should be a place for storing a rug or books.
If you prefer carpet floors, use a coating of durable high-quality materials. Make sure that the carpet does not look more luxurious than a sofa or ottomans.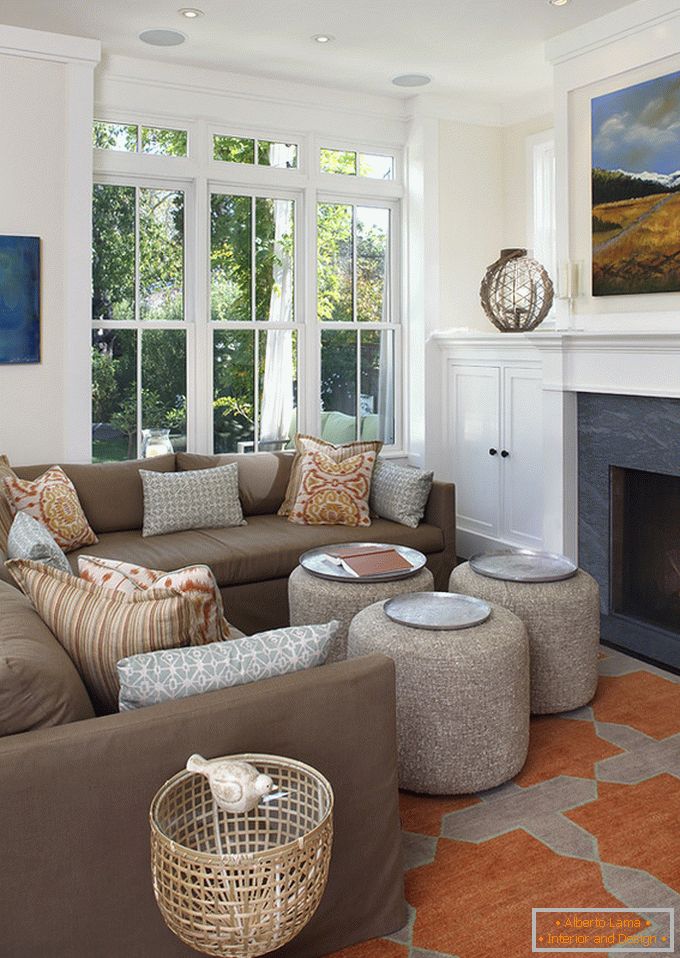 Special wallpaper. Bold ornament on the walls of a small room distracts attention from its size and gives it an interesting personality.
Tip:
This finishing material has gone a long way to perfection, so do not skimp on choosing the best wall coverings at the moment.
Another original trick is the gluing of wallpaper with a different pattern on the adjacent walls of one room. And you need to pick up patterns and colors that are not the complete opposite and do not look ridiculous. In addition, it is best to glue the wallpaper close to the ceiling.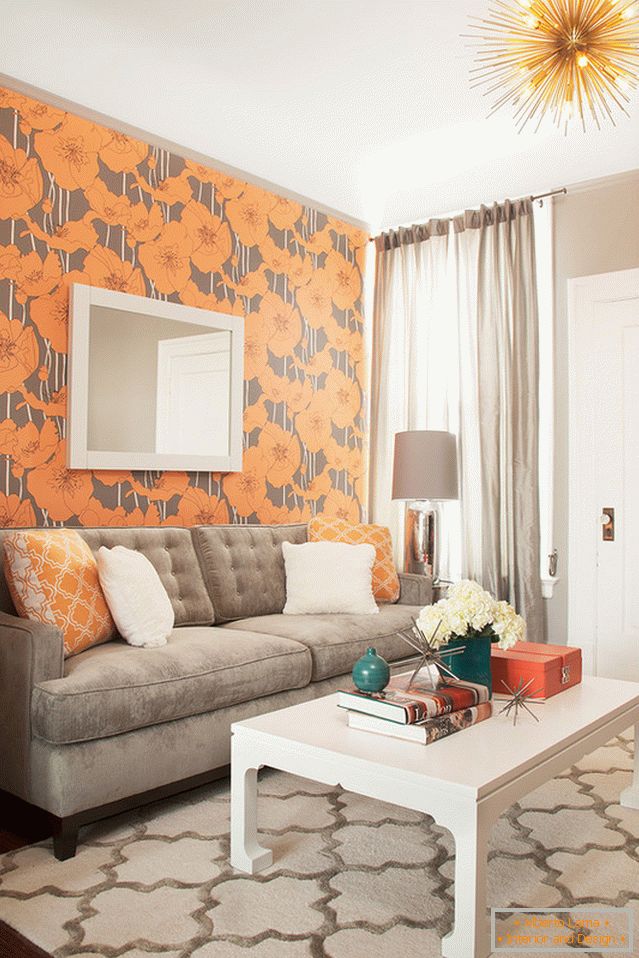 Change the furniture style. Try to replace the giant sofa in the living room with a couple of small couches that are easy to move from place to place. They take up less space and make the interior easier.
Tip:
If only one couch is able to fit in your guest room in principle, during the arrival of friends, gather all available chairs, stools and ottomans from around the house, creating a cheerful and relaxed atmosphere.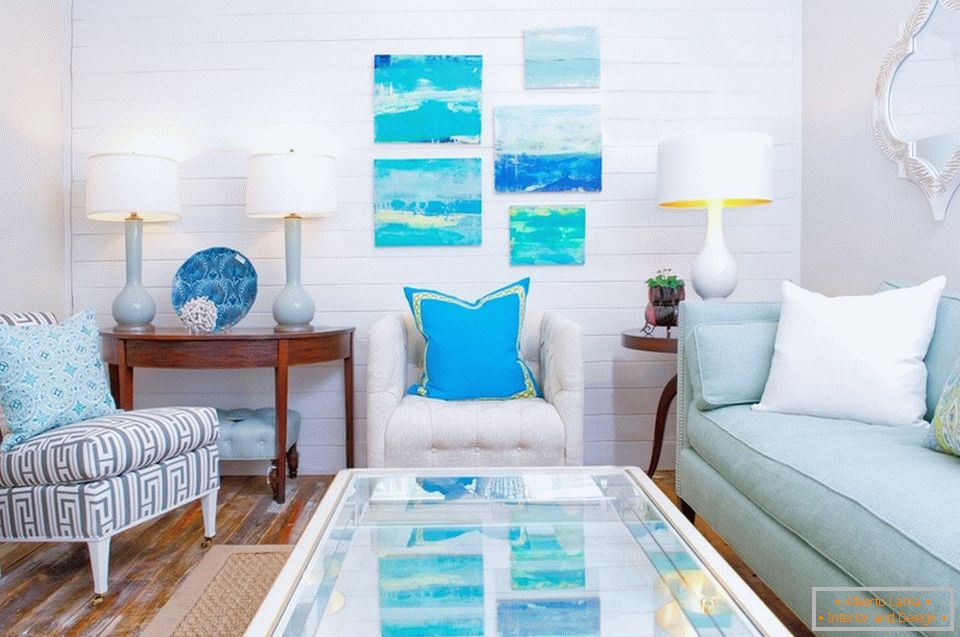 Decorate the window with an extra seat that will be a bonus to your living room. If you have a window, you can maximize the window sill and cover it with a soft mattress - even if it is not a bay window.
Under the seat, organize an additional storage space, which will never be superfluous in a small apartment. By the way, the seat should be soft, comfortable and made of quality material.
Tip:
It is much more practical to use the built-in furniture without backs, which takes up less space than regular pieces. Recently, by the way, padded stools and pillows are becoming especially popular as additional places for sitting.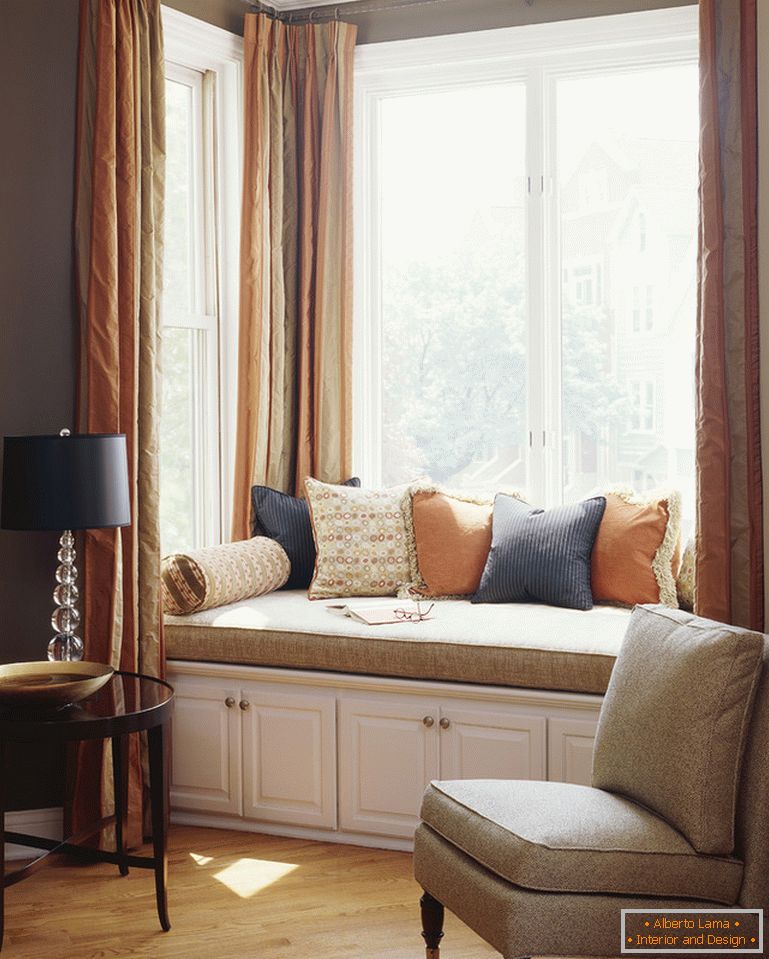 Hang your curtains under the ceiling. Any curtains, draperies and blinds, attached directly to the ceiling, visually make the ceiling higher, and the cornices located just below draw attention to the drapery, making the room more elegant and cozy.
Tip:
Use vertical strips to emphasize the height of the space. True, in this case, such an effect will give only a drawing with a wide band.