In Bangkok, Thailand, the local project company Openbox in 2013 implemented an interesting project on the verge of architectural hooliganism. We hasten to tell our readers about Garage Of The Bears - Garage of Bears.
A bit of background - the company was approached by a regular customer, a young entrepreneur with a request to come up with something on a tiny stretch of newly acquired land, and stressed about the non-profit orientation of the venture, most importantly, that it was fun.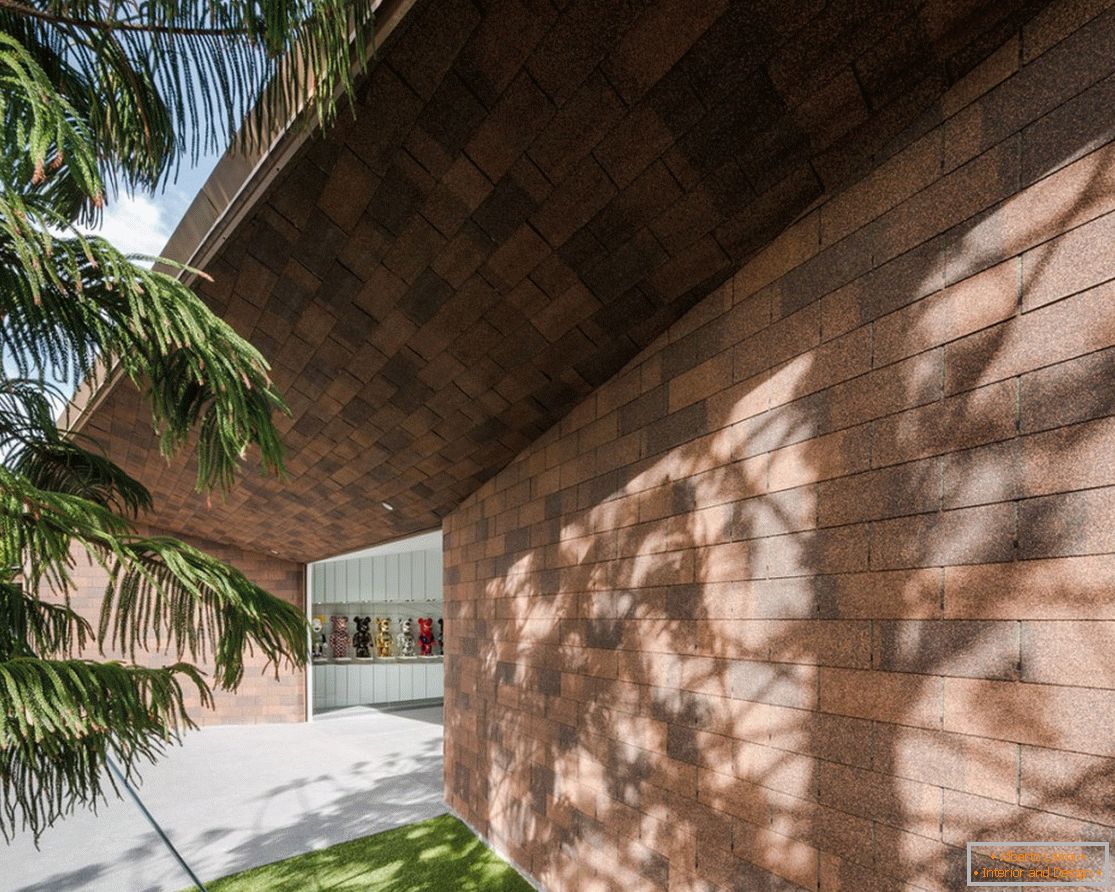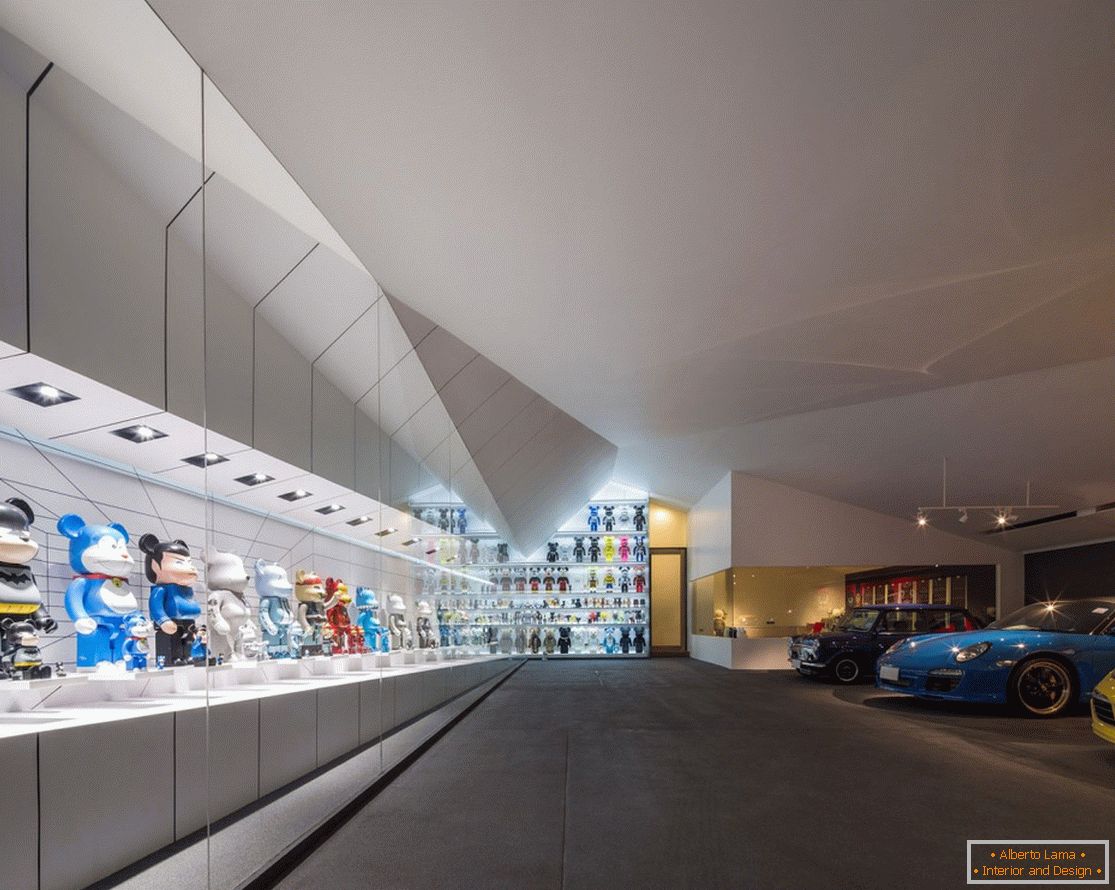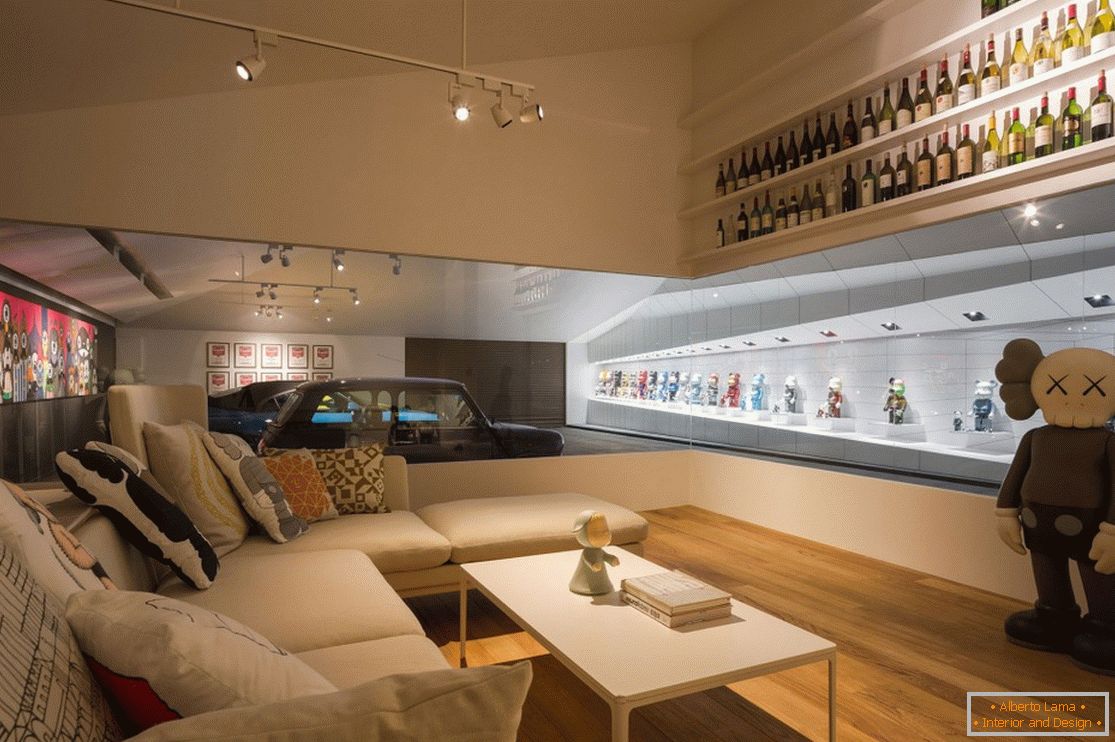 After studying the initial data, a simple decision was made to build a monolithic reinforced concrete structure occupying 70% of the area allocated. The premises provided for the exposition of rare cars belonging to the customer, the location of other exhibits, a place for the reception of guests and a wine cellar.
The form was created by reacting to the surrounding landscape, while forming an amazing and impressive inner space. The entrance to the building is visible from the family home ownership, so for the sake of parents it was decorated more than modestly - minimal decoration with clinker tiles.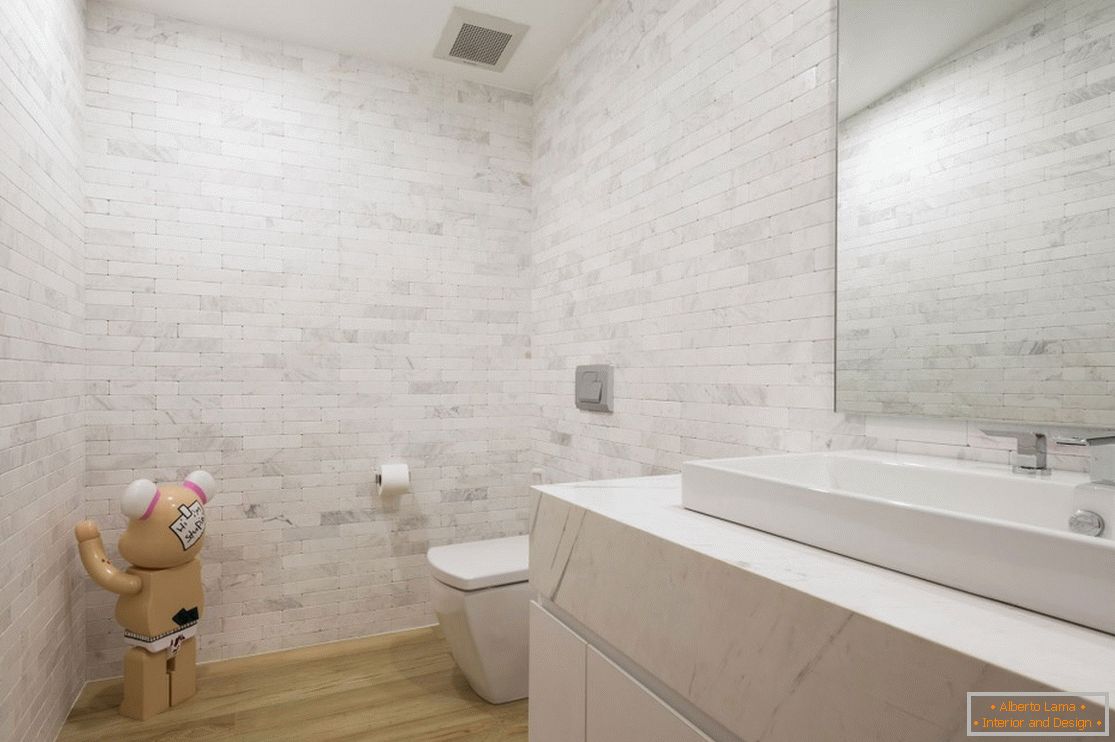 The development of landscape design was limited to the breakdown of an even lawn and the planting of several pines.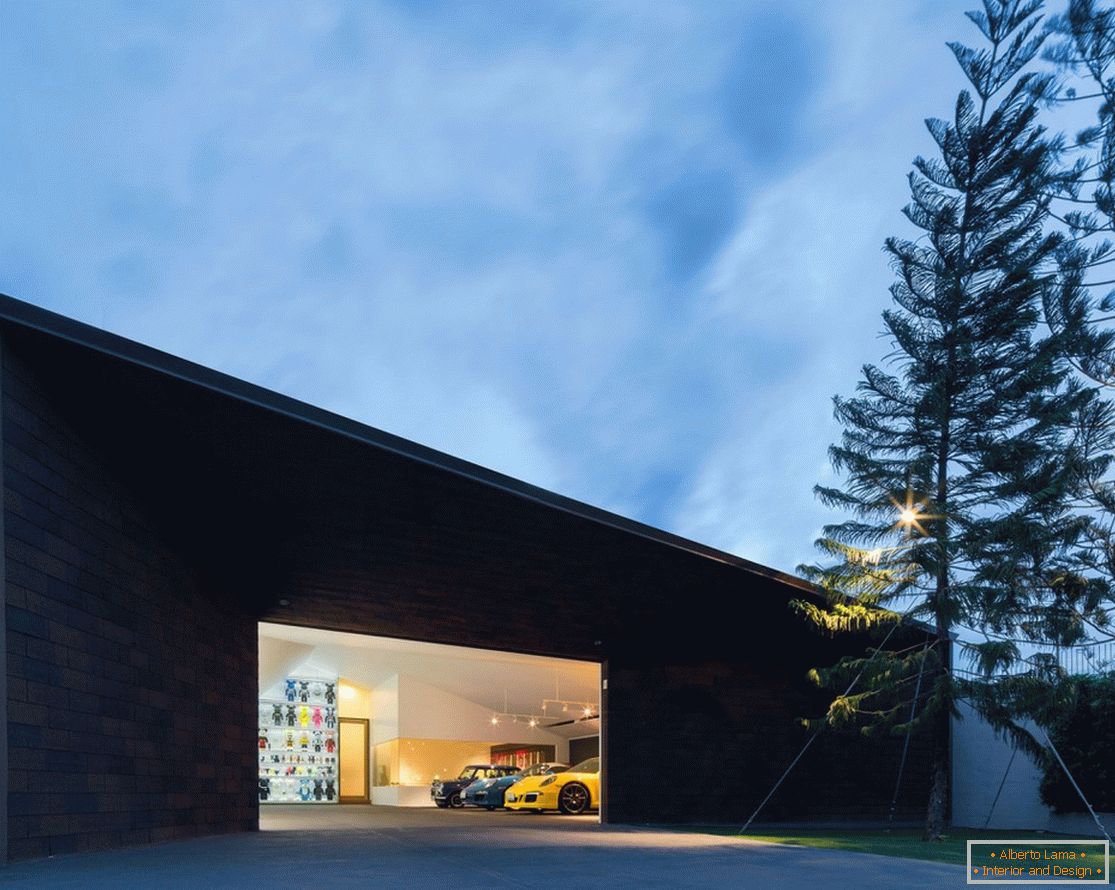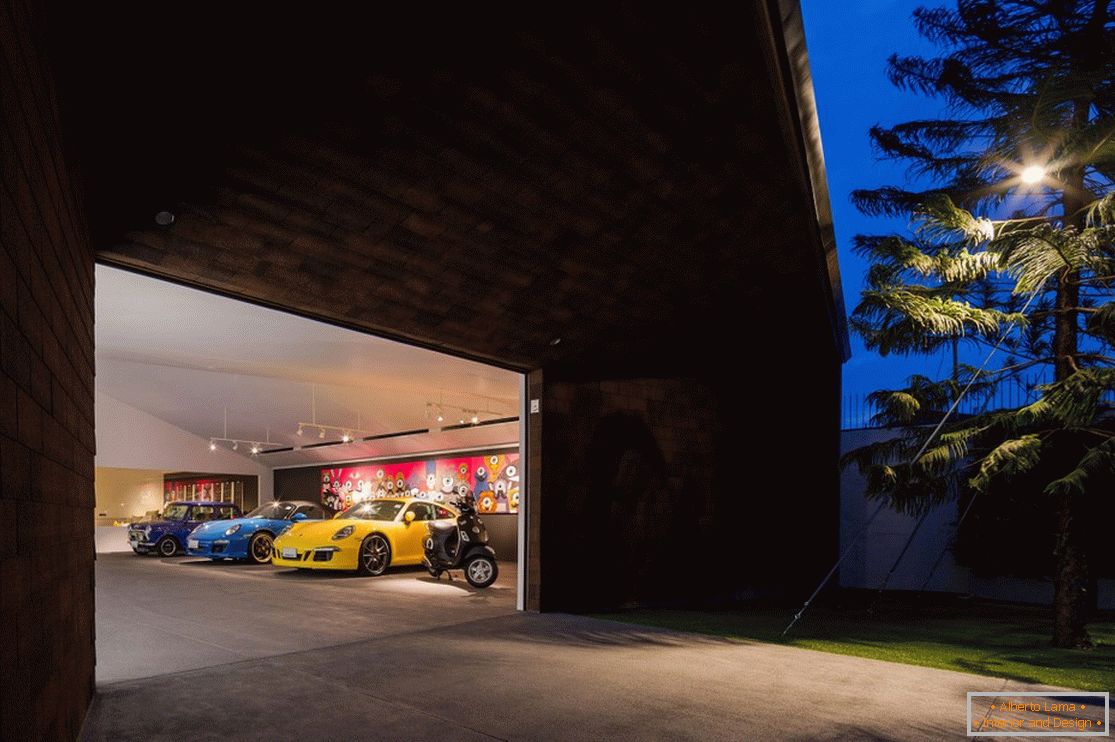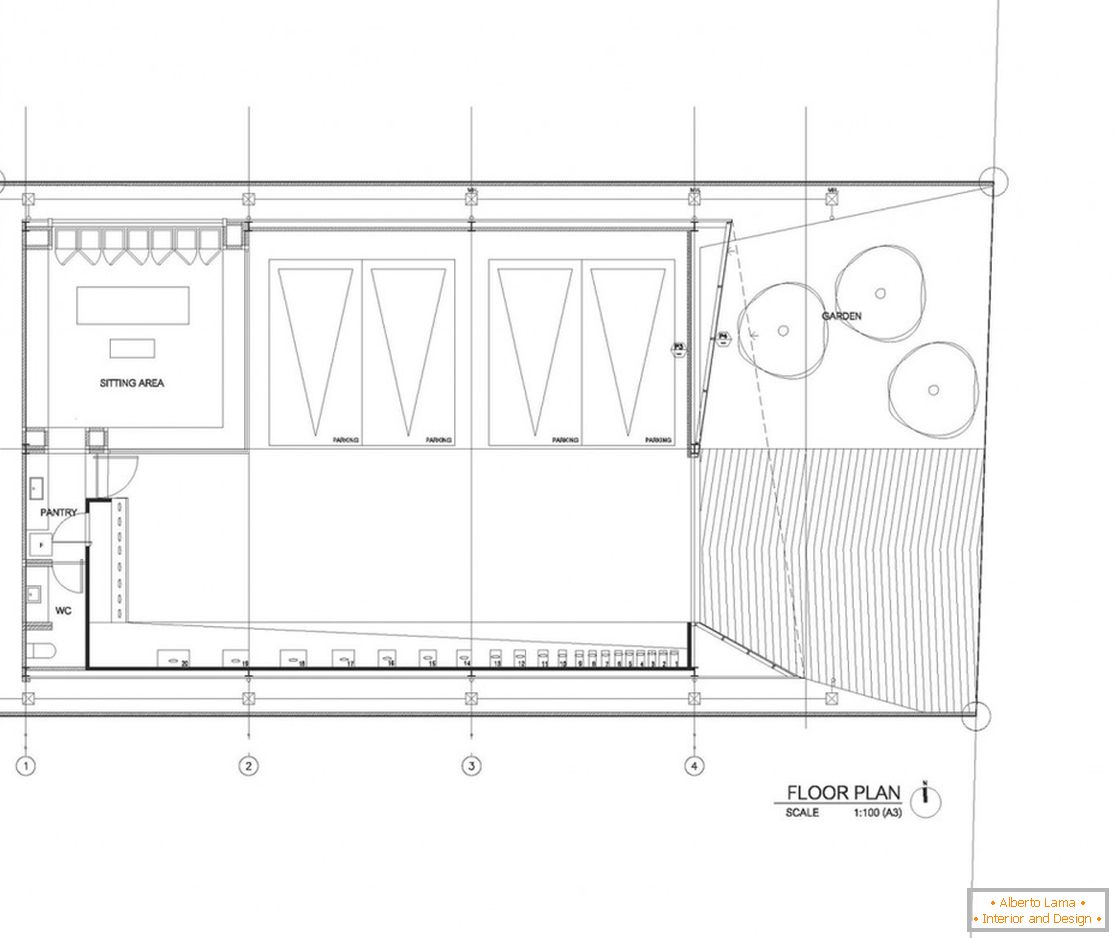 In the interior, starting from the entrance gate, the ceiling gradually slopes towards the rear wall. On the left, a dynamic art object is created to demonstrate the pride of the owner - Be @ rbrick. On the right, parking for cars and an exhibition of painting are organized. At the very end is a small living room with a collection of wines.
The whole structure was assembled from independent components - they fully characterize the way of life of the crazy client.