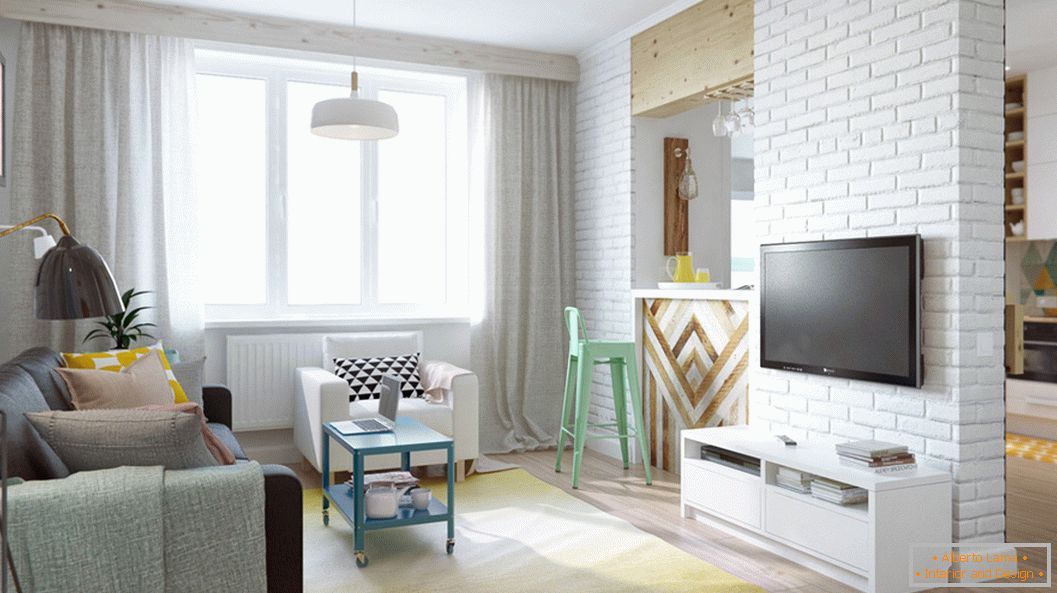 We want to tell you about how to create a beautiful interior of a small apartment by the example of a unique project developed by Moscow designers, embodied in soft pastel colors. This is a virtuoso solution to the problem of combining beauty and convenience in a small area.
The presented dwelling is really small: only 45 square meters. The architectural design contains some elements of loft style: this is indicated by colored brickwork, restrained monochrome colors, materials with the texture of natural wood.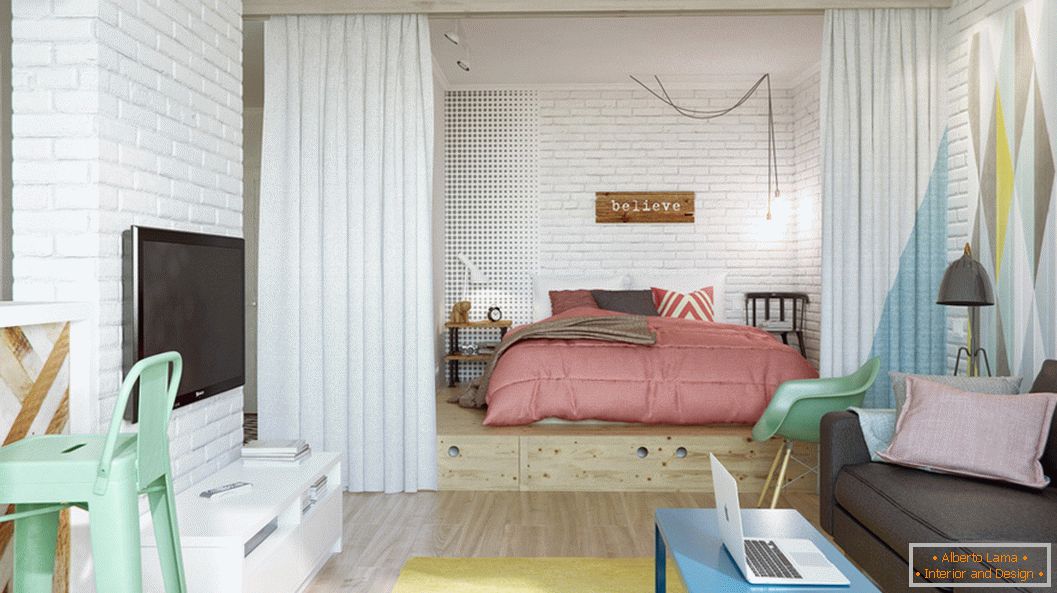 The small size of the room forced designers to come up with a compact storage system, which ensured the maintenance of a general sense of freedom. The bed is placed on a small raised platform to visually separate the bedroom from the living room and offer an extra space where you can store things. At the same time, the absence of unnecessary partitions allows the living room, kitchen and bedroom to smoothly move into each other, and delicate air colors create a positive attitude.
Simplicity and elegance go hand in hand, leaving the impression that this lovely apartment is a quiet haven in the midst of the raging outer world. Bright, but gentle colors in combination with a wooden countertop add cosiness to a small kitchen.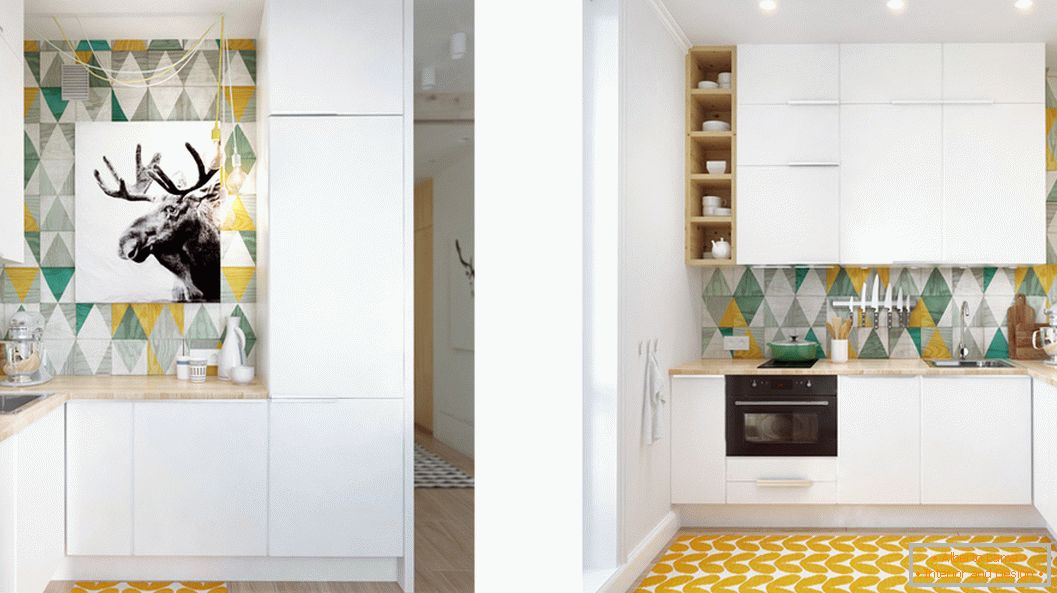 The dining area, simulating the coffee house, gives refinement to a rather modest interior. Stylish bar stools complete this non-standard move.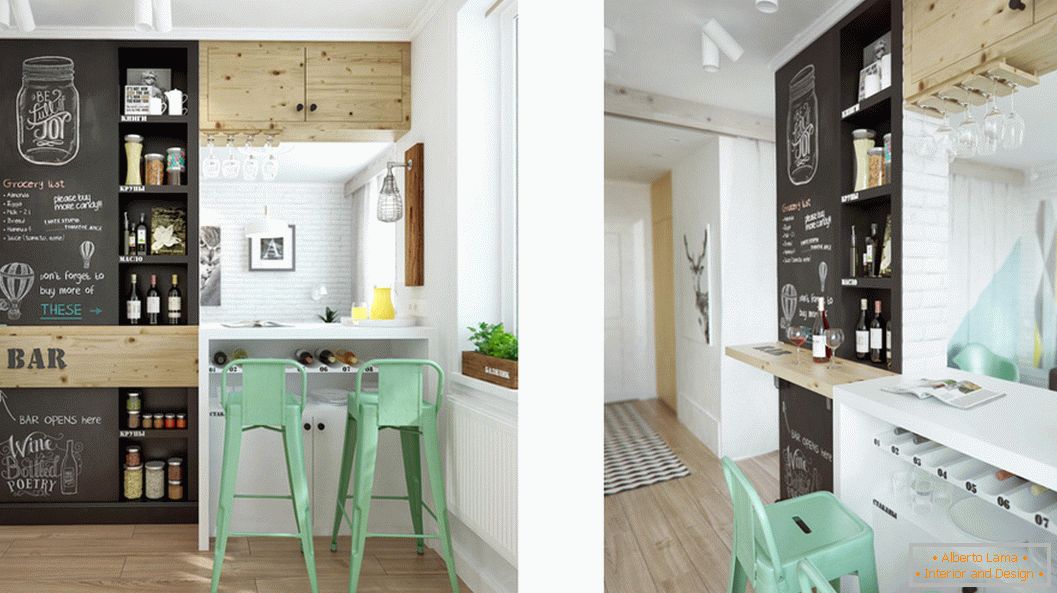 On the balcony of the seat are made of repainted army boxes, which can be used as storage space.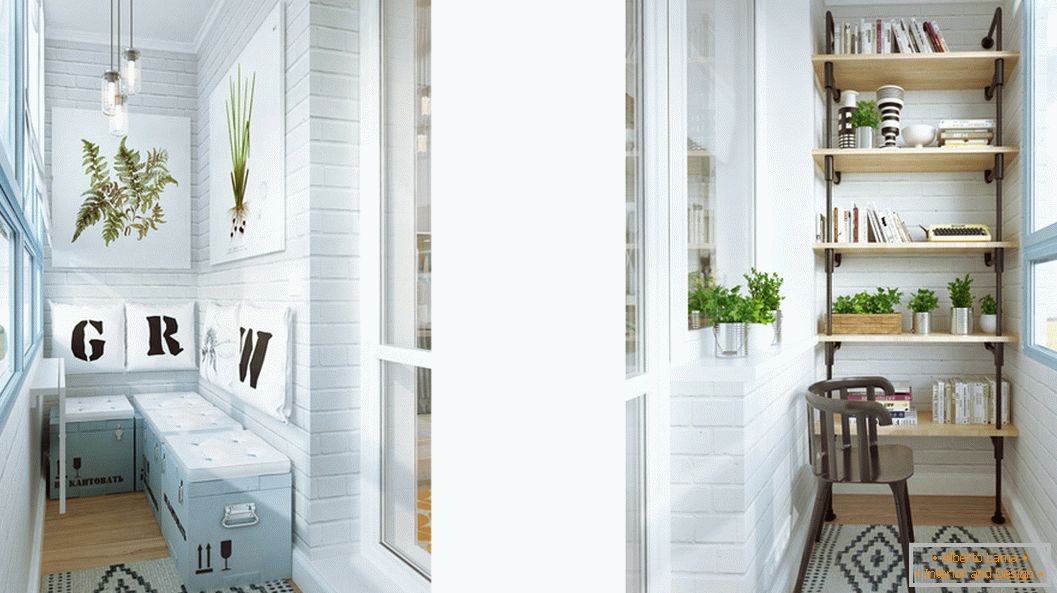 In the bathroom, everything is decorated, too, in a common trend for this project, but the crossword on the wall and the black floor tile in the form of honeycombs bring a note of originality here.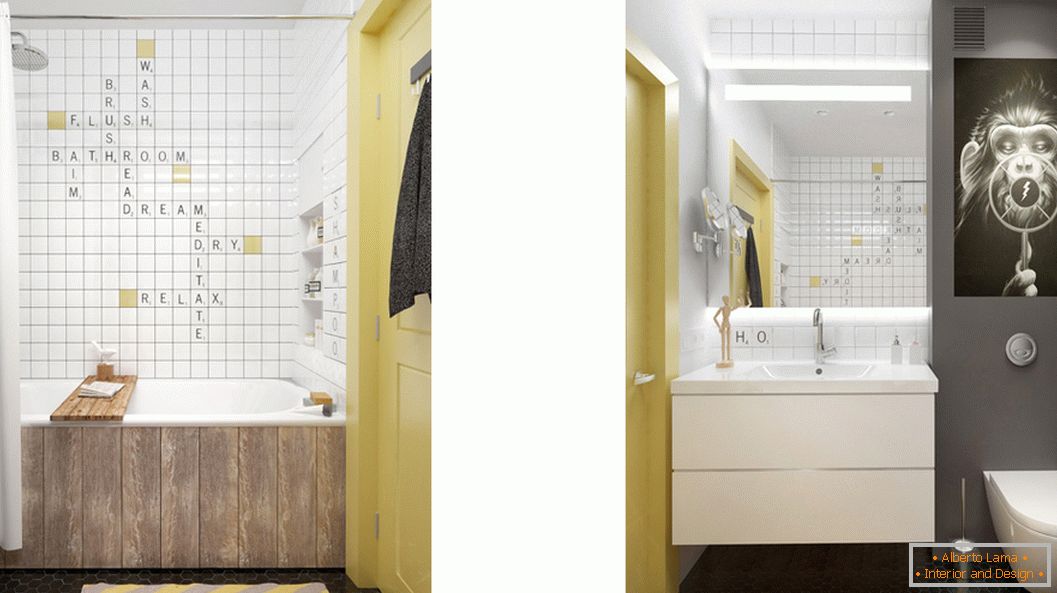 According to the authors, this ultramodern design is more suitable for a romantic young woman, for whom it will be cozy and comfortable.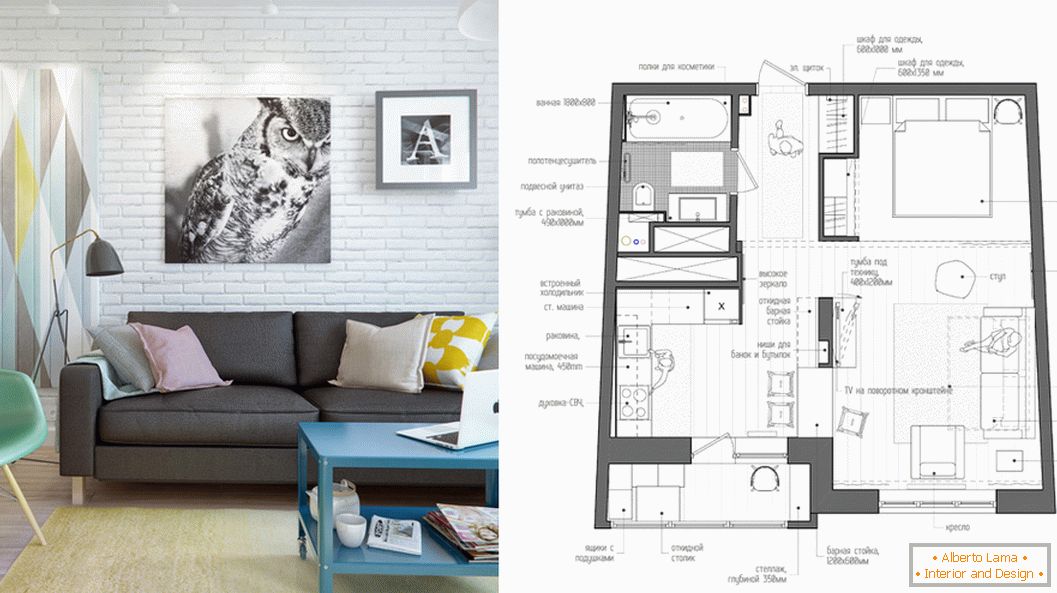 Materials courtesy of Int2 architecture studio (Moscow).