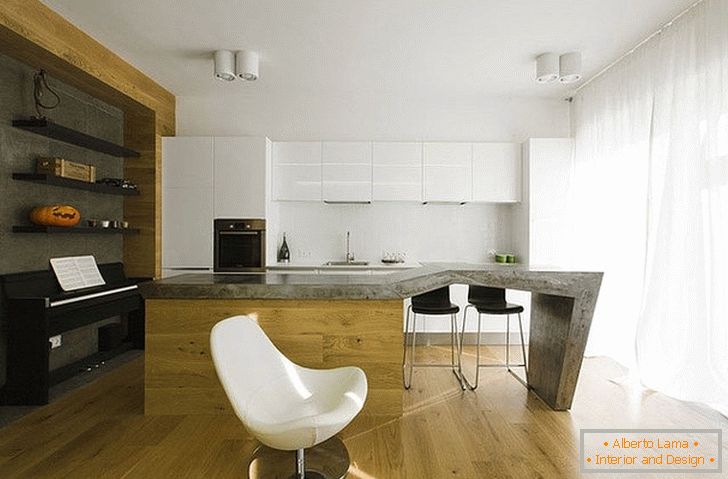 Welcome to the apartment, where the minimalist furniture arrangement is charmingly contrasted with expensive finishing materials and decoration. This small studio, located on the 24th floor of a newly built residential building in Moscow, was specially designed by Za Bor Architects for his family. The idea was to create a simple and elegant apartment, reflecting the way of life of the owners.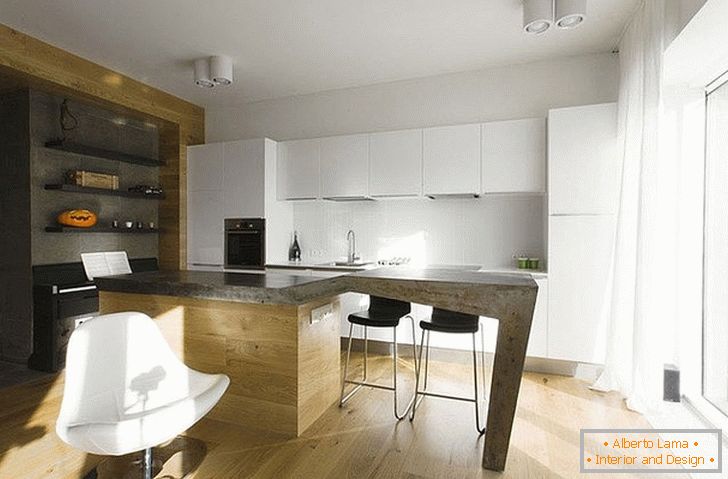 Interestingly, according to the architects, despite a rather modest budget, they still developed several non-standard furniture design projects. For example, according to the plan of the customer, in the kitchen there should be a contrasting black bar counter. However, after a thorough market research, it became obvious that it would be more convenient to make it to order. The sleeping area and the rest area are gracefully separated by mobile laminated partitions, which, if necessary, are completely hidden in the false wall.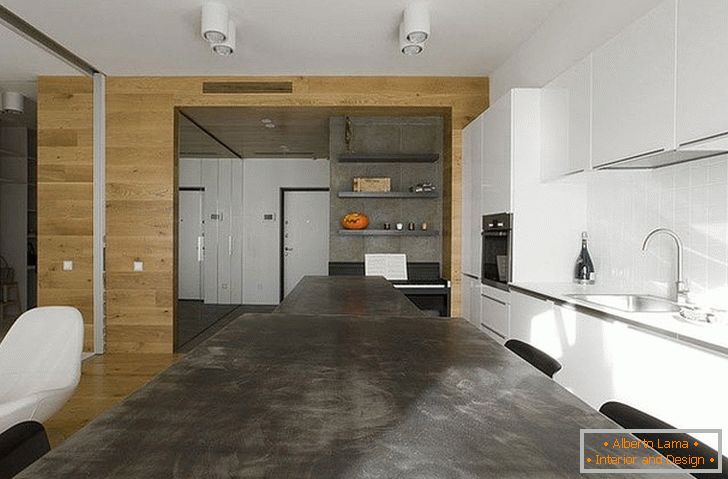 Above the bed were two silhouettes of animals, made of black cord, in the form of a hare and giraffe. They symbolize the owners of the house. Most of the warehouses are cleverly hidden not only from the eyes of the guests, but also from the inhabitants of the house. The proportionally placed light, a window-showcase and a competent game with white tones allowed to visually enlarge the rooms. The overall atmosphere of the apartment exudes a refined style of minimalism, but at the same time emphasizes the class and sense of style of the owners.