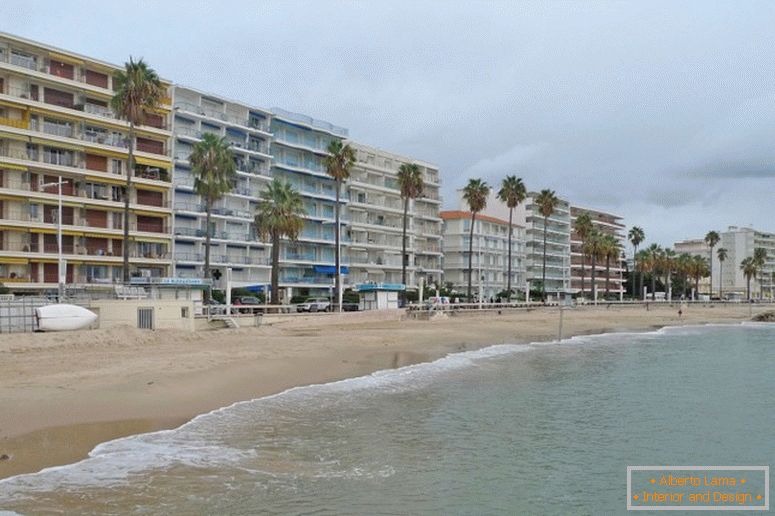 Although, by definition, all people are equal, but each of us has different opportunities. And with the apartments: there is a spacious apartment, and next to a small room. But this has long ceased to be a problem for modern designers. And the apartment Fun House on the Mediterranean coast in France - the best proof of this. 
Since the apartments are rented out for the beach season, the customer asked the rooms to be arranged so that most of them were overlooking the sea. The task is not easy. To appreciate the entire degree of mastery of architects, housing should be considered in an original way, starting with the balcony, and not from the front door, as usual. Imagine how you sit on the terrace in a cozy wicker chair, and ahead of the vast water spaces. A light breeze and the warm rays of the sun gently caress the skin.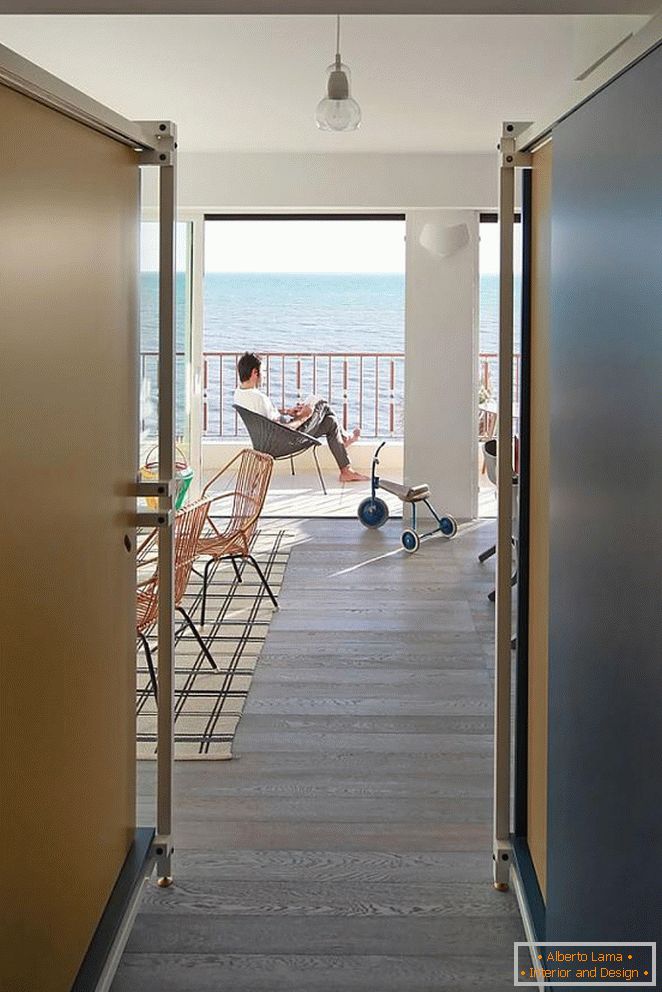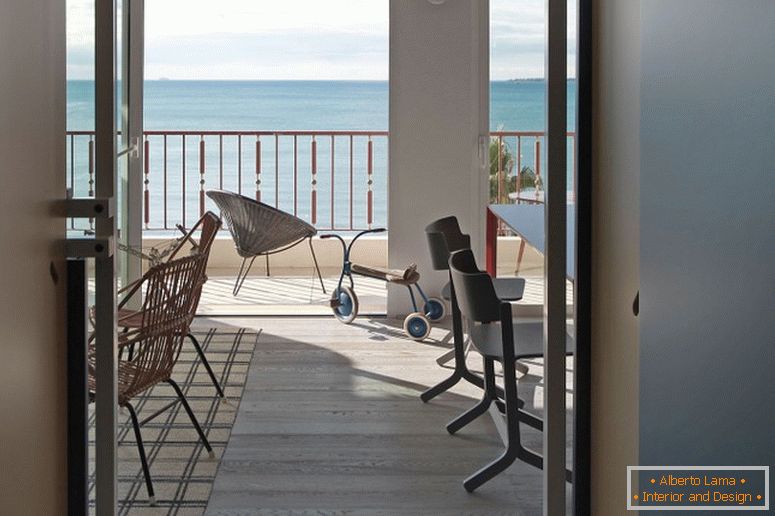 To eat, do not go far. Just a few steps, behind the glass partition is a small living room in gray tones, a blue kitchen and a brown dining corner. Always a win-win option: to separate one space to use different color solutions. No barriers, and most importantly - all the same turquoise outside the window!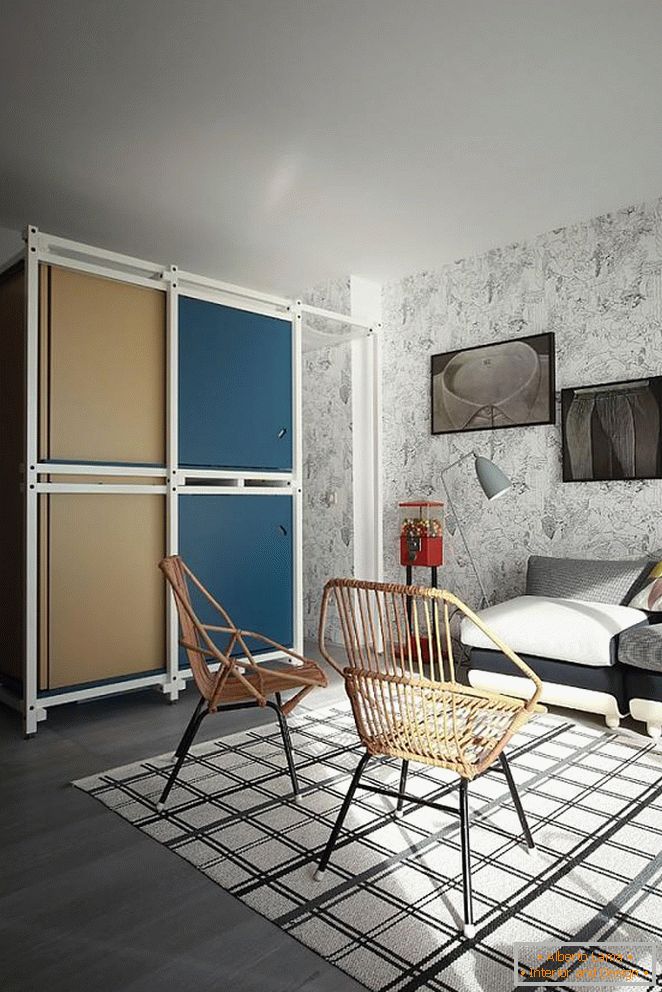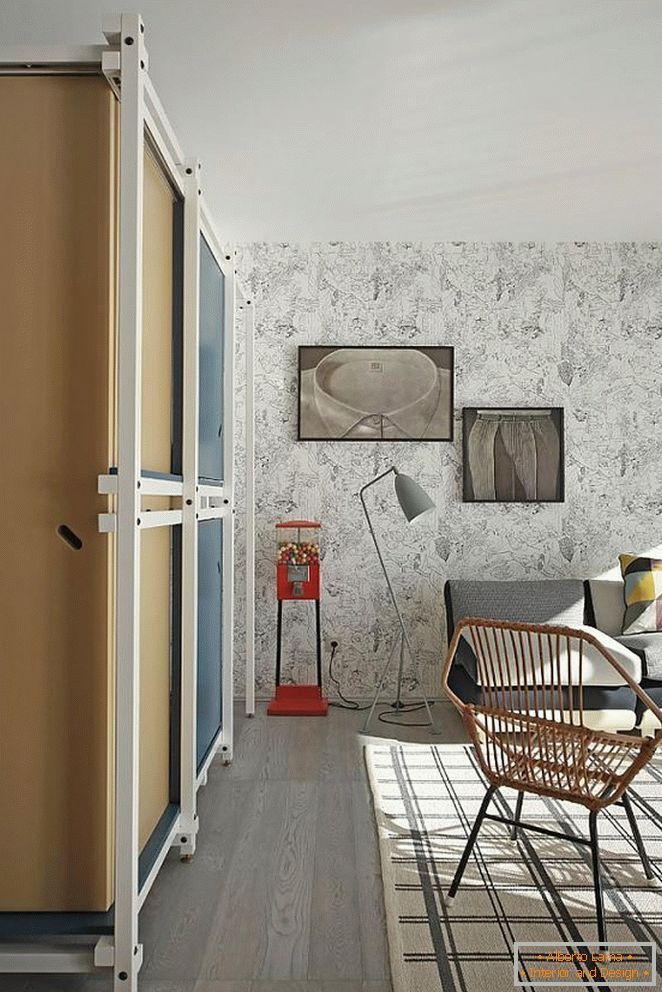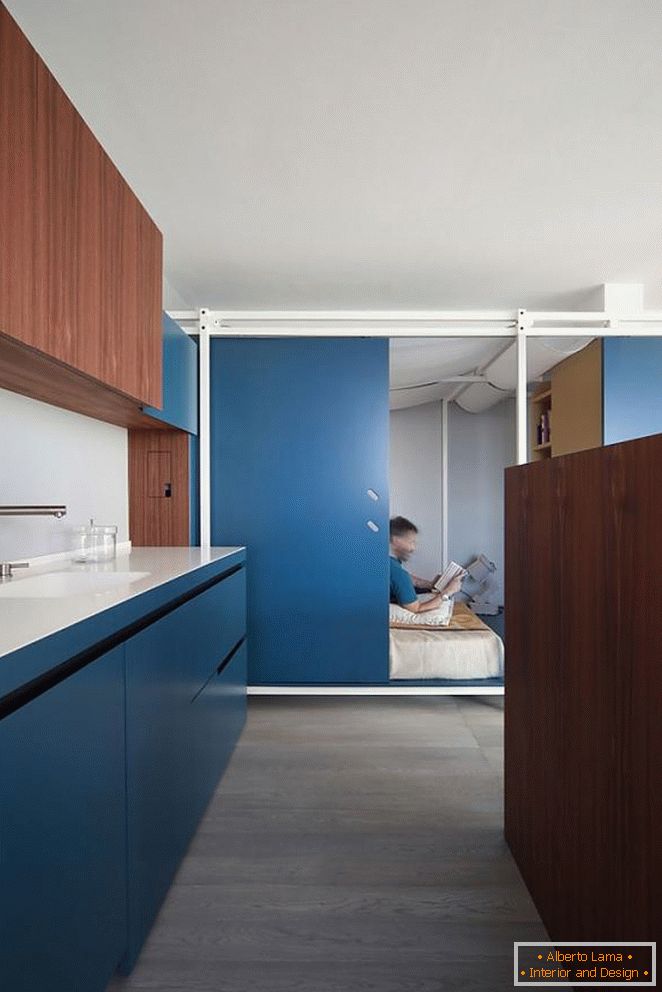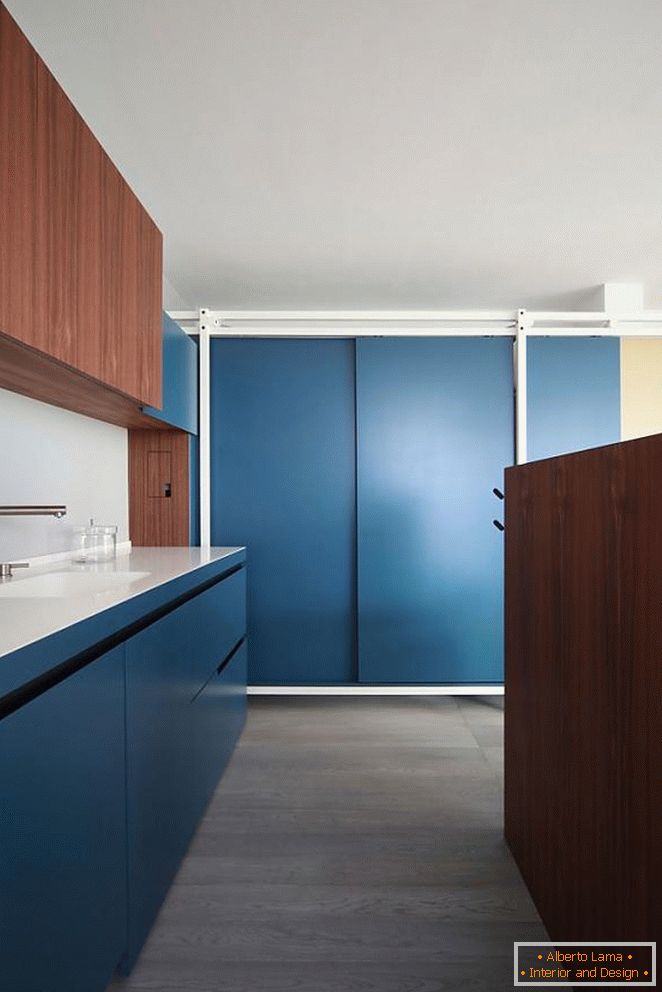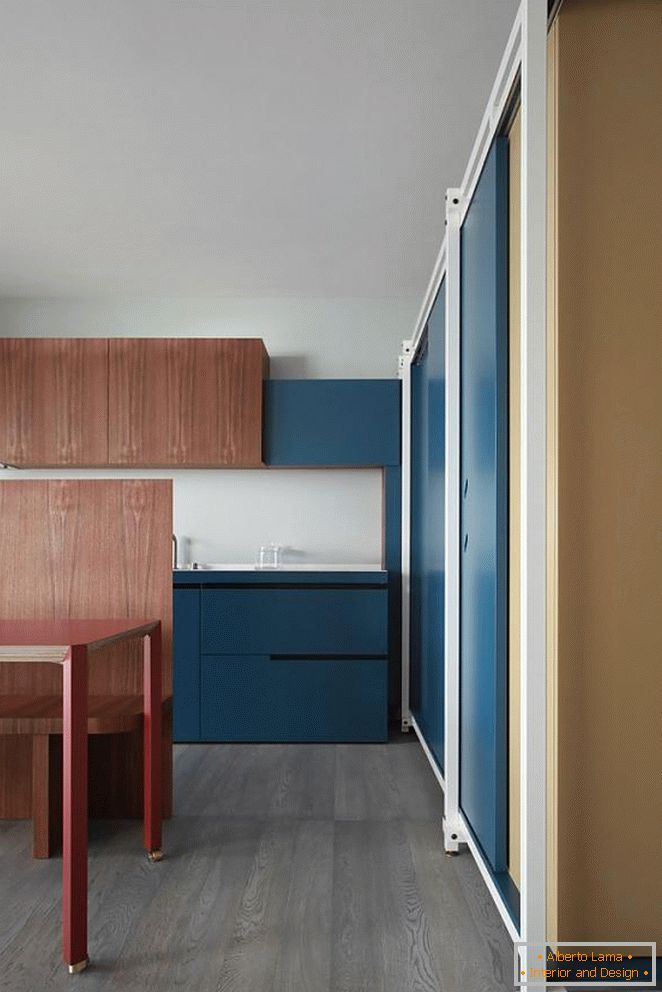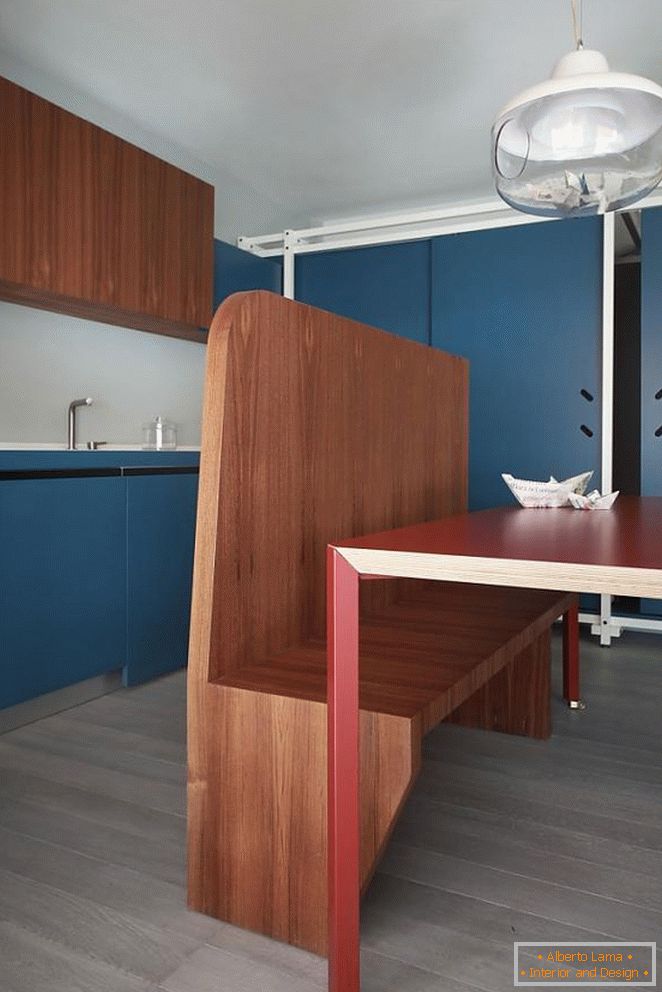 Bedrooms Fun House - there are only two of them - it's just a miracle of engineering! First, they can appear and disappear, as they are folding structures of metal and wood. Secondly, three of the four walls of the room are transformed into cabinets and bookshelves. Instead of doors, sliding panels, so that if desired, you can easily enjoy the same landscape.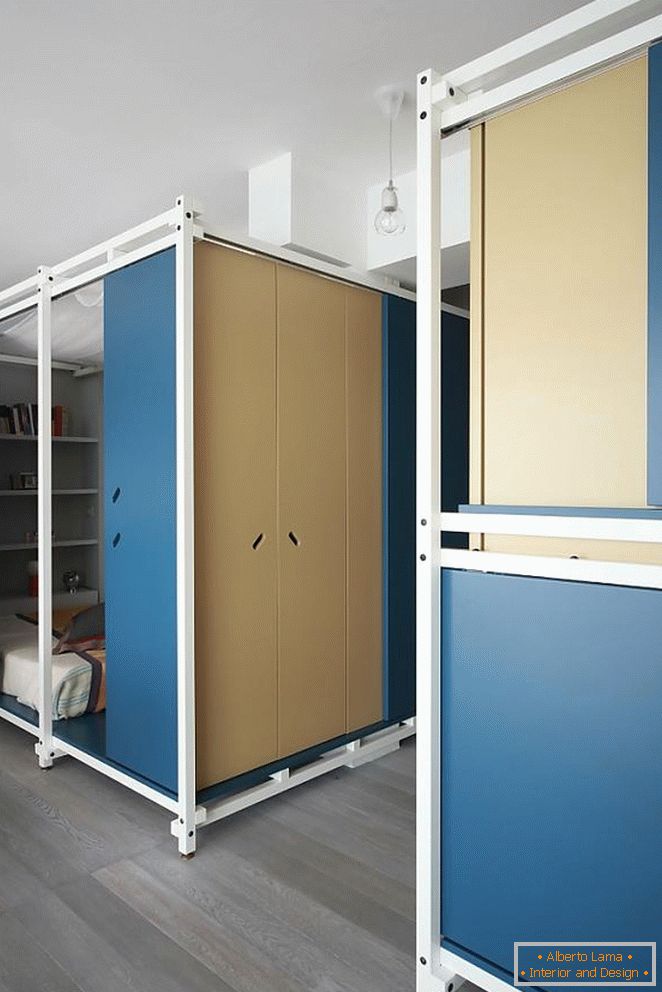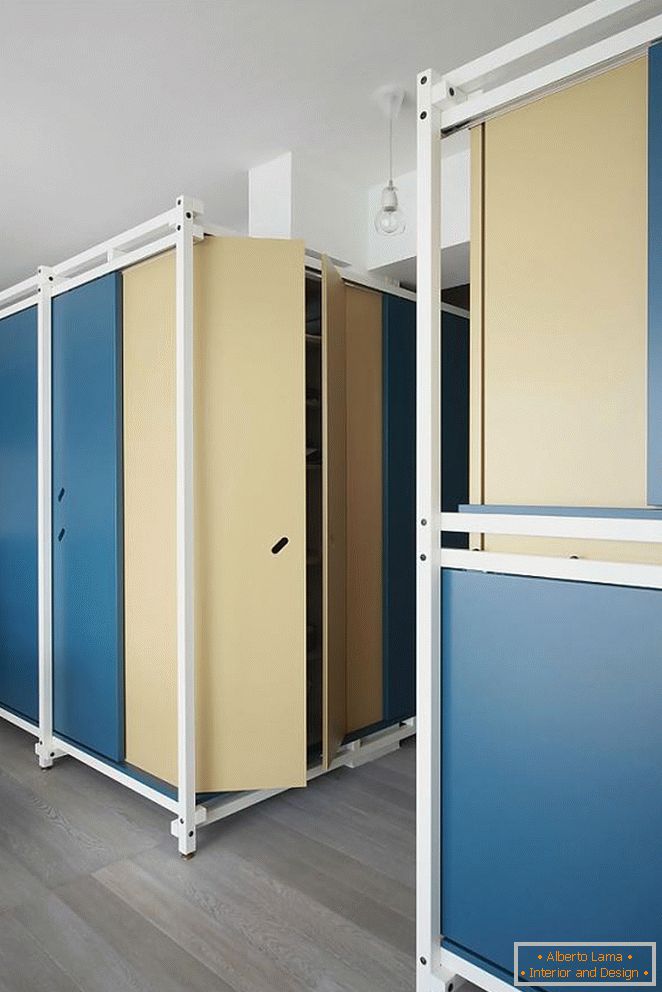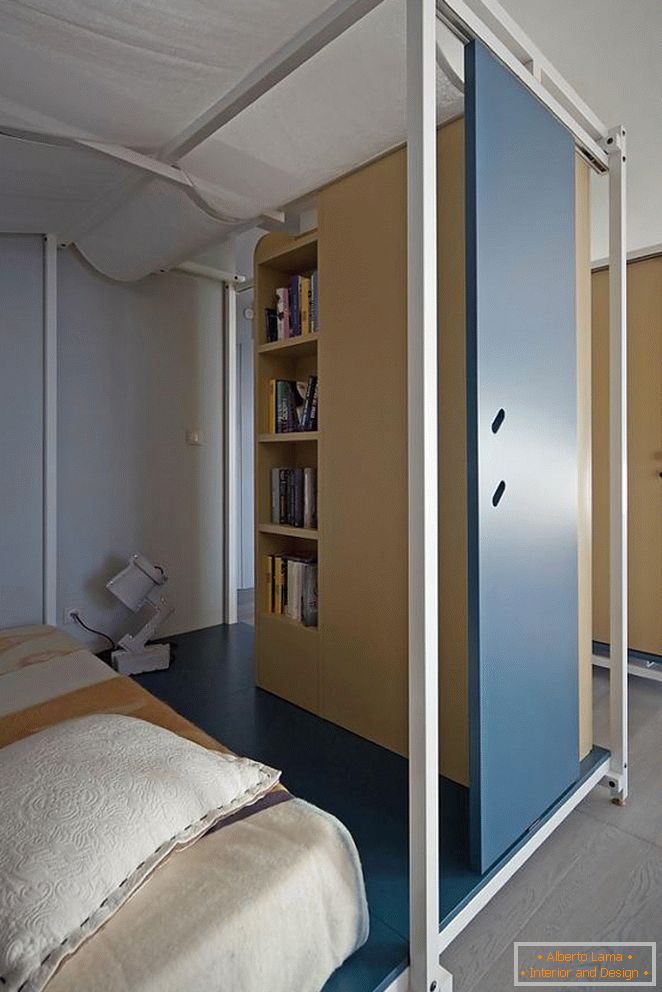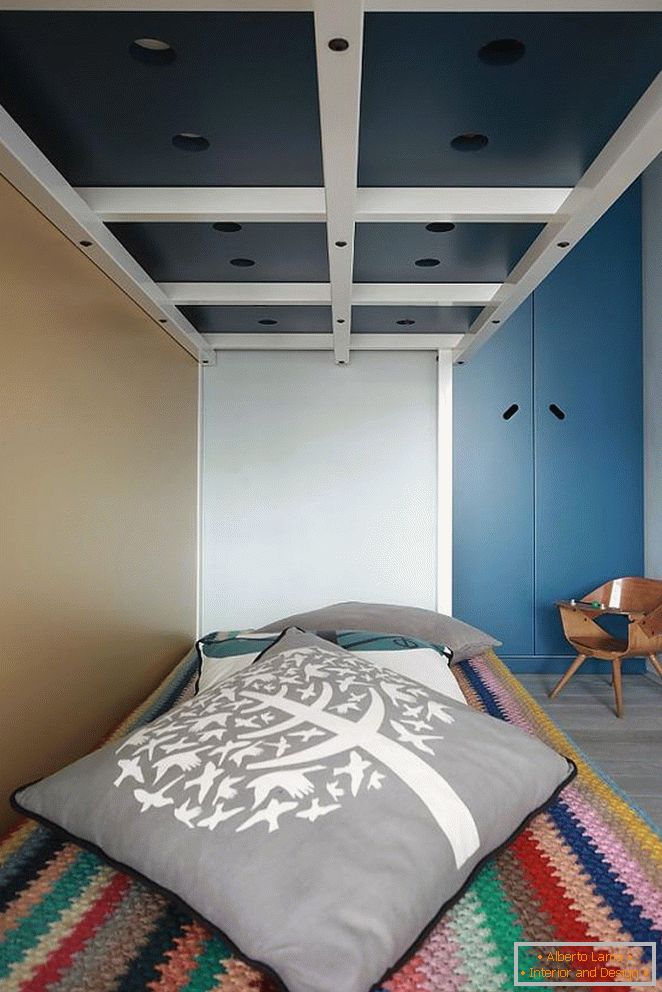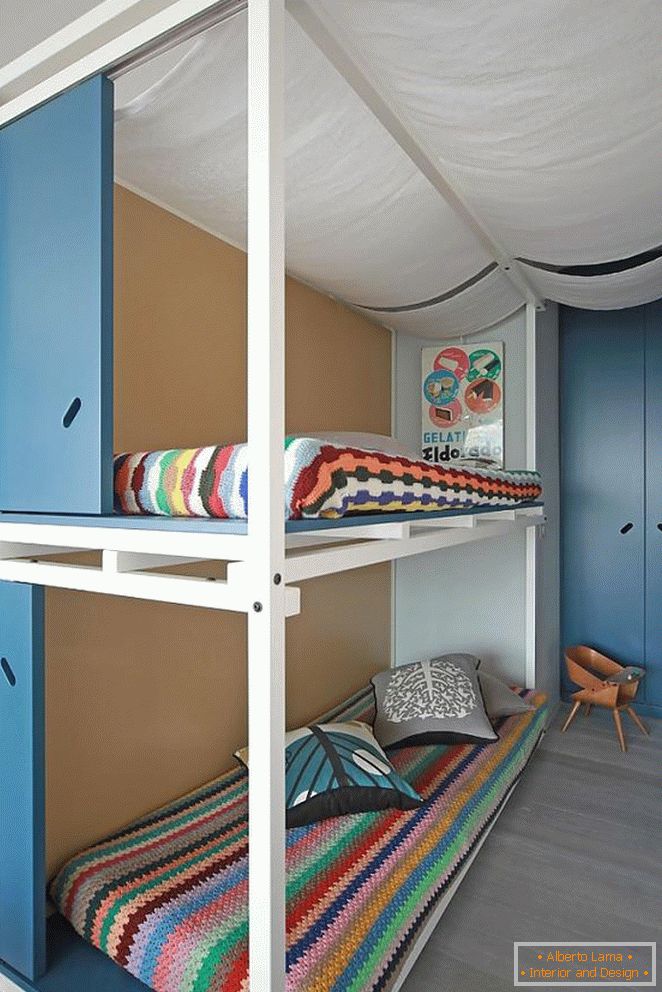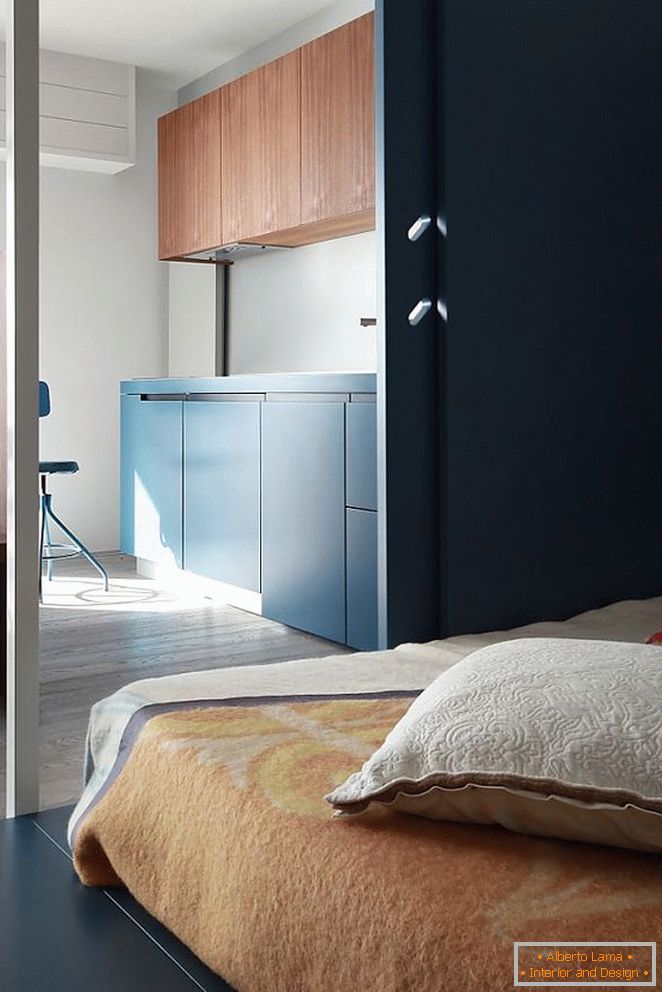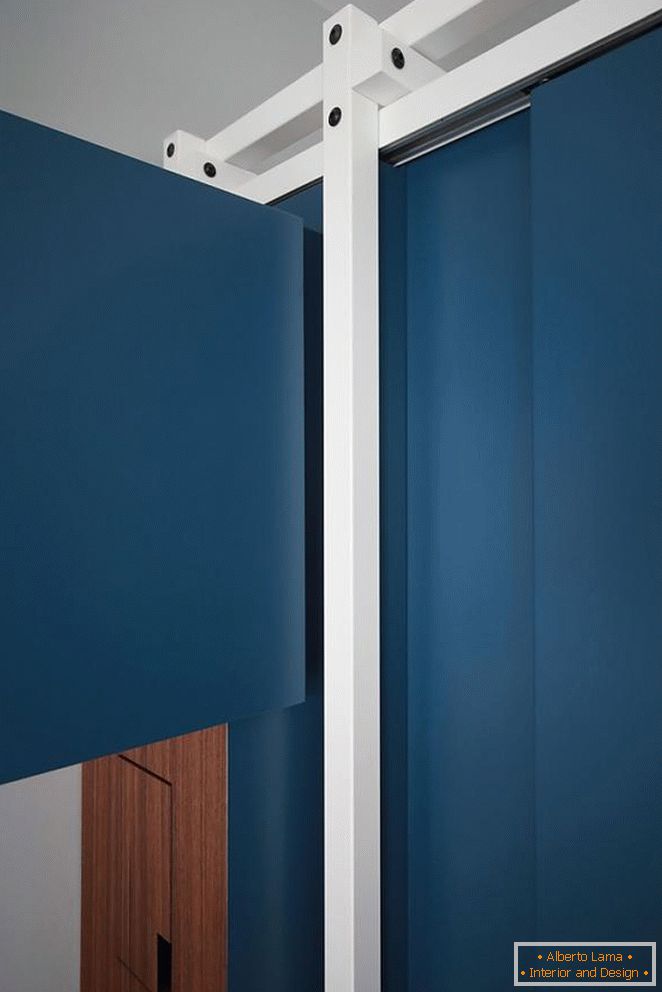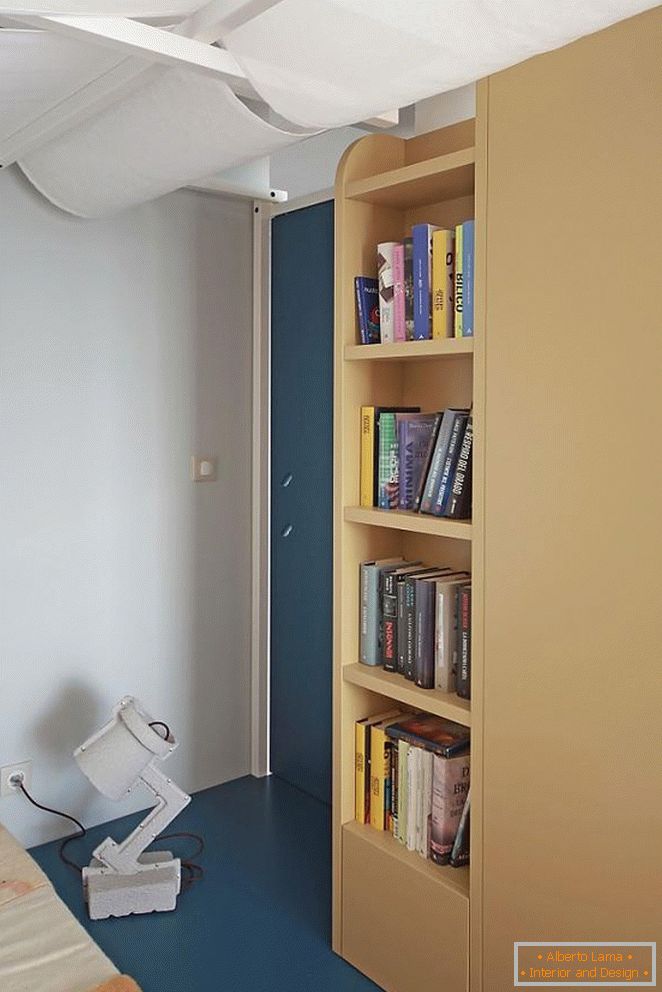 In the bathroom, too, the sea, but already on the wallpaper. It completes our unusual excursion, as it is the nearest room to the front door. It is very convenient if you suddenly want to refresh yourself after jogging or evening walks.