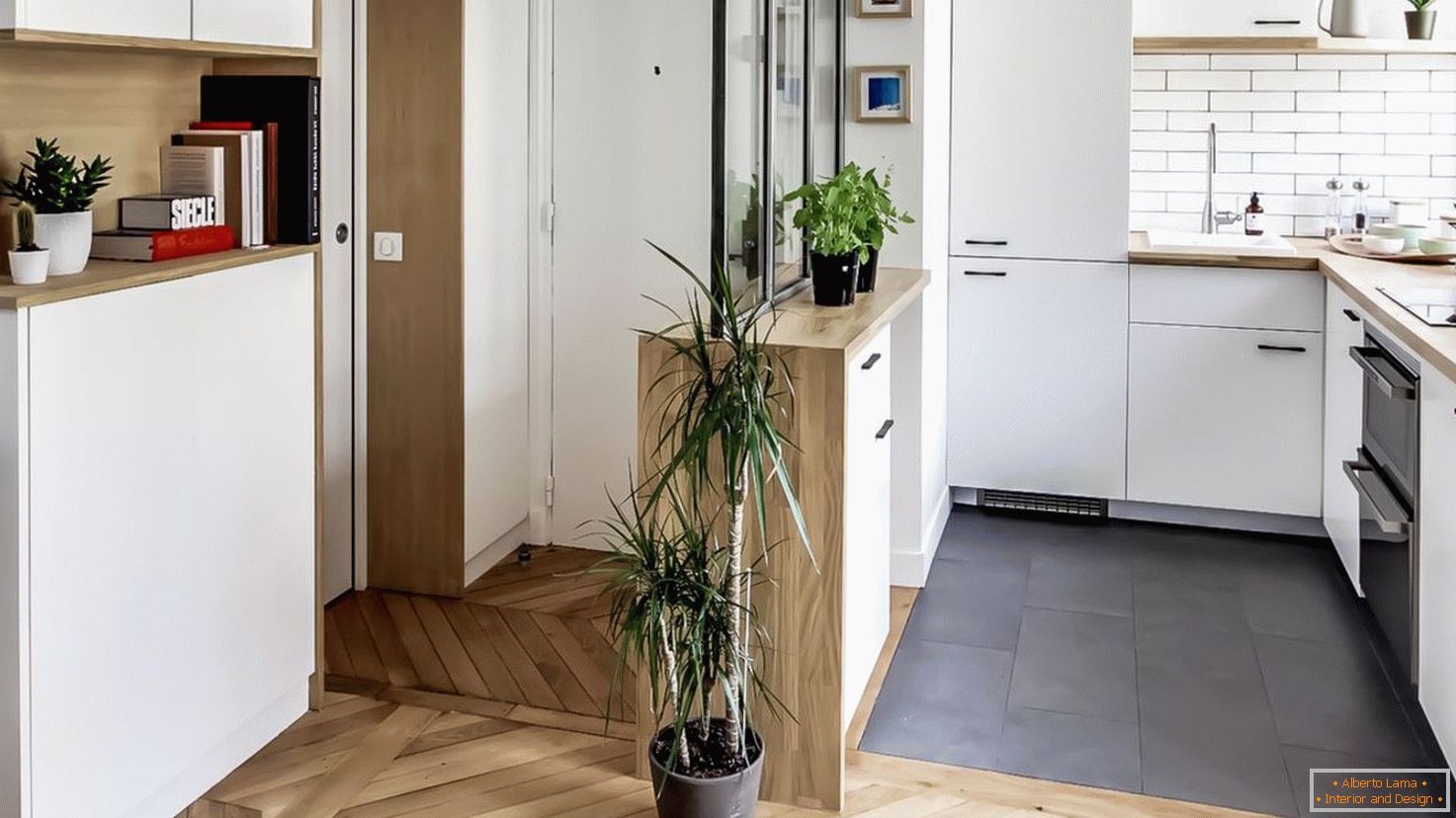 Interior of a small apartment from Pierre Petit
It is not easy to design the interior of a small apartment. However, the designer Pierre Petit managed to cope with this task brilliantly and to reconstruct a small-sized dwelling with an area of ​​only 38 square meters. As a result, it has a living room, two full bedrooms, a dining zoo, a kitchen and a small bathroom.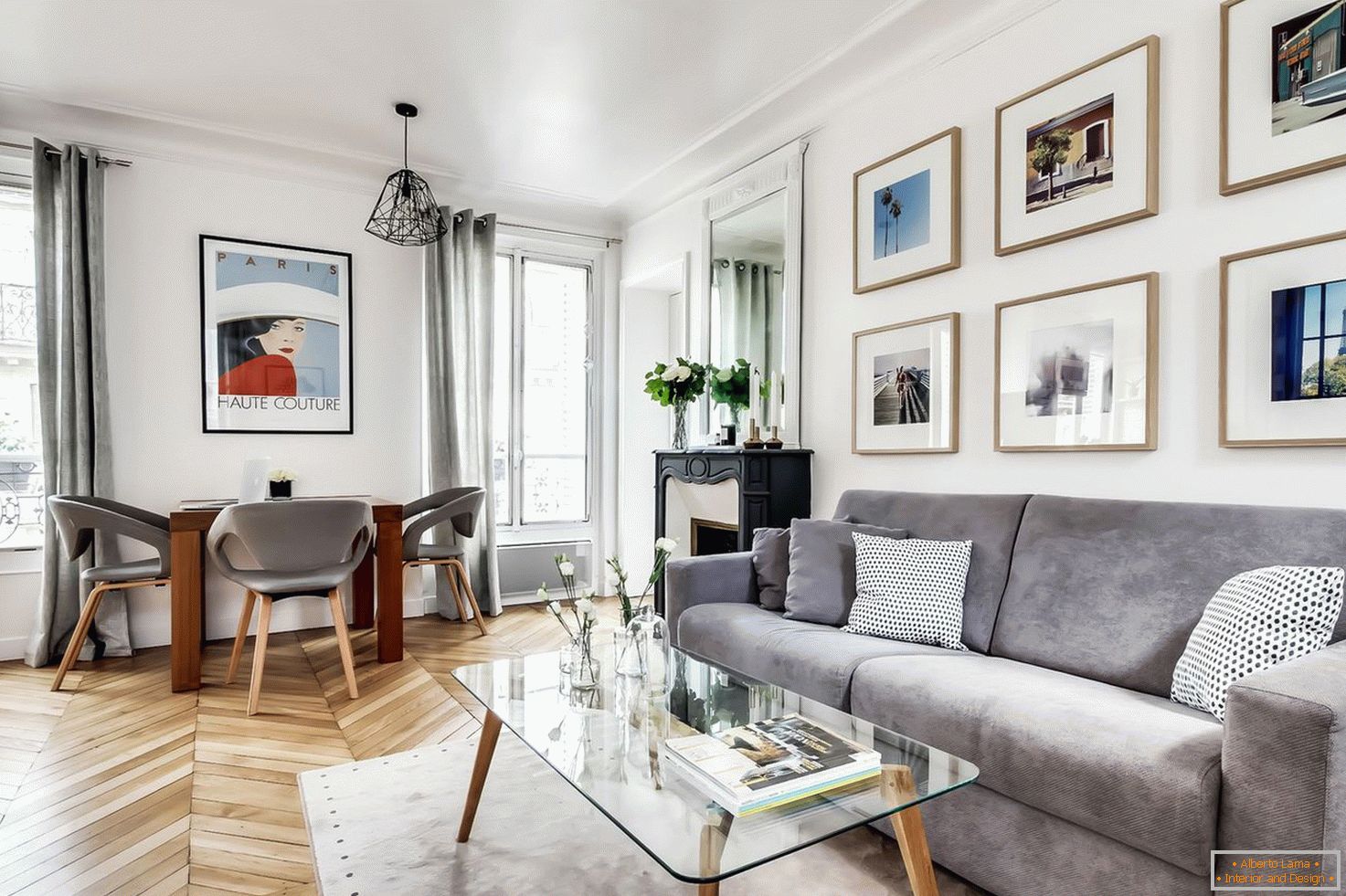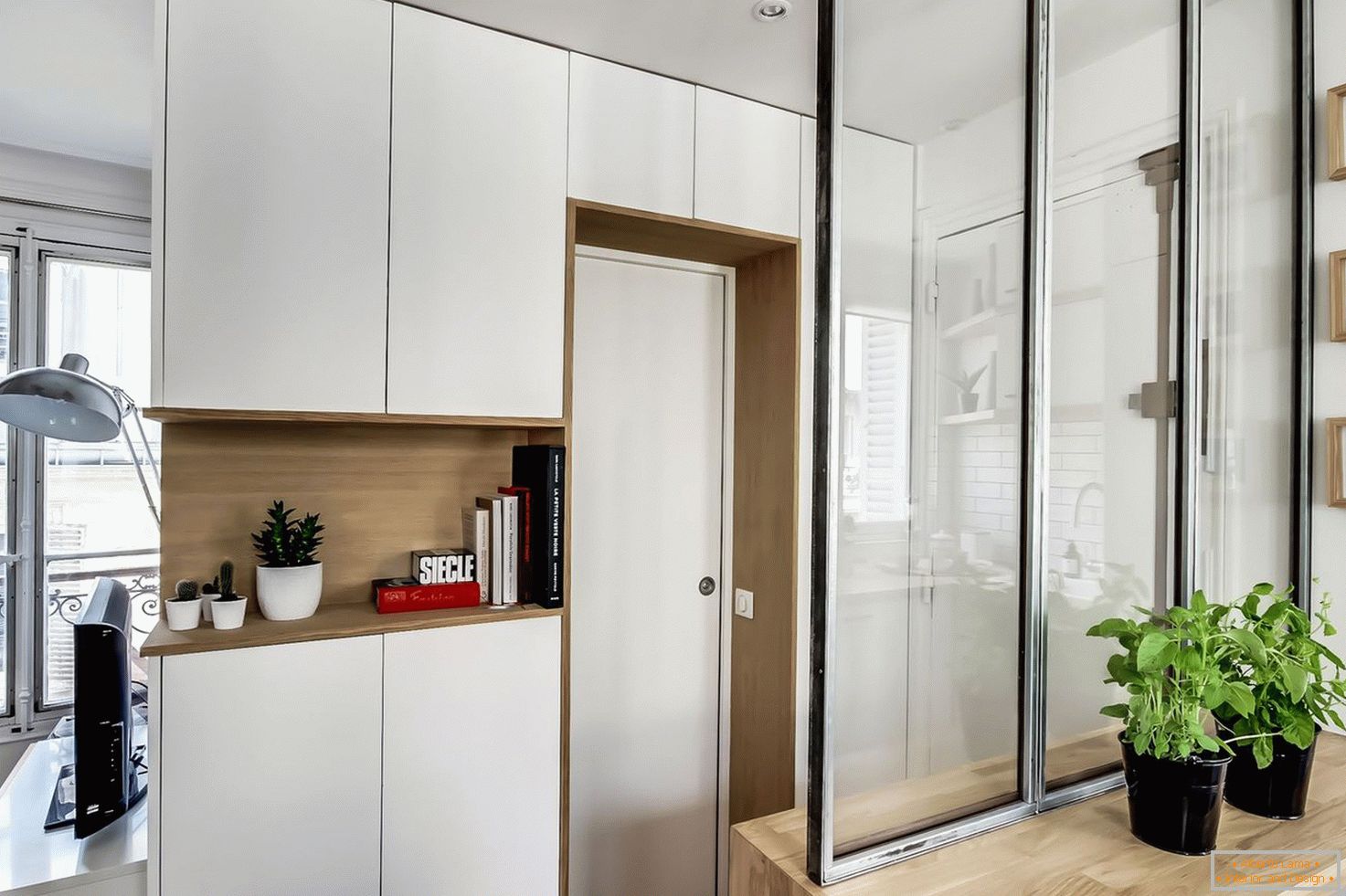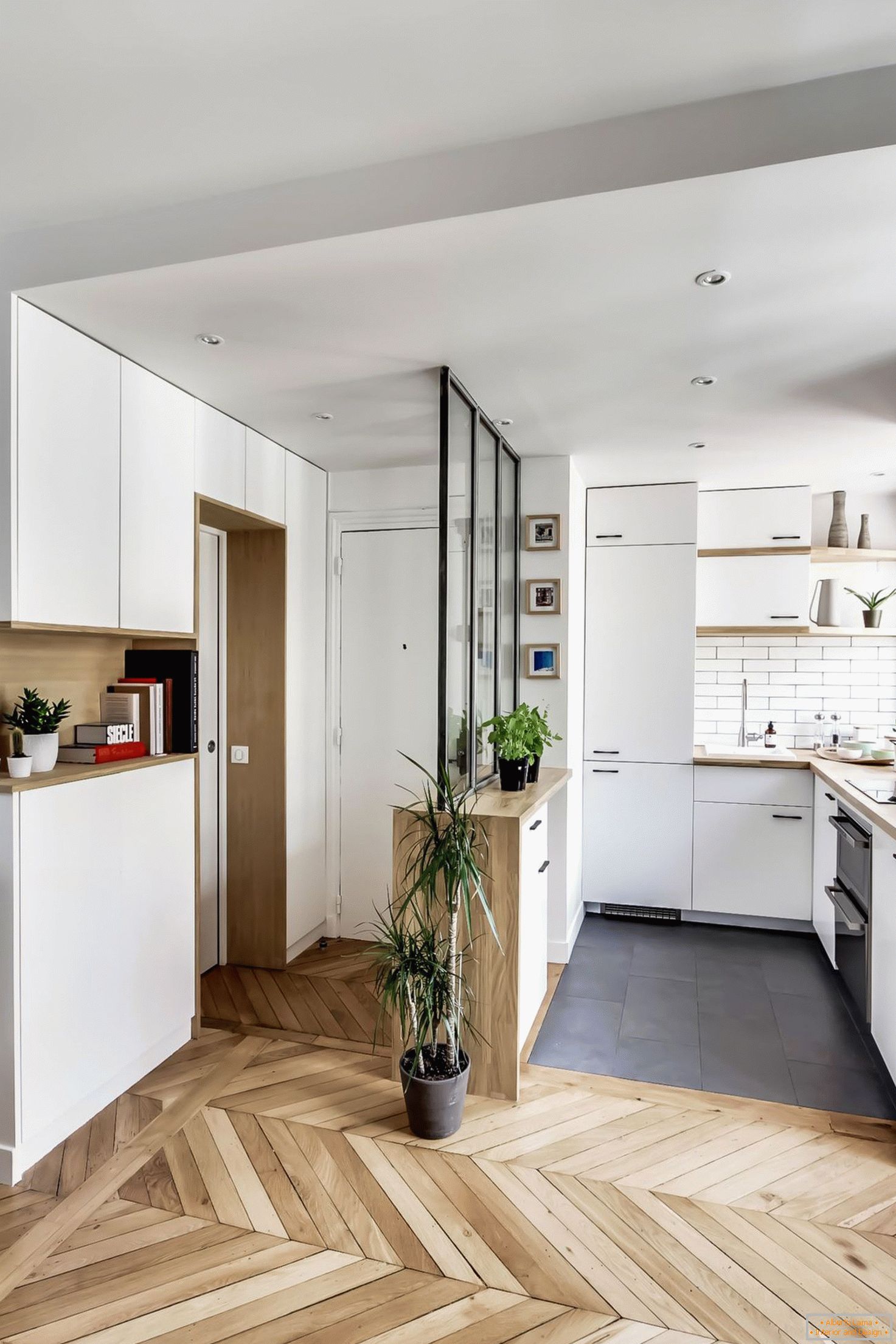 The main idea was to reduce the size of technical rooms and, as a consequence, to free space for bedrooms and living room. As a base palette, a combination of white, gray and natural wood was chosen, which makes the rooms look more spacious and airy.
Despite the modest size of the kitchen, it has everything you need: spacious closets, cabinets, appliances, plenty of extra shelves and a comfortable worktop.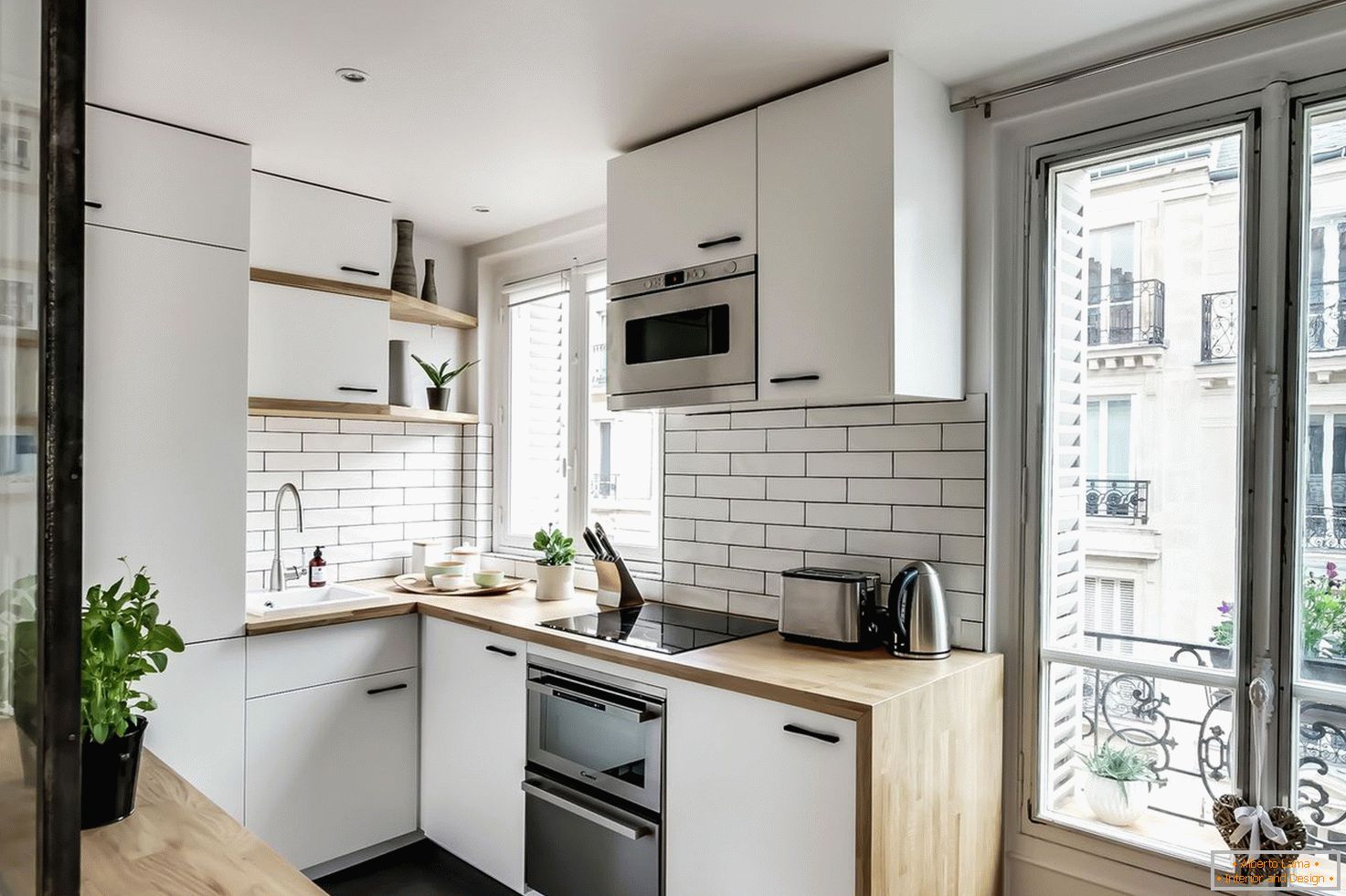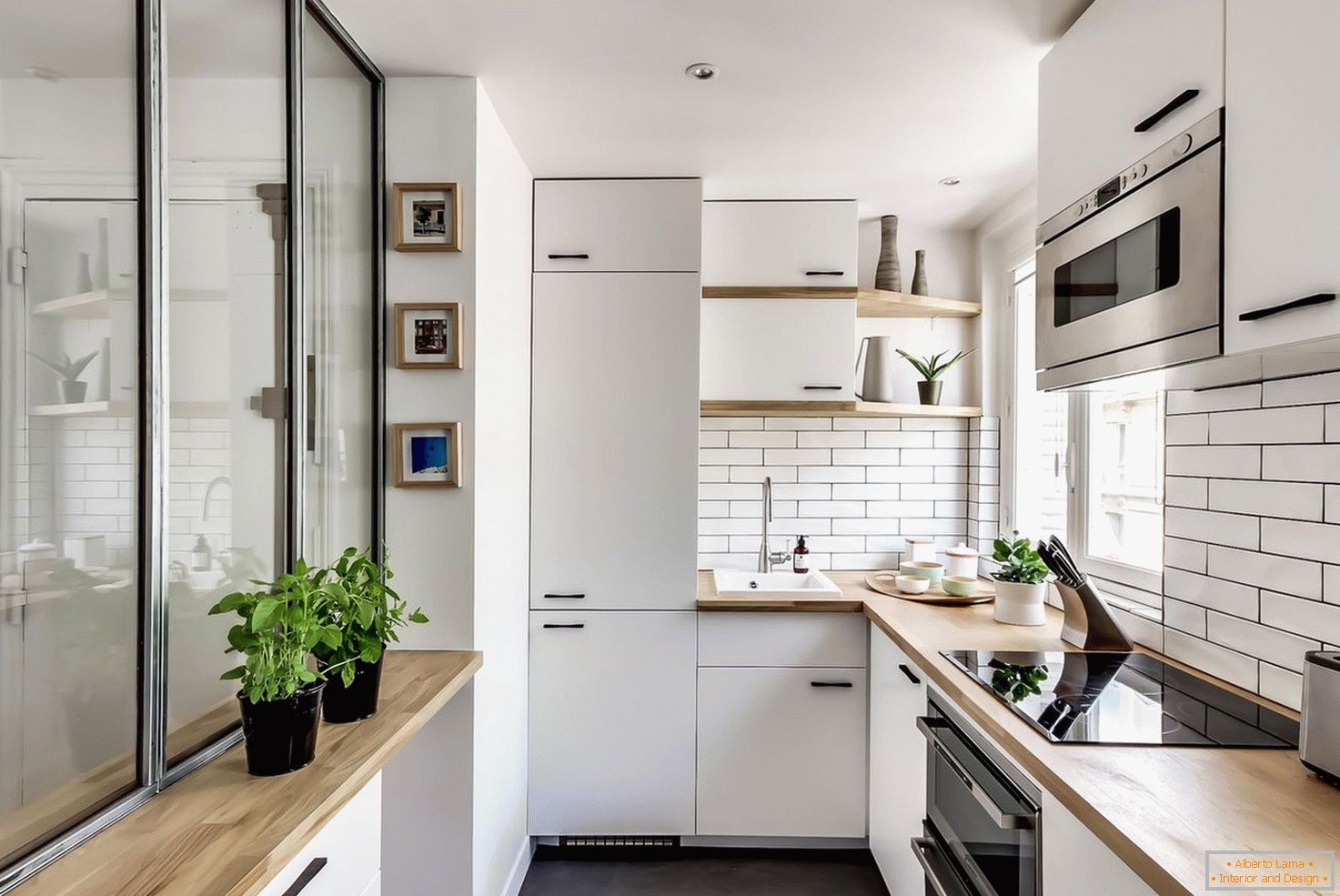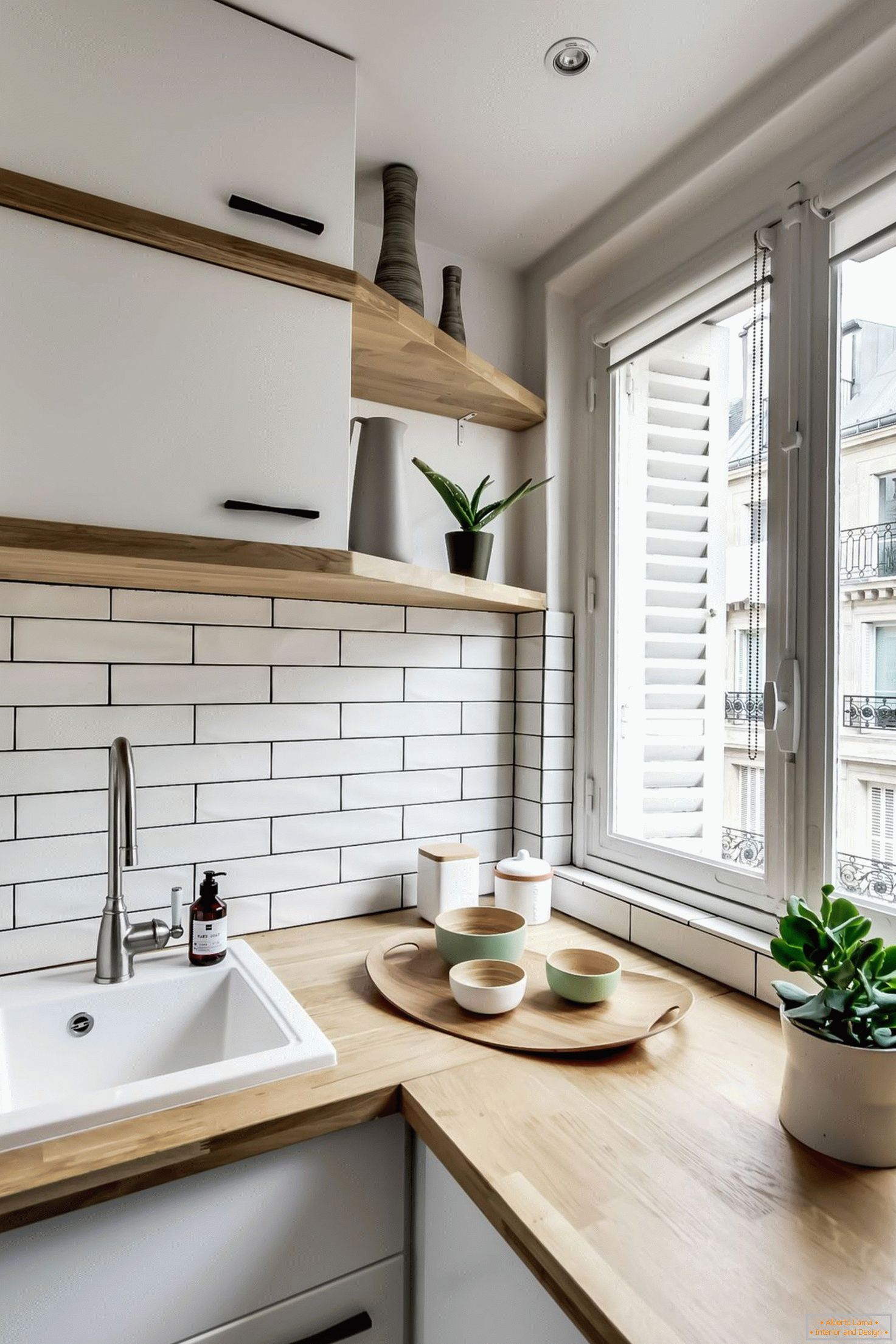 The absence of partitions provides a smooth transition to a comfortable dining area, furnished with a table and chairs, and then to the living room, which has a soft light-lilac sofa, a glass coffee table, a TV and even a fireplace with a huge mirror above it.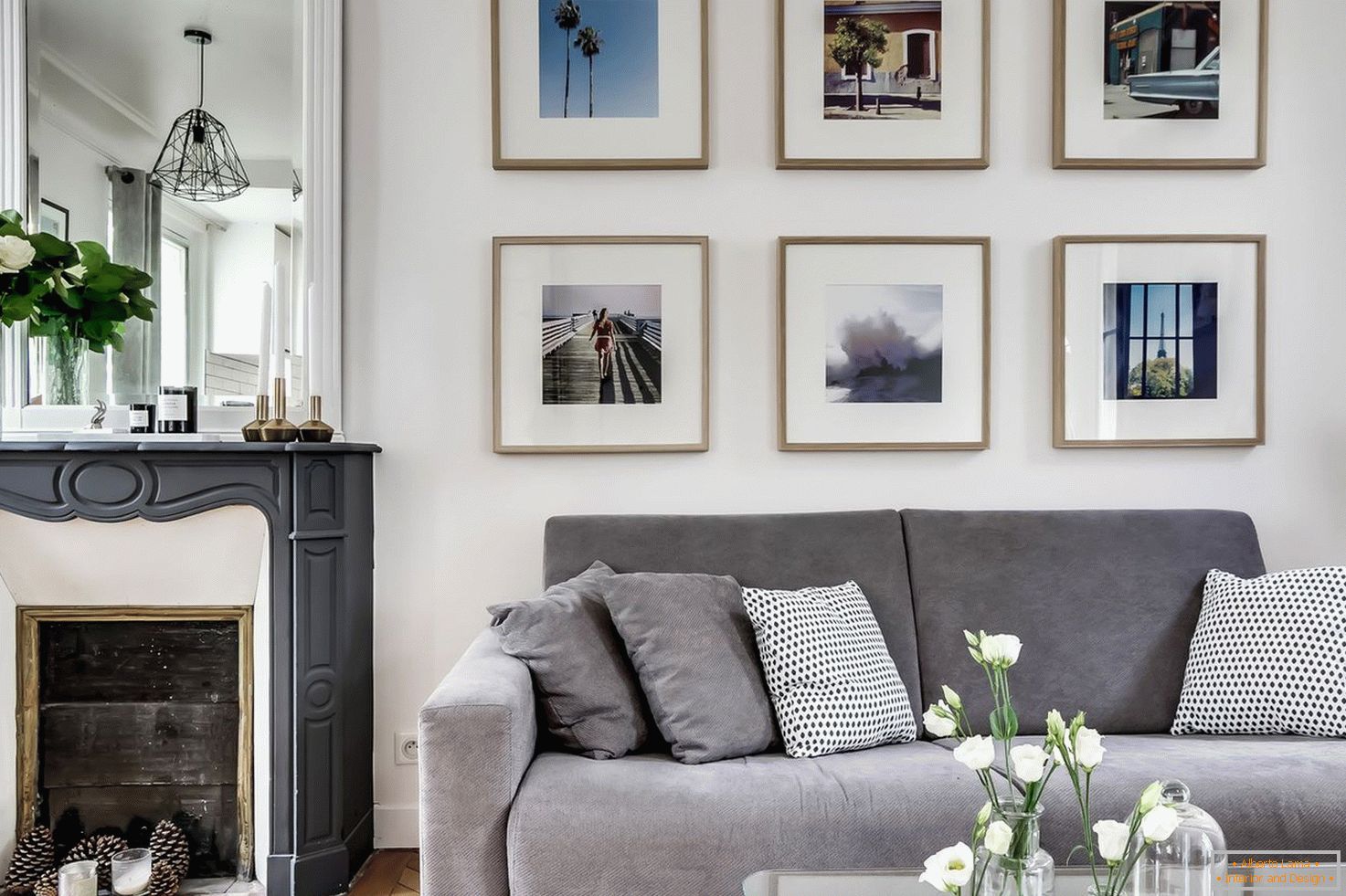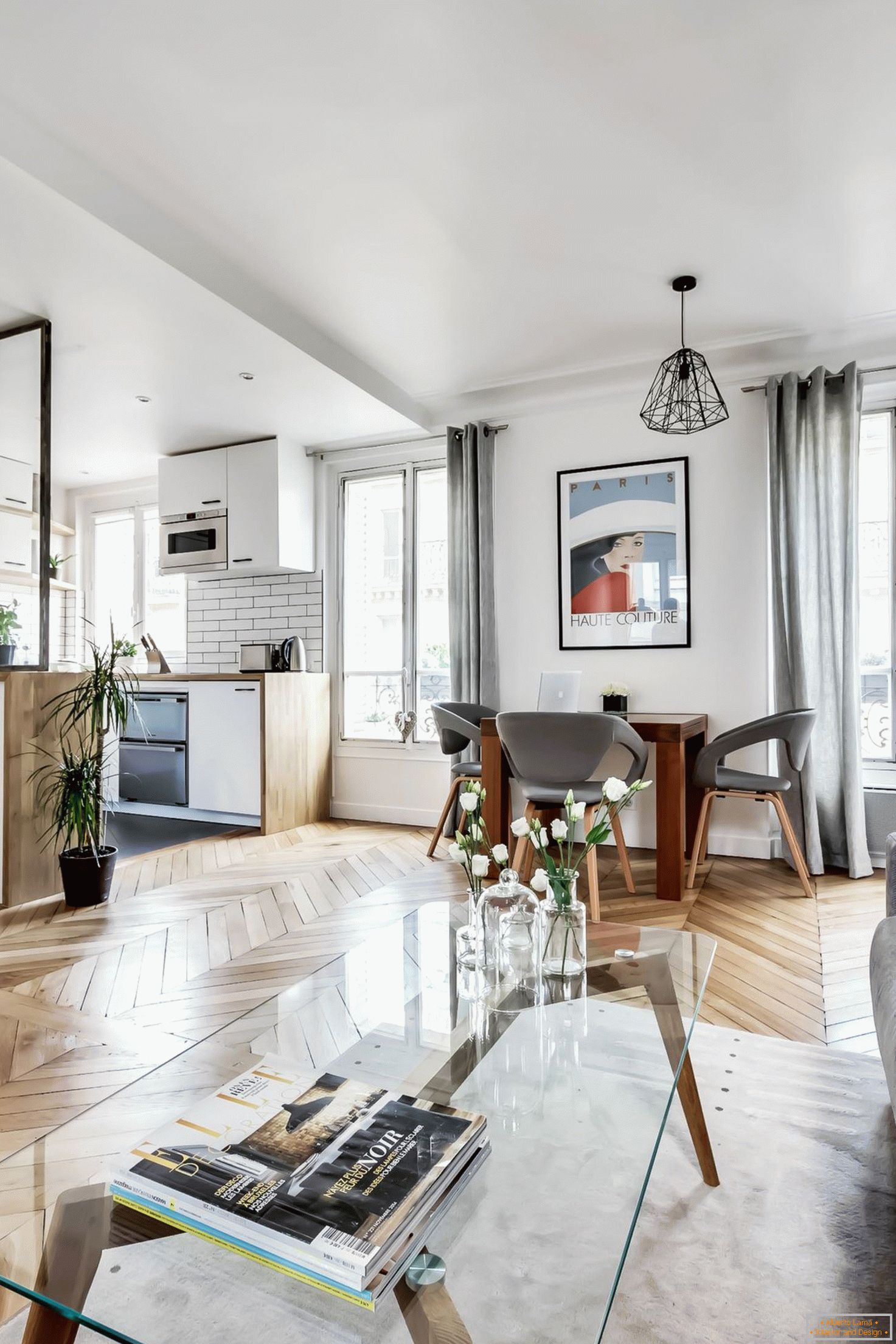 In the bedrooms it was possible to install double beds and wardrobes. Thanks to large windows, covered only by light curtains, the whole apartment is easily filled with light, due to which there is an effect of increasing space.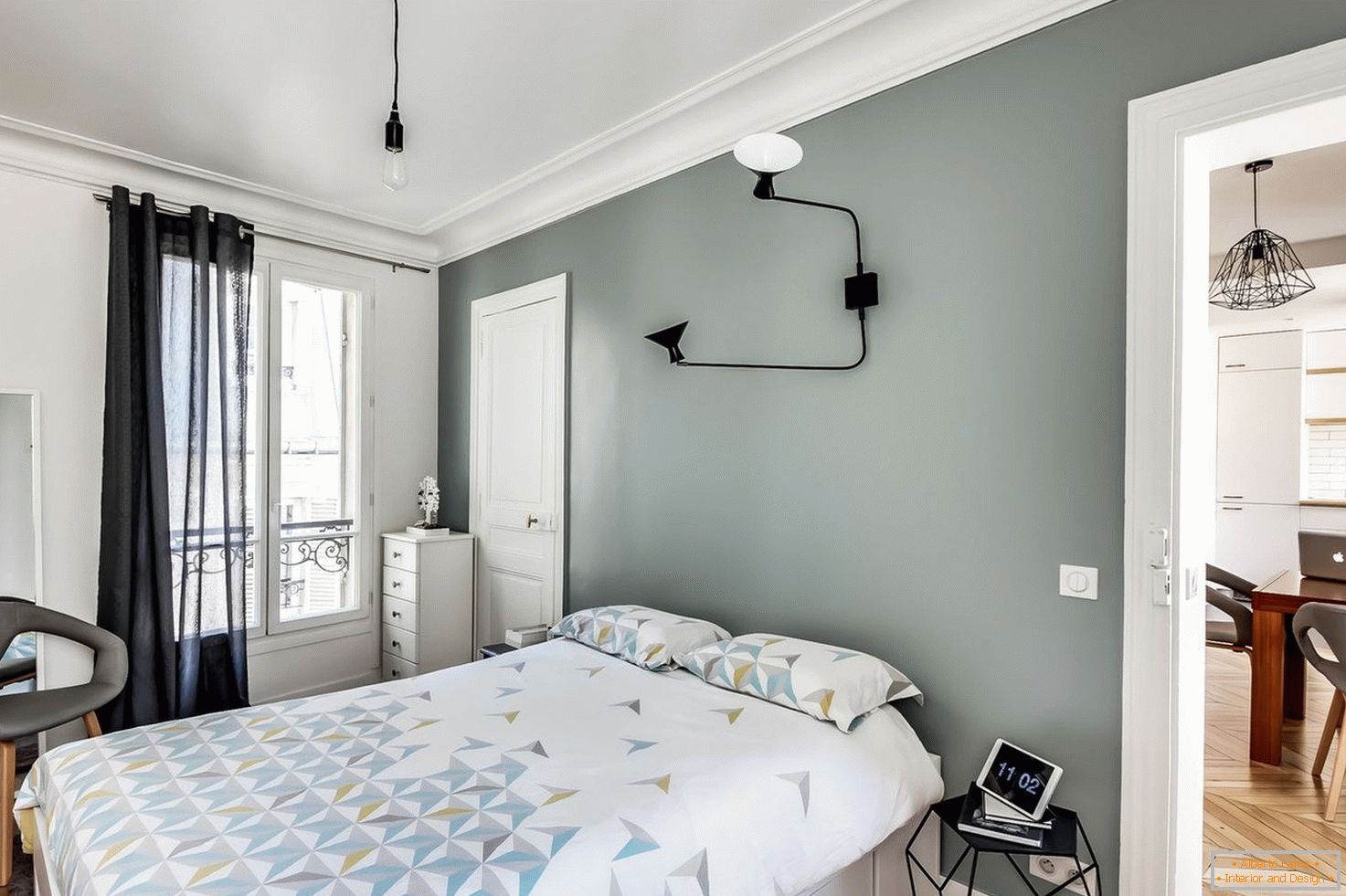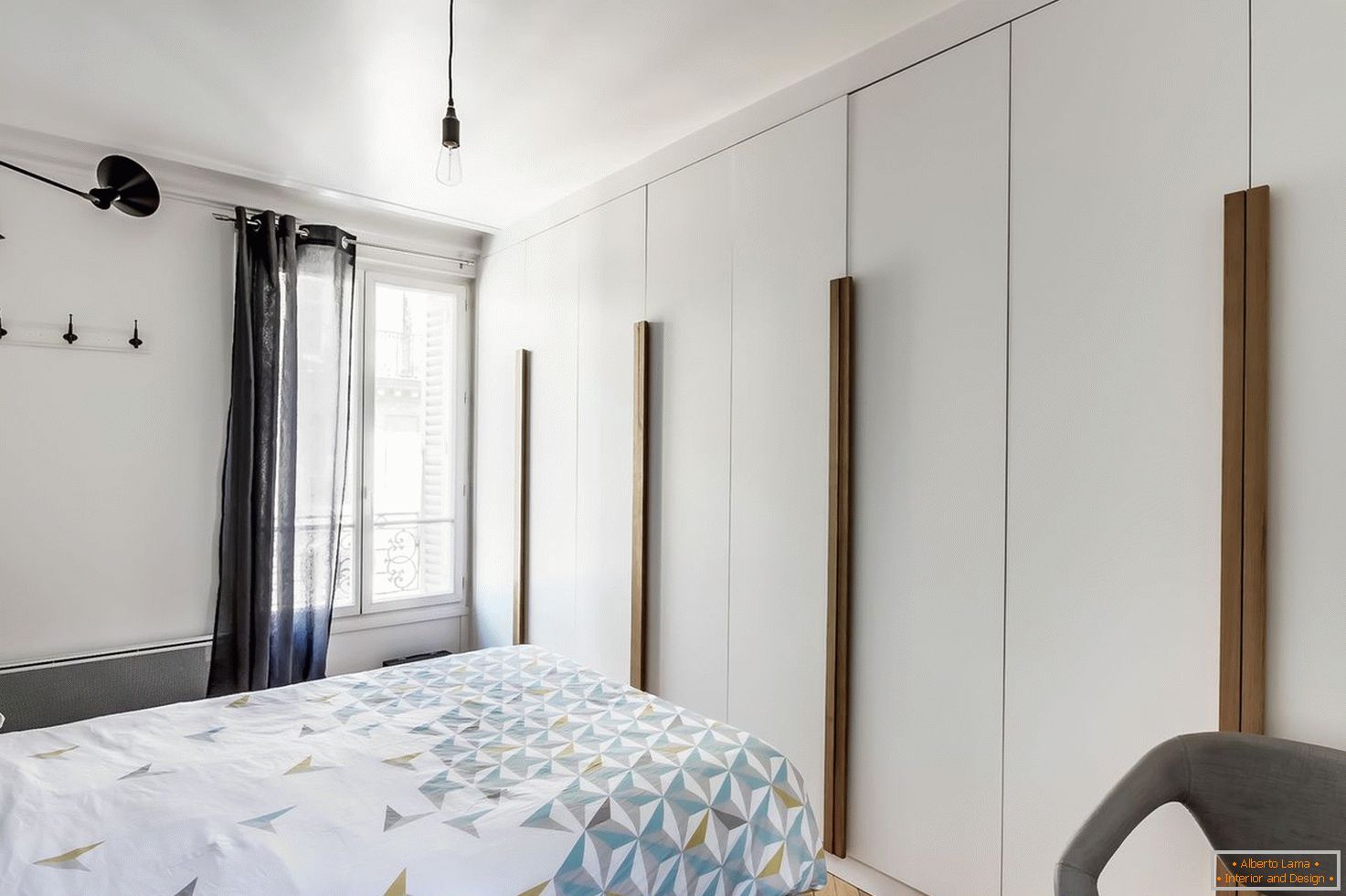 In the bathroom there was a place for all the devices, without which today no one can do. We see here a sink, a shower and a toilet. As decorative elements are wooden shelves for towels and hygiene items.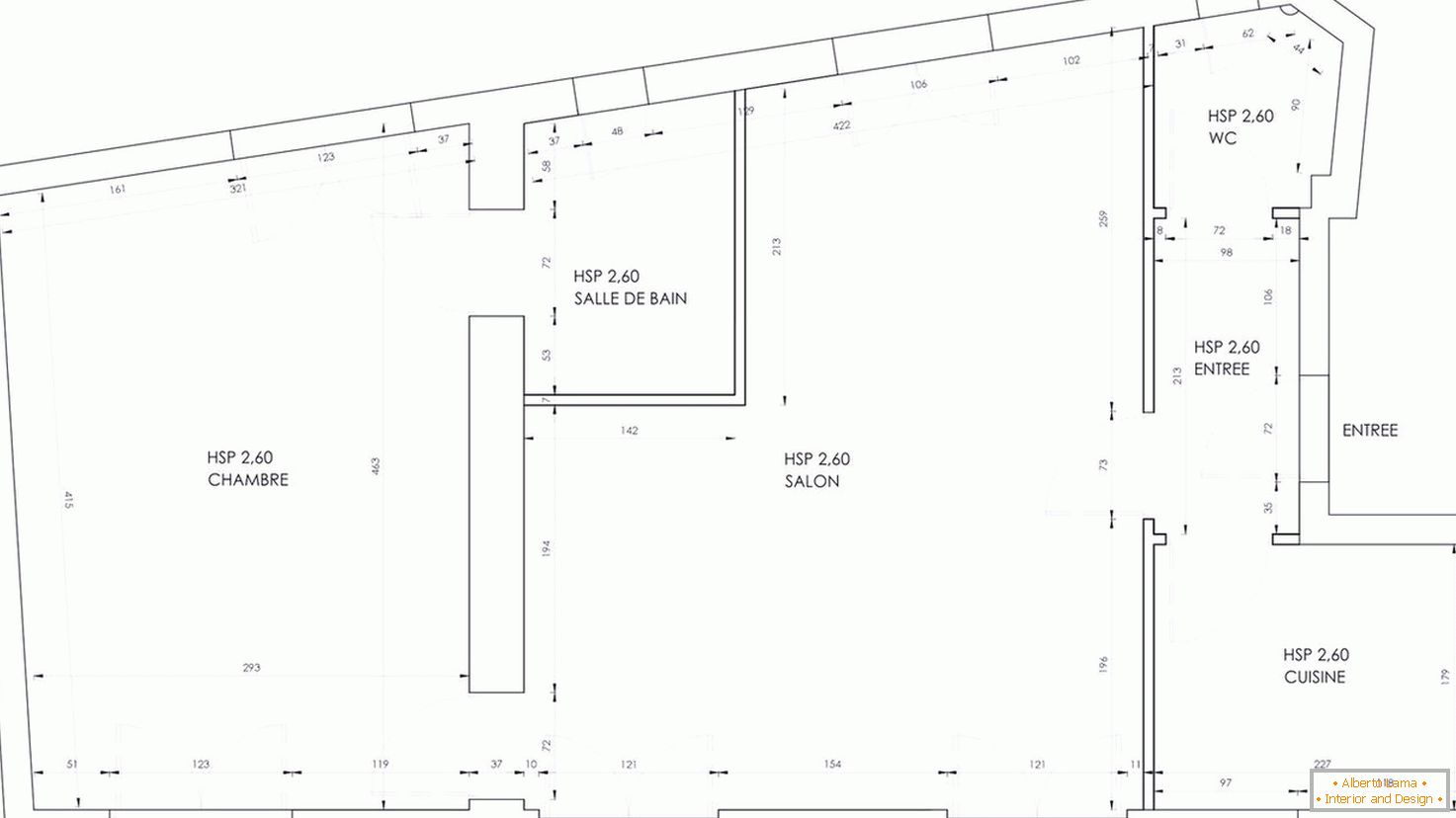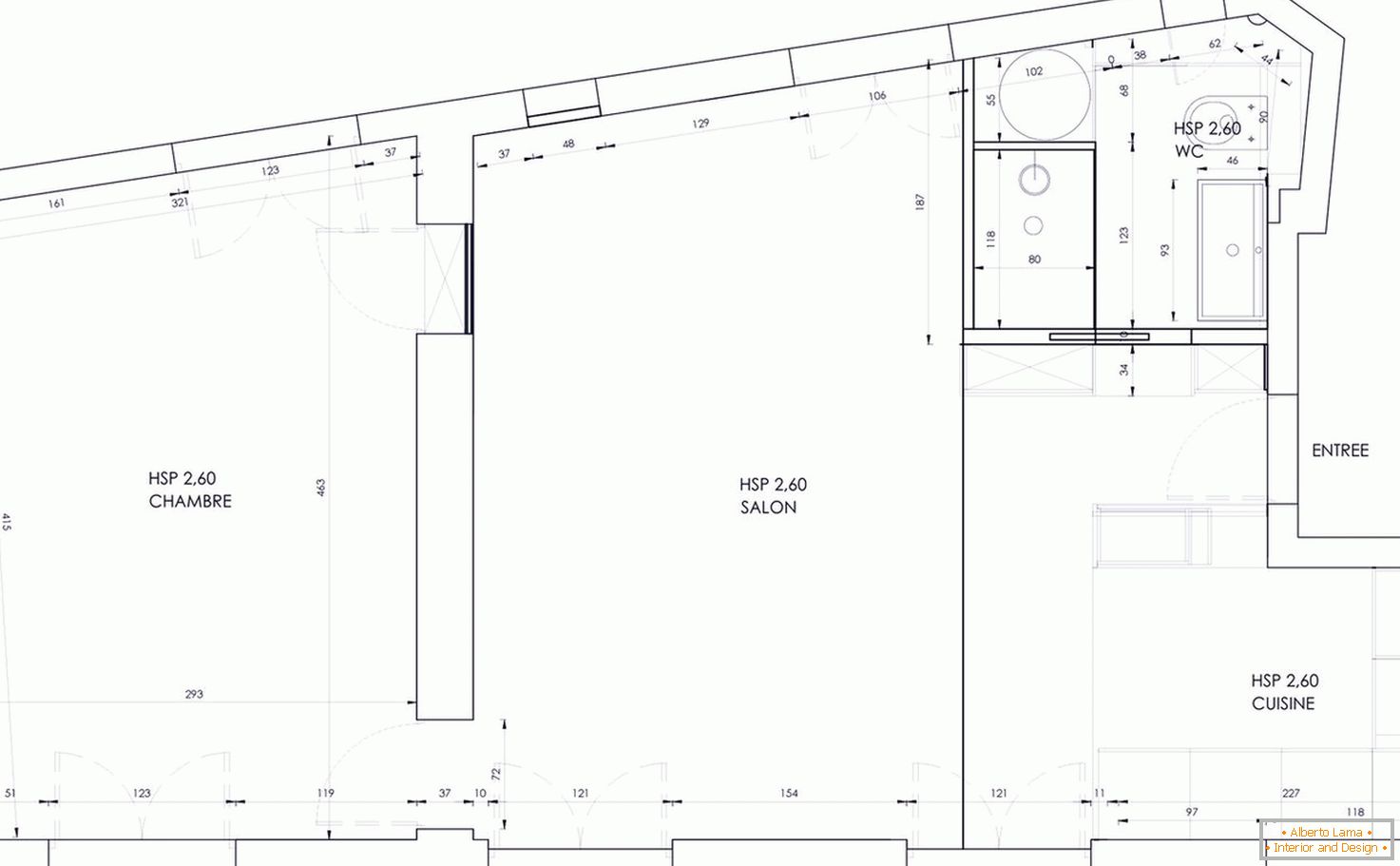 The cost of this spectacular transformation was 35,000 euros. If you are already ready for radical changes in your home, use this project as an example and act!