Архитектор Martín Dulanto designed this colorful country house Casa Seta in Lima, Peru, in 2012. The house is buried in a luxurious greenery around, and is also crowned with a beautiful lush terrace.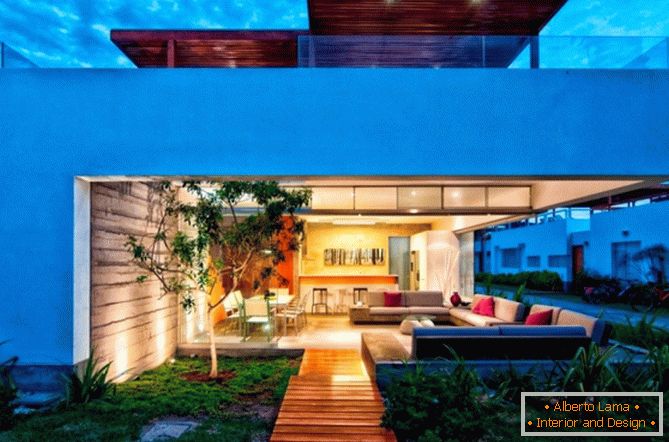 The main architectural idea was very simple, it was necessary to make a large white box, and already inside it, as if carving out, to make a living space. The idea was put into practice very successfully. The main space is occupied by adjacent living room, dining room and BBQ area with pool. It was quite convenient for rest and reception of guests.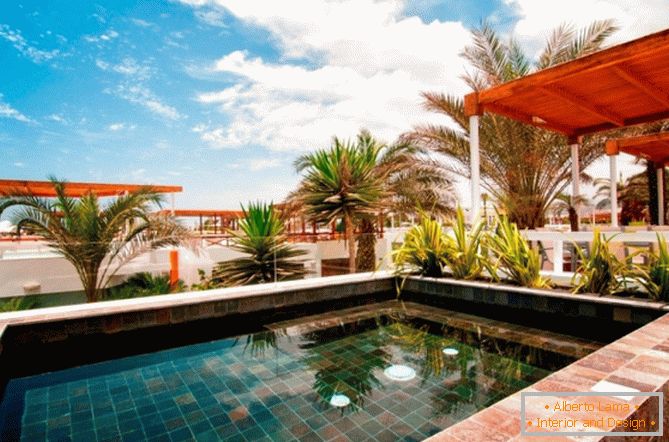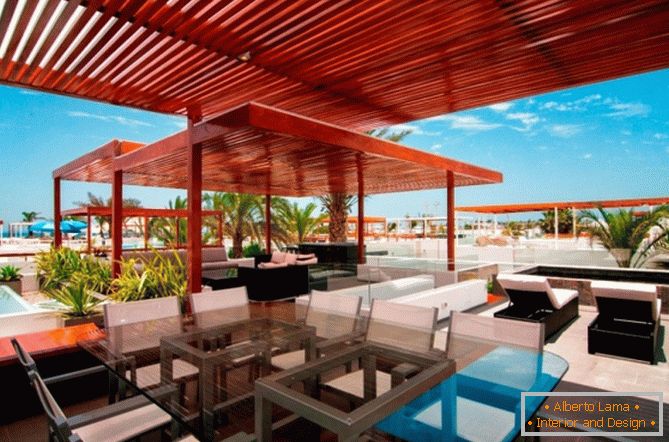 In the second part of the house are the main bedroom and bathroom, three small bedrooms with their own bathrooms, as well as another guest bathroom, a bar and a patio. Having an open living room, it was decided to arrange a lush terrace around the house so that the house was cozy enough and always fresh.
Photogallery Total | 25 pictures