This massive country residence project of the Denise Macedo Arquitetos Associados studio is located in Nova Lima, Minas Gerais, Brazil. Inside there is a huge number of picturesque paintings, so she several similar to the exhibition gallery.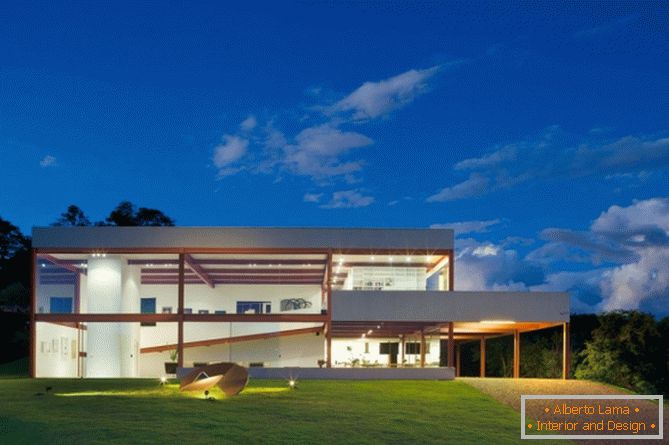 The main idea of ​​this project was the creation of such a house that it was as convenient as possible for enjoying a huge collection of works of art owners, but also convenient and practical in terms of living in it.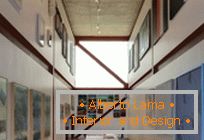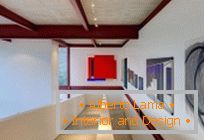 The house was divided into two parts: the first was completely allocated for the gallery, the second one was for living. The residence is located in very picturesque places, so the duty of the architects was to preserve the opportunity to enjoy it as much as possible. For this purpose, a lot of free open space was allocated for arrangement of rest in the courtyard, as well as huge windows to the whole wall, for enjoying the beautiful night views.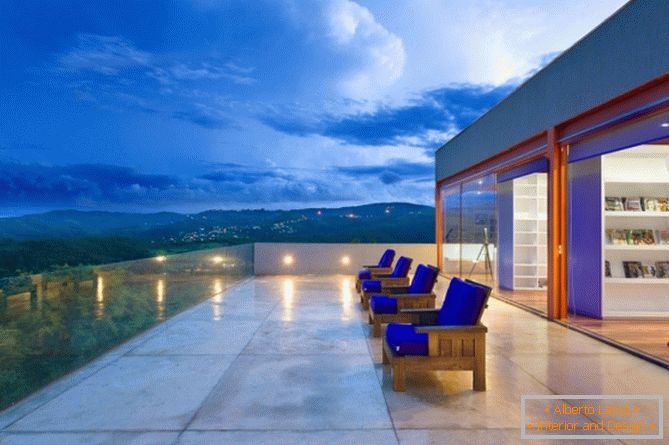 As for the gallery, it is a huge room 14 meters deep in the building and 6 meters in height, a total of 190 square meters, completely dedicated to the equipment of the gallery. As a decoration and decoration of the exhibition part of the house, simple and concise materials were used to avoid confusing the audience and not "taking away" part of their attention.
Same a significant part of the house is the kitchen and dining room, at the request of the owners, she was given sufficient time in designing the arrangement.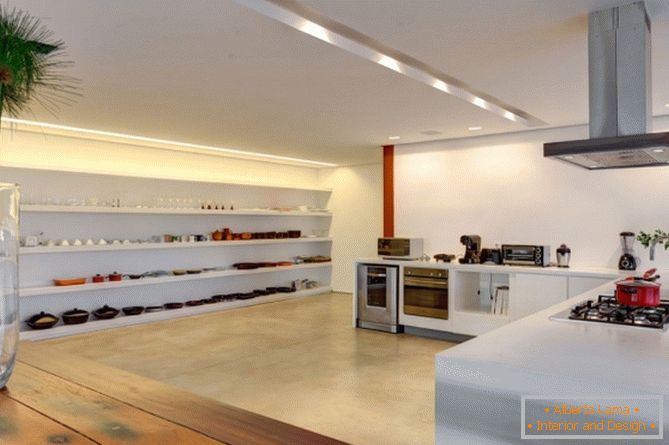 Photogallery Total | 21 pictures