Argentinean architect Pablo Jendretzki was hired to deal with the reconstruction of the house of Hal Levitt in Beverly Hills. The main task was to expand the interior of the house, as well as adjust the connection between the inner and outer parts of the house. As a result, it turned out to create a house with a total area of ​​5,000 square feet, in the most picturesque place in California.
The courtyard is completely paved of wood, there is enough free space on it to pleasantly soak up the sun.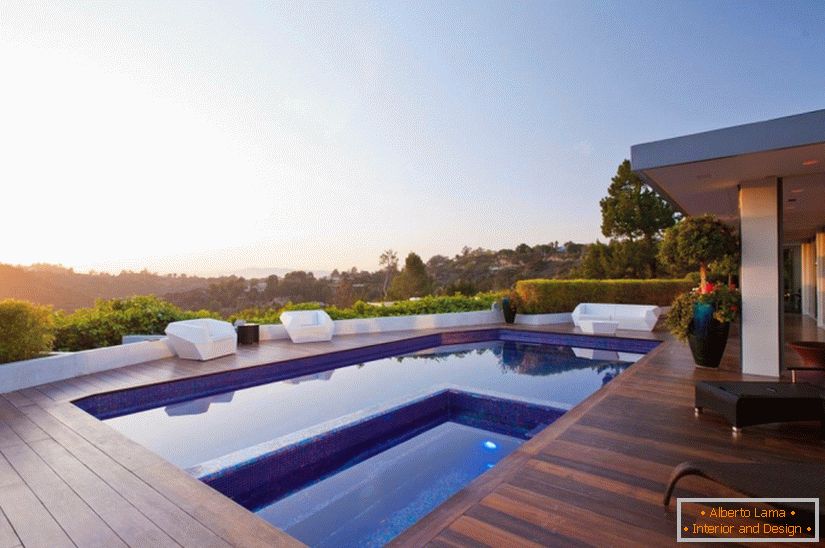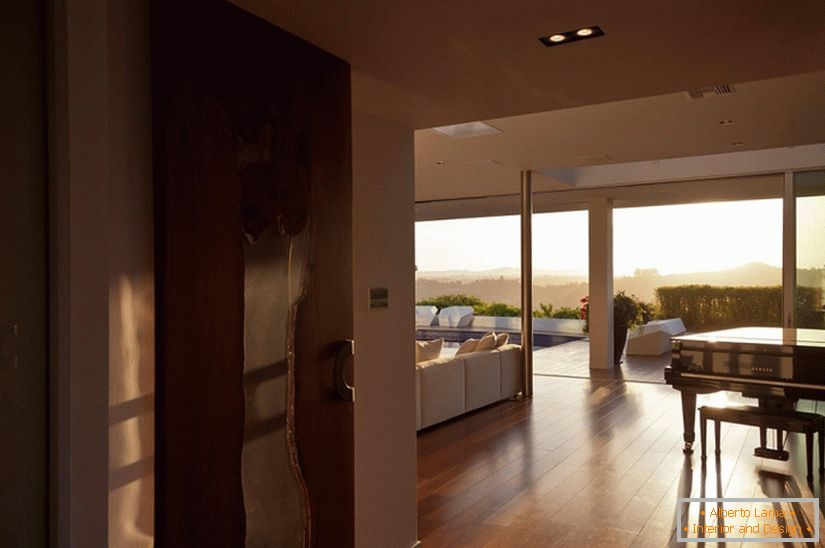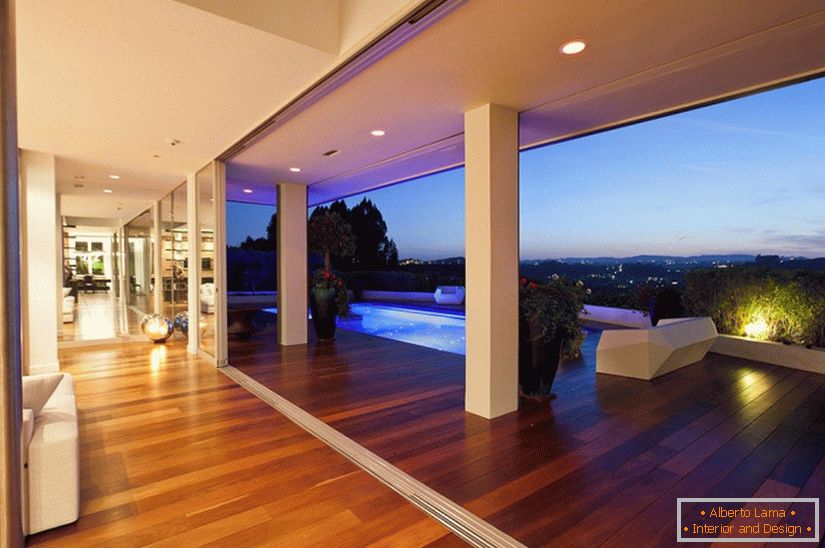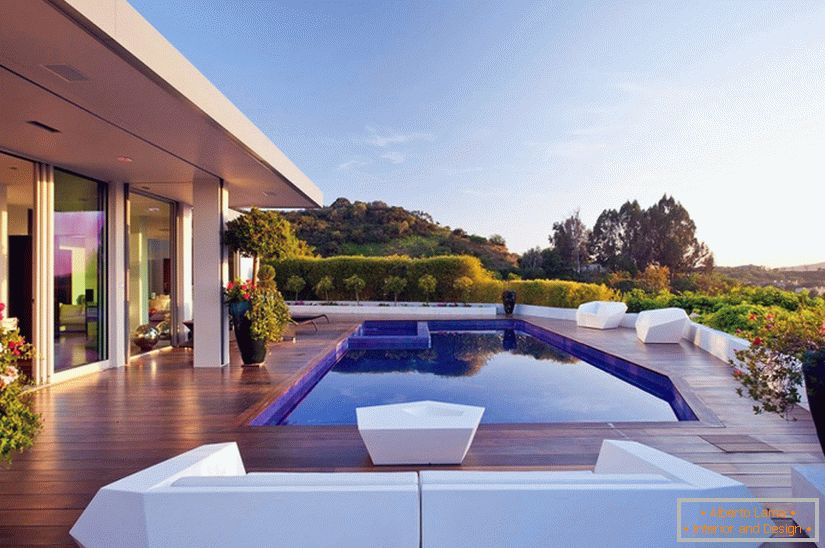 To make communication between the inside of the house and the outside, it was decided to use the same tree inside and out, as well as using large windows from floor to ceiling, which allow blurring the boundary between the street and the house.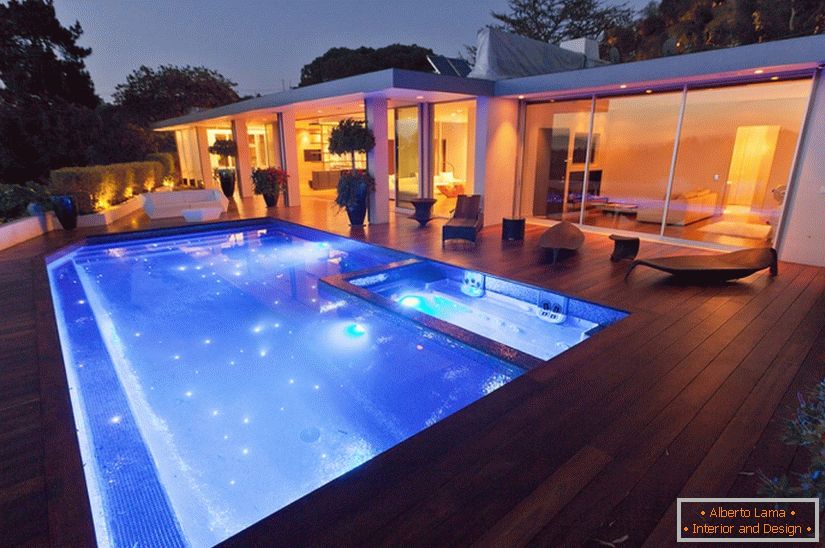 Large windows and sliding doors also allow filling the house with light and fresh air.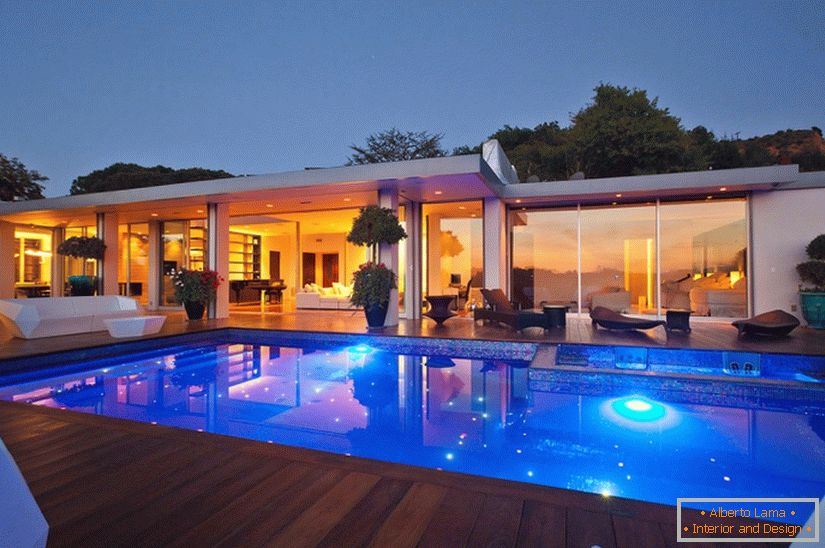 The main place in the courtyard is the swimming pool. Which has its own unique design, namely its distinctive feature is its bright blue light, which mimics the light of stars in the night sky.
Photogallery Total | 1 photos