We bring to your attention the design of ANGLE - a sink with an invisible sink, which was awarded the Silver at the A'Design Award 2014 in August 2014.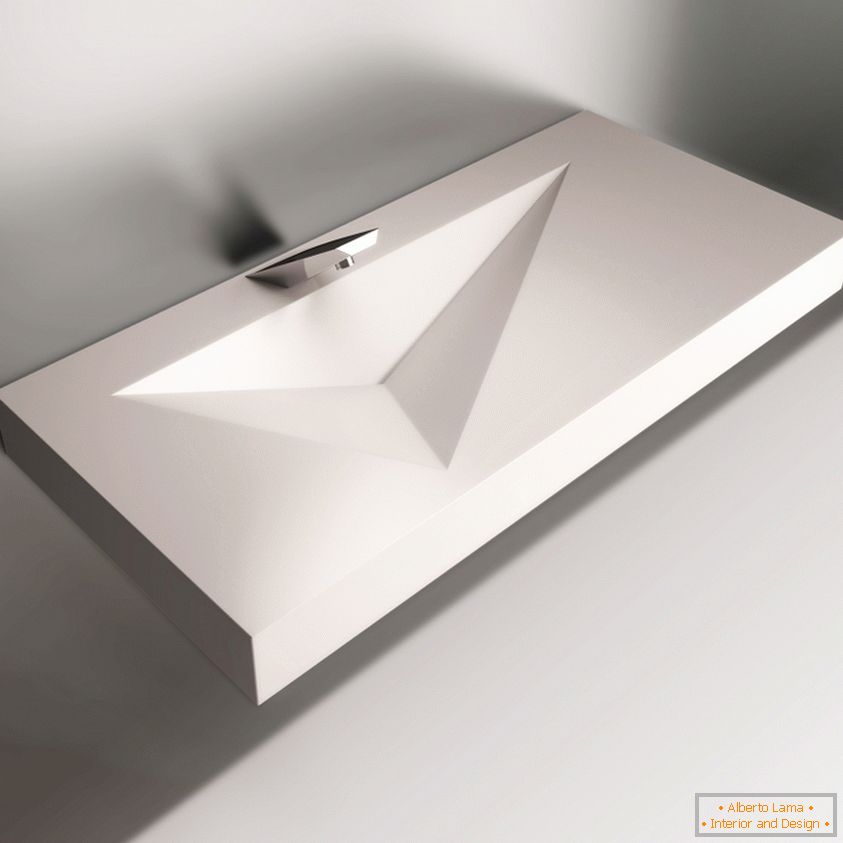 IDEA
To date, many shells have been designed with excellent design. But the ANGLE concept is to rethink the approach to designing this household item. Leave the place only beauty and convenience and hide such an integral, but still unaesthetic element, like a sink, while providing all possible functional features and thinking through the cleaning system.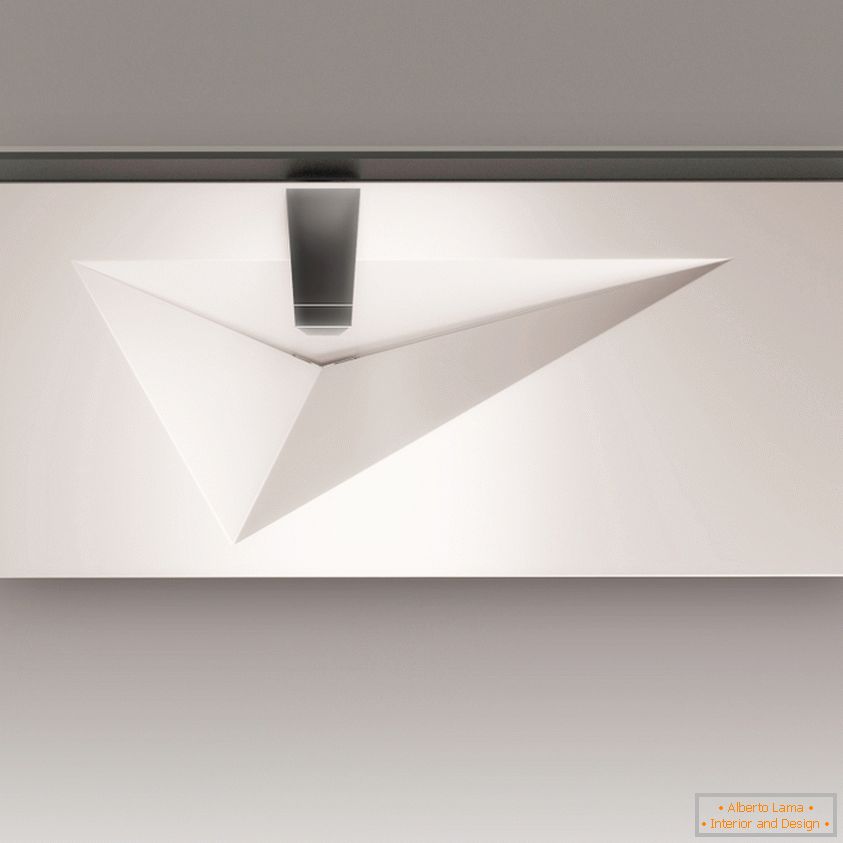 DESIGN
Grigory Malitsky, Maria Malitskaya for ARCHITIME DESIGN GROUP
FEATURES
The ANGLE sink is designed in such a way that when we use it, it all looks as if water is dissolving in the sink. This effect is created due to the use of a peculiar arrangement of the sides of the shell, similar to the reception of optical illusion. Basis: A concise and convenient design without unnecessary elements, allowing to enjoy the process of using the sink without seeing the drain hole.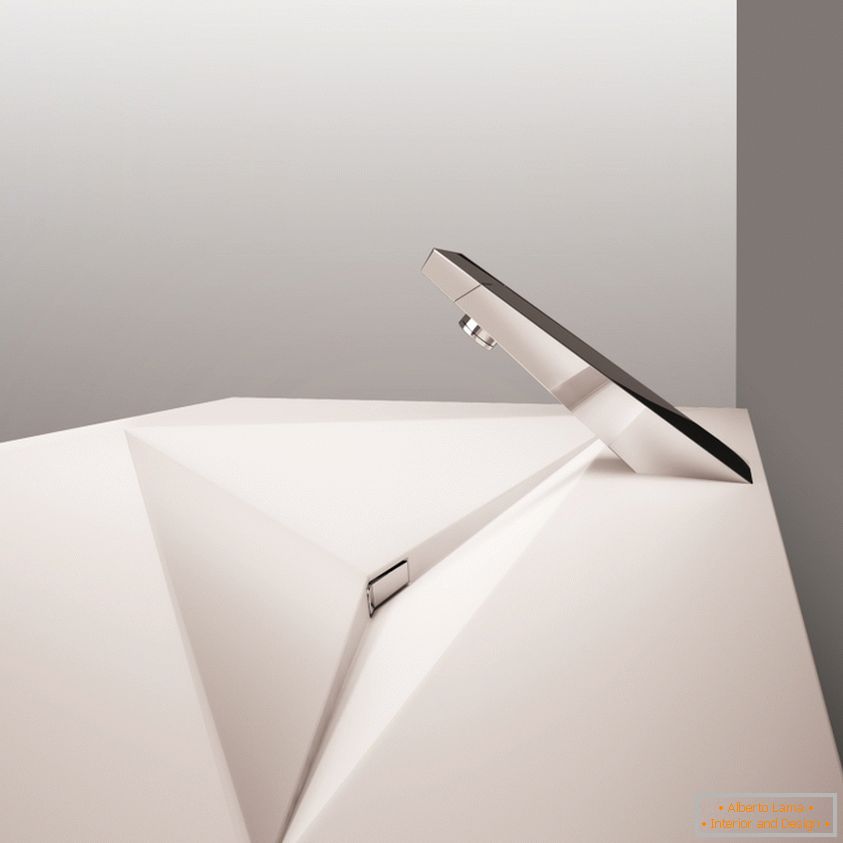 DIMENSIONS
L 900mm x B 400mm x H 100mm
PRESTIGE
The main task was to get away from classical techniques and offer a new vision of such a well-known object as the sink. It was difficult to find a device that made invisible the element that is an integral part of all the sinks. Before designing, a study was conducted of what people would like to see a shell, during which it became clear that many people perceive the bathroom, including the sink , as a place for relaxation, and here nothing should irritate the eye and cause unpleasant emotions. In particular, many responded that they would prefer to see the shell laconic, without unnecessary details, and such a delicate place as a drain hole, would prefer not to notice at all, but this is not possible. As a result, the task was to solve this problem. As a result, the "Angle" shell was invented.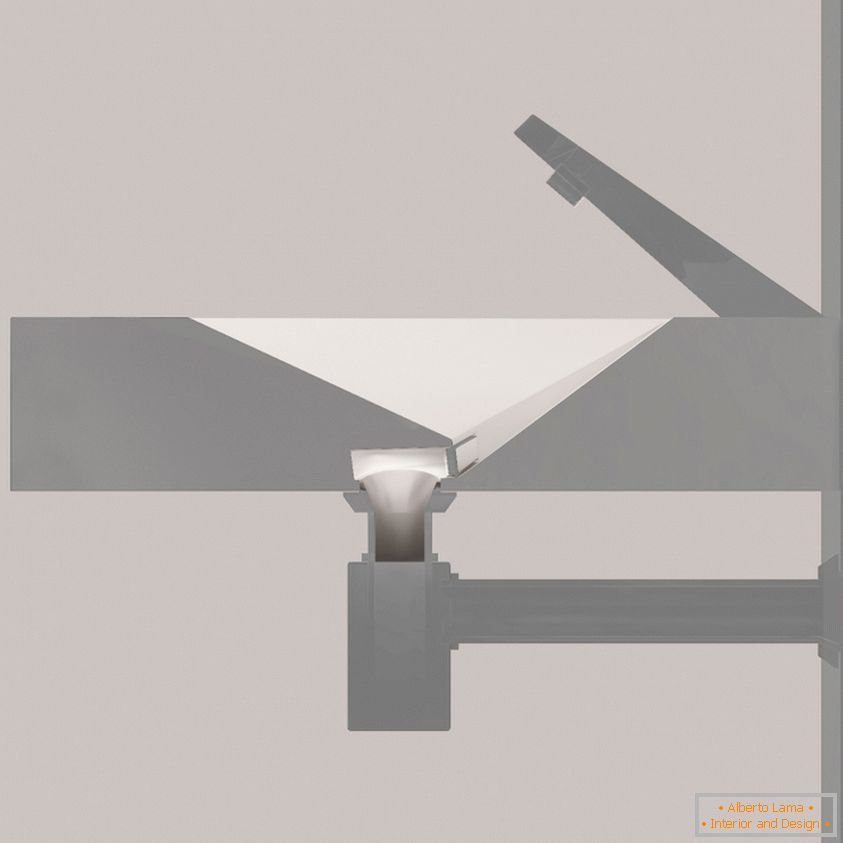 AWARDS
SILVER A'Design Award in Bathroom Furniture and Sanitary Ware Design Category, 2014.
Source: http://www.adesignaward.com/design.php?ID=29428