Who does not like to decorate the house for the New Year and Christmas? Surely there are not many such people. Holiday chores, shared with your family or friends, sometimes bring us as much joy and pleasure as the holidays themselves.
Traditionally, the Christmas decor is decorated only by the entrance to the house, the hall and the living room, while the rest of the rooms remain deprived of festive charm. Is not it time to change this trend? Let in this festive season your cozy bedroom will be decorated accordingly with other rooms, and the magic aura of Christmas will spread throughout your house!
We offer several charming ideas for winter bedroom decorations:
1. Elegant color scheme
The combination of red, white and green tones is a classic New Year color scheme that will look great in almost any bedroom. The only rule is to use these colors moderately. Bed linen, bedspreads, curtains and garlands will become the best conductors for the festive transformation of your bedchamber.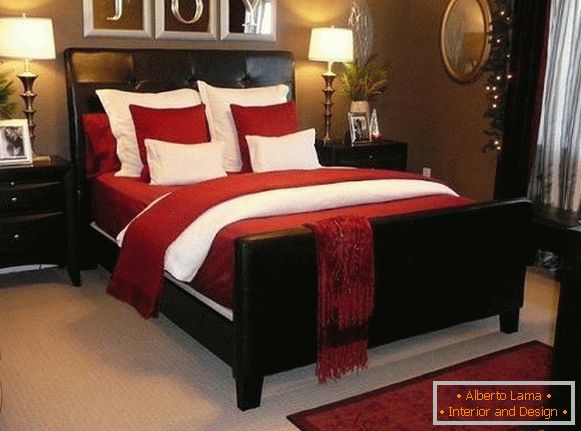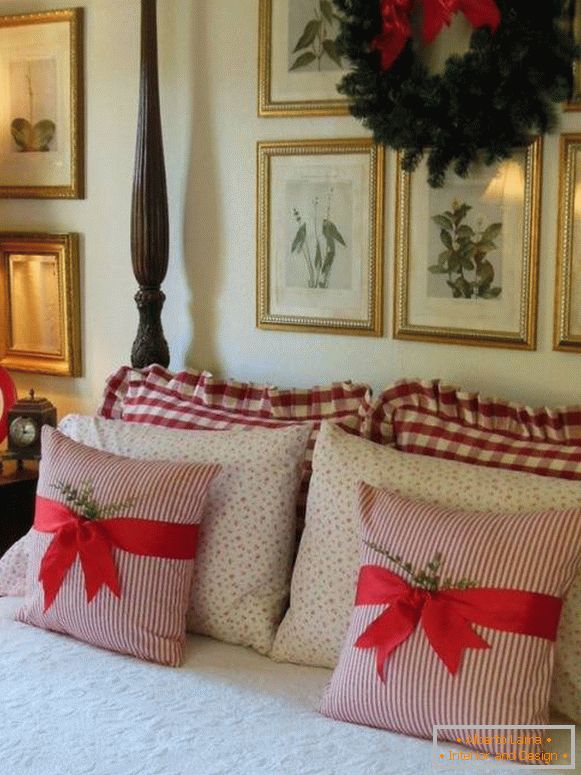 However, the use of classical colors is not necessary. For example, you can only use two of them (red and white or red and green), and the third is replaced with any other your favorite shade, or go the other way and focus on the golden and silvery New Year decorations. Adding a few brilliant accents is a good approach for those who want to avoid the splendor of the decor.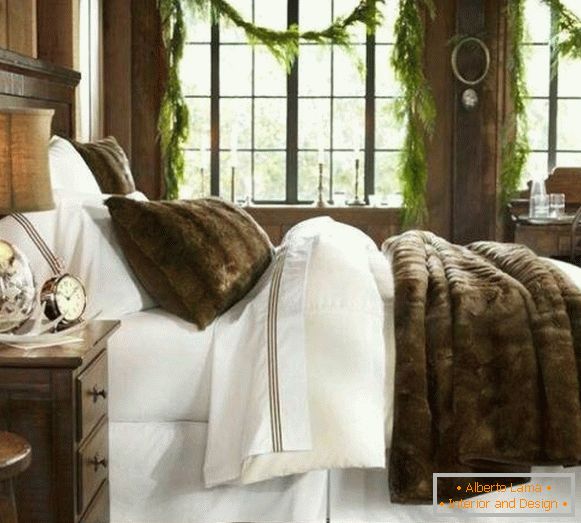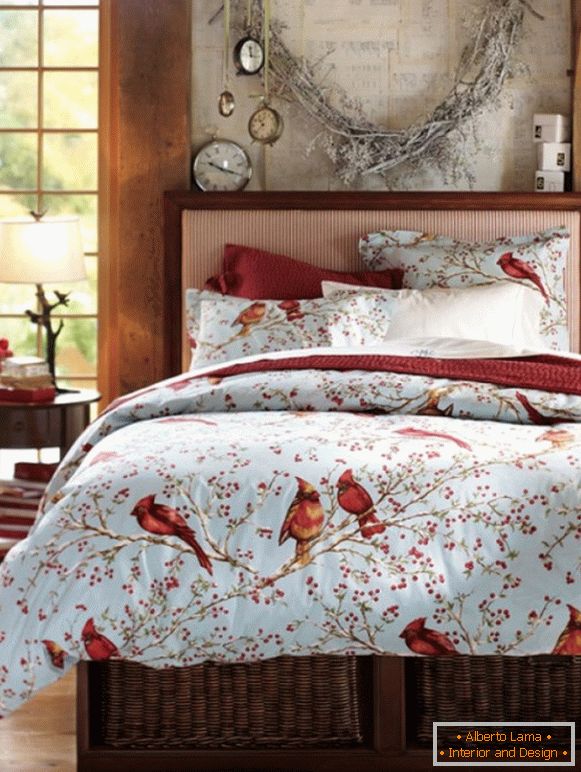 2. Wood and other natural materials
A luxurious festive Christmas tree is already standing in the living room, and what to put in the bedroom? A small artificial Christmas tree or a few torn branches from a real tree will help bring a warm, welcoming atmosphere of the holiday to the bedroom. Dry branches, red berries and wreaths can also play the role of New Year decor for the bedroom, bringing a festive spirit into it in a very elegant, orderly manner.
What do you choose: Scandinavian minimalism or a luxurious traditional style?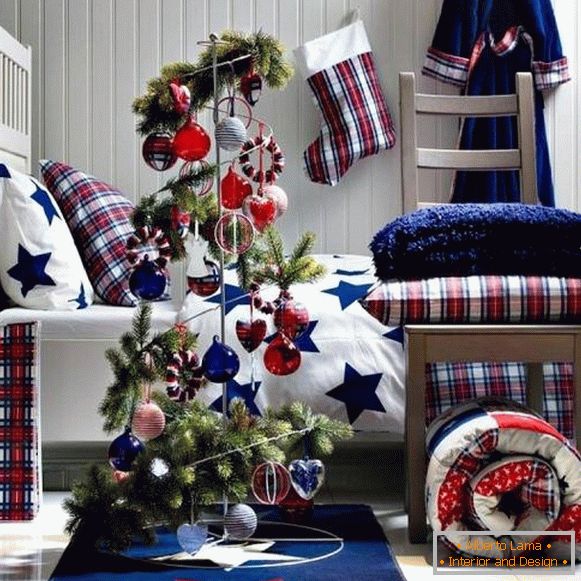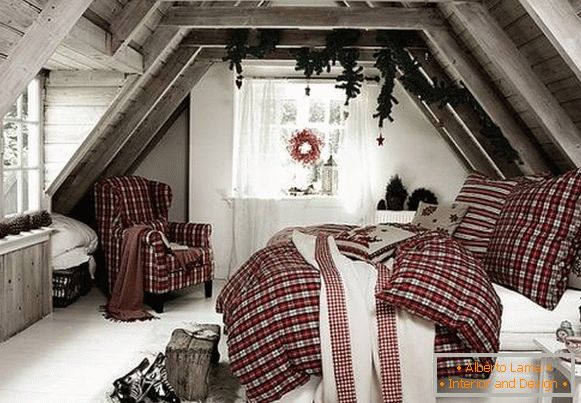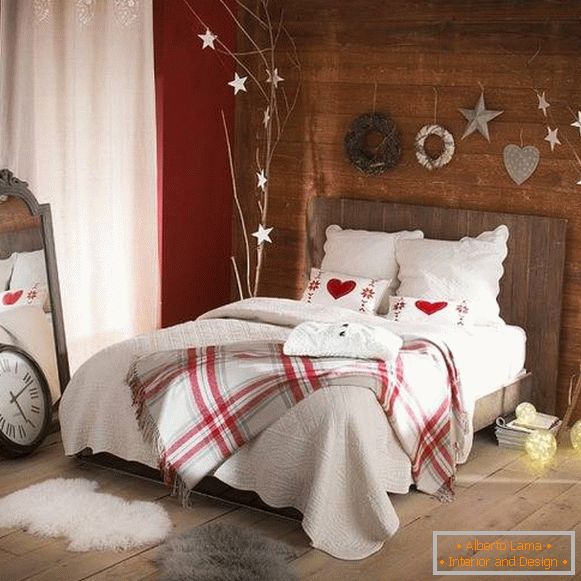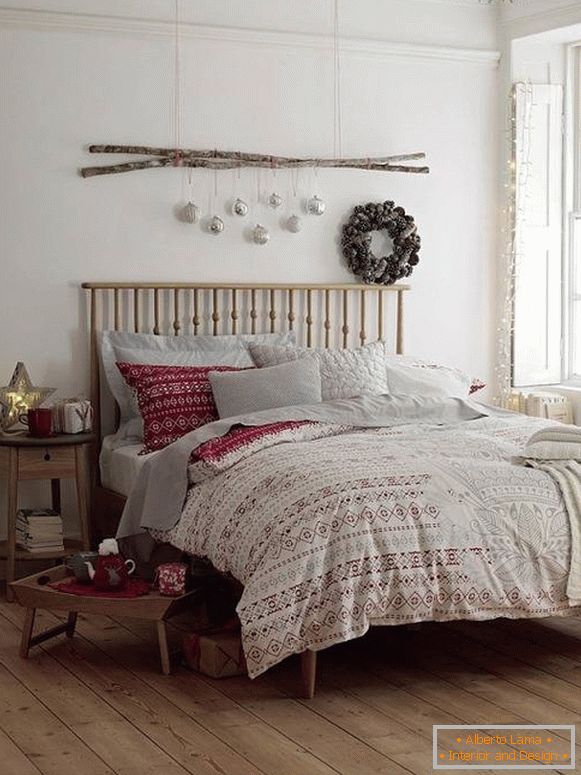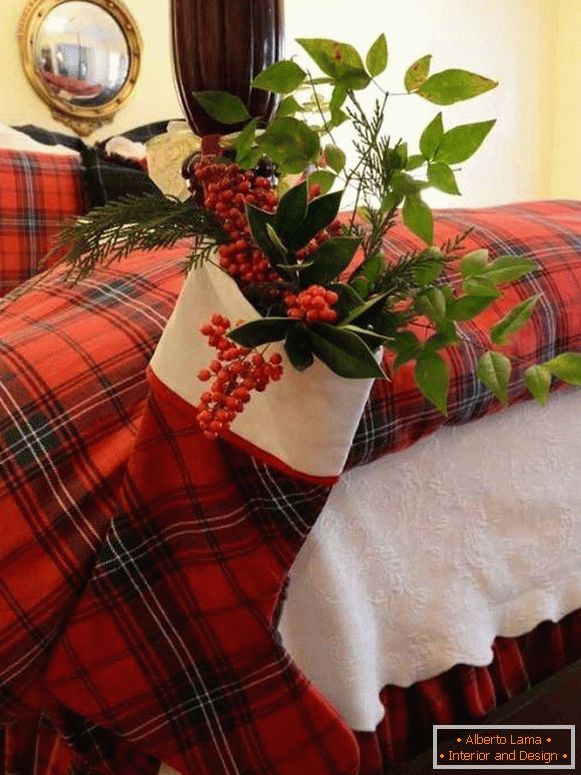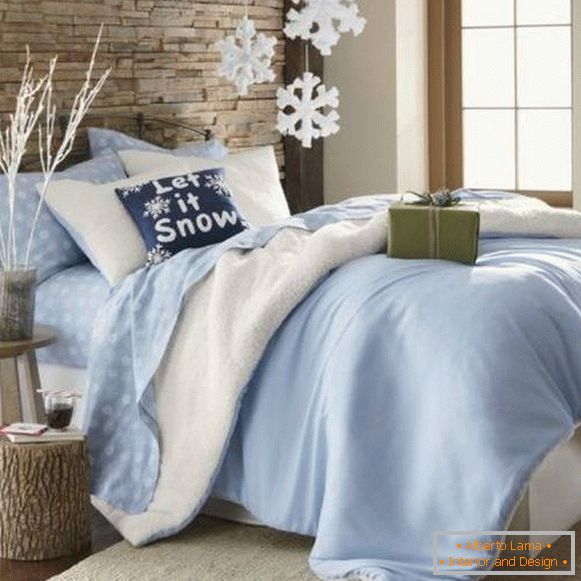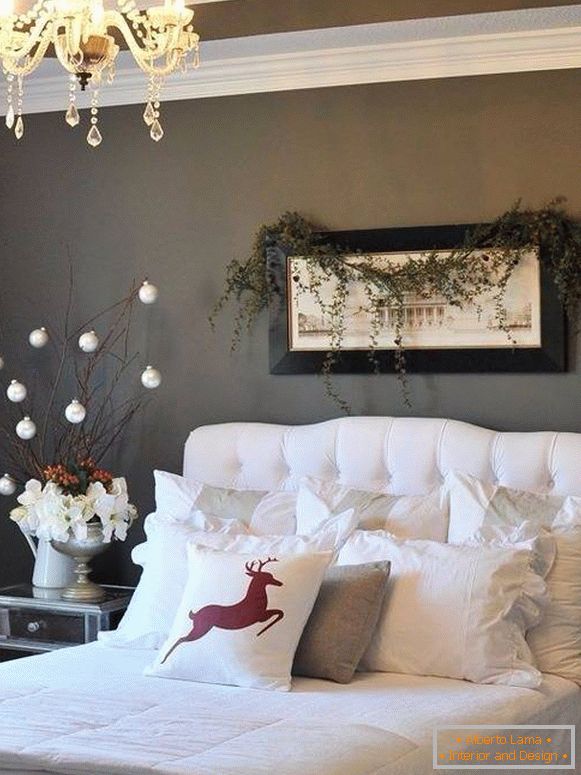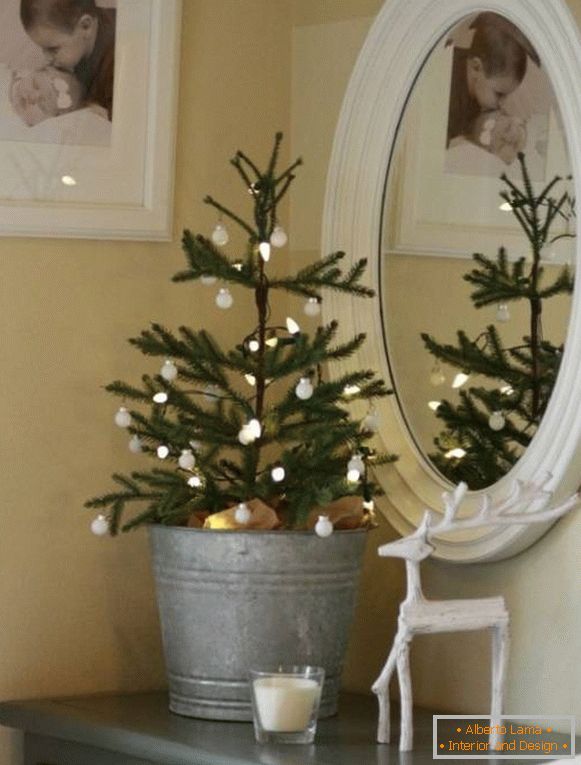 3. Celebratory lights and small strokes
Sometimes an ordinary LED garland is enough to transform the interior and create a festive atmosphere in it. Soft light reflected in the windows and mirrors will bring to your bedroom a unique combination of nostalgia and romance. And for a more complete effect, you can add a few simple Christmas decorations to the chest of drawers, bedside tables, a window sill and / or the head of the bed.