The spacious studio apartments, lofts and open-plan houses sometimes seem too cold and uncomfortable. How to properly divide a large space into convenient zones and give them a truly home-like look, you will learn later in this article.
Built-in modules, original partitions and decor - we present you 9 ways to accomplish this task beautifully and in the proper style!
1. Interior blinds
Wooden blinds are a very beautiful and versatile decor for homes with open plan. On the next photo they were used for the separation of stairs in combination with built-in wooden boxes. A great idea for a multi-storey house!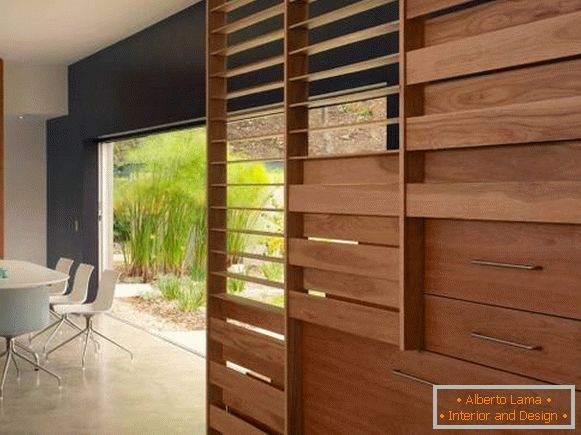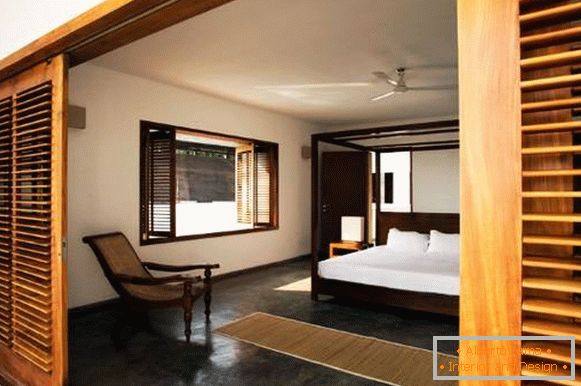 2. Warm central element
A fireplace or a special oven can perfectly serve you as a marker for the place where the dining area ends and the rest area begins. This option has one obvious advantage: the source of heat is not at the wall, but evenly warms the entire room from its center.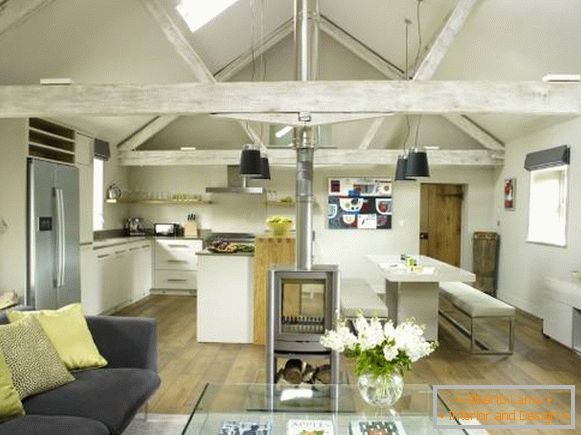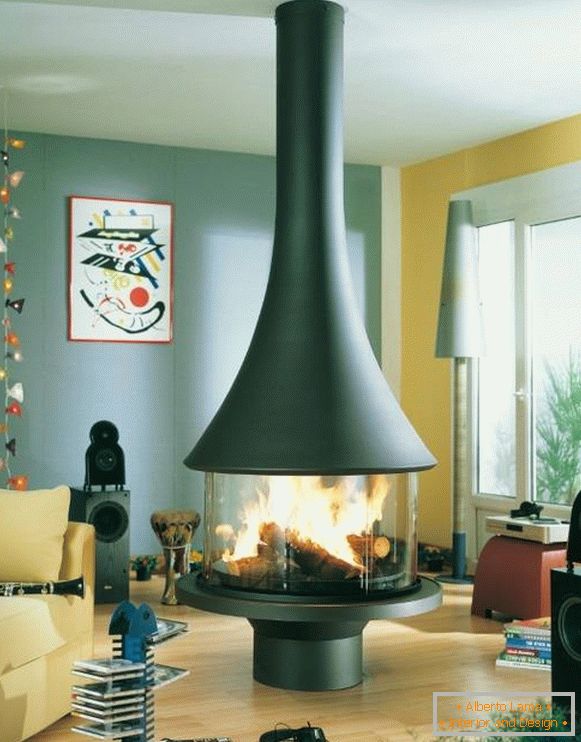 3. Two rooms in one
Folding doors, Japanese partitions and simple curtains allow you to create a private space in a large studio apartment, for example, separating a bedroom or a nursery from the reception area.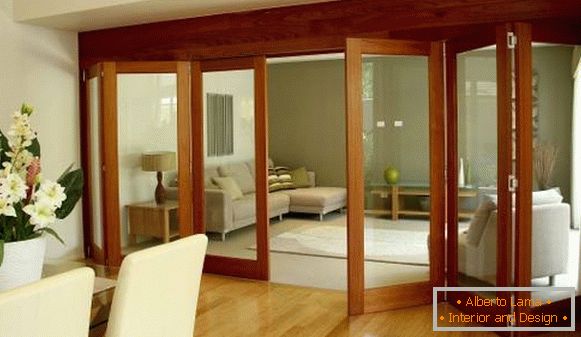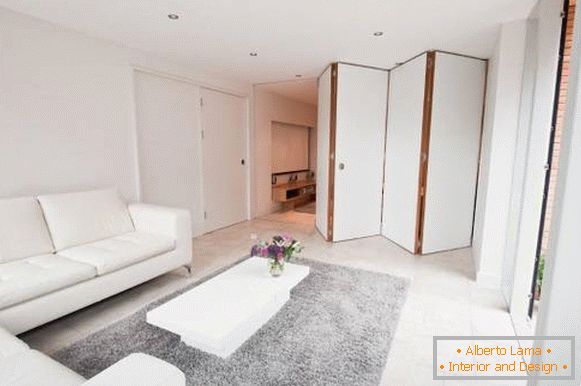 Also read: Combining the kitchen with the living room: 30 examples for inspiration
4. Transparent partitions
Glass or thin textile screens help visually divide space into zones, while maintaining its overall integrity.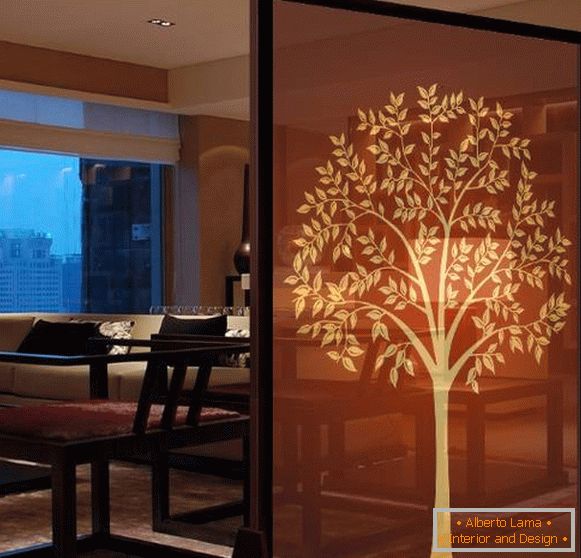 5. Zoning with color
Different colors of walls or floor coverings also help to highlight the transition between different functional areas. In addition, the contrast between shades always exerts an invigorating effect on the room, making it more lively and welcoming.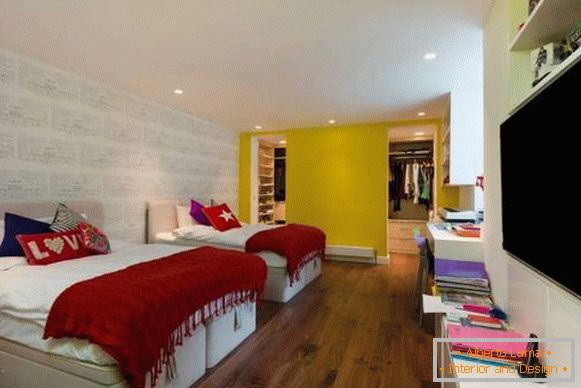 In the next photo, a row of bright bar stools serves as a color separator, which shows flexibility in the way this method is used.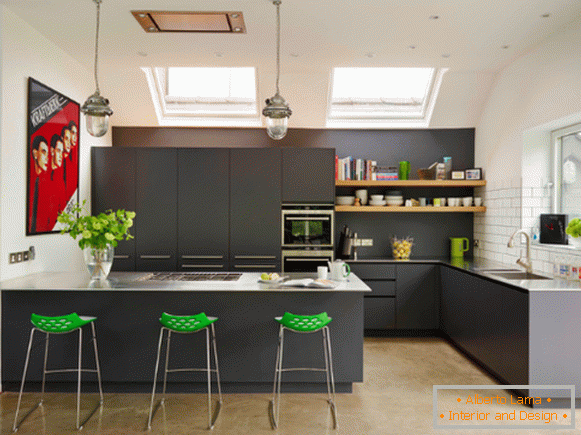 6. Beautiful decorative partitions
Sculptural decorative partitions not only demarcate space, but also serve as a beautiful and interesting accessory.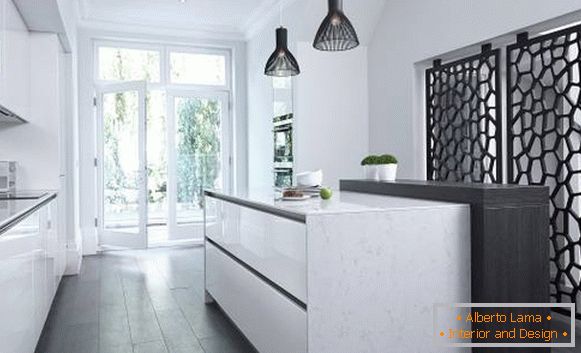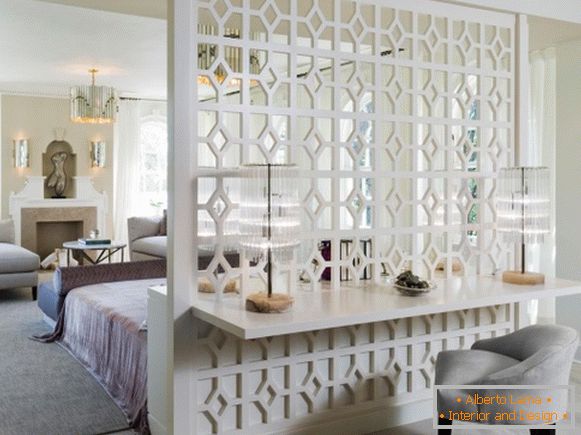 Also read: Separating partitions in the interior
7. Window in the interior
Need a transparent partition with a soundproofing function? In this case, the best choice is to install an interior window. You can enjoy peace and quiet without feeling cut off from the rest of the world. An ideal way to highlight a home office!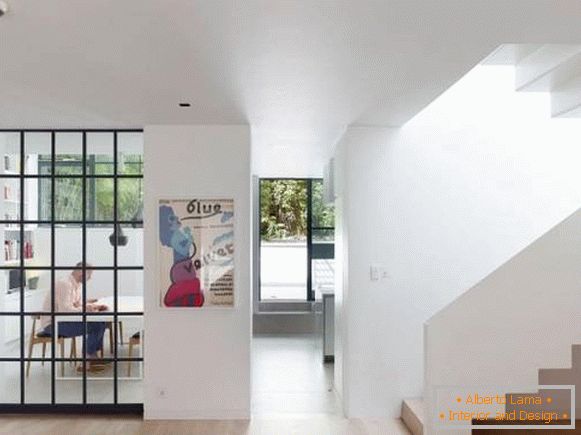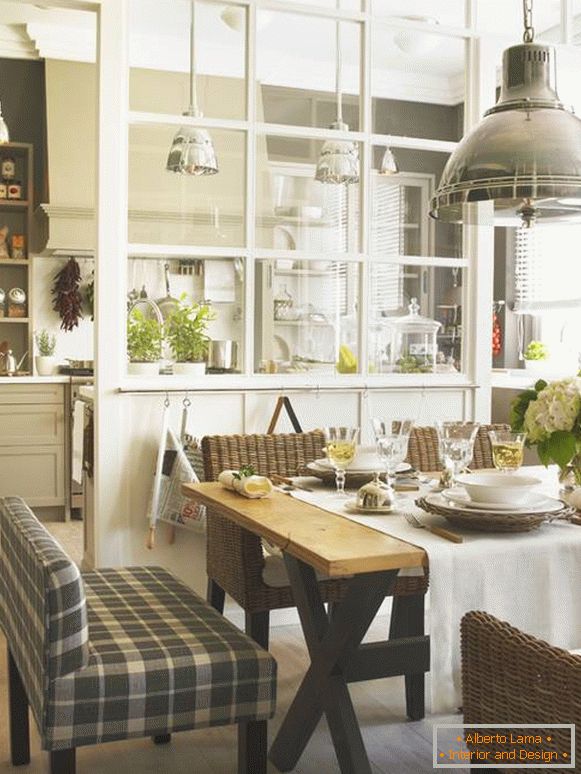 8. Open shelves
Open shelves and shelving allow you to show your favorite decor right away in two zones of the same room. A good example of adding a septum that creates a nook, but allows you to borrow light and decorations from the rest of the house.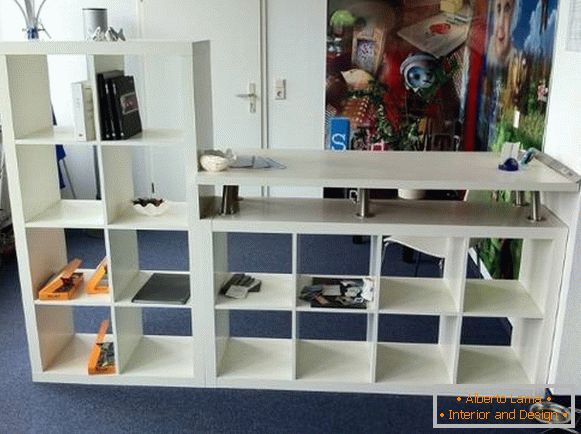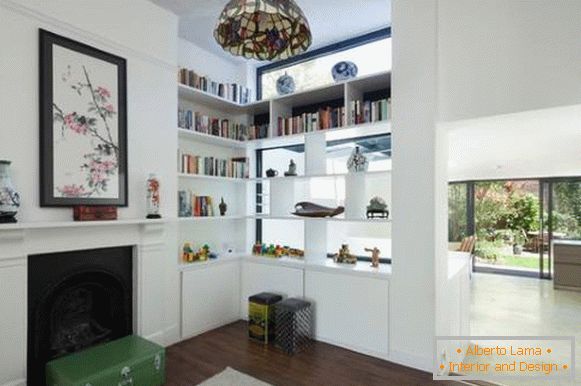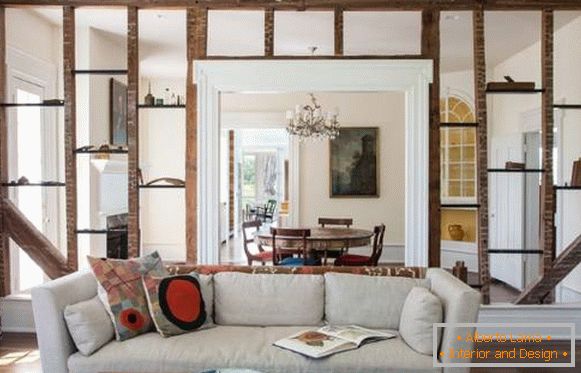 9. Smart selection of furniture, lamps and other decor
Do not want to use special partitions? In this case, make the space cozy and conveniently planned will help you choose the right furniture, lamps and other accessories! For example, a wide chest of drawers or a low rack can act as unobtrusive dividers, whereas a large floor lamp, paintings on the walls or tall sculptures will make the interior more cozy and welcoming.
Also read: 17 best designs for small apartments