To read and write, the first thing you need to learn is the alphabet. To create, it is worth remembering. This is exactly what many people do to translate their ideas. They photograph, mold, cut, glue, paint, create installations dedicated to letters.
Photoproject - Naked Silhouette Alphabet - Greek Anastasia Mastraculi (Anastasia Mastrakouli) is a photograph of a female nude body in the form of an alphabet. Through a kind of screen from the misted over glass outlines of Latin letters. Muted halftones and frankness certainly attract attention. Give everyone the opportunity to "decorate" the alphabet in their own way. Embodying her idea, Anastasia wanted to show the connection between the human body and art. The task is not new. But the photographer managed to use the "nude" style from A to Z skillfully.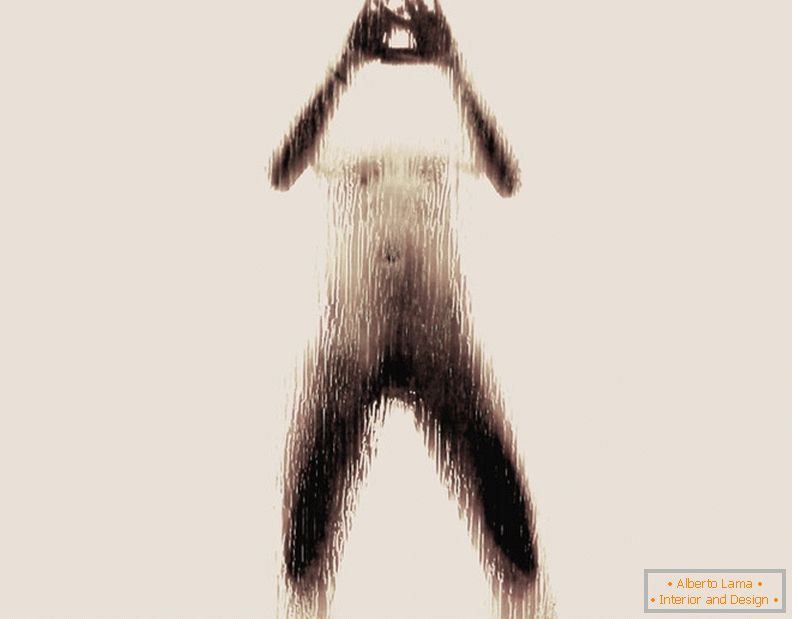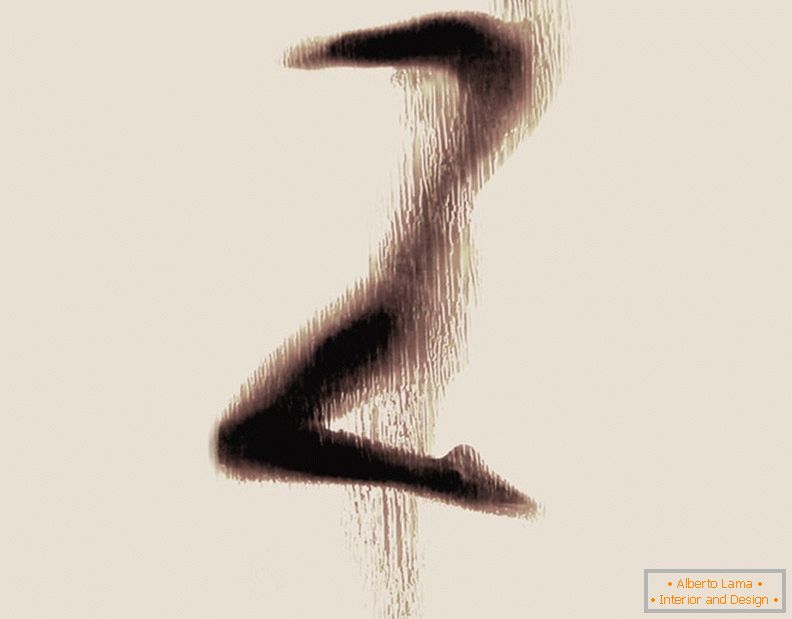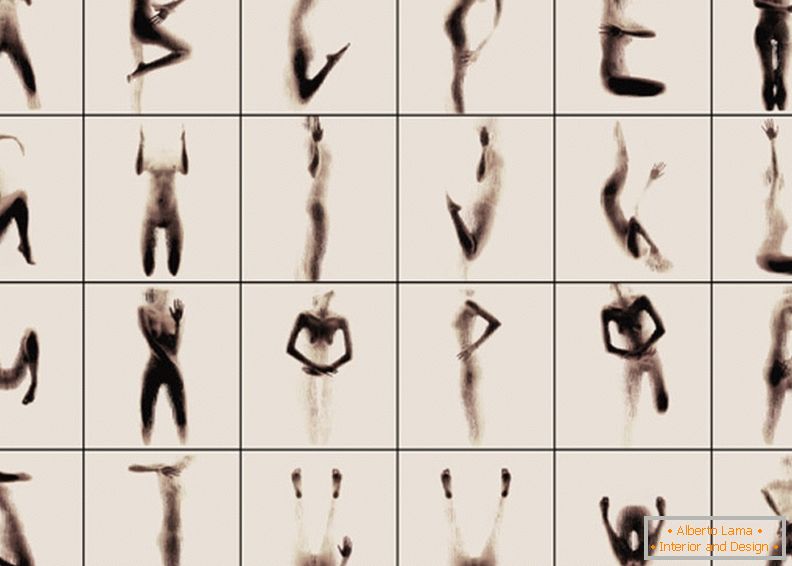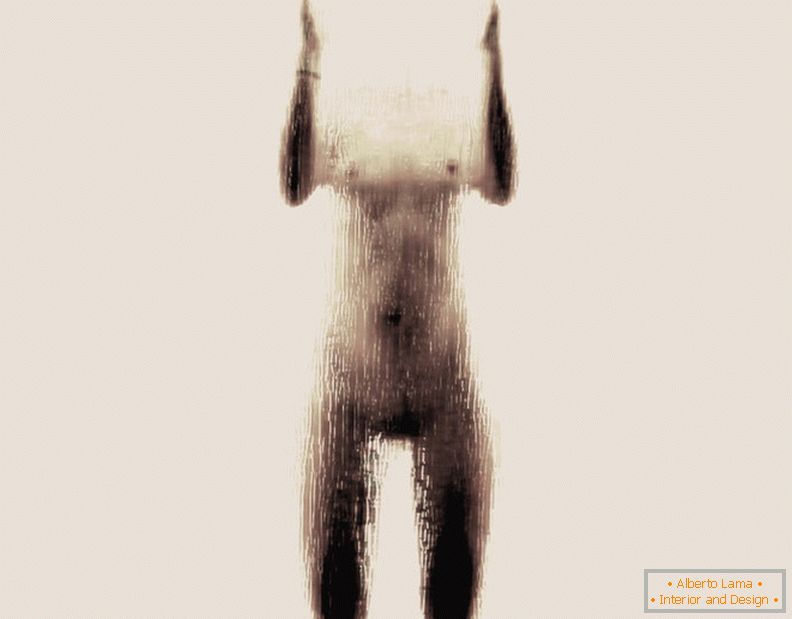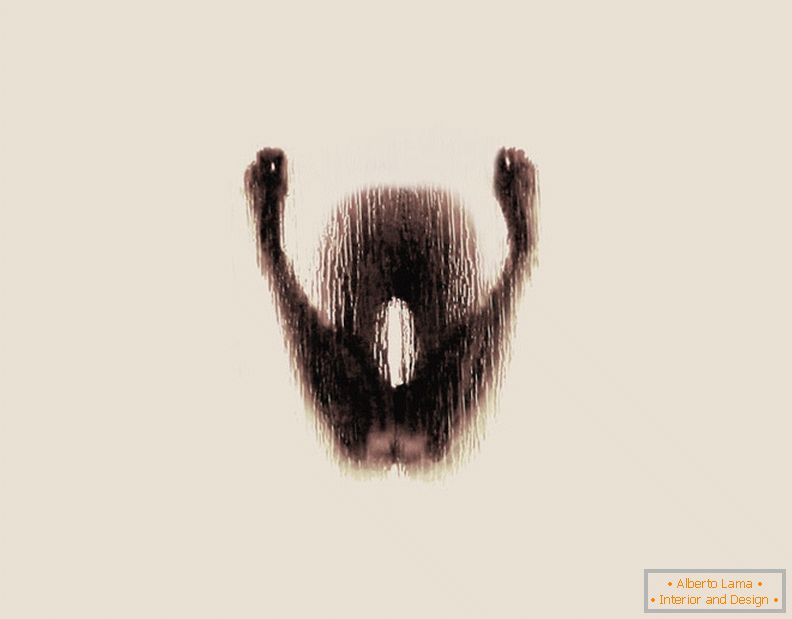 Frenchman Benua Schalan (Benoit Challand) decided to introduce the alphabet into office life. Open offices are often criticized. They differ in the increased noise level, the lack of personal space and, consequently, poorly affect the performance. But the idea of ​​"erecting" around people standard square booths to the designer is also not to taste. Where it is more interesting to make furniture in the form of letters of the alphabet. Offering the "Fold Yard" project of Benoit, he pursued the goal of diversifying the life of a standard office, inspiring workers and making them think differently. And each firm would be able to choose for itself only those letters that are included, for example, in its name or motto (if the first is too short). And arrange furniture according to them.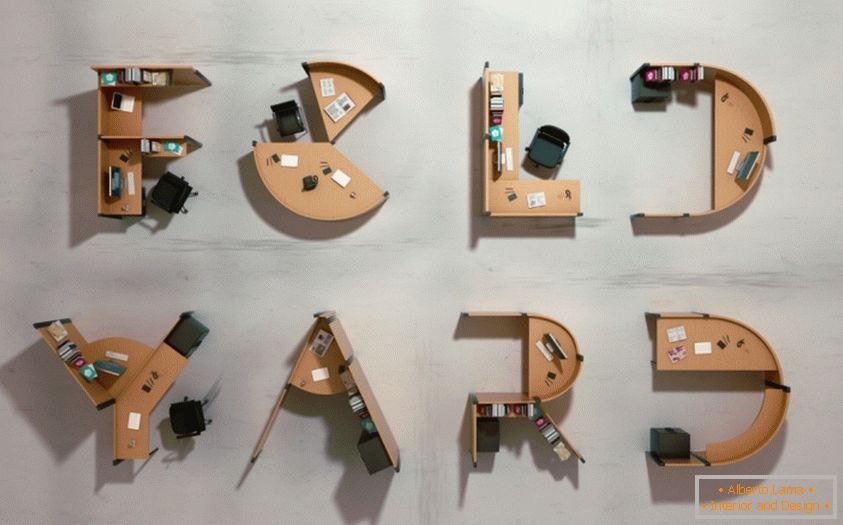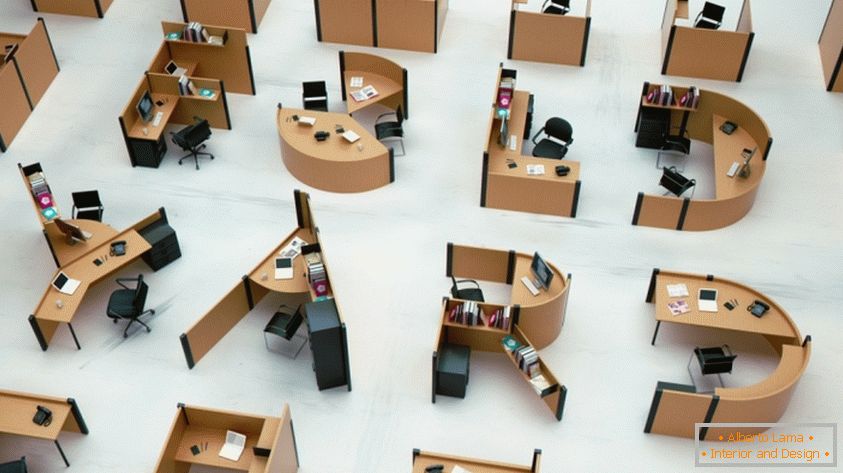 The concept of "alphabetical order" is familiar to everyone. And thus distribute not only books in libraries. For example, a Colombian designer Frederico Gonzalez (Federico Gonzalez) did this with famous architects and their projects. A short but deeply informative video using iconography. Architecture is the passion of Frederico. And the embodiment of this creative idea, he wanted to introduce novice architects with examples of outstanding buildings.
Jacob Sutton (Jacob Sutton) went even further. As advertising for the new collection of jeans Diesel - Jogg Jeans, he shot a video that in a week collected more than a million views on YouTube. The video is really very inspiring. Each letter of the alphabet is represented in the form of movements of various dances. The aim of the project was to show - Diesel things are meant for active life. In them you can freely dance everything from ballet to step. It is not known how many fans of jeans after such a run to buy themselves new ones and exactly those that are shown in the video. However, a lot of people were charged with the positive from celebrities dancing on the roofs of Los Angeles.
As you can see, everyone's goals are different, but the result is always amazing.
Photogallery Total | 12 pictures