French designer Gregoire de Lafforest has developed an unusual bird cage that combines functionality and a bit of fantasy. The cell was made in cooperation with the SeeWhy atelier using glass (for domes), metal (for wood) and wood (for frames).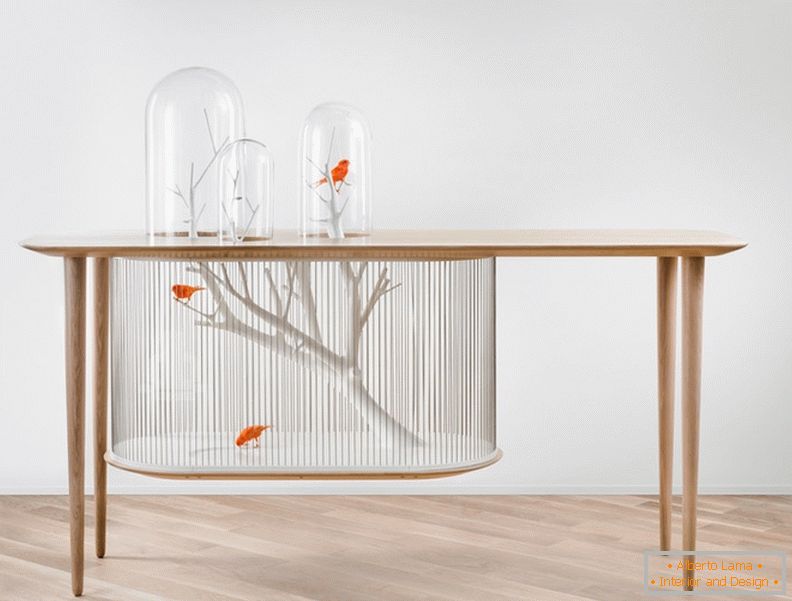 The designer drew particular attention to the tree, which, according to the idea, should not only have a shape as close to reality as possible, but also, which is not unimportant, an invoice that is as similar as the texture of a real tree. To create the tree, steel pipes were used, with which the frame of the tree was made, after which they were covered with polyester putty, at the end the "tree" was covered with two layers of varnish.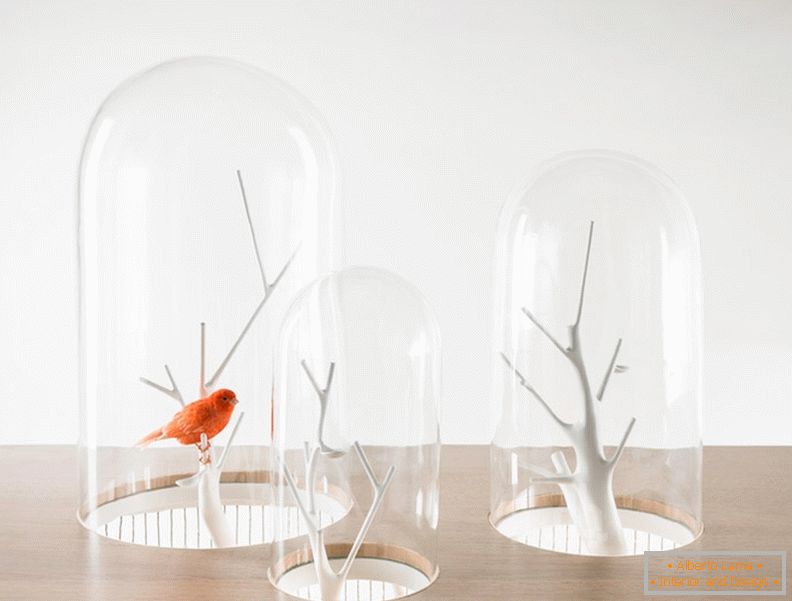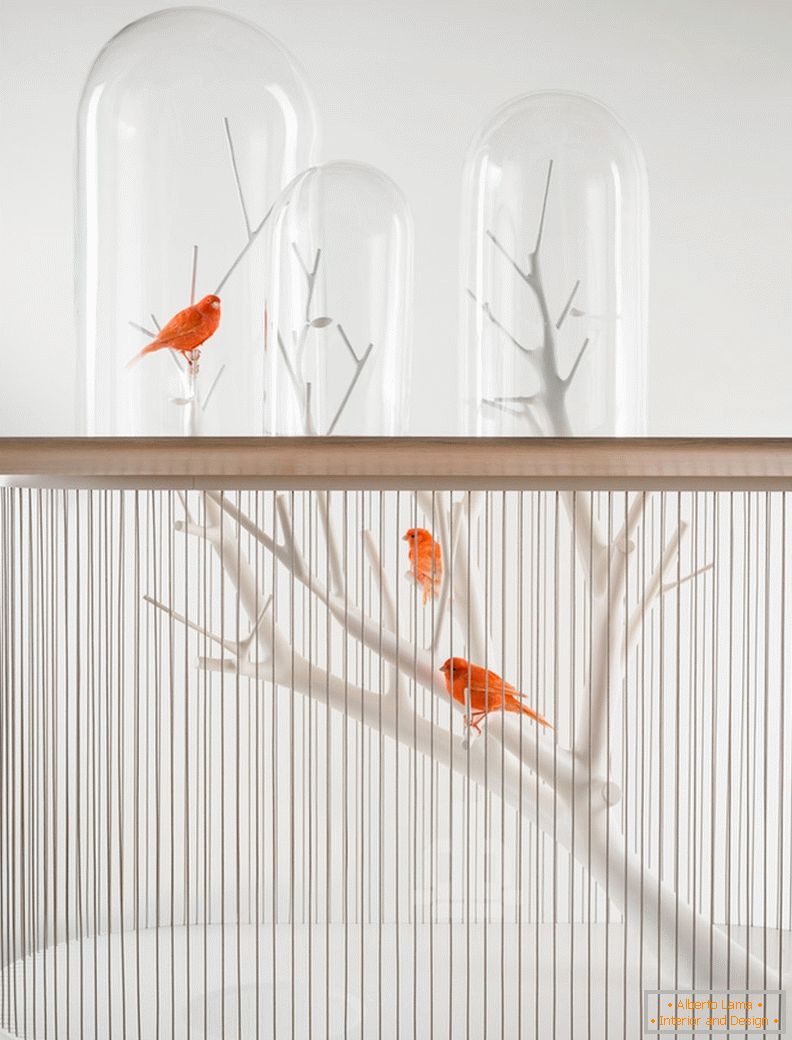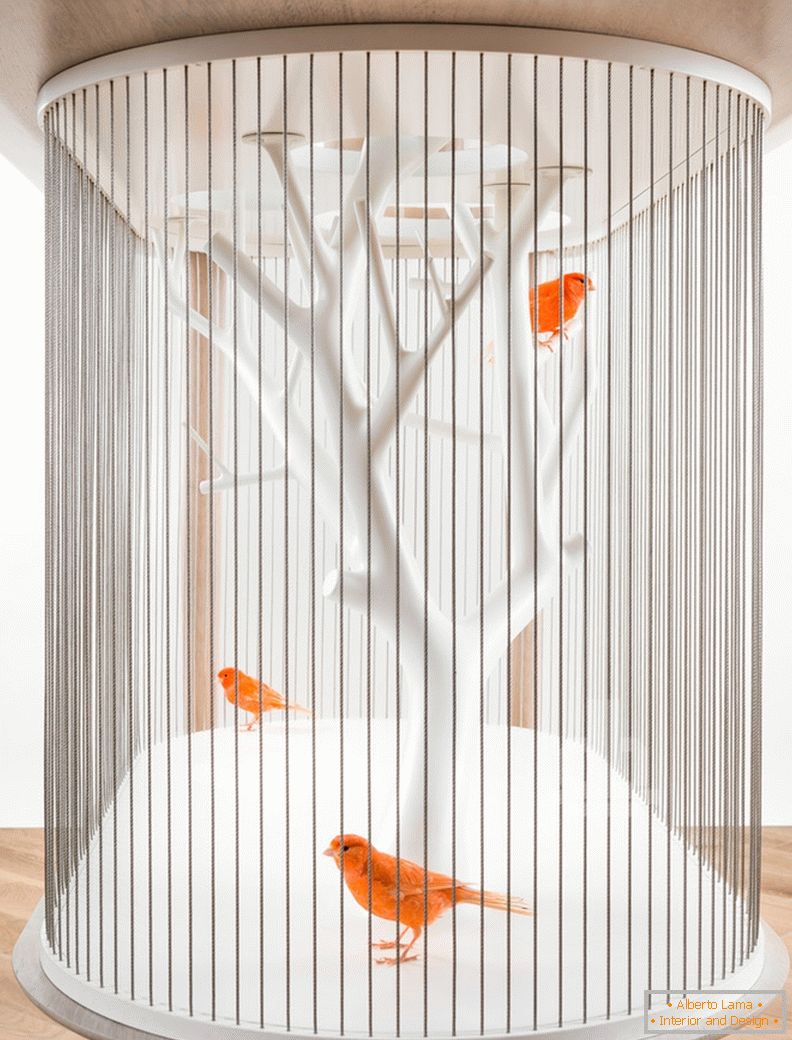 Inside the cage there is a small depression for water, imitating a small pond.
Photogallery Total | 6 photos