Design studio Dezien has created an interesting bicycle concept called "Levitation". Its main feature is an integrated battery that is charged when riding. As far as we can tell, this does not in any way affect the movement or technical characteristics of the bicycle, the battery will be used to charge mobile devices via the integrated USB 3.0 port, which is hidden under the removable handle of the rudder, as it will provide energy to the neon illumination of the concept.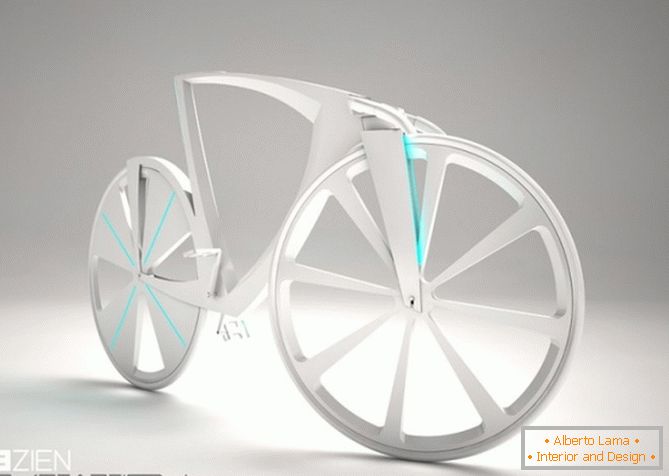 The bike also has an integrated Wi-Fi hotspot for connecting your devices to high-speed Internet, although the technology with which this point sends and receives data is not specified.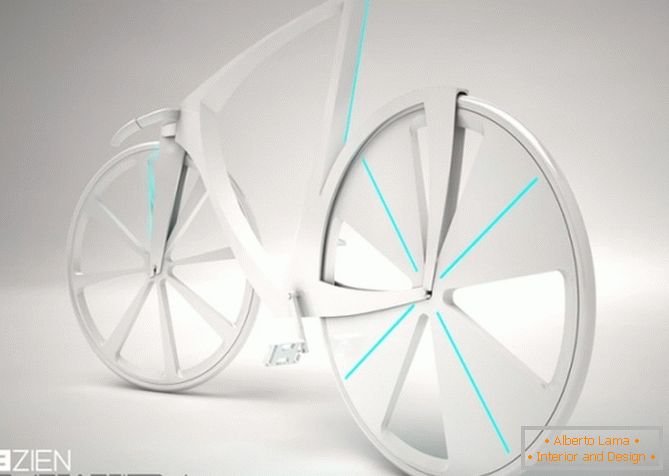 Other amenities include an LED display that will tell you about the level of charge, the speed at which you are moving and some other parameters. Frame from Hi-Macs, using the most advanced materials. Inhabitat reports that the design, designed by architect Michael Stamm, was nominated for a contest for a better conceptual design.
Photogallery Total | 8 pictures