Many important events in the life of people and teams anticipate the distribution of invitations. The most common reasons for making invitation cards are: a wedding, an anniversary, a graduation ceremony, an exhibition opening, a corporate event for a significant event, a charity event, and much, much more.
Invitational can be printed - the most popular option, or in the form of figures, plates and product samples. Souvenir invitations originally belong to the vip-class and are often also a memorable sign, they are issued in single lots. The printed version can be of two types: printed, hand-made or hand-made.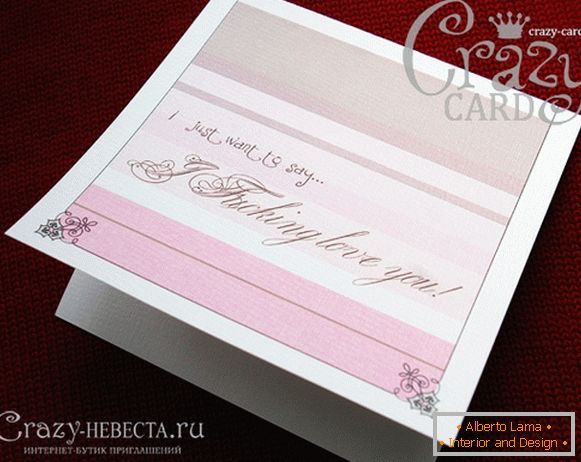 Invitational is always creative, it is created solely for individual needs. This is a sign of a good tone and a demonstration of respect for the invited. Some invitations are so harmonious and beautiful that they are preserved in families for decades. The form of the invitation card can be different: a classical rectangle or a square, a scroll, a design fence with a figured edge, a multi-layered "accordion" and others. Modern printing has the following manufacturing techniques.
Digital mode
This is the most economical and fast way to get a multi-color image. The minimum circulation is 30 copies, and the production time is only a few hours. Paper is most often coated, but it is possible to use a smooth original without texture. Some drawback of this type of printing is that it is impossible to put a white color - but you can just pick the right background. With this type of printing, the name of the invited person can be typed with a typographical font - this makes each invitational absolutely unique. Also the plus of this method is that it is very common, and you can buy invitations of this type in any printing house of the city.
Offset mode
It is used when more than a thousand identical copies are needed. The method is relatively inexpensive, but it is rarely required - measures of this scale are more likely to be an exception than the rule.
Silk-screen method
It is used to emphasize the high status of a company or event. Used on paper of any texture, each paint applied separately. The embossing is used, it is possible to obtain a relief pattern with the help of a convex. The minimum circulation of 50 pieces, the price is slightly higher than with other methods. But the invitation is very attractive, with the participation of the designer with good taste, these works of art are created.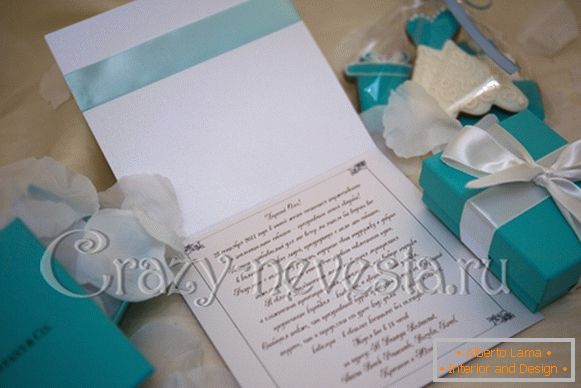 To make invitations with their own hands, too, different decorative techniques are used:
Scrapbooking - a collage of various thematic images on cardboard. You can add ribbons, bows, laces, stones. Now it is also similar to give such handmade cards to the holidays.
Quilling - paper wrapping, when from narrow stripes of colorful paper flowers, petals or abstract figures are curled.
Decoupage - careful cutting of finished images, which are then pasted onto the substrate. Pictures for decoupage are often taken from napkins or special kits. This technique can decorate not only a postcard, but also any other object - a bottle, a cup, gift wrapping, and in general anything.
Iris-folding - in the cardboard a hole of any shape is cut, which is sealed from the inside with a cloth. On the front side you can place bows, beads, rhinestones or other.
Jewelery is a set of beads or artificial stones. If you show your imagination, you can create an unforgettable invitation for any event.
Source: www.Crazy-Card.ru
Photogallery Total | 3 photos