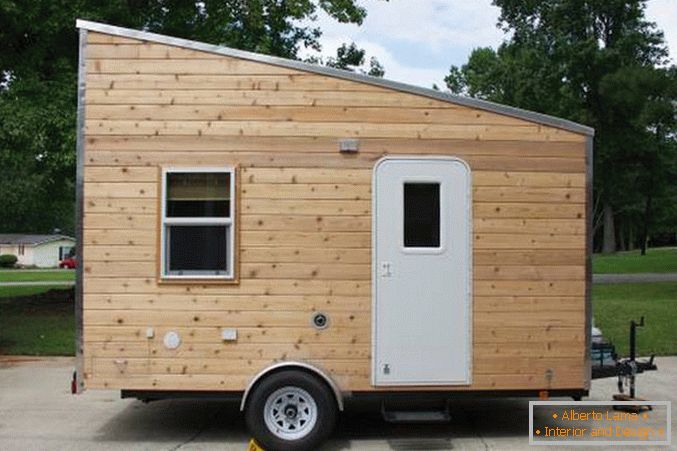 Unusual small houses in eco-style
Unusual small houses are gaining popularity every year. This happens thanks to those who wish to simplify their lives, make it bright or change completely. Under the requests of modernity, mini-houses are constantly being improved, and, at the moment, a huge breakthrough has been achieved - designers and designers have turned small houses into a whole style, called ECO-life.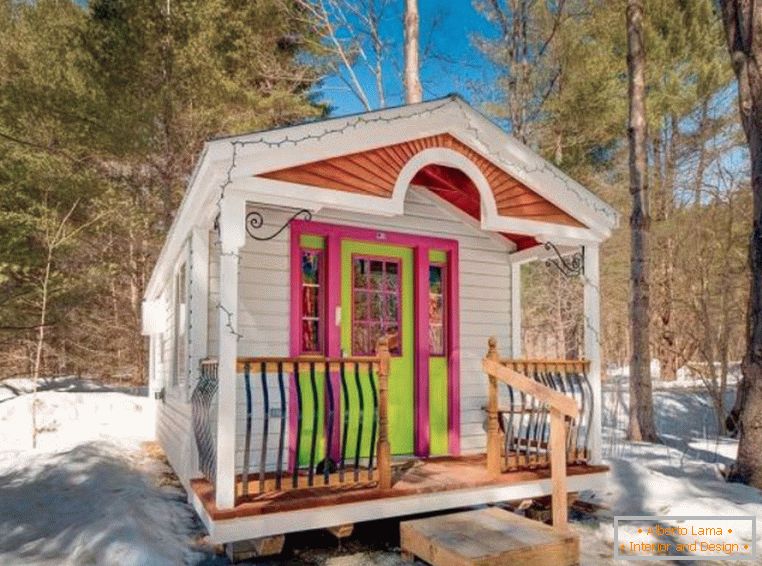 Mini-house can be very bright and unusual
The largest size of these houses reaches almost 40 square meters, but more often they are made even less. Buyers are attracted not only by the price, but also by comfortable and tidy conditions.
How does a mini-house look from the inside?
An original approach to the theme of small houses was demonstrated by an artist from California - Gregory Kloehn. He creates tiny houses from secondary raw materials and garbage containers, and then sells them or donates them to the homeless.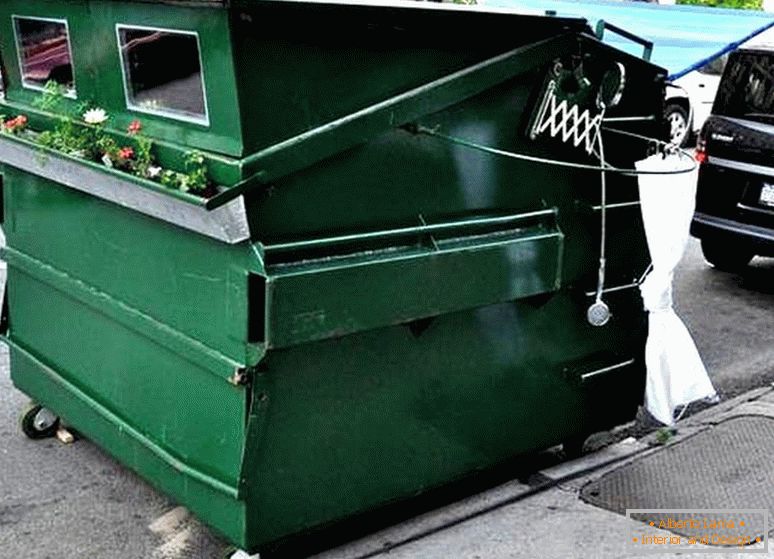 A tiny hut of recycled materials from Gregory Kloehn
Not all owners of cottages are satisfied with the minimum living conditions, so they can store in a small space all the necessary things and equip their homes, focusing on new technologies. So the company dmvA introduced Egg House, which includes a bathroom, kitchen, LED lighting, a bed and several niches for storage. The nose of the house opens automatically and is used as a veranda.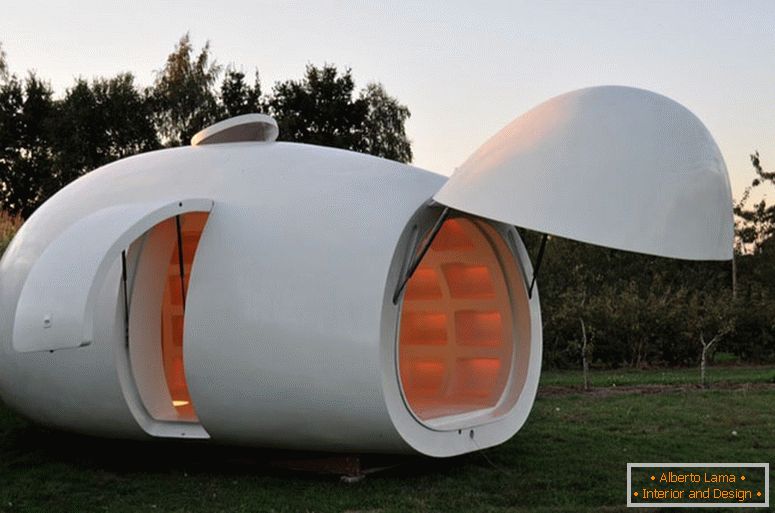 "House-egg" from dmvA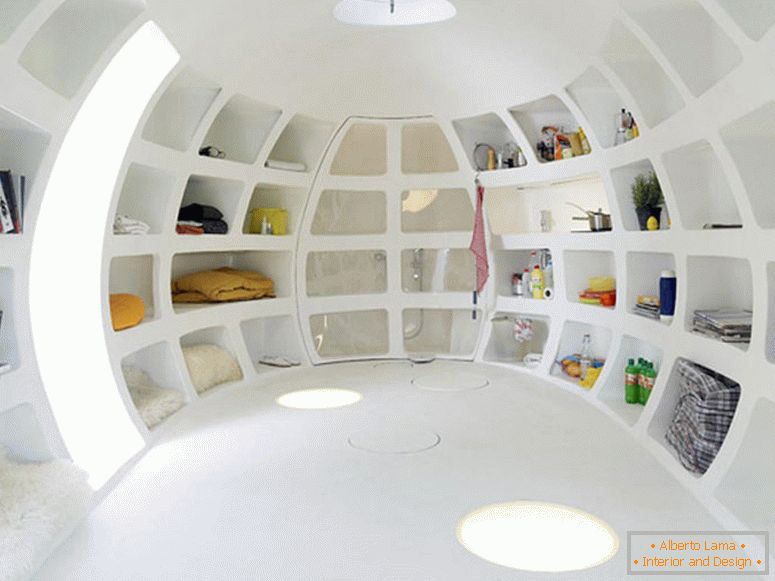 Ultra-modern mini-house
The small house of Dwelle aims to reduce the level of carbon in the atmosphere. And he is very organic and is perceived as a part of nature.
Dwelle Lodge
Some houses can be quite tiny, like this one from Koleliba with an area of ​​just over 9 sq.m.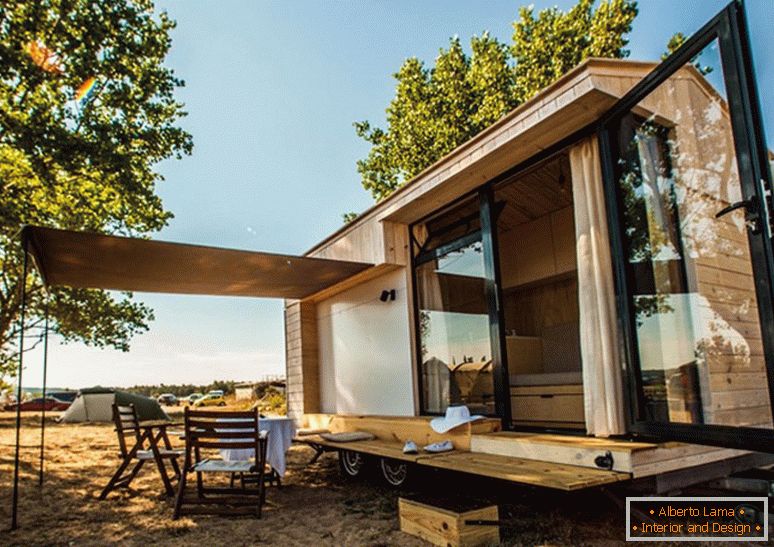 The house is equipped with an additional terrace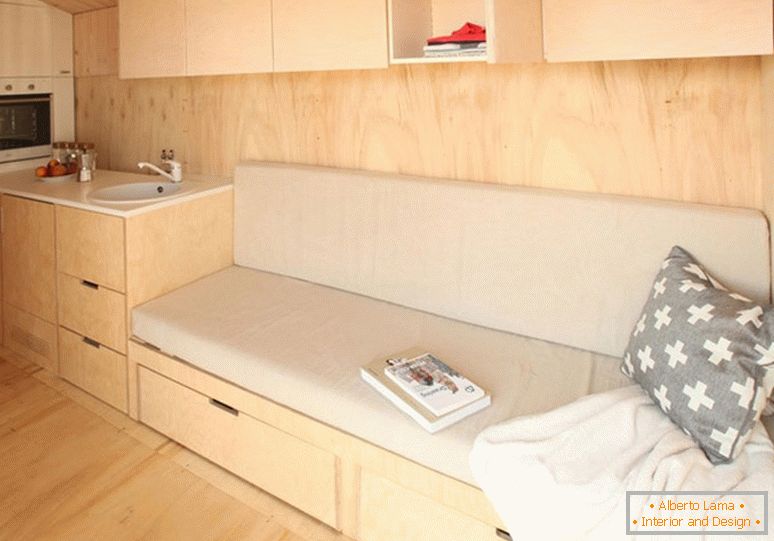 Inside everything is minimalistic, but cozy
The author's house from Lora Higgins contains both a washing machine and an office, although it can hardly reach 20 square meters in size.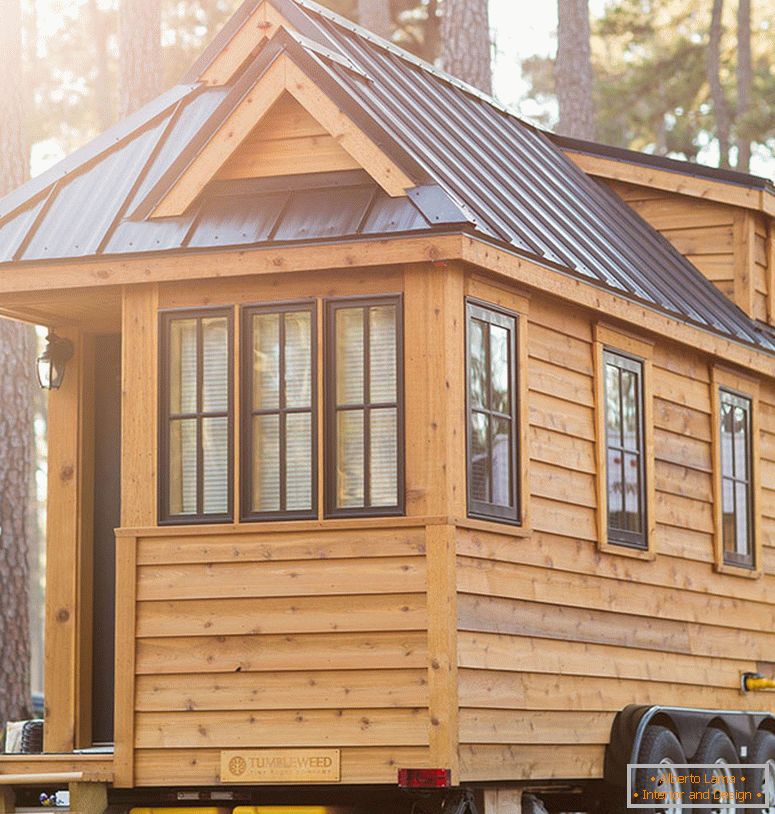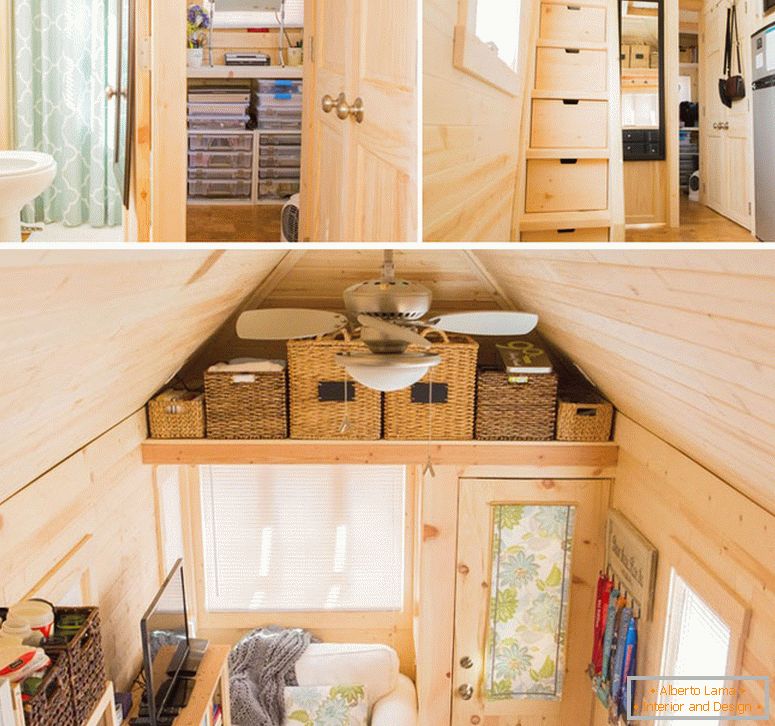 Individual project Lora Higgins
Tom Chudleigh, a designer from Canada, literally lives on a tree. He built an ECO-house, resembling a cocoon and perfectly arranged at a considerable height from the ground.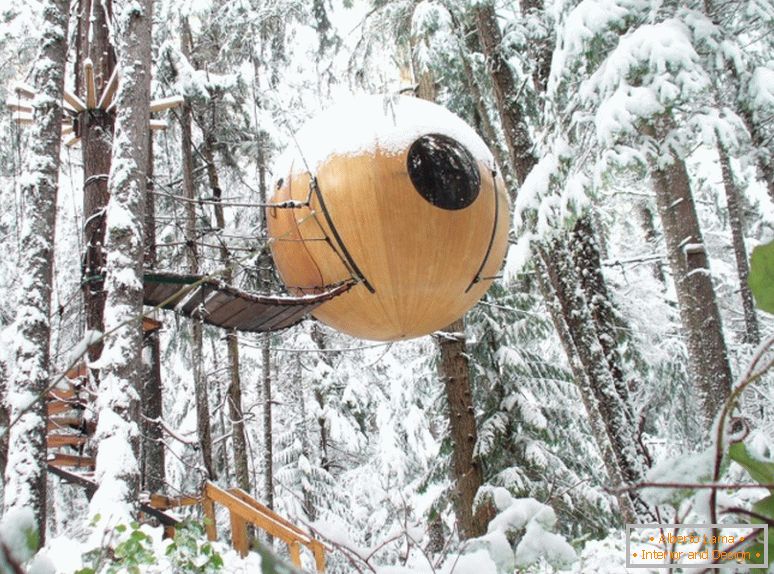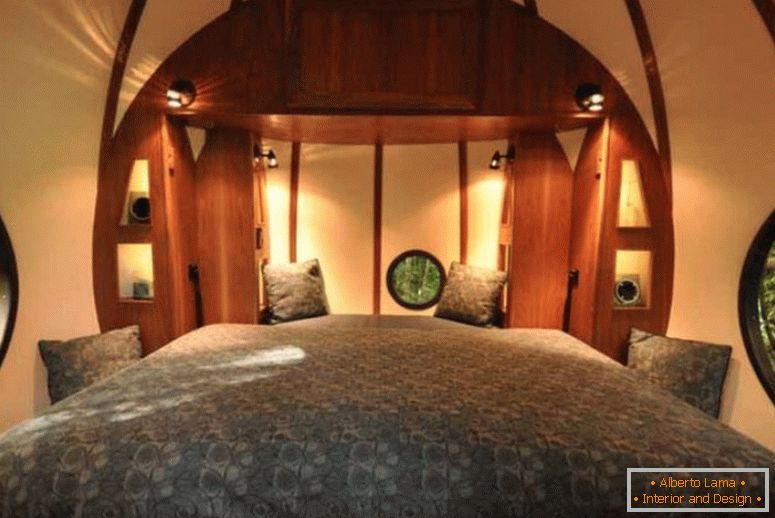 Tree house from Tom Chudleigh
Neat little houses in the eco-style can be not only cozy nests, but also fighters for nature. And you could live in a house like this?