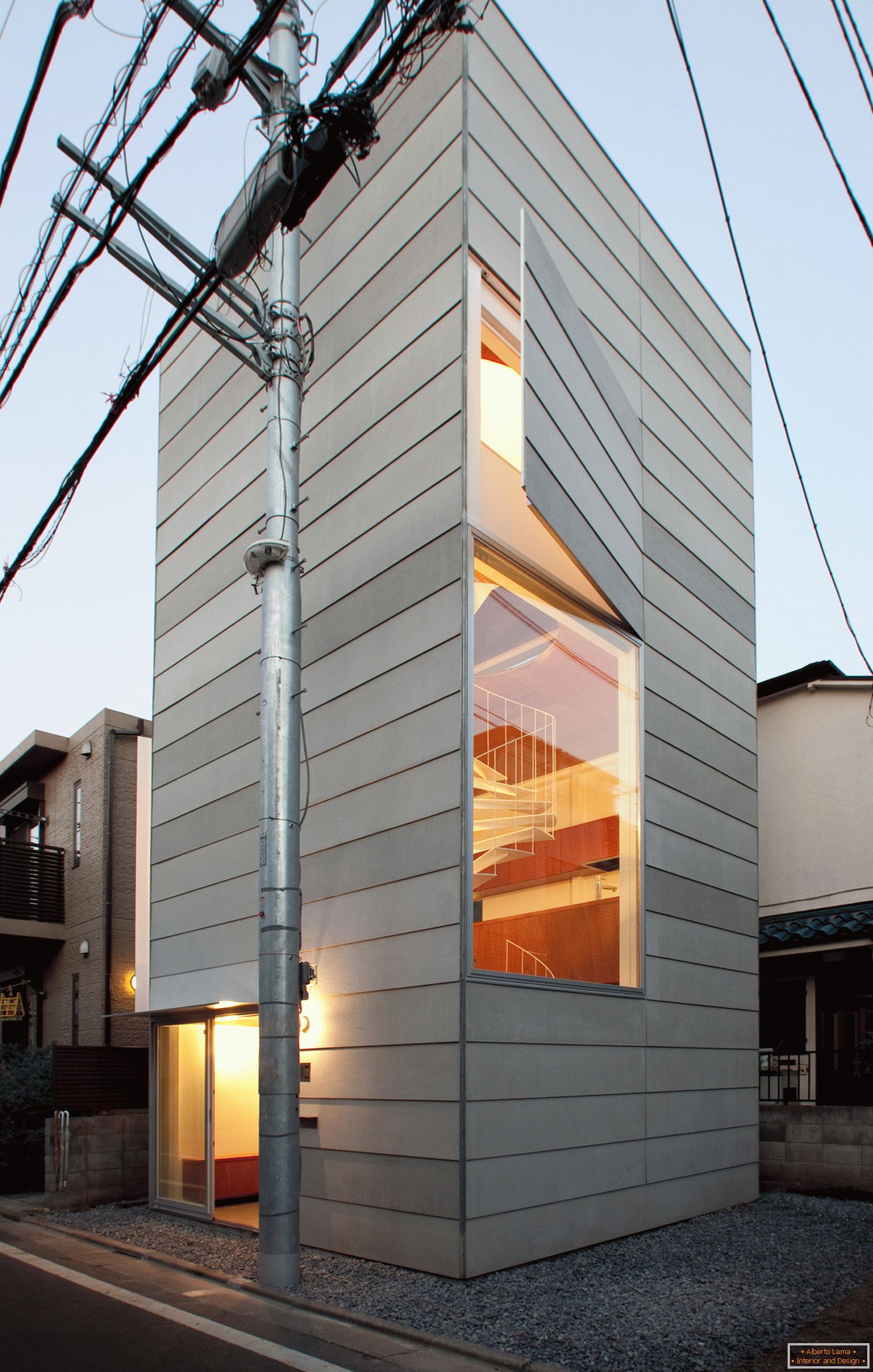 Compact house from Unemori Architects
An unusual compact house was designed by architects of the Japanese company Unemori Architects.
A small house in which a couple lives together with a child is located in the busy Tokyo district. Neighboring houses are very close. Nevertheless, the architects managed to develop a project adapted to the constrained conditions of a large city.
The author arranged a small house with dimensions of 4x4 m in the center of the area of ​​34 m² so as to provide the interior with the maximum amount of natural light and fresh air. What he did was a tower almost 9 meters high. The internal space is divided into four floors, which are connected by a spiral staircase. The used floor covering has a small thickness (only 70 mm), so the upper and lower boards are adjusted so that no joints are visible.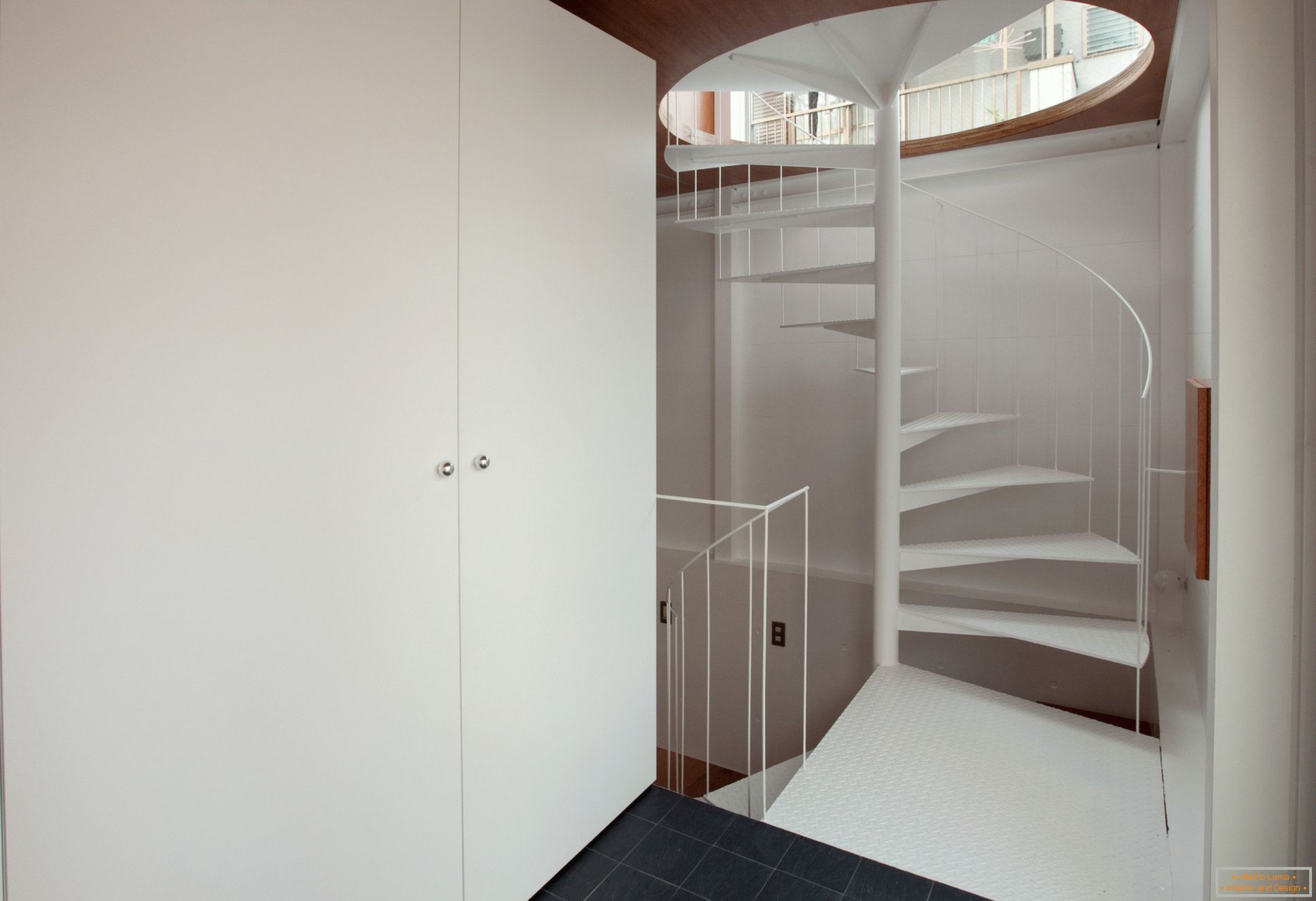 Nothing prevents the free penetration of light and air into the house. The windows are located on the side of the roadway. The author of the project harmoniously entered them into the architectural appearance of the district. The windows are so large that opening or closing them leads to a significant change in the kind of rooms.
The second and third floors have sliding doors. When they are open, the room is filled with light and fresh air. There is a sense of lack of walls. Provided thin ceilings and large windows facing the street, the designer as if erased the boundary between the floors of the house, between the inner and outer spaces, the structure and the city.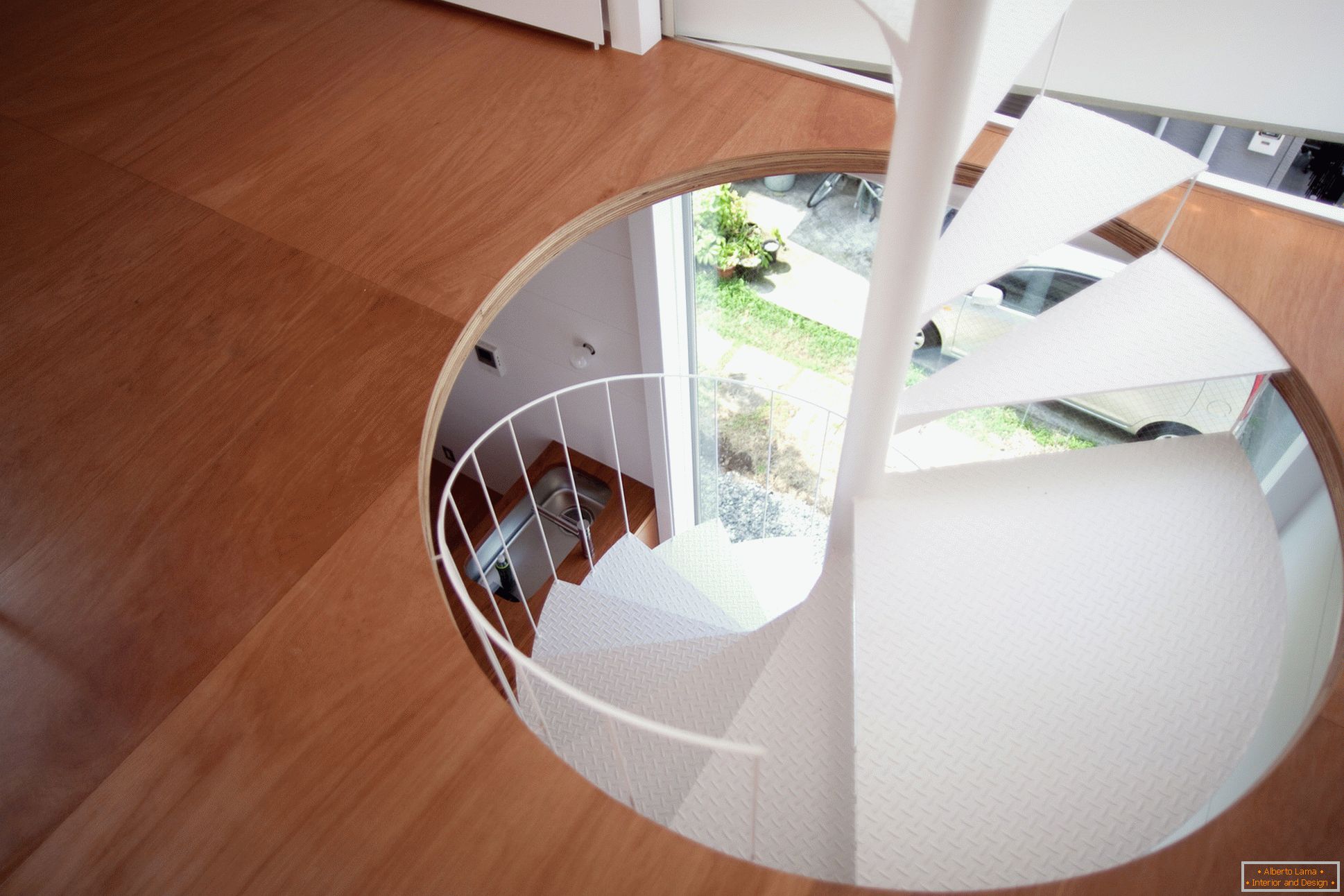 How do you like this idea of ​​a spacious but compact home for a big metropolis?