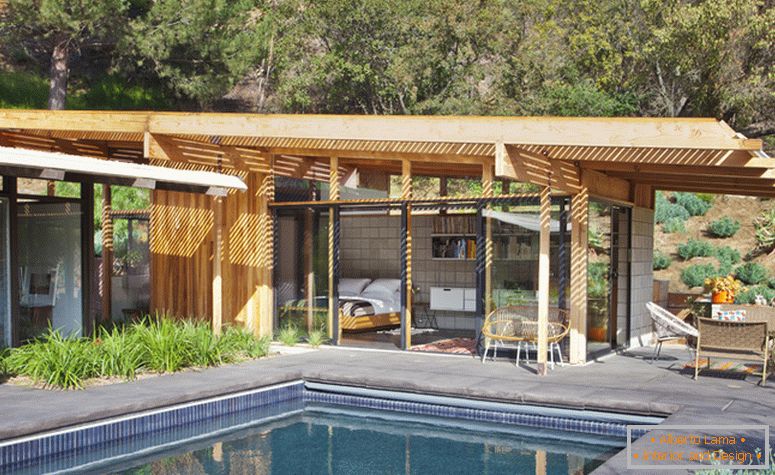 A competent interior design of a small house always has a positive effect on the quality of life and the mood of its inhabitants.
Growth of popularity of the style of the 50's is now observed in various areas of decorative art and architecture. One of the reasons for this trend is the clean and clear lines characteristic of the design of this period. They best meet the expectations of homeowners who are looking for harmony and simplicity in their lives.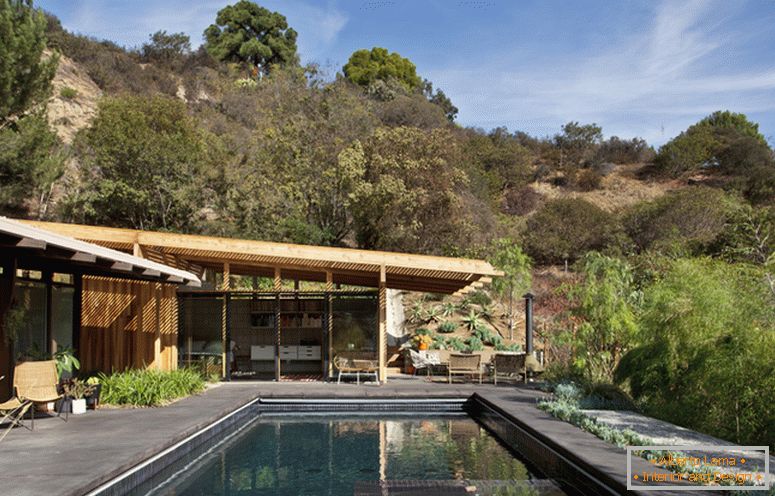 A beautiful house of 380 m² is rebuilt according to the project of architect Bruce Bolander. This wonderful mansion in sunny Los Angeles is an ideal design sample in the style of the 50's. One of its directions was originally called "modernist architecture". Now it is better known as the "Californian modern".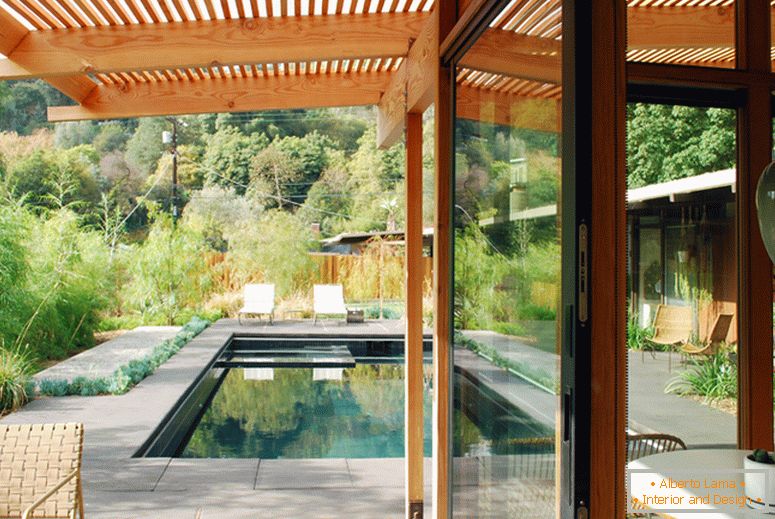 Designers have retained some elements of the original design: a comb and crossbeams decorating the roof, concrete walls and floor, large windows overlooking the backyard. Initially, houses with this appearance were considered light-minded and too modern compared to other mansions of the same size. This caused some difficulties in the sale of such properties.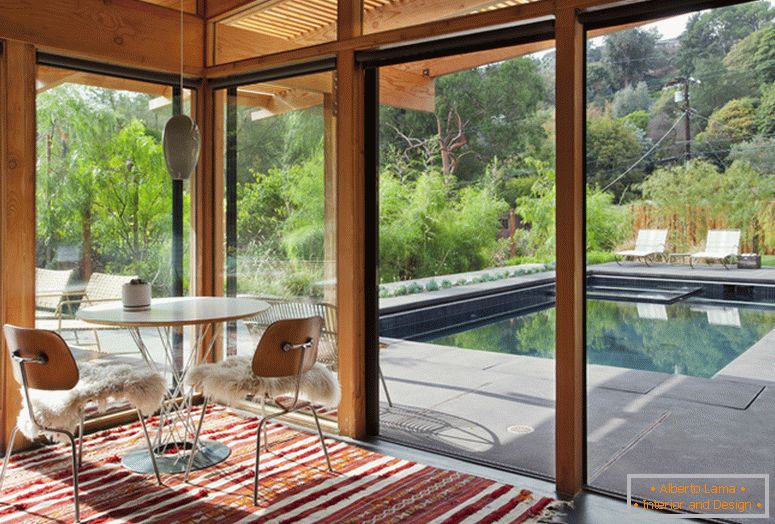 Color and shape are quite different in the rooms. Panoramic sliding doors, which are located along the rear facade of the house, allow you to leave the house unhindered and visually increase the space.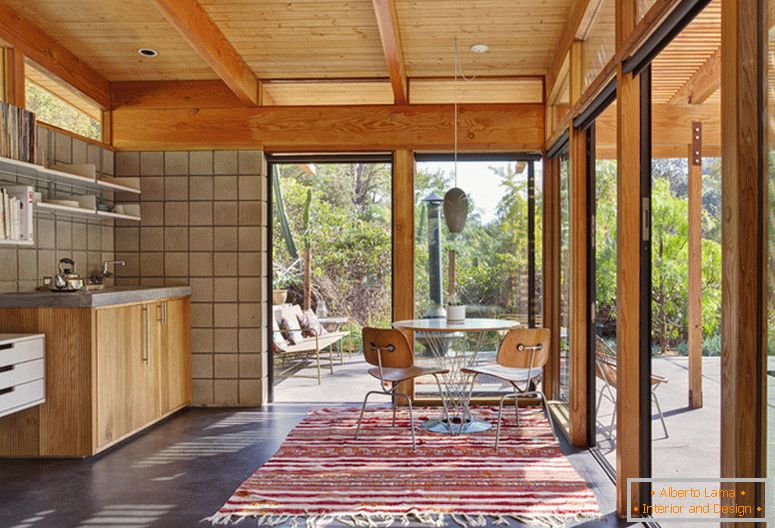 The layout proposed by the author of the project is a way to demonstrate the version of the house, the windows in which are not curtained or blinds, but it remains inaccessible to prying eyes. The furnishings are predominantly in the style of the middle of the last century. Modern elements are also present, but very moderately.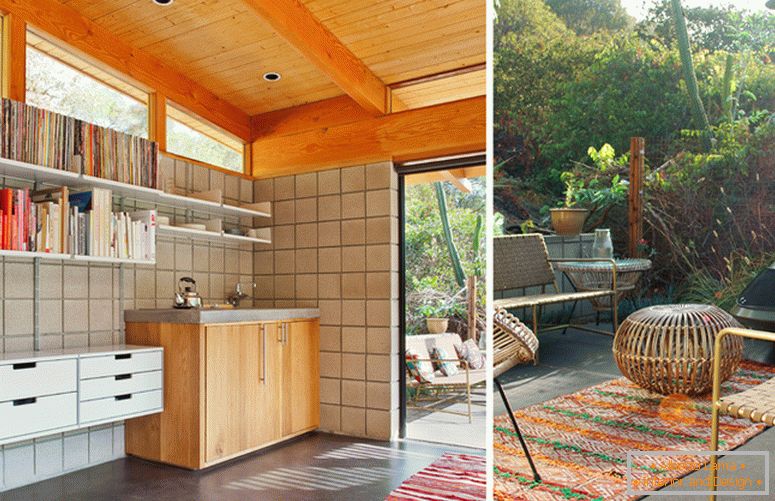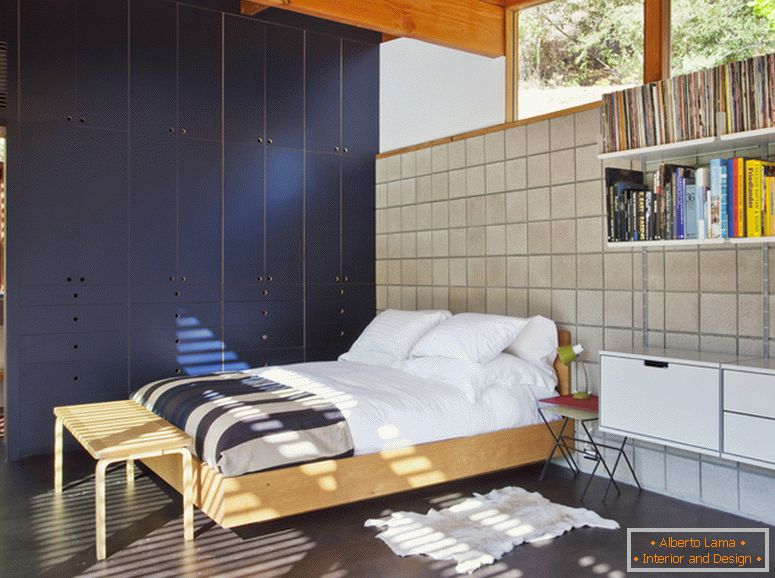 Landscape design echoes the architecture of the cottage. Different varieties of herbs, which remain green and fresh all year round, perfectly contrast with gray concrete and light brown fine gravel.
Bruce Bolander successfully coped with the task set before him and remade the close space in a beautiful modern house.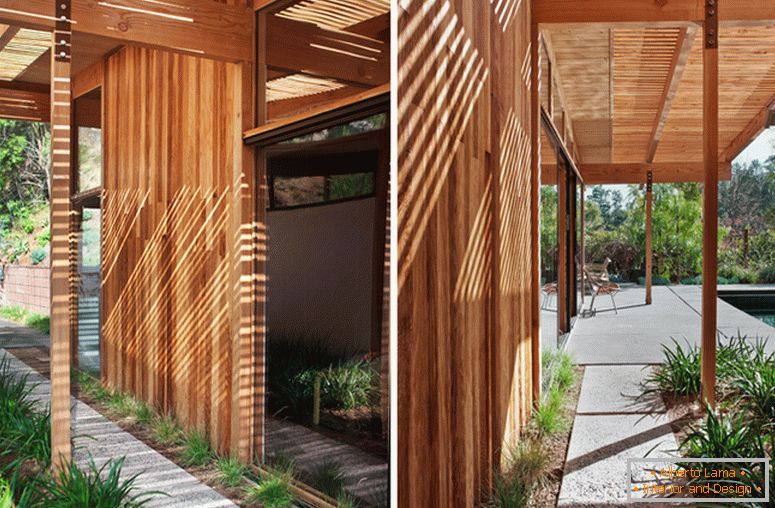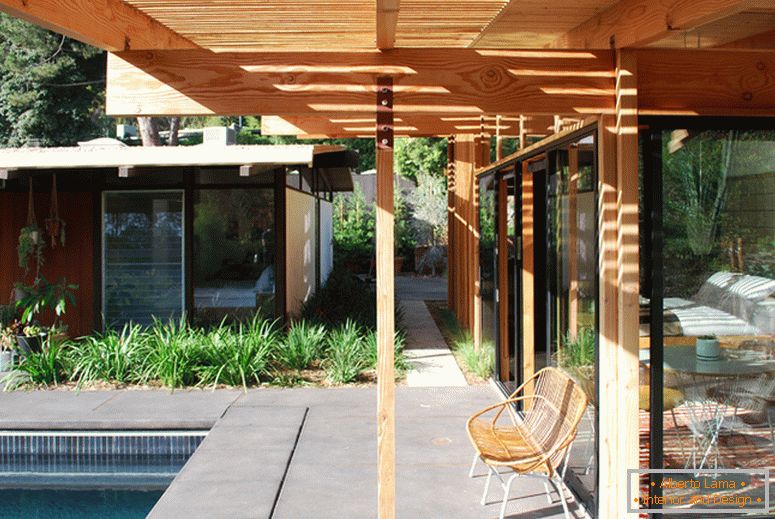 Do you think you can realize this idea in your country house?