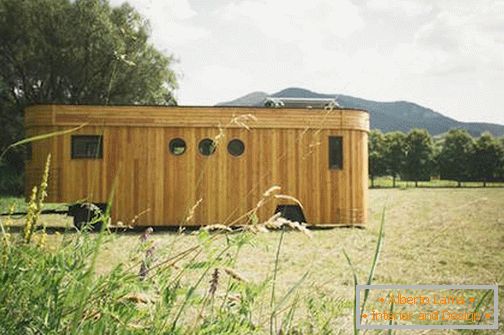 House on wheels - convenient and economical
With what do you associate a mobile house on wheels? Perhaps with such concepts as self-sufficiency, independence, freedom? In the modern world, these houses are no longer identified with the movement of the hippies or the gypsy camp. Now a similar design can be seen even in the metropolis. And all because it's a very eco-friendly building! Even modern designers do not refuse to design houses on wheels.
Australian company Wohnwagon has already created five such objects under the new program. Using only natural materials, designers develop single-of-a-kind houses on wheels, attaching great importance to environmental protection.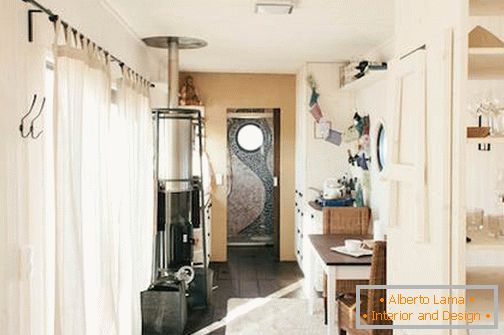 Eco-friendly materials
The exterior finish of the house is made of larch, which is known as a durable, waterproof and resistant material. As an insulation layer used sheep wool - for the regulation of temperature and humidity.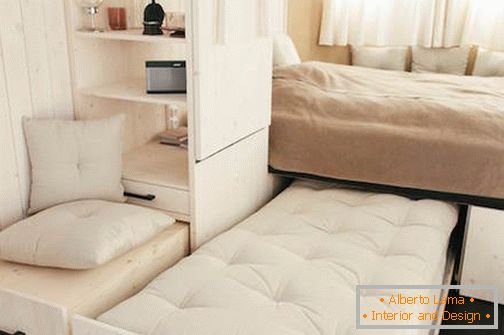 Interior Design
Natural materials are used not only to build the structure, but also in interior decoration. An extremely simple interior design demonstrates a connection with nature.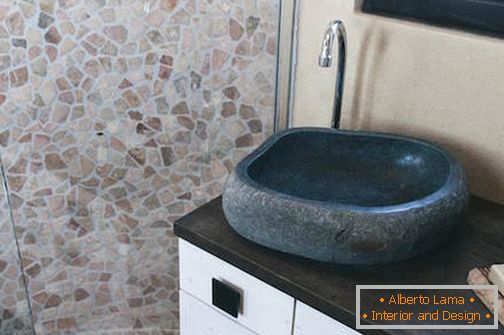 Piping
The ingenious invention of the company is the water supply system. The tank, designed by them with a volume of 140 liters, is filled with the Graywater system, which drives the waste water through the filtration system installed on the roof. The process of cleaning and disinfection of sewage takes about 24 hours.
Comfort and Convenience
A wood stove or stove, as well as solar panels, provide residents with hot water. The bio-toilet effectively recycles waste, turning it into fertilizer for the garden. Solar panels installed on the roof of the house allow not only to receive energy for free, but also to accumulate it in a small volume for later use.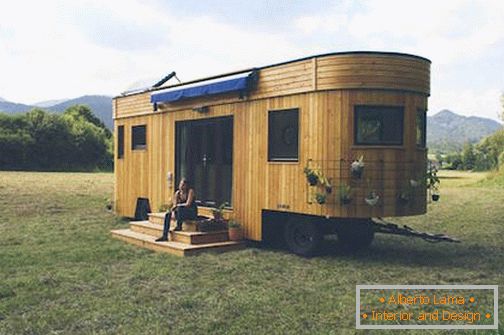 An environmentally friendly home can be anywhere you like!
A house on wheels is just a dream! And when it is equipped with such eco-friendly and convenient devices like solar battery, waste management system and so on, it becomes ideal for any trip and just relaxing in nature!
If you already have your own house on wheels, share with us its description and photos, especially if you have issued it yourself.