While working on the second tallest building in the world, the professional crane operator Wei Gensheng decided to take a few pictures from the top. Just an ordinary amateur photo. But he did not even suspect that these photos would make him the most famous crane operator in the world! He even took second place at the photo contest in Shanghai!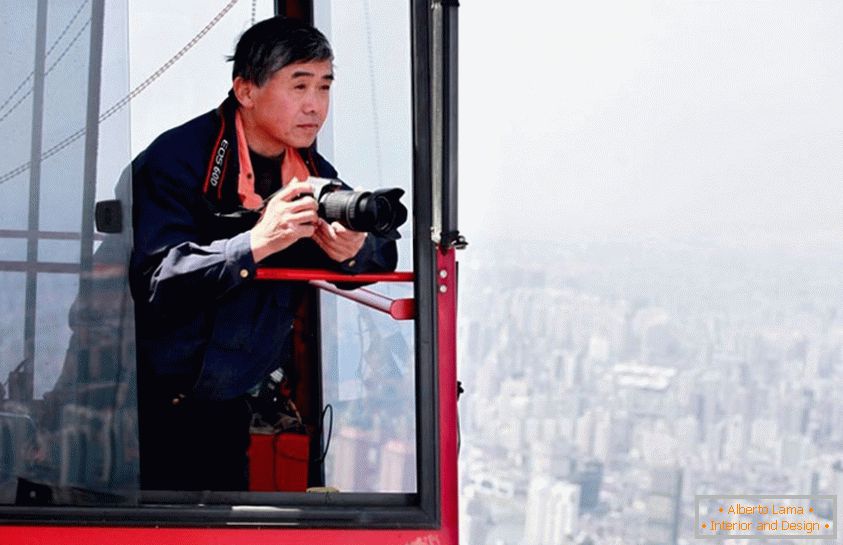 The photos that Wei Gensheng did was taken at an altitude of 2000 feet, which is about 610 meters above the city, show the perfect urban landscape, wrapped in light clouds and illuminated by the warm rays of the sun. Different pictures, in different weather, make one and the same landscape completely different. He is dreamily boundless, then he is delightfully calm and weightless, or he looks like a picture from apocalyptic films.
The building is scheduled to be completed in 2014, by that time it should be 2,073 feet in height or 632 meters and take second place, just after the Burj Khalifa in Dubai - as the tallest building in the world. However, it still takes first place, but in another nomination. Floors 84 to 110 are occupied by the Shanghai Jin Jiang Hotel, which will be considered the highest hotel in the world. The tower is part of the architectural triple of the highest buildings in Pudong, Shanghai, along with Jin Mao Tower and the Shanghai World Financial Center.
Photogallery Total | 13 pictures