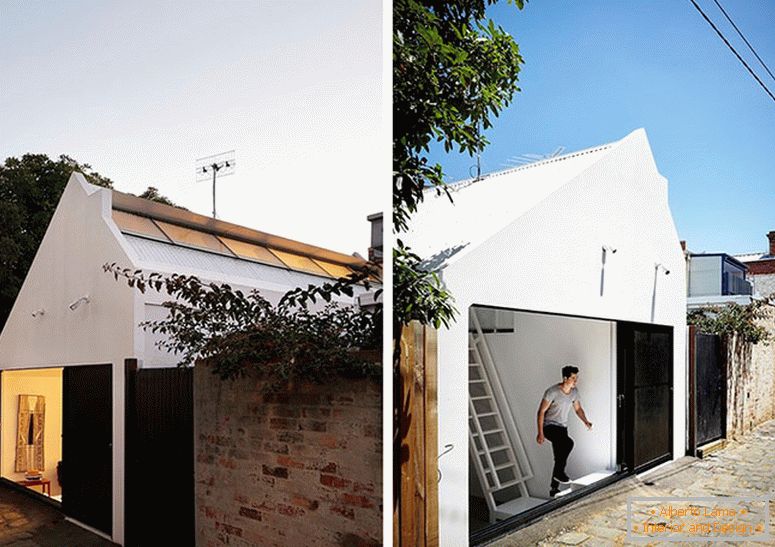 Bright interior of the house Alfred
This bright interior of the house is like an endless combination of space and light. It magically leads to an atmosphere of comfort and tranquility. Architectural studio Andrew Maynard Architects made sure that the house visually remained part of the urban environment, but it was also prominent and noticeable.
Alfred House is small, simple, elegant, and inside there is an interesting, intriguing situation. Directly on the pedestrian alley comes the huge living room window. And next to it is a solid dark metal door to the garage. The house is visible right through - on the opposite wall - the window is even larger - it opens onto the back yard, and in the distance you can notice an impressive brightly painted wall.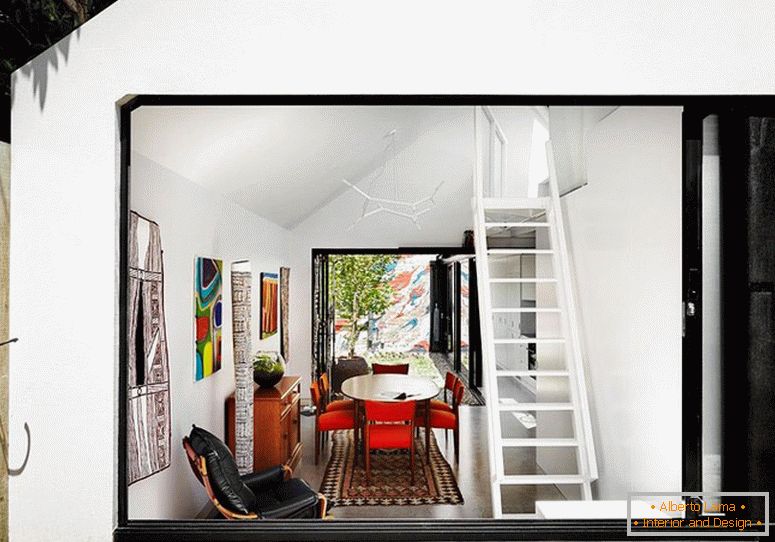 Light passes through two large windows
The backyard is a small, completely sun-lit area. In addition to the living room, there is a kitchen and a bedroom on this side. One of the glass partitions can be pushed aside to "erase" the boundary between the inner and outer spaces. A long hallway stretches along the courtyard and further leads to the inner rooms.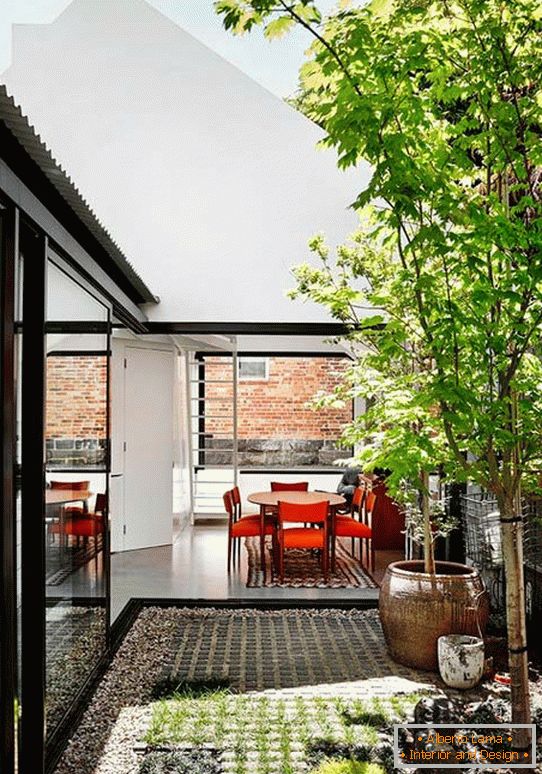 Green and cozy decoration of the backyard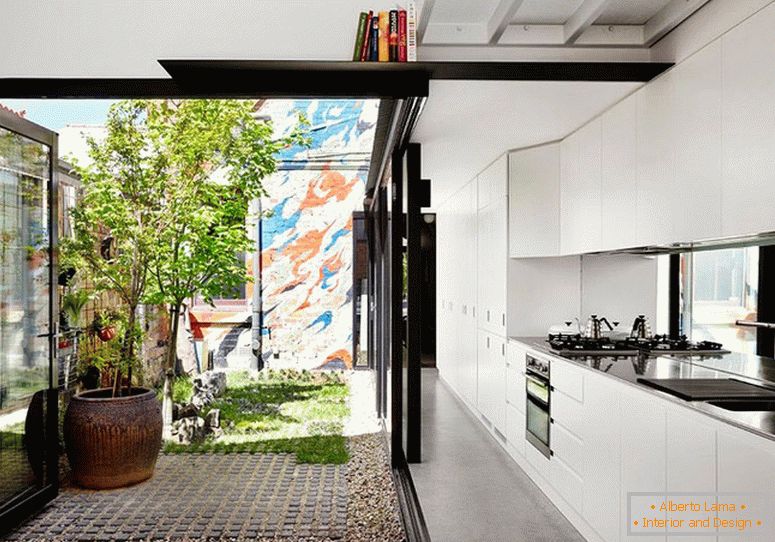 Kitchen with access to the backyard
Brightly painted brick wall
The interior and courtyard are decorated in light colors. This is done to reduce the differences between these two completely different spaces. Architects specifically chose completely opposite colors for decoration - white and black, to create a feeling of clean, folded several times a sheet of paper, with sharp corners and edges.
The staircase, which can be seen in the living room - also completely white, carries us to the working area, located on the second level. But space for other rooms is not enough. This zone is like a kind of accent in space. Studio Andrew Maynard Architects has created a bright, stylish space, ideal for the customer.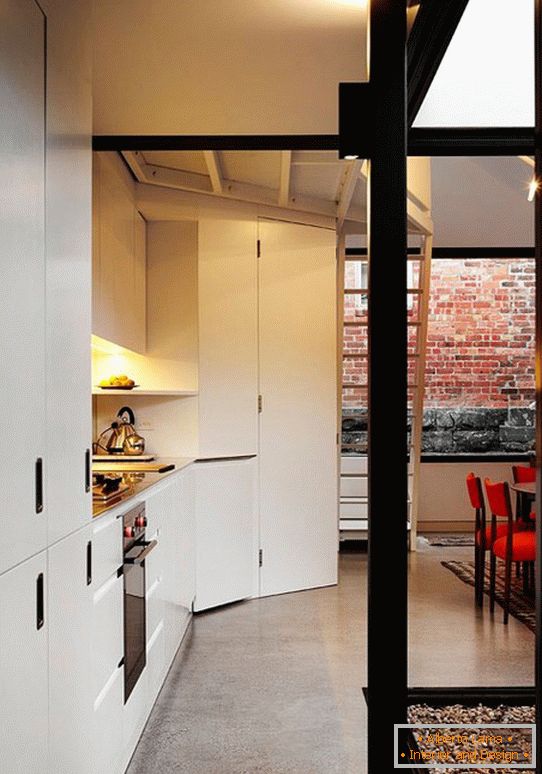 The corridor passes along the kitchen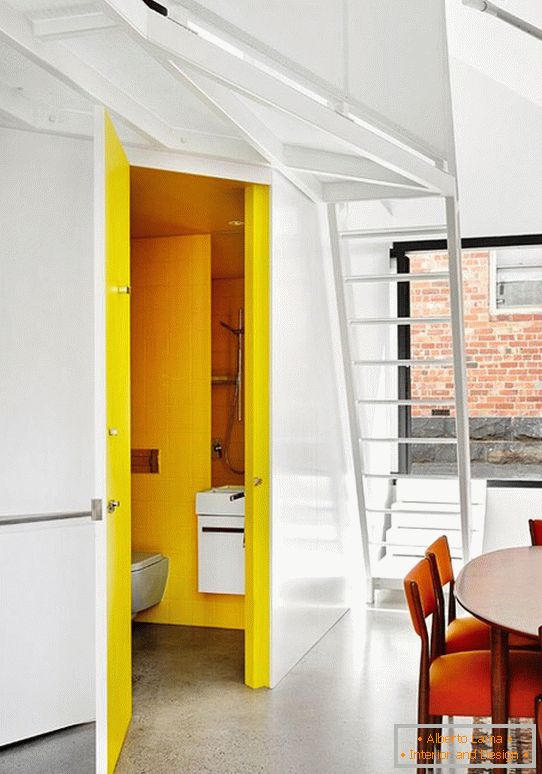 The bathroom is finished in bright yellow color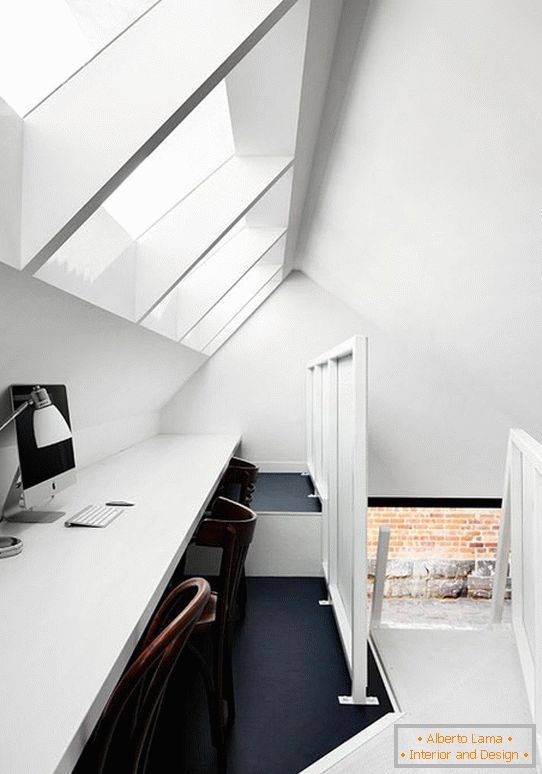 A small work area in the second level of the house