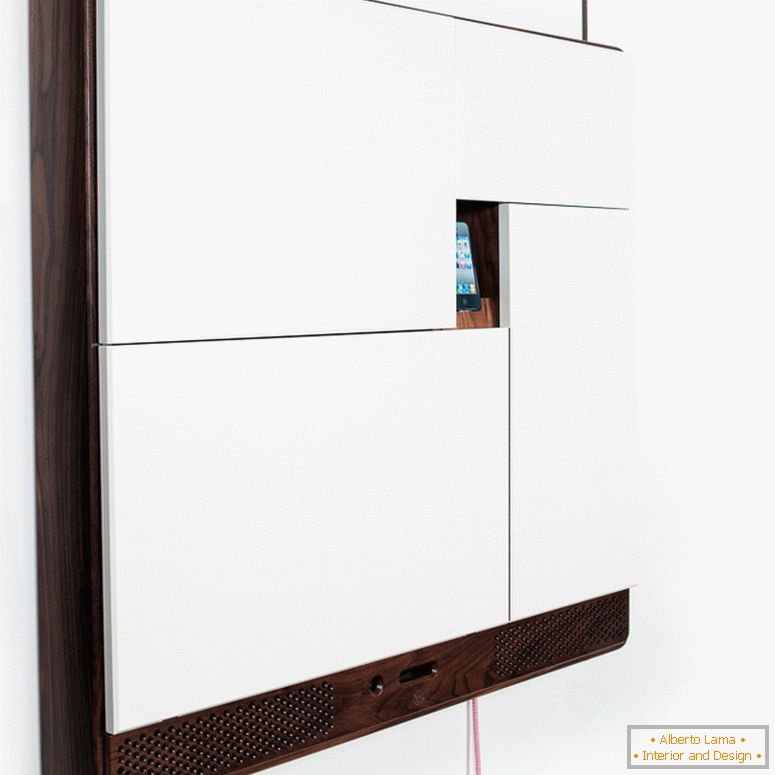 Original furniture for a small room
The main problem of compact rooms is that they have absolutely no place to store things, so we decided to tell about special furniture for a small room. It does not take up much space, but it remains functional and original.
The design of the small size, the photo of which is shown below, is four rectangular sections of different size, covered with white panels.
Construction in closed form
The bottom panel, if you lower it, will serve as a table on which you can put the laptop. And then the composition will turn into a full-fledged work area. The system also includes small shelves for storage of things, a socket for recharging gadgets and a wooden box for storing paper documents.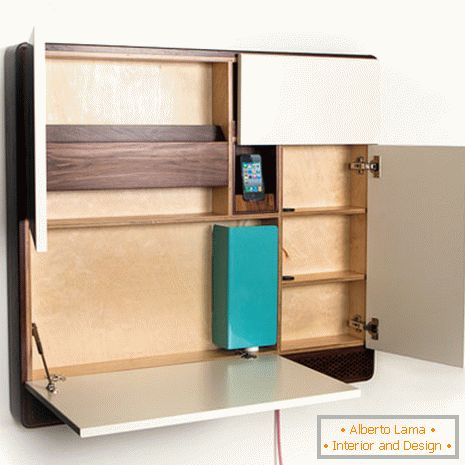 The bottom panel as a desktop
It does not matter if the panels are closed or open, this transformer can act as a unique music center: you just need to connect a phone or tablet to it and launch a playlist. 
If you live in a tiny apartment or even a small room, or just want your home not to be cluttered, such a design can be the ideal solution! It is very convenient to use: for example, if you have finished work, just close the panels, and this unique piece of furniture will turn into a small, thin suspended harness from the walnut tree with bamboo panels.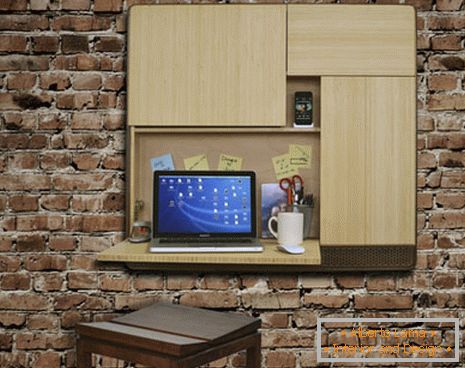 Construction in clear form