The choice of furniture for the future of the interior is a very difficult task. We strive to make the most of each item, while preserving as much free space as possible.
Designers Studio_01 made a real revolution in the planning of space. By order of the Japanese company Able, they created an impressive project called Barcode Room.
In front of you is a fairly compact room with an unusual and intriguing design. Its volume includes 12 wall-partitions, capable of transforming space in accordance with the needs and preferences of a person. The structure of the room is changing beyond recognition in just a few minutes.
Suppose right now you are busy preparing dinner or rest after a busy day, and after a few moments you can be at a merry party with your friends, and you do not even have to leave your house.
It sounds incredible, but you really become the owner of several rooms, enclosed in a single space.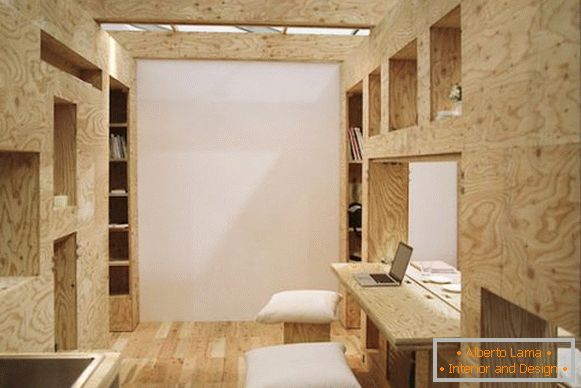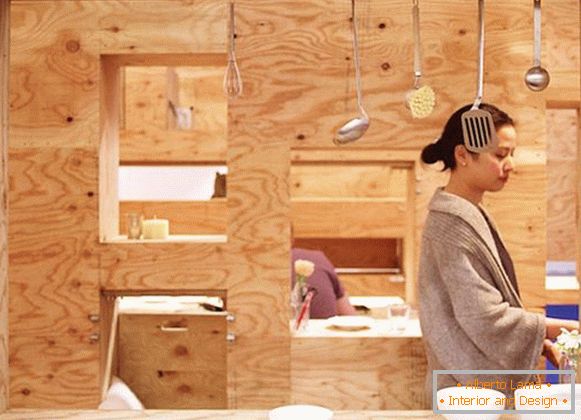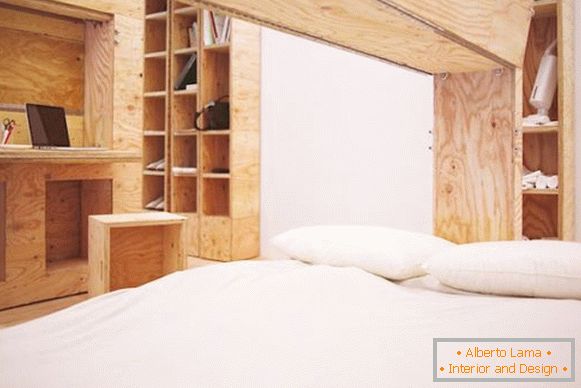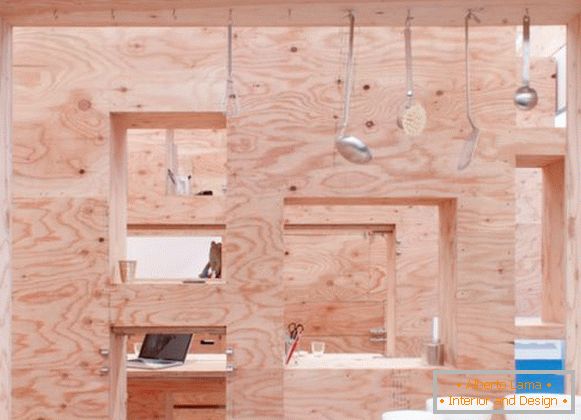 The construction of 12 wall-partitions provides the presence of a kitchen, bedroom and living room in various variations. Your house will look like you need at this particular time.
Furniture and storage modules are part of the wooden frame, which has a very democratic and unobtrusive design.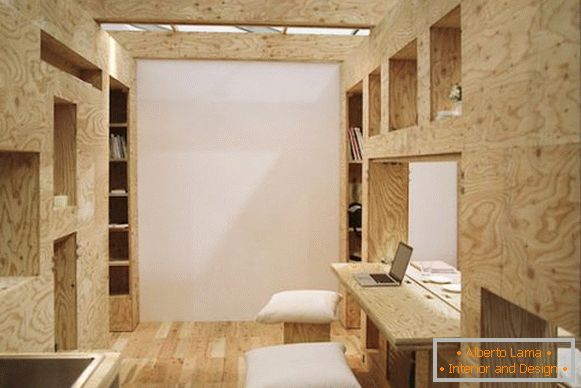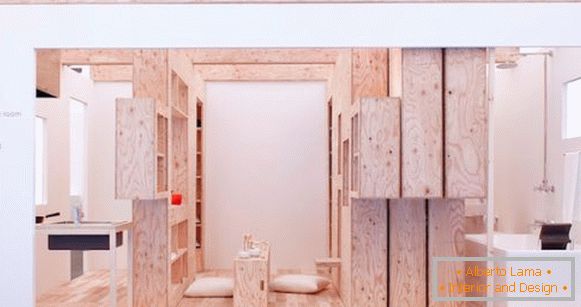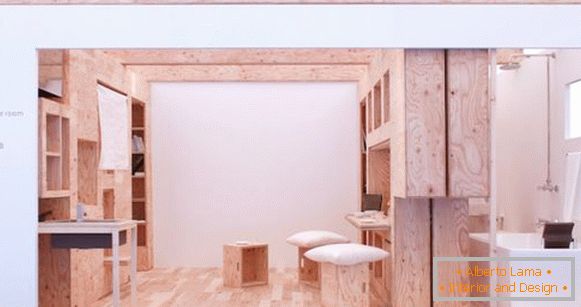 Transformation of space became possible due to mobile partitions, which turns the dining room into a bedroom, kitchen or living room.
The site about small interiors recommends that you take a closer look at this original system to all owners of small apartments. We guarantee that it will not be boring in such an atmosphere.